Owning a vacation rental is one of the most lucrative investments a person could possess in recent years, as many travelers are moving away from hotels and choosing rental properties as a way of obtaining more space, dividing costs, and creating a more home-like experience. However, to capitalize on the investment, the property must have high occupancy rates.
How can you maximize vacation rental income? There are several helpful tips for helping you maximize vacation rental income, but the majority are centered around active and professional marketing efforts that paint a clear description of your property and let customers know it is available.
As with everything related to economics, every opportunity comes with a cost, and the soaring popularity of vacation rentals also means that there is more competition in the field. Statistics show that there are over 660,000 vacation rental properties in the United States, so it is vital that you take active measures to set your property apart to keep the rent coming in.
9 Tips to Maximize Vacation Rental Income
Although most vacation rentals are located in tourist destinations or, at the very least, in areas that see heavy travel, the property will not rent itself. While hotels have the benefit of a national name and branding efforts that get them on travelers' radar, your rental property is likely unique, so you will need to work extra hard to let travelers know it is available.
The following list delineates nine best practices that can help you keep your property steadily occupied and ensure that you maximize your rental income.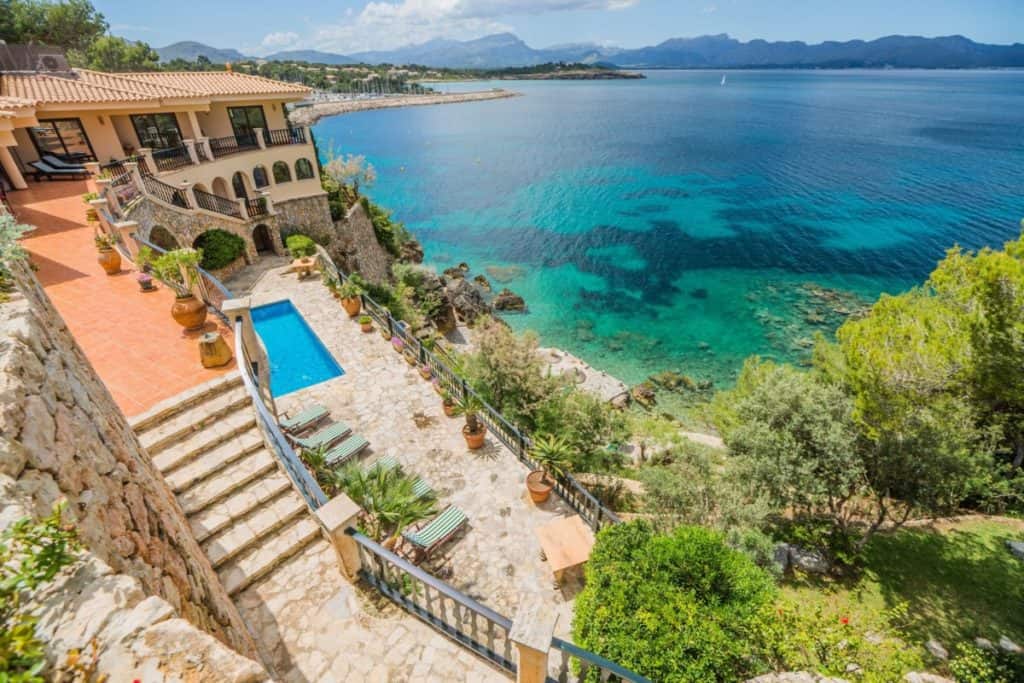 List Your Property on a Broad Array of Platforms
Just as the number of rental properties has ballooned in recent years, so has the number of listing platforms grown, as well. This means that although there is a record number of tourists and travelers looking to stay in vacation rentals, there are listing platforms that divide this prospective clientele base into comparatively small pools.
Therefore, in order to get your property in front of the eyes of possible tenants, choosing your favorite platform, listing your property, and letting it sit will not get the job done. You must cast a wide net and have your vacation rental an active member of multiple networks.
It is important for the property owner to be familiar with all of the listing platforms on the market and choose a good selection to increase the property's visibility. The following list looks at some of the more recognizable names in the vacation rental market and offers some insight as to why you should consider using them for your vacation rental:
Airbnb
This platform is almost a must for those looking to list a vacation rental, as it was one of the earliest players in the game and thus has a considerable advantage in terms of name recognition. In fact, shopping for an "Airbnb" has almost become synonymous with searching for a vacation rental.
Airbnb will expose your property to the widest possible pool of travelers of any single platform, as it has a community of over 200 million guests worldwide. It also does not charge a fee for listing your property and will offer up to $1 million in property insurance, meaning that there is not much downside in using this service.
The downside is that there are roughly five million properties listed on Airbnb. It has become so popular that even hotels, campgrounds, and RV parks have started listing their offerings on the platform. As such, if you have a newly listed property without many ratings, it can be difficult for your rental to show up in a search.
HomeAway
This platform is owned by Expedia, one of the oldest and most recognizable names in travel booking. Therefore, listing your property on HomeAway can give it a name brand and place it among trusted travel options. This association with Expedia also exposes your rental to an extensive guest base.
The downside to HomeAway is that the listing fees are prohibitive when compared to those of Airbnb. Hosts have the choice of a $499 annual listing fee, or they can pay by booking, in which case they will have to pay the platform five percent. There are also hefty fees placed on the guest that can make the final cost significantly higher than your list price.
Booking.com
Although this website is more known for hotel listings, as the most heavily visited online travel site, it may be worth your time to throw your rental into the mix. It is free to list your property on the site and consistently serves over one million guests on a nightly basis.
While it is free to list your property, the cost of making an actual booking is steep, as Booking.com invoices hosts 15 percent for each booking. It also takes a fee for any non-refundable cancellations. In addition, because hotels dominate the site, you may not be as likely to find guests who are searching specifically for vacation rentals.
TripAdvisor
This is one of the premier vacation websites because it is the oldest online community dedicated to travel. The brand recognition will give your property credibility, and you will also have access to offshoot vacation rental sites such as FlipKey, HouseTrip, and VactionHomeRentals.
In addition, the fees on TripAdvisor are extremely low, with free listings and a small three-percent charge for any completed booking, making it one of the premier options for the highest take-home rates for hosts.
The main drawback to TripAdvisor is that it does not necessarily hold a place in customers' minds as a site for finding vacation rentals. Its long history may have it branded more as a flight and hotel booking or restaurant comparison website than one that can serve those looking for a vacation rental.
There is a multitude of other, lesser-known vacation rental platforms on the market that may be advantageous for specific niches, such as high-end luxury or family rentals. It is important for you to know what will best serve your property and be sure that there are no non-compete issues with the selected platforms you choose.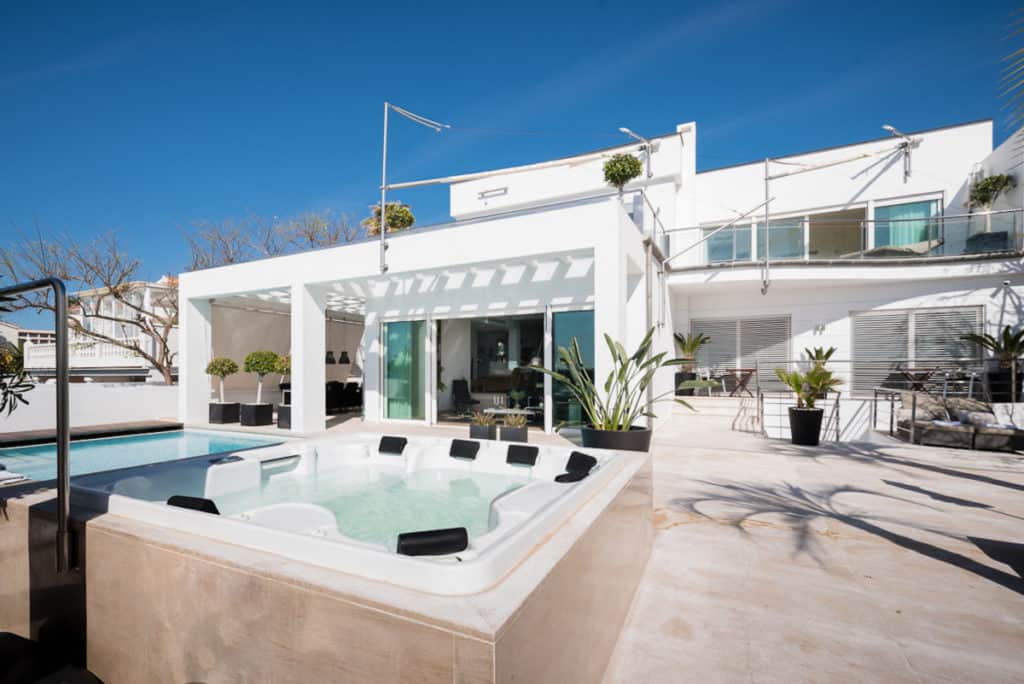 Supplement the Apps
With the prevalence of smartphone technology, the above-mentioned platforms are a must for your vacation rental, as contemporary travelers are sure to have at least one or two travel apps downloaded on their devices.
However, to truly maximize your rental income, you do not want to rely exclusively on the apps. There are a number of ways for you to market your property on a more local and/or personal level, including the following:
Social media – There is an old saying that word of mouth advertising is the best kind of advertising. By letting it be known on all of your social media accounts that your property is for rent, you may get a surprising number of inquiries from a "friend of a friend."
Property management companies – Local agencies can professionally manage your vacation rental and use their network to help you maximize your rental income potential.
Build a website – While established platforms allow you to interact with a wide user base, they do not offer a high degree of customizability. By building a website specific to your vacation property, you can shine it in the light that you want. This also serves as a valuable link for those interested customers who want more information.
Fight Hard for Ratings/Reviews
For better or for worse, technology has shortened the attention span of modern consumers, making it where guests can quickly obtain information and jump to a conclusion in a matter of seconds.
As such, items such as price, features, amenities, and convenience take a distant back seat to customer ratings. By quickly looking to see how many stars are next to your property's name, guests will either click to read more or continue scrolling without giving your rental a second thought.
While it may not be fair, even one or two negative ratings on popular platforms can spell doom for your vacation rental. You can have a wonderful, reasonably priced space in a popular destination, but if some of your customers are unhappy and your rating falls below four stars, a large portion of the user base will not give you a chance.
There are a number of ways you can work to ensure a high rating, including the following:
Communication is king – As part of the instant gratification society, customers expect their questions and concerns answered almost instantaneously. As all listing platforms have built-in chat features, there is no reason not to be able to chat readily with clients and answer questions in a matter of minutes.
Respond to reviews – Some customers will take the time to leave a review in conjunction with their rating. For positive reviews, be sure to thank them for their stay. For negative reviews, respond professionally to let the community know that you take its concerns seriously and offer to follow up to resolve the matter.
Be honest in your description – One surefire way to draw the ire of guests is to have them show up to a property that does not meet their expectations. If there will be noise from construction, let guests know before they book; if the pool will not be available, do not lead them on.
Offer refunds when possible – Another byproduct of the information age is that customers are notoriously fickle. With one swipe of the smartphone, they can cancel one reservation and book another. While your rental income is important, and you must conduct sound business, ask yourself if a cancellation fee is worth a bad rating or review.
Follow up – After each stay, make a concerted effort to follow up with the guest and encourage them to leave a review. If the guest was unhappy, ask him or her if there is something you could do after the fact that would help them consider leaving a favorable review.
Keep Your Pictures and Descriptions Current
In the information era, updating and creating new content can be a full-time job. However, it is an absolute necessity to keep your rental property relevant in a competitive and rapidly changing society.
Your home, community, and surrounding areas are likely to change significantly over time, so the description and pictures you used for your initial listing are likely to become dated if not actively managed. The following are some factors worth mentioning in your listing:
Renovations to your house, such as updated appliances, furniture, or the addition of any beneficial decks, outbuildings, or recreational areas
New businesses in the area, such as the construction of nearby grocery stores, restaurants, gyms, or theme parks
Descriptions that match the season, such as warm and cozy for the winter months and cool and breezy for the summer months
As mentioned in the previous section, being honest in your description is essential to ensuring five-star ratings. While you should not go out of the way to make your rental seem undesirable, anything out of the ordinary that may not necessarily be considered positive or exciting should also be fairly described and/or photographed.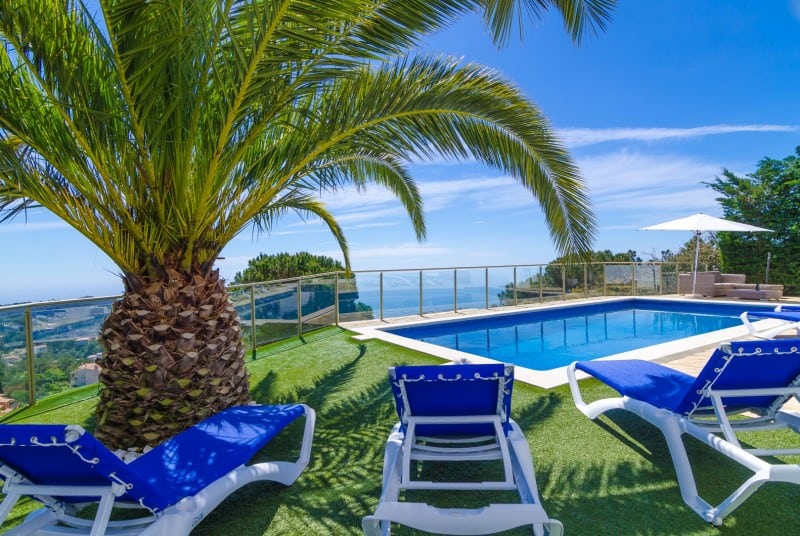 Know the Area's Shoulder Season
One key to maximizing a vacation rental's income potential is keeping it occupied for the whole year. Sure, rentals in ski resort towns will sell themselves during the winter months when the slopes are open and during the off-season peak when travelers from hot, humid areas want a reprieve from the stifling heat.
However, it is the in-between times (shoulder season) when you really have to work hard to keep your property rented, and that will be the determining factor on how much income you ultimately earn for the year. The shoulder season is generally the spring and fall but will vary based on your property's climate, seasons, and local attractions.
During the shoulder season, you may need to consider lowering rates, offering extended-stay promotions, or creating a package deal with local businesses to help draw occupants when guests are not necessarily flocking to your destination.
Develop a Niche
As the saying goes, a jack of all trades is a master of none. This is especially true in the information era when people can customize their searches to find exactly what they are looking for.
You will want to have a distinguishing feature that will take your property to the top of a keyword search. Simply having a generic "beautiful oceanfront home" is not good enough, as there will be hundreds of similar descriptions for properties on the beach. You need to find that key calling card that will stand out to a specific customer base.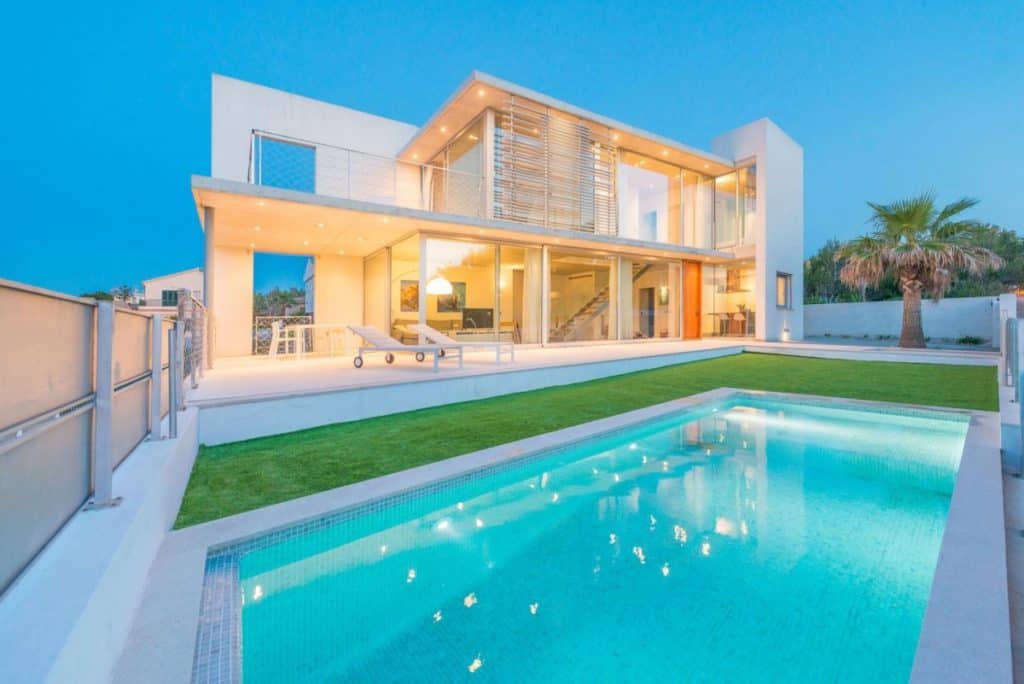 A Picture is Worth a Thousand Words
Anyone with a smartphone can loosely consider themselves a professional photographer, as smartphone developers have ramped up storage space for users to house the thousands of pictures that people take on a yearly basis.
As such, simply taking snapshots with your phone is not likely to paint your property in the most favorable light. While a professional photoshoot for your rental may seem pricey, the return on investment can make it seem like a drop in the bucket compared to the increased traffic that high-quality images generate. Professional photographs offer the following benefits:
Adroit use of lighting to make your spaces seem more inviting and cheerful
A huge collection of images from which to choose, as the most successful listings provide at least 20 photos
An increased likelihood that those browsing listings will click on links and read further in the description section
Actively Manage Your Calendar
When using multiple online and offline platforms to list your vacation rental, the dates when it is available can become jumbled. Double booking your property can infuriate customers, while erroneously having it booked when it is actually vacant can cost you thousands of dollars.
Make sure you keep a master calendar to record bookings and cancellations from all platforms. After recording a booking or cancellation on your master calendar, immediately update all of the other locations where it is listed. Be sure to keep an updated list of all of the platforms on which your property is listed so that nothing falls through the cracks.
Feature a Well-Stocked Kitchen
A significant reason that vacation rentals are soaring in popularity is that those on extended stays do not want to eat out for every meal, eying the opportunity to save money and cook their own food.
Therefore, the kitchen is the first place many potential guests look when choosing a property. While the basics such as silverware, cutlery, pots, and pans are a given, specialized cooking devices that cater to those on specific diets can be the deciding factor for some guests.
In addition, while hosts do not necessarily have to stock a full selection of groceries, some condiments, and staples, such as coffee, ketchup, bread, and eggs, go a long way toward adding convenience to your property and can create a favorable impression at a small cost.