Renting out your vacation rentals can be lucrative, but you expect to face stiff competition. On the other hand, travelers are looking for a memorable experience so you have to enhance every aspect of their stay.
Are you wondering How To Make Your Vacation Rental Stand Out?
The amenities you provide in your property could make the difference between a one-time-guest and those who return. Here are some simple and vital steps that can make your property stand out in a saturated market.
Identify your Target Market
When renters are looking for details, they concentrate on specific information like price, location, amenities, and more. These are the details you need to increase bookings.
Are you targeting solo travelers, families, couples, businessmen, millennials, or retired travelers? The target market will depend on the type of property you own. If you have an apartment, you may have a different target audience compared to those people who sell a mansion or villa.
Apart from that, your target audience will depend on the amenities you offer in your property. You could have free fast internet, entertainment system, private driveway, etc. You don't have to appeal to anyone to get more bookings. It makes more financial sense to target travelers during on and off-season.
Highlight the unique selling proposition (USP)
Now that you have a target market, you should cater to their needs and wants. What makes your vacation home special? What sets you apart from the competition? The moment a traveler comes to your home, the USP will be instantly recognizable. Maybe you have a secured fence around your swimming pool. You may have super-comfortable bedrooms, a romantic décor style, etc. The idea is to highlight what makes your home unique from the other 1000s of rentals in your area.
If you're finding it difficult to spate yourself from the pack, you should pay attention to guest reviews. What do visitors love most about your property? Is there something that is mentioned in the review that is worth exploring? Listen to the feedback you get from the visitors and then capitalize on them.
Read more on how to encourage guests to leave a review here!
How about the location? Think about what a guest would like to do when they are around your home. Are there unusual activities and tours around? Some guests will like to explore a specific breakfast spot, an amazing coffee shop, etc. You could also have tailored itineraries that are made according to guests' preferences.
Another way of giving your property a unique selling proposition is by furnishing it with vintages or antiques. Think about the features that visitors want and how you can turn them into benefits. Other themes you can include in your vacation homes include boudoir, circus, futuristic, farmhouse, or something completely different.
You can also sell your unique proposition through better communication. Also, you shouldn't worry that the vacation will be interrupted by anyone. How about having a unique pricing model? When you highlight all these things, you can be sure that you'll be the company visitors' call.
Read more on writing a perfect vacation rental description here!
A Jacuzzi or hot tub can easily transform your vacation rental into a romantic getaway. Although it requires less space, the heating costs may go higher during winter. As you come up with a unique selling proposition, you should not overthink it. Your goal should be to add value to visitors. If you try too hard, you could have a rough time to build trust.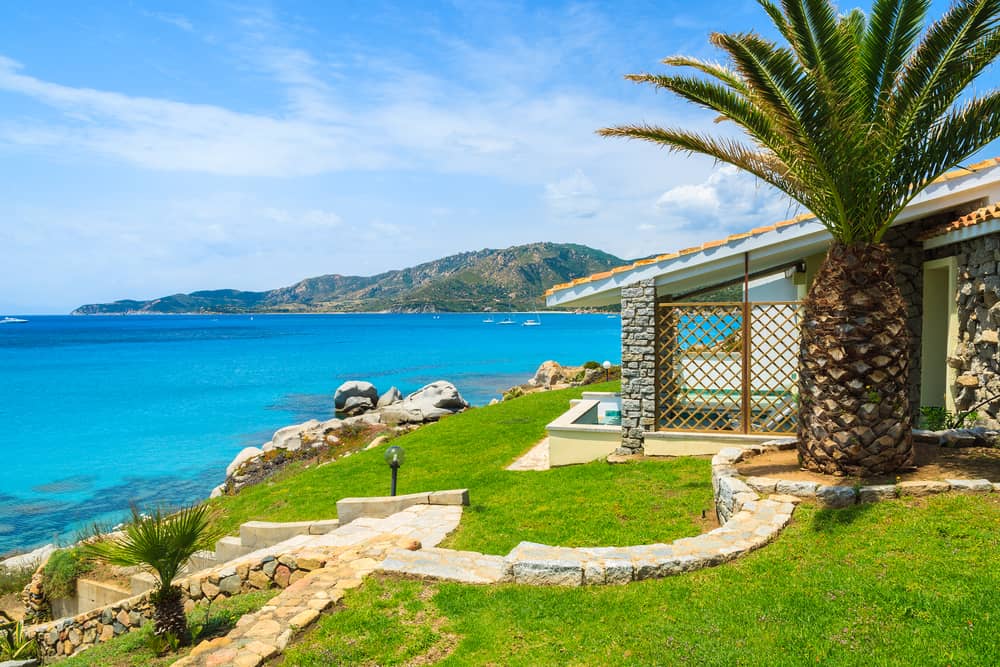 Cater to the Needs and Desires of Guests
Think about it- travelers want to rent a house that is better than their own. With this in mind, you should offer amenities that are over and beyond their expectations. Unless you're trying to provide off the grid experience, a good Wi-Fi is a must for vacation rentals. This is what the visitors need to access their social media accounts or read emails.
Another way of making your vacation home unique is by offering satellite TV or streaming services. Even if the guests may not use the TV, some may want to keep up-to-date with the favorite shows while others may want to relax in front of a good film. If you're not ready to provide Netflix or cable TV, you may want to offer a wide range of books. Just make sure what you give is appropriate for the whole family. Some parents may want something that can entertain the kids on a rainy day.
The washing facilities will also make your vacation rentals stand out. Some visitors may be staying for more than a week and may not bring enough clothes with them. A drying rack can also be an added benefit. That's not all, you should upgrade the kitchen appliances. This is the most important space in your vacation home. You can make your kitchen feel high-tech by installing a wine-cooler, coffee system, new fixtures, countertops, trash compactor, etc.
Gaming enthusiasts maybe look for a vacation home with a great gaming console. If you're targeting millennials, you should include the most recent gaming console.
How about a complimentary welcome basket? If you want to leave a lasting impression on your guests, you can provide a well-stocked welcome basket. Everyone will appreciate small things like coffee, jam, butter, bread, etc. If you're targeting couples, you could provide a bottle of wine, chocolates, etc. You can also provide a bit of luxury by including shower gels, conditioner, soap, bubble bath, bathrobes, slippers, and fluffy towels.
If you don't offer a spa, it doesn't mean that your guests can't enjoy luxury and relaxation. You can go the extra mile and mount shampoo dispensers on shower walls. Still, you can provide toothpaste, conditioners, and mouthwashes.
Guests will appreciate vacation rentals that offer 24-hour check-in. This is great just in case something happens in their journey and they don't arrive at the right time. You could have an automated check-in system or lockbox.
Be the Best Host
If you want to make your rental property feel like home, you should handle all the details. Of course, a little pre-work goes a long way. To start with, you should ensure the property is sparkling clean. And let's face it: there's nothing more frustrating than arriving at a rental property after a long journey only to find out the toiletries are missing. Don't let the dirty space spoil their vacation.
If your vacation property is located in an urban area, you should offer safe parking. Perhaps you can allow for temporary garage access that can be controlled with a mobile device.
Decorate your Property
If you want to increase your vacation income, you should start thinking differently. How can you decorate the property to bring in more business? To ensure the property looks attractive and exciting, you should be careful of the color scheme you choose. This doesn't mean that you have to use the 1970 retro.
Adding a fresh coat of paint can do wonders, not to mention, it can make your property stand out from the competition. If you choose bold colors, you should look for the right scheme to excite the guests.
How about updating your furniture? What kind of people rents your property every year? During the low season, you should critically assess the sofas and beds. Keep in mind that the constant wear and tear can take a toll on your furniture.
You should also upgrade the bedding and towels. This is an important amenity that could mean a one-time visitor or frequent visitors. The quality of bedding matter – go for linens, cozy blankets, plush towels, etc. Because linens define luxury, you can place a visible sign that shows the kind of bedding that you use.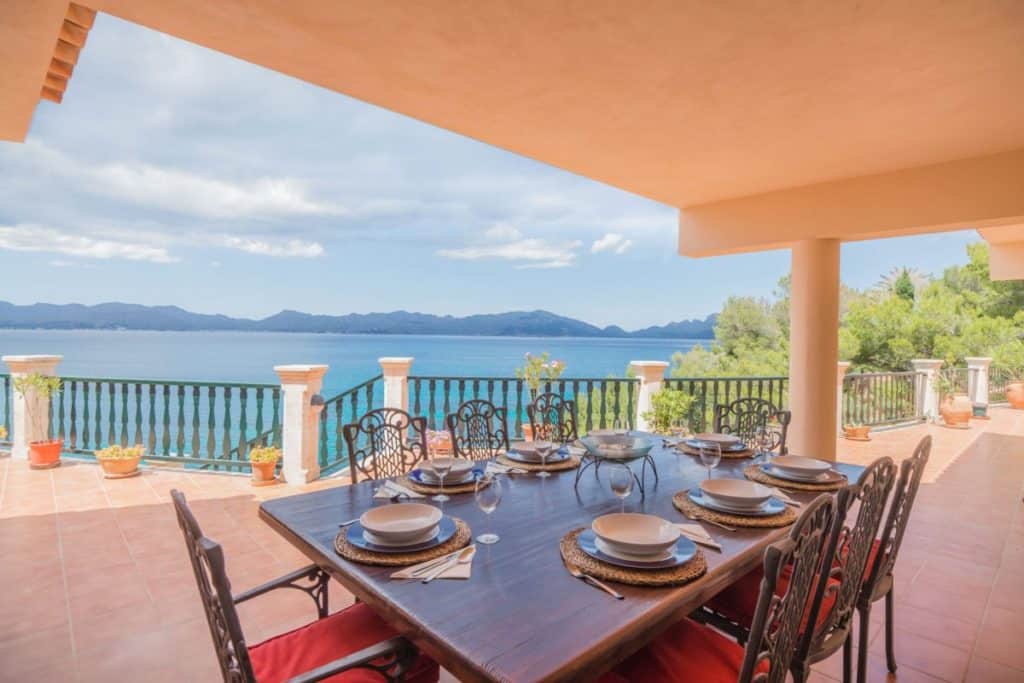 Think about the Latest Trends
It's estimated that by 2021, vacation rentals will topple the hotel industry. Here are some trends to watch out.
Vacationing with Pets
Today, most vacation rentals are pet friendly so yours shouldn't be an exception. From a statistic standpoint, about 42% of vacationers choose to bring their pets along. Of course, they are always willing to pay extra. That being said, you should ensure your property is desirable to pet owners. Most travelers will return if everything went smoothly the first time.
Low Season Travel
The best way to avoid crowds and save money is by traveling during the low season. Because the rates for peak season tend to be higher, some will avoid vacationing during this time. They will wait for a cozy autumnal vacation so they don't have to endure the summer heat.
Instant booking
Instant booking offers travelers the confidence that they won't miss out on their dream rental. It's more convenient for those who like to do last minute bookings. You should offer a simple process of booking without complicated procedures.
Unique accommodation
If you want to give your travelers a unique experience, you should offer different types of accommodation like igloos, tiny houses, glamping, bubble domes, Treehouse, etc. They don't only require low investment but also give a high turnover.
Vacation rentals demand high among Generation -Z and Millennials
Today, most millennials want to travel with their growing families. Therefore, you should focus on giving your visitors an out of the ordinary experience. If your vacation rental is targeting gen-Z, you should ensure you give them an immersive experience.
Post clear, well-lit Pictures from every angle
Ask any traveler and they will tell you they want to book the prettiest vacation home. Your property could be in the desired area and may have the right number of rooms, but if it's not good looking, you won't get the bookings.
Posting high-quality pictures is a key factor. Great photos will show how good your property is. The angles you use and colors matter a lot. Great pictures mean better value and professionalism. But this doesn't mean that you should hire a commercial photographer. As long as you have a phone with a decent camera, you can take some good photos.
What matters most is highlighting the great features. This could be the double sinks, bathtubs, and everything else. The number of images that you capture also matters. When you post plenty of awesome pictures, you can get a better understanding of what the holiday home offers. This also means that you'll spend less time answering some questions about your rentals.
A video presentation will also make your property stand out among the competition. Make sure you don't overdo it. You should just highlight the bathroom, outdoor area, and kitchen. To ensure the best lighting and sound, the videos should be edited by a professional.
Read more on how to take the best vacation rental pictures here!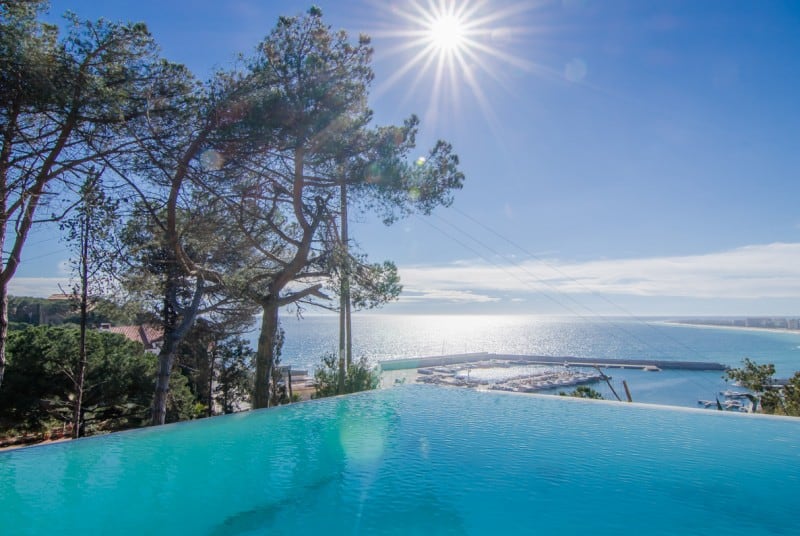 Outdoor Experience Amenities
Guests will want to stay in your vacation home if you offer remarkable amenities. If you want them to enjoy the outdoor space, you should furnish it with tables, chairs, a couch, sun lounges, etc. During summer, you should provide your guests with a gazebo or sun umbrella to offer some shade.
If the vacation rental is situated around beaches, you should provide a cool box, fold-up chairs, beach towels, etc. You can also offer inflatables and bodyboards.
If your guests want to get around the city, you can have a couple of bikes for them. Be sure to provide them with instructions on how they should go around the city including bus schedules, metro maps, and driving routes. For those who like to spend an active life, you can create some space for basketball, football, etc.
Some guests may want to spend time outdoors during summer nights. You could have warm-colored lighting.
Create a Location and Contact Information Page
You should create a page on your website that shows the distance in miles and travel time from the airport, shopping malls, restaurants, and major attractions. Most travelers will always factor in the location when choosing the best place to lodge.
The contact information including emergency numbers should be available 24/7. This ensures a better rental experience for your clients.
Spread the word out
If you want your rental property to find a place in the competitive market, you should spread the word out. Let travelers know why your vacation home is different from the rest. While you advertise directly in magazines, you can also use blogs. Other than that, you can ramp up your social media presence.
Key Takeaways: How To Make Your Vacation Rental Stand Out!
You should always think like a hospitality professional. Take time to understand the market, make the booking process simple, and always ensure the guests are comfortable. Don't forget to follow the latest trends to ensure you have a beautiful home for your guests. Needless to say, you should put yourself in the shoes of a traveler.
What can make you choose one property over the other? And how you can duplicate those aesthetics for your guests? As a property owner, you should adopt new strategies to help you stay more competitive among other hosts.