I bought my own vacation rental over 15 years ago and immediately this question arose: ´What is the best way to advertise my vacation rental?´ I´ll tell you what I found out, what has changed in the mean time and how we rent out over 3500 properties now.
The 9 best ways to advertise a vacation rental are:
Make you own Vacation Rental website
List your property on other sites
Make stunning pictures (and a video!)
Write an enticing property description
Re-activate your former guests
Happy guests = Good reviews = More Guests
Add amenities to your property
Manage your prices actively
Promote on Social Media
Let me dive into it a little deeper. I want to show you what you need to know exactly to make more money with your vacation rental. I will share with you wat we learned in renting out to tens of thousands of happy guests each year!
Make you own Vacation Rental website
I hear you think: ´Really Robin,…….do I really need my own website in the age of the large rental platforms?´ and my answer is: ´YES! You do. ´
You ask: ´Why?´ (I hope).
Ok, here it is: either you rent out by yourself or you rent out through a platform (next point). Both will cost you money, but having you own website gives you………Options!
Nowadays it is extremely easy and quick to:
The way you get guests is by showing your property to the most prospective renters as possible. When you rent out through another companies platform, they will own the sales funnel. (learn more about sales funnels here). You are 100% dependent on companies. Can they do a good job? Sure, they can. But they can also mess up, change the algoritm on their website, change the Terms and Conditions for owners and/or guests, spend less in marketing, etc.
Not to bash on the OTA´s (Online Travel Agencies as we call them in ´rental jargon´), but they have shown time and time again to be unreliable. Just search ´airbnb trustpilot´ and you see what I mean.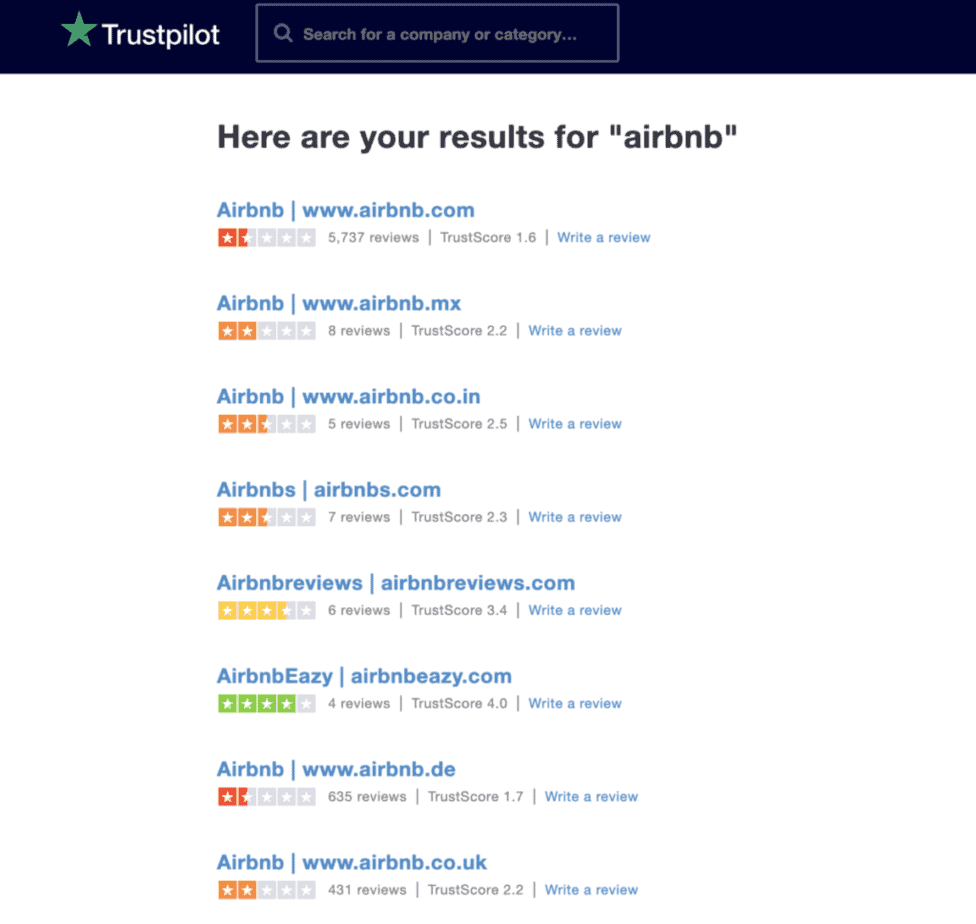 It´s good to have options. Luckily nowadays there are many ´easy to make´ websites options and you´ll be glad that you have your own sales funnel.
I talk more about ´Why direct bookings are important´ in this 2020 online conference organised by AJL Consulting.
List your property on other sites
I briefly already mentioned the ´cons´ of listing your vacation rental on another website. One of the ´Pros´ is that their reach is enormous. Multiple countries, multiple markets, multiple million dollar marketing budgets. Hard to beat the Big Guns like Airbnb, Booking.com, Homeaway and the alternatives.
Make sure to advertise your vacation home on several sites. As soon as you ´goes out of style´, you still have an alternative.
How much it costs?
Most of these companies charge a commission on a booking. (check the ones without commission here) So that seems a good ´no cure, no pay´-method, right. BUT: The average rate is around 15%. Wow!
Want to know where to advertise your listings, check out this article.
There are also websites that charge you an annual promotion fee (easily 110s to 1000 USD per year), but this seems to be the Dinosaur-model in the current vacation rental industry. All the Big Guys are ´Pay by reservation´.
Make stunning pictures (and a video!)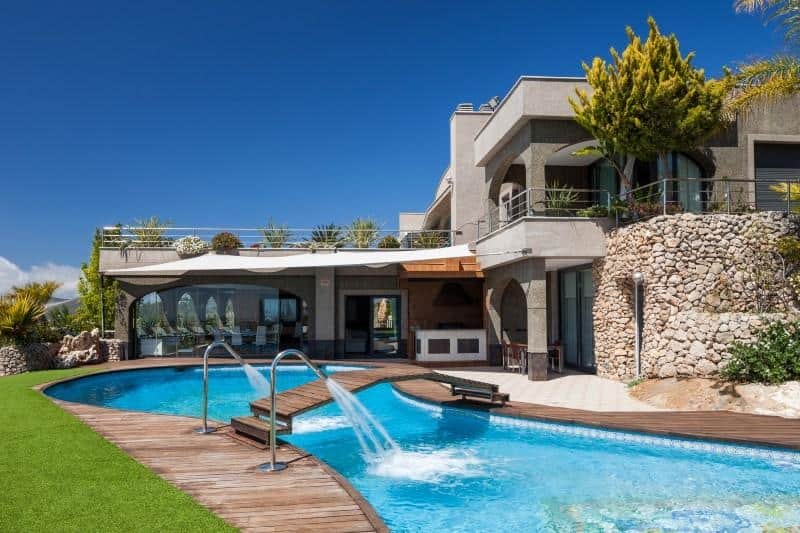 ´A picture paints a thousand words!´ I´m sure you have heard that before, but in vacation rentals it´s
´A picture paints a couple of thousand Dollars´

Me
Look: What are we asking our guests? We are asking them to visualise a perfect vacation in your property in the future. They have never been there and probably have some objections to overcome in their mind.
And based on that mental movie, we ask them to transfer their hard earned cash.
So, let´s make it easy for them to visualise the perfect vacation!
Because people buy/rent on emotion and justify with logic.
There is no better investment that you can make than making (or paying for) stunning pictures. Believe me. This is one of the first skills I had to master when we started renting out and it has paid for itself thousands of times. It is easily the most profitable skill in vacation rental.
Not into photography yourself? Get an expert to make the pictures. He or she will be worth their weight in gold.
Concentrate on ´the money shot´: The One Picture that will be the thumbnail on your own and other websites. The picture that makes potential guests ´click´ and fall in love with your vacation home.
Make sure your pictures are lighted the right way, all personal items in the closet, the dog out of the way, etc.
Make pictures of everything, because it all re-assures the vacation go-er that this is the property for him/her.
If you can get a good walk-around-video of your property…..even better. You might even go overboard with a virtual tour, like the one Matterport offers. Whatever you can do to overcome the renters fears and objections, right?
Check out more Tips for making vacation rental pictures here.
Write an enticing property description
This is kind of an art form, but here are some pointers:
Write about benefits, not features. Or benefits combined with features. ´The kids will play in the private pool all day, so you can relax and read that book you always wanted.´
Use emotional language. Paint a picture with words, without making the text boring
Use paragraphs and spacing. Guests want to be able to scan your text before they might actually read it.
Tell the USPs (Unique Selling Points) of your vacation rental. Why should they rent yours?
Write about the surroundings and places to go to. Guests will be interested in an area before they are interested in staying there.
More tips on how to write a killer description of your property, turning ´Lookers into Bookers´? Have a look here
Re-activate your former guests
If you have rented out before, this is a no brainer. Your marketing costs will be the lowest when guests keep coming back in your vacation rental. To find new guests all the time is incredibly expensive and time-consuming.
Another great thing: They can book on your own platform and not through an OTAs like Airbnb. That´s 15% commission that you keep in your pocket!
How to do this?
Stay in touch with your previous guests. Send them emails, birthday cards, texts, make them follow you on Social Media…….Anything goes (short of stalking) to be top of mind when the time comes to book the next trip.
There is no cheaper way to keep rental income coming in!
Happy guests = Good reviews = More guests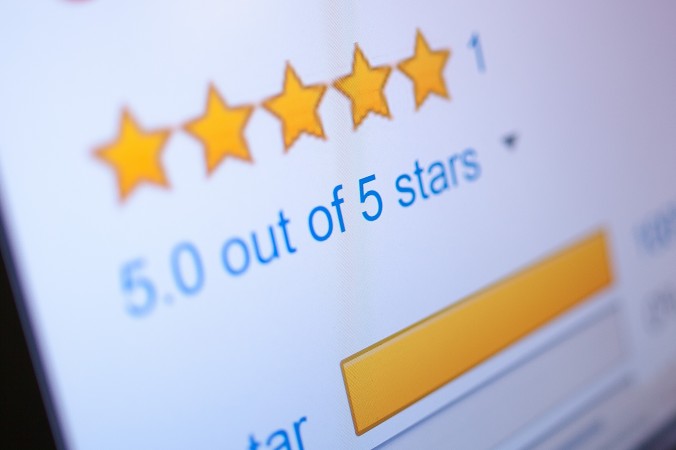 Of course the previous tip only makes sense if the guests were actually happy to have rented your property. But that´s just the basis of every good business!
Happy guests leave happy reviews, which are fun to read, but are also a factor in most of the algorithms of the bigger booking platforms.
That means: happy guests= more good reviews = more exposure for your listing= more bookings……Happy owner!
So make sure you make the experience memorable! Make sure you aim for the ´WOW´- effect. It´s getting harder each year as the guests expectations rise and rise. But you can still do it by being creative: leave local delicacies, a handwritten welcome card, a welcome book with clear instructions, discount vouchers for the local restaurants, etc.
Don´t forget to ask the guest to leave a review after their stay. Nowadays we are bombarded with review invitations. You get them as well. But your guests are more likely to fill out a review if they have had an amazing experience and if they have told you they will fill it out.
Read more on getting good reviews here!
Add amenities to your vacation rental property
There is so much choice in vacation rentals on the larger booking platforms, that potential guests ´filter like crazy´ to drill down to what they are exactly looking for.
And although it will be challenging to add ´sea view´ when you have a property inland, there are many possibilities to stand out in adding amenities.
One of those is obvious, but I am amazed by how many properties still do not cover this life essential: Ultra High Speed WiFi! Get WiFi installed and your bookings will double easily.
A recent research by Booking.com has shown that amenities are increasingly important for the searching individual.
It is easy to make sure your property has a hairdryer. But you might also want to think about airconditioning, high end coffee machine and other kitchen appliances, smoke alarm, fire extinguisher, gaming console, Netflix, etc.
Just think what you would really appreciate when staying in a vacation rental and don´t be afraid ask your guests what is missing to make it even better.
Manage your prices actively
The better the presentation of your rental, the better the reviews, the better the location, the better the amenities…….the more income you can expect to make.
But it does not make sense to ask for a price that is well above the market because your property is ´The Ferrari of all Vacation Rentals´. You do not just compete with other properties on the sites you advertise on……but with the complete internet.
It has never been so easy to compare prices, and ´lowest price first´ is the most used selector on all websites.
So if your property is consistently the most expensive for all searches you want to appear in, the chances are that your ´Ferrari´ will be booked last…..or not al all.
I recommend that you manage actively: Lower the prices as the time to arrival decreases. And make sure it is booked. When there are no guests in your property, you are missing out on income.
And that can really mess up your profits for the year. As you know: you only start to make money after the fixed expenses (like insurance and property tax) are paid for. Pricing is so important that we wrote a whole article about it.
All serious vacation rental businesses, like my own business Club Villamar use a form of revenue management like this, so it would be smart to do so as well.
I have written a whole article with tips for maximising profit by managing prices for you here.
Promote on Social Media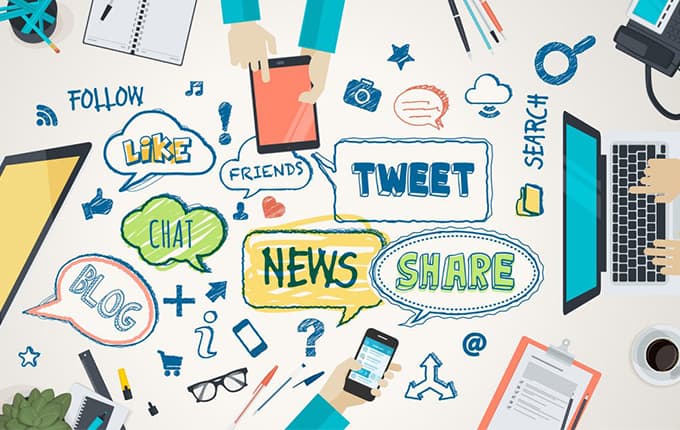 Last, but not least….as this is something you can easily do yourself. And it´s FREE (sort of).
Are you on Social Media, like a couple of billion other people?
Chances are that you have a lots of friends following you as well. Great!
On Facebook and Instagram you can easily add a page or account for your vacation rental. Convince your friends to join the page or follow the account as well and persuade them to ´like´, ´comment´ and ´share´ your content.
Post stunning pictures of your property, your reviews, offer a ´behind the scenes´ look of you preparing the property for another guest.
Use hashtags to increase your reach, tag friends and former guests in a post en interact with them. Ask questions. The more interaction your content gets, the better you will rank in the Newsfeeds of your favourite Social Media platform.
You did know that Facebook and Instagram do not automatically show all your content to all your followers, right? Just a small percentage will see it and if they do not interact……the social platform of your choice will not show it to others.
There is a way to increase your reach of your posts. It´s easy. You guessed it. You need to pay 😉 That is how they make money.
Conclusion
There are still many ways to make your vacation rental stand out from all the hundreds of thousands of other properties that are offered on the internet, but you have to be smart. Some fixes are easy, others are somewhat more time- (or money-) consuming.
If you have to focus on The One Thing: Make stunning pictures!
I hope you do take away from this article that it is still important to have a possibility to book on your own website, where you can manage your own marketing. That independence is still possible. At our company we rent out 90% through our own marketing and website and just 10% through OTAs.
I guess we like a bit of Independence. The ability to make choices.
Because if you do not control the Top Line of your income, it will be very hard to control the Bottom Line and your Profits.
The OTAs like Airbnb and Homeaway can be friendly, but they are not your friend.
They are just another weapon in your marketing arsenal.
Related questions:
What are OTAs?
OTA is a acronym and stands for Online Travel Agency. These are agencies that make money just by being between a traveller and the one that actually offers the product. Often they charge a commission on a sale.
Where can I advertise my vacation rental for free?
There are many websites like Airbnb, Homeaway, Booking and VRBO that only charge you for a sale made. Listing you property is free. You can use social marketing to promote your rental property for free as well.