Wherever you advertise your vacation rental property, you will need to describe it. And the right vacation rental description turns ´Lookers into Bookers´. Want to learn the easy to do yourself ,´proven to work for thousands of bookings´ Tips for writing a killer description?
The Tips for ´How To Describe Your Vacation Rental´are:
Keep Your Goal In Mind: Write For Your Guests
Describe The Picture
Use Emotion
Mention Your Unique Selling Points
Always Tell The Truth
Keep It Short Enough
Your Headline Matters
Use Persuasion
Mention A Call To Action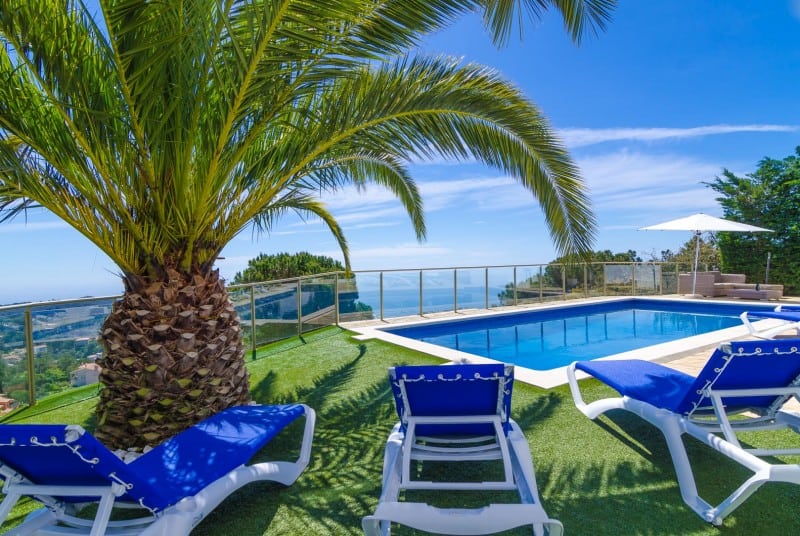 So you decided to rent out your vacation home! Great! Congrats! There are a lot of factors that influence the amount of bookings your property will get. Unfortunately some of those are not under easily your control. Just to mention a few:
The location of your property
The view
The area
The number of bedrooms
The number of bathrooms
The capacity of your property
BUT….The good news is that there are also things you can do yourself that greatly affect the amount of money you will make in a year. It´s time for some proper Old School Marketing!
If you are looking for the most important things you can do to increase your bookings are (and these have been supported by thousands of reservations per year in my company):
Have Great Reviews from former guests (reviews are still getting more and more important to guide vacation go-ers to their next destination. Good reviews deliver the ´Looker´ the social proof their are looking for. Most people are risk averse so they choose a property where people have had a fantastic experience before. That increases the chance that their stay at your property will be fantastic as well. That is why a property without reviews is had to get booked. You might even want to lower the price in the first year, just to get reviews for the second year.
Take Amazingly Seductive Pictures. Read more on Vacation rental Photography here. This is the first thing your potential guest will do. Because it is easier (takes less calories) to scan pictures than to read text and our brain is sometimes still in the Stone Age. Nowadays most people take pretty decent pictures of their vacation rentals, so you might need to step up your game with Video and a 3D Virtual tour. Anything to make your property stand out, right?
Write a Stunning Description of your property. Even though the first step of your potential guest will be ´scanning the pictures´, prospective guests will read (or at least scan over) your description before handing you over their hard earned money.
Let´s focus on the description for now! Here are some tips that will make help you write a review that your potential guests cannot resist.
1. Keep Your Goal In Mind: Write For Your Guests
Look, you are not writing an essay or some boring piece of legislation. You are trying to convert potential guests into actual guest. So your whole goal, plan and type of writing should keep that in mind.
What mood are your readers in? Probably happy with anticipation. That is the great thing about renting out a vacation property: It is a sexy business and your clients are looking forward to having a good time. Let us make use of that frame of mind.
It might be that they are a bit scared. Scared by the (few) stories writing about scammed vacation go-ers that did not have a place to stay at arrival in a strange place. It can be that they are scared of paying online.
They can be scared because the family has charged them to come up with the right vacation house. That can be felt as a huge responsibility. So you might want to take away those fears. It is good to try to take away those fears.
But mainly they just want to read a confirmation of the things they saw in the picture and get even more enthusiastic about your property.
2. Describe The Picture
The reason that pictures are so much more convincing that texts, is because we (as a human species) have been looking a lot longer than reading. But we humans have a special gift.
Not only can we see with our eyes (our actual sight), but we can also see with our mind: Visualisation.
And that visualisation you know already when you have read a book. The author uses your creative imagination to paint a picture for you to enjoy.
And you can do the same. Describe a scene in which your guest is the Hero in their own story. If you do this right, they will even feel it!
The way we have done this in our texts: ´Just imagine…..you and your loved ones walking in the warm sand of the Costa Brava beach while you see and hear the kids enjoying themselves in the sea´ You get the point.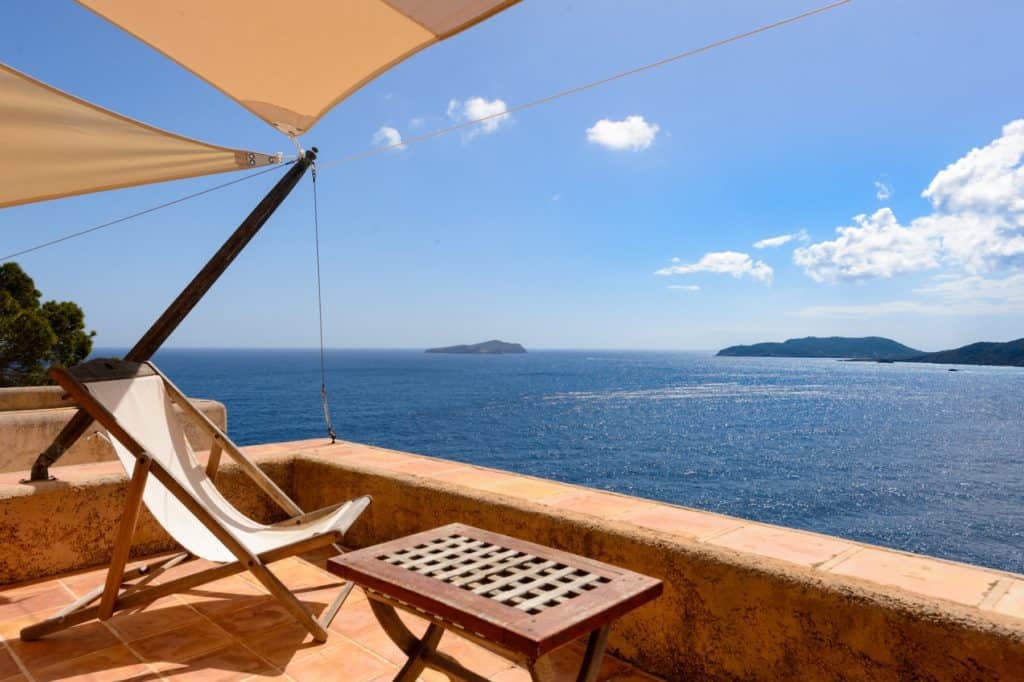 3. Use Emotion
To amplify point 2, use emotion in your text. Describe what your guest will see, hear, feel, smell and taste. Describing in this way will make it even more real for them and thus easier to paint the mental picture.
Done in the right way all this (imagined) input of the senses will lead to emotions. The brain can hardly make a distinction between actual reality and the imagined reality. Just remember:
4. Mention Your Unique Selling Points
This is a no-brainer. You have to tell people what is soooooo good about your property.
What makes your property, villa, home, house, location…..Unique!
Some times, when you have been living in the home yourself it might be more difficult to describe. You are already used to the sea view, the swimming pool, the sun 300 days a year.
Just imagine that somebody else is looking at your property, what will they appreciate about it?
While doing this, try combine Features with Benefits.
Example not to do:
´This villa is situated at 850 meters from the beach.´ (Feature)
Better:
´This villa is situated at just 850 meters from the beach, so you can easily walk with your kids and older kids can go alone´ (Feature combined with Benefit)
Do you have large bedrooms, mention it. Do you have state of the art kitchen appliances? Mention them, even with brand name if it is significant.
Make sure you mention the USPs of the surrounding as well:
´Just a 4 minute stroll from the San Francisco Fisherman´s Wharf!´
5. Always Tell The Truth
Ok, I hesitated to put this one in, as it seems so obvious. As in all things ´Good business´: Tell the truth. Not telling the truth is the best way to mess up your guests´ experience and your review….that means your business.
And it´s just bad. That is why our company offers the 100% Satisfaction Guarantee. If the description or pictures do not match the reality, our guests can get a 100% refund of all money paid.
6. Keep It Short Enough
Weel congratulations, you have made it this far in this post. You have beat thousands of people before you who did not come this far!
It is true, nowadays we have too little time to read all the content we see. Your description needs to be short and scan-able. People who will actually book your property will probably read your whole text. But why make it hard on them?
Especially when around 80% of the vacation rental website users will orientate on a mobile device, make sure they do not encounter a wall of letters and words. That only reminds them of ´school years´ and few people want to be reminded of that time in their lives.
I think this quote says it best:
7. Your Headline Matters
That has a lot to do with the previous point, but is still worth mentioning.
Almost everybody will read your headline and it will probably be featured in the search results of any website you advertise your property on.
The title will possible also be the line that Google mentions in their search results for your property page. It is called the Meta Title.
The function of the headline is: Get people to click on your ad!
So make sure that it summarises the best points of your property in 1 line of about 60 characters.
´Breathtaking Sea View From Modern Luxury Villa w. Pool´ will do the trick!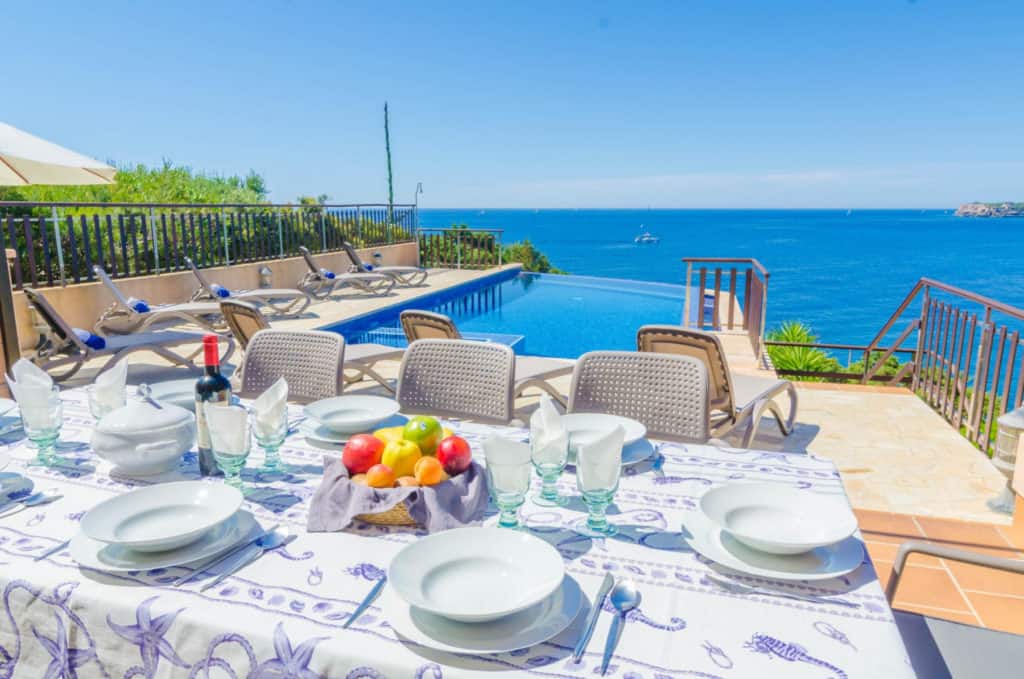 Use Persuasion
Ever heard of Robert Cialdini? He wrote the interesting book ´Influence´ in which he studies what influences us in our decision making. while we might not even be aware of it. The main points that he discovered and writes about are:
Reciprocity
Scarcity
Authority
Consistency
Liking
Consensus
You can use (just a bit) of these techniques as well in describing out vacation home:
This amazing villa has been one of the Top Sellers year after year. (Social Proof). It has proven to fully book early, easily and quickly. (Scarcity)
I used ´authority´ in this article as well, mentioning my own company and how these techniques have proven to work for thousands of bookings. Funny heh?
Get creative, but don´t overdo it. You do not want to sound too salesy and put people off.
9. Mention A Call To Action
Remember point 1? Remember why you are writing this description? You main goal is to turn potential guests into guest.
So, do not just tell them that your property is great and why they should rent it and leave it at that.
Like all advertisement: Tell what action the vacation go-er should take next.
You would do the same with your facebook advertisement for your vacation rental, right?
´Do not hesitate to contact me if you have any questions. I will always reply within 24 hours, but most times a lot quicker´
´If you want to relax this summer, just book this property while it is still available.´
An Example
How do you like this part of the description for the vacation villa Leyla on the Spanish coast?
Welcome to Villa Leyla, your luxurious private holiday home close to Lloret de Mar!
This villa offers you all you need to enjoy a holiday with your friends and family: a private swimming pool (34m²), breathtaking sea views and privacy for several families or groups of friends.   
Can you already picture yourself on the terrace enjoying a glass of wine or beer, while the children are playing in the pool? And how about reviving memories with your friends or creating new ones whilst enjoying a delicious grilled meal?  
Not bad, right? Do you already want to go there? Check the rest of the copy out here.
Conclusion
I can imagine you have a lot of things on your mind. This vacation rental is not really a passive investments, is it? But do not worry, it is totally worth it.
And although there are a lot of specifics that do affect your vacation rental income, some of those you cannot change. Writing a killer description for your vacation rental is not one of them. This is something you can easily do yourself.
Not a very skilled writer? Ask around in the family if there is anyone with talent or even hire a professional. There are a lot of writers on the internet that can help you out in a heartbeat. This service is easily worth the couple of bucks it will set you back. Well worth the investment.
Get control of your vacation rental income and sky rocket your return on investment. You can do this!
Liked the article? Do not forget to follow us on Facebook and subscribe to our popular newsletter!
Nice Call to Action, right?
Related article:
Where To List My Vacation Rental?