When you own a vacation rental, your ultimate goal is to make money off of it. But some people find themselves in a rut, with nobody booking and no money being earned. What's the deal? Well, if you don't know how to make money on your vacation rental, then you aren't going to see any revenue. 
How do you make money on a vacation rental? Here are seven ideas for making your vacation rental profitable, 
1. Start with the right vacation home
2. Make the place look incredible
3. Offer amenities to your guests
4. Make a stellar listing
5. Decide on the right rate
6. Market yourself
7. Take advantage of last-minute bookings
If you are wondering how to make money on a vacation rental, you have come to the right place. Learn how to get off on the right foot with your vacation rental and see a spike in reservations, as well as in the amount of money in your wallet! Keep reading for must-know tips and tricks for vacation rental success.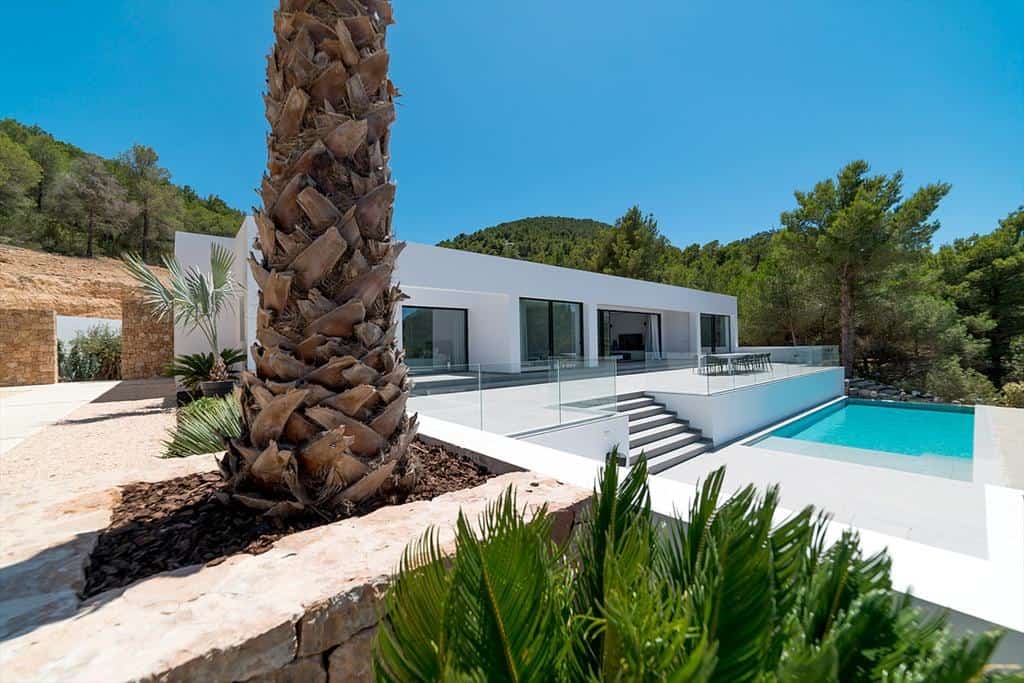 Start With the Right Vacation Home
Those who haven't purchased their vacation home yet but are looking to purchase should know that finding the right vacation home makes all the difference. But how can you be sure that you're finding the 'right' vacation home? Well, here are a few major things to consider when buying:
The location of the home. Have you ever heard the saying 'location, location, location?' It's not just a trendy or fun phrase to say. Location really does matter. People want to see a beautiful view out of their window. They also want to be close to all the cool and fun activities such as ski slopes or beaches. Take this heavily into consideration.
Find a year-round vacation rental. If you're only going to see revenue in the summertime or in the winter, why waste your time? Find a vacation rental that is going to be booked around the clock, no matter what time of year it is. For instance, Hawaii has sensational weather year-round, so you know you will get the best bang for your buck.
Consider the size. If you are looking to maximize your investment, then it is highly recommended to get a place with several rooms and bathrooms. Since the vacation rental will be larger with more space for guests, you can charge more per night.
Check for any type of regulation. Something a lot of people may skip or forget about completely is checking for regulations. Some locations may have a cap on how many guests are allowed to stay or where they are allowed to park.
Make the Place Look Incredible
This is your vacation rental. People are using this spot as a place to escape from it all and have the time of their lives — and your vacation rental should look like a retreat that they can really indulge in. That being said, you need to make sure that your vacation rental looks magnificent. Here are a few easy ways to make your place stand out from the rest:

Make sure it shines. This might seem like it goes without saying, but someone who is new to the vacation rental realm might overlook it. Your place should be pristinely clean and thoroughly sanitized in between your guests. And we don't mean just picking up — the floors should be clean enough to eat off! 
Fluff up the pillows. There is nothing more inviting than a bed with fluffed up pillows, That being said, make sure that you fluff up the pillows for your guests. There should be at least four pillows on the bed. This looks luxurious and will give your renters the most restful sleep possible.
Put some extras in the kitchen. When you're in a vacation rental, it can be hard to figure out how to cook a meal. Sure, you can go to the local grocery store and grab the food, but what about plates? Measuring cups? Forks? Stock the shelves with some basics to make things easy for your guests and keep them happy.
Stay neutral and keep it simple. Remember that not everyone is going to have the same style preferences as you. If you think you can toss a bright pink comforter on the King-sized bed and call it a day, you might be in trouble. Opt for neutral colors and keep it on the simpler side to appease all of your guests.
Spend extra for comfort. Again, the goal is to make your guests as comfortable in the rental as possible. That being said, don't be afraid to splurge on pricier furniture options that allow for more stability and comfort. Trust us – your guests will thank you for it.
Have the place professionally decorated. Okay, for the decorating enthusiasts out there, you might not need to hire someone. But most of the time, hiring a professional is going to give you the best results. Hire a local decorator to come in and make your vacation rental look picture-perfect.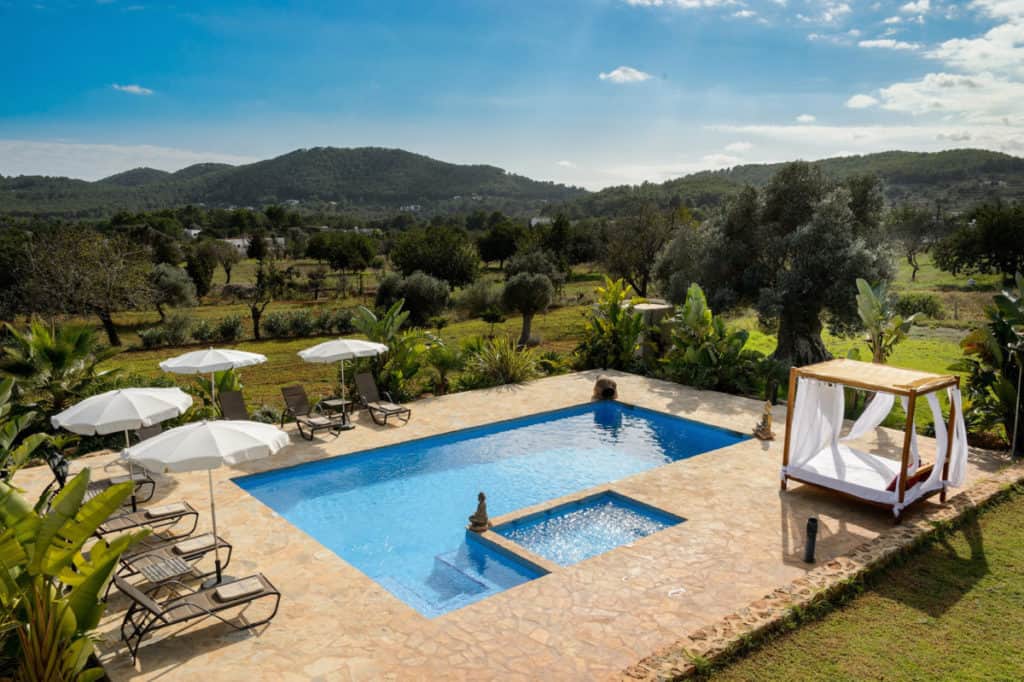 Offer Amenities To Your Guests
The more amenities you offer to your guests, the more likely they are going to stay there. This is simply because people want to get the most out of their vacation. If you are offering some great extras and the competition is not, then who do you think is going to end up with the reservations? You guessed it!
A few simple amenities that you can offer your guests include:
Always welcome pets. A lot of people have pets, but the majority of rentals say NO to furry best friends. While it may take a little bit of extra cleaning on your behalf after they have left, it's well worth it for the revenue. After all, people have a hard time leaving their pets behind — why not be the valuable vacation rental that says, 'Bring them along!'?
Consider purchasing a hot tub. Again, the vacation rental's sole purpose is to offer a place for people to indulge and relax. There is no better place to feel luxurious and at ease than in a hot tub. Having a hot tub can make the difference between a reservation and staying at a hotel.
Always offer WiFi. In this day and age, I would think it is almost impossible to rent a vacation home without WiFi. Everybody uses WiFi, whether it's for social media, work, or play, and offering it to your customers is a major plus.
Streaming service. Make it easy for your guests to have a movie night. At the very least, have a Smart TV so they can access their own account.
Consider purchasing a washer and dryer. You might not think this is essential, but it kind of is — especially for those who are staying for long periods of time. Even those who are there for only short stays can find the washer and dryer as a bonus. Sudden mishaps, like spilling wine on your favorite shirt, need instant repair — and it's your washer and dryer to the rescue!
Make a Stellar Listing 
If you have ever booked a room or vacation rental, you know how heavily you rely on the pictures. So, therefore, a set of sub-par photographs is going to land you in the slumps with little to no reservations. Make your vacation rental listing a knockout, and you will see more people coming to your location. Here's how:
Hire a professional photographer. With the importance of photographs in mind, it might be best to leave it in the hands of a professional. Professionals will know how to stage rooms properly and get the best shots, something the average photo-taker simply wouldn't understand.
Add a virtual tour to the listing. Why settle for just photographs? People want to know what they are getting into. Adding a virtual tour to your listing can increase sales as people will know exactly what the vacation rental is going to look like – and they can start to picture themselves there. 
Pay attention to the description. Potential renters don't want to read a book about your rental. The key here is to keep it short, sweet, and to the point. Your listing should have valuable information, though, and some descriptive words that highlight the property and all you have to offer. Also, share amenities and nearby hot spots to seal the deal. 
Decide on the Right Rate
Now that you have the vacation rental decorated and a stellar listing in place, it's time to set the rate. Rates are important because you don't want to sell yourself short. You also don't want to be vastly more overpriced than the competition, or people simply won't choose you for their getaway.
Now, there are two different ways that you can decide on a nightly rate. First and foremost, you can check similar properties to see how much they are charging per night. This is called 'comping' and is valuable to anyone who is struggling with deciding on the perfect nightly rate. 
On the other hand, you can also have your vacation rental analyzed by a professional company or website such as MashVisor. MashVisor's claim to fame is that they "Use analytics to find lucrative traditional or Airbnb properties in a matter of minutes." This provides more accurate information as it also includes the expenses that will incur while the home is rented.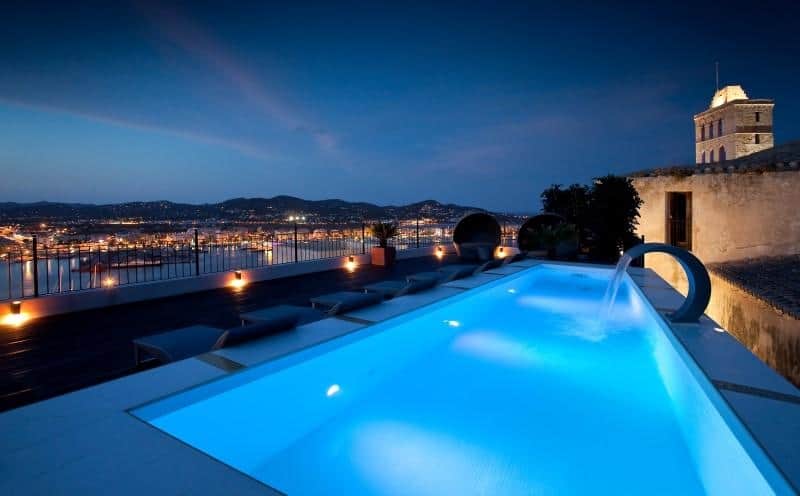 Market Yourself
At this point, everything is ready, and your vacation rental is good to be booked. Only one problem remains — nobody is noticing your listing. Getting lost in the crowd is probably the biggest obstacle vacation rental owners face when trying to rent out their rental.
You have to market yourself properly to ensure that renters are seeing your rental and are enticed to book.
Hire a pro. Promotion can be a lot easier if you hire someone to manage your rental. They will take the guesswork out of everything and ensure that your rental is getting maximum exposure. The company will also ensure that your listing is in tip-top condition with the proper photographs and listings to bring more renters. 
DIY. If you're doing it on your own, though, you will need to start by finding a quality website to place your vacation rental. TravelAway actually shares 27 Best Vacation Rental Sites to Advertise Your Property, including Airbnb, Clickstay, Wimdu, and Perfect Places. Each has its own positives and negatives, so do ample research before deciding on a website to place an ad.
Keep in mind that some websites may be geared to certain destinations rather than others. For instance, Airbnb is great for city stays, while a houseboat might work best on Glamping Hub. There is a seemingly endless supply of quality websites to place an ad, so make sure you are finding one that is best suited for your vacation rental.
Work on Your SEO (Search Engine Optimization)
In this day and age, everyone has likely heard of SEO and its utter importance when being recognized and even found on the internet. When it comes to SEO, it's all about keywords. Use the right keywords throughout your listing to ensure it reaches the top of the charts in search engines, both on Google and the website chosen for placing an ad.
To ensure you're using the right keywords, you will want to use an SEO keyword optimization tool. BackLinkO shares the 15 BEST Keyword Research Tools for SEO [2020 Reviews], including Soovle, Jaaxy, Google Search Console, and many more.
Get On Social Media
Social media is probably the best way to optimize your listing and get more bookings. You should have a page on Facebook that showcases your vacation rental as well as an Instagram profile that shares fun news, updates, and, most importantly — pictures! It's important to keep your social media up-to-date and remain active, responding to anyone commenting.
Ask For Five Star Reviews
We can't tell you how immensely important it is to have positive feedback on your vacation rental. These reviews are looked at by potential renters, as they want to hear the good and the bad from individuals who have actually stayed there. But how can you make sure that your guests are leaving reviews?
People love giving their opinion online. The good news is a lot of people will leave a review automatically. But after three or four days, if there is still no feedback, don't hesitate to reach out to your guests to request a quick review of your property. And don't worry — that does not come across as pushy or unprofessional. Guests know the importance of reviews.
Don't panic over negative reviews. Let's face it — you can't please everyone, and you will drive yourself crazy trying to do so. As long as it's minor things, like 'I didn't care for the yellow cabinets' instead of 'I saw a mouse in the kitchen — never going back' then you shouldn't worry too much.
Learn from negative feedback. Instead of getting down on yourself about them, use them to make any necessary changes. You may also want to respond to the feedback if allowed and apologize for any inconvenience or disturbance that may have happened to upset them. This shows future guests that you care and are actively trying to resolve the situation.
The Secret to Getting Positive Reviews
The best way to make sure you get positive reviews is to offer a five-star rental. If you want to get five stars on your listing, then it should be shown through the rental. Make sure that everything is cleaned up and ready to go. It should be an inviting, warm, yet appropriately decorated space with plenty of amenities and help from the owner (you).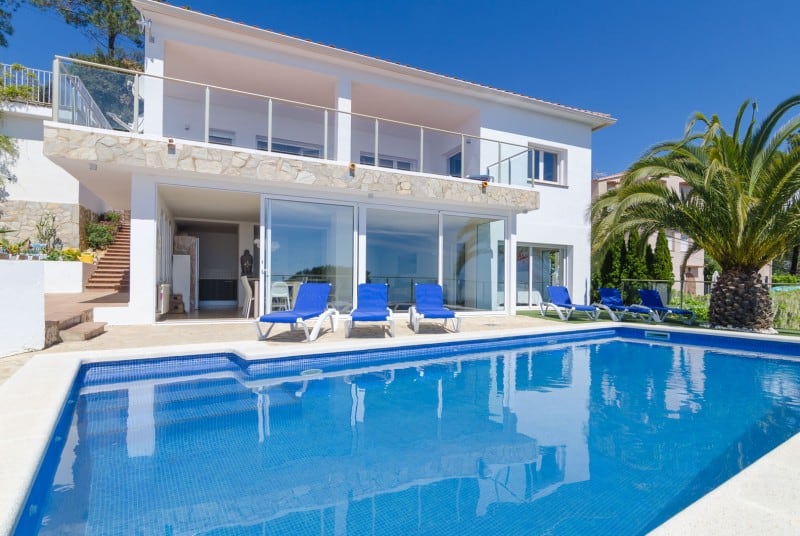 Make Money on Last-Minute Bookings
One easy way to earn more money from your vacation rental is to simply offer deals on last-minute bookings. Let's say that you have had consistent bookings for the past few weeks, but all of a sudden, you notice that this upcoming weekend is empty. That's not good! But what can you, the vacation rental owner, do?
You can offer as little or as much as you would like to do in order to get guests in. Offer deals to potential guests, such as 50% off on a 3-night stay. The point is to make sure that your property is booked up as much as it can. Any days where the vacation rental isn't booked is basically a wasted day with no revenue.
Make sure to add these deals to your listing — just be sure to remove the ad when the offer expires, or you might end up with some angry vacationers. Also, you will want to showcase the ad on your social media profiles to help spread the word. Some vacation rentals may also want to set up some type of email campaign that goes to past guests to see if they would be interested in a great discount.
Conclusion to making money on your vacation rental
Making money on your vacation rental property doesn't have to be an overwhelming challenge. As long as you ensure the place is in a good location, looks nice and inviting, and you have the proper marketing tools on your side, you can easily be successful at renting out your vacation property.
Everything you do to create a top-notch listing and get it in front of potential guests helps move your listing closer to first choice. And that means more money in your pocket.
Sources: