It's estimated that about 4.5 billion people use social media worldwide. As a vacation rental owner (more tips for owners here), being present online will help you build awareness and reach out to prospective guests. This brings us to the question, How do I advertise my vacation rental on social media?
You should use platforms like Facebook, Twitter, YouTube, Pinterest, Instagram, etc. Here are some basics to drive business your way.
Why use social media for vacation rentals?
Social media will help you spread the word to new users. Every time a prospective client interacts with a photo, video, or blog post, it appears to the user's news feed. Furthermore, when someone likes a post, it can be seen by hundreds of clients. This allows you to reach out to people you never imagined. But what matters most is knowing the right platforms to use. Other benefits of using social media include:
Makes you look professional
When you leverage the power of social media, you're not just like any other vacation owner. You can share your knowledge and show guests that they are in good hands. Think about how many people use Facebook and Instagram. Social media will also help you build a name and gain credibility for your business.
Helps share useful information
If your rental property is located close to beaches, you can post pictures of beautiful sunsets on Instagram and Pinterest. This will give your guests reasons to come to your vacation rental.
Encourages guests to share their experiences
When guests come to your vacation rental, you should encourage them to share their experiences. Of course, happy clients will always post pictures on their social media pages and may even tag you. Photos are a selling factor of any business as they catch the reader's eye.
If you want to build a strong relationship with past clients, you should respond to their reviews and address any concerns they may have.
Allow you to cross-promote with local businesses
Guests will always frequent nearby retailers, parks, restaurants, and tourist destinations. Did you know you can initiate a partnership with local businesses to reach a wider audience? For example, you can say "anyone who rents at my vacation rental for two nights will get free drinks at X&Y restaurant".
Alternatively, you can give gift cards or a few social posts for your business. Make sure you create eye-catching graphics that boost the visibility of your business. Either way, both of you will have something to gain.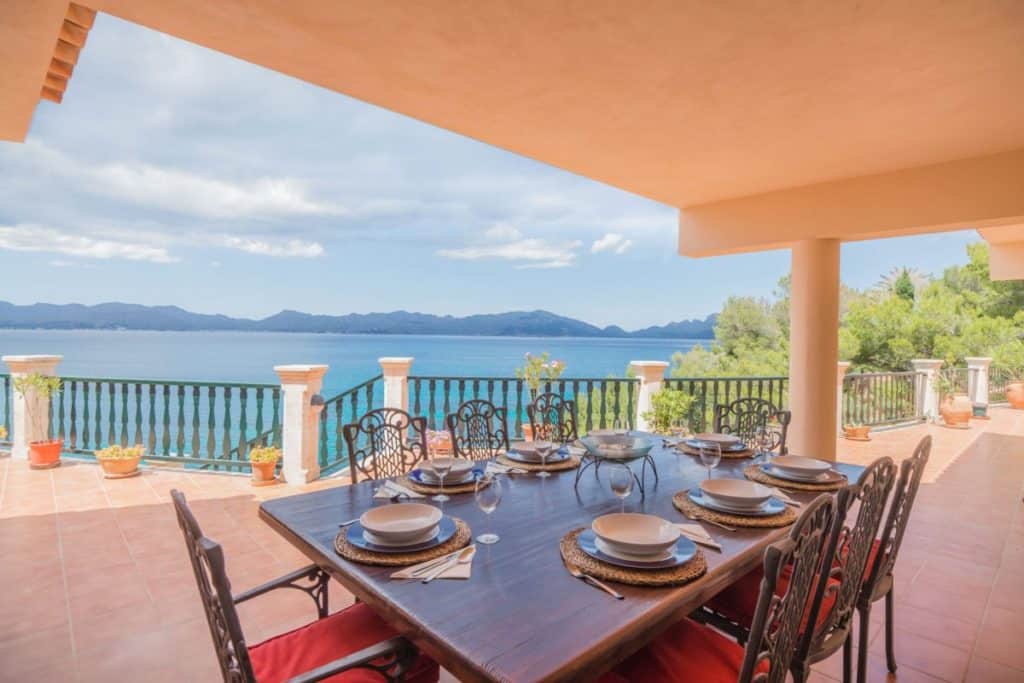 Social Media Platforms to Drive Bookings for your Vacation Rental
Let's face it: coming up with a comprehensive social media strategy is no easy task. Here are the major platforms that can help you spread the word out.
Facebook
It's estimated that about 1.72 billion people use Facebook every day. Therefore, when you share relevant posts on this platform, you can attract future guests. More specifically, you can give updates on the amenities you offer, discounts, etc.
But here is the catch. You should not just show people your house, attractions, or scenery. Be sure to highlight the exciting things visitors can do in the area.
When using Facebook, you should be careful about the number of times you post photos. Because your ultimate goal is to add value to clients, a constant promotion will turn people off. The idea is to give people a reason why they should follow you. For instance, you can post some of the top activities for guests to enjoy. You can also mention the good places to visit like swimming pools, local eateries, or coming events.
If you're advertising on Facebook, you should not just throw words here and there hoping that they will work. First, you must set a budget and determine how long you want the ad to run. But even if the ad is performing exceptionally well, you should make sure it's active throughout the period.
More on advertising your vacation rental on Facebook? Check out this article here!
Twitter
This is another great tool for promoting your vacation business. When you use Twitter at a personal level, you can connect to people and businesses. It's worth mentioning that this platform has character limitations, so you should post shorter frequent updates. If you want to give a long message, you can use links.
You should tweet about your accommodations and anything special you could be offering. To ensure your message is not overly spammy, you can include information about the local restaurants, attractions, and anything that may be useful to tourists. When you mention the great things you're doing locally, you will get some great retweets.
Pinterest
Pinterest is a great tool to show prospects what you offer in your vacation rentals. You can mention the local food, surroundings, etc.
What should you pin? You must make a board about your vacation rental property and pin images of the local landscape, accommodations, architecture, events, food, and more. The photos you post should be visually appealing and must have good lighting. And to ensure people find your content, you may want to write strong captions. It's estimated that 80% of users will re-pin other people's pins. With this type of following, you can easily build your social media presence.
Instagram
Without a doubt, Instagram has taken over the social media community. Being a visual platform, this is where you can engage users through likes and comments. If you don't want to advertise your business in the overly crowded Facebook platform, you can't go wrong with Instagram. This is the platform to use if you're targeting millennials.
More on advertising your vacation rental on Instagram here!
Be sure to use hasthtags for vacation rental promotion!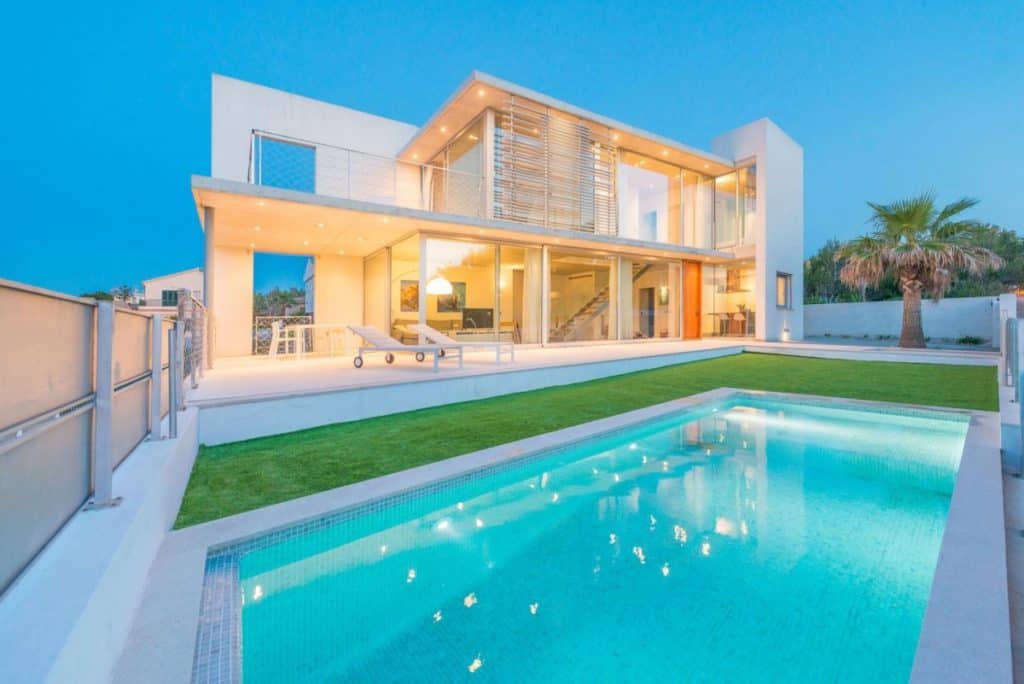 YouTube
With over 2 billion YouTube users per month, this can be a great tool to draw people's attention. You should upload videos that highlight what can attract visitors and capture their interest. This platform works well for visitors who are still in the planning stage. Your YouTube presentation can be a montage of photos or a simple presentation of videos.
YouTube allows you to incorporate key phrases and add music to your videos. To ensure your potential clients see your vacation rental as the perfect place for their holiday, you can share the posts on other channels.
Forums
They offer visitors a platform to ask questions. They can also talk about related events in your area. This is also the best place to meet other vacation rental owners that come from your location. When using forums, you should avoid overt advertising as it is a good way to network and form relationships.
LinkedIn
You should think of LinkedIn as your online resume. While it's exclusively used by professionals, the platform offers an opportunity to promote the features and amenities of your vacation rental. You can also use LinkedIn if you're targeting corporates and businesses.
How to use Social Media to Boost Bookings in your Vacation Rentals
While your vacation rental website can attract people to do bookings, social media platforms increase your chances of getting profitable occupancy. If you're ready to take your vacation rental to the next level, here is what you should do.
Promote the experience
If you want more bookings in your vacation rentals, you should convey guests' experience rather than a place. A good place to start is capturing photos and videos that show how spacious the rooms are, how nicely decorated the property is, etc.
During winter, you can use social media to take your vacation rental a notch higher. Perhaps, you can post photos of your living room with a fireplace. The renters also want to see the surrounding area . Don't forget to talk about technology you use like Wi-Fi.
Read more about writing a perfect vacation rental description here!
Luxury-minded visitors are concerned about the number of bathrooms, in-house clubs, game rooms, and other high-end features. Don't forget to mention concierge services. Some guests may want to know services like personal chefs, limo transport, and personal chefs. When you offer convenience, you get a competitive edge in the luxury market.
When posting photos (check out how to make the best vacation rental pictures here), you should add a mix of beautiful things. If followers see the same thing now and then, they can spam you.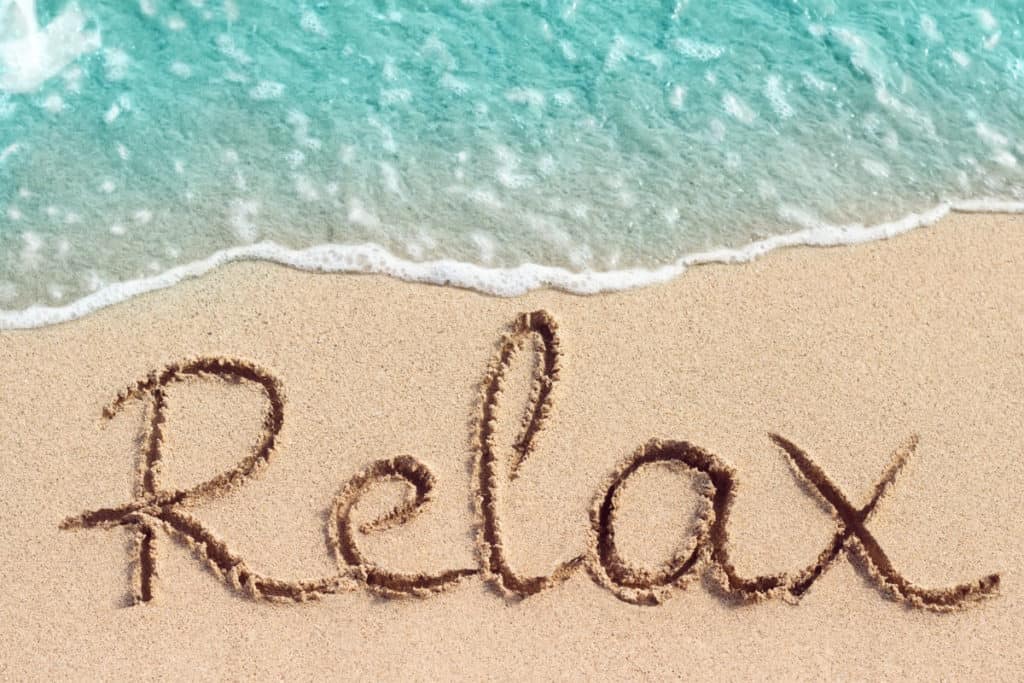 Use separate social media account
When marketing your vacation rentals, you should create another separate Facebook account. A business page will allow visitors to engage and turn into paying guests.
Encourage guests to tag and review you
Happy clients will always tag you in their social media posts. But you shouldn't be forceful about it. Also, you should include your social media hurdles so that guests can create an online presence. If you're booking outside home-sharing platforms, you should encourage guests to give reviews. This is also a great way to boost SEO.
Show some personality
Whether it's a stream of conversation on twitter or Instagram posts, you should be genuine in your talk. This helps the target audience build some trust. Don't be afraid to reach out to individuals and respond to their feedback.
How do you reach out to those people who don't know that you exist? Whenever you post on Facebook or Instagram, you should include a city as the location. If you're using Twitter, you can use hashtags to help people link directly to your property.
A realistic Social Media Strategy for your Vacation Rentals
While marketing your vacation rentals via social media may seem time-consuming, it gives a significant return on investment. An excellent way to advertise your property is by using a social media strategy.
Which social media channel should you focus on?
The last thing you want is to advertise your vacation rental property and get absolutely nothing. While Instagram is the best place to post high-quality pictures, it doesn't mean that you should share the same information on Facebook and Twitter. If you're targeting the younger generation, you should use Instagram but if you're targeting the wider population, Facebook works better.
But here is the thing – social media is interactive. It's not just about your properties. When you follow what other guests are doing, this will encourage them to tag you. Even if you receive a negative review, don't delete it. You should address the query professionally without being emotional.
For paid advertising, the best platforms that give the highest ROI are Twitter, Facebook, and Instagram. And the reasons are straightforward. Facebook has algorithms that are designed to point to the most relevant traffic. Besides that, you can isolate traffic based on location, age, gender, and lifestyle.
The conversion rate of Facebook is estimated to be nearly five times that of other platforms. This is without a doubt a potential advertising goldmine.
If you want to display majestic pictures of your property, Pinterest is the best platform. For anything besides luxury, you will have a tough time capturing the attention of users. Avoid those platforms that give fewer followers as it can make the bookings nearly impossible.
What content and how often should you post?
Your vacation is not the only property in the location. To ensure you stack up above the competition, you should post high-quality photos. Secondly, you can promote the experiences of guests, updates, news, and any other relevant information. If you post high-quality images but the message is difficult to master, you may not see the return on your efforts.
The frequency is another tough decision you have to make. You don't have to post too often as this may annoy the audience. If you're using Instagram, the frequency doesn't matter. However, if you're using Facebook, once a day is enough. For Twitter, two or three tweets a day can pass the message across. Anything more than this can make the number of followers to decrease.
If you want to garner the interest of new guests or increase your odds of landing a booking, you should add some personal touches.
Using social media pages as testimonial guestbook
Even after you connect to social media platforms, you must show to the public that you still care. When someone posts something positive or negative, you should thank them. This brings positive energy to your brand.
When people see your social media profile is filled with positive comments, they will have no trouble coming to your vacation rental. Another way of expanding your reach is tagging people in photos.
Social media platforms will help to reinforce authority in your area. If potential guests already know popular activities in your area, they will come there. Needless to say, you can also share some insider experience. Make sure you keep the message positive and avoid spending more time than you need to.
Final thoughts
Whether you're just starting or you've been renting vacation homes for years, you should adapt to the current market conditions. The above social media platforms will not only attract more bookings to your vacation rental but also help you get loyal guests. Remember, it takes a bit of work to see the results.