You're enjoying your vacation on one of the best rental properties you've ever seen when inspiration kicks in. You start thinking that investing in a vacation rental wouldn't be such a bad idea. It could be an excellent spot for when you need to get away from the hustle and bustle of life and, most importantly, a way to earn extra money.
But what does it take to own a vacation rental? To improve your chances of succeeding in the vacation rental space, there are several things you need to know before you take the leap. These include:

Location is everything
All cities are not equal in terms of investment opportunities
A vacation rental property is like your second home
You're going to need maintenance funds
Getting a mortgage may not be easy
You'll need to insure the property
Marketing is key
Profits are not an accident – you have to prepare for it
While investing in a vacation rental property seems like a sure way to boost income, it can be complicated if you're not fully prepared. So, it's crucial to understand what challenges you'll face and how you can stay on track. Here's a list of what to know before signing that agreement and some tips on how to get started on your rental property investment journey.
What You Need to Know About Owning a Vacation Rental
So, you've been thinking of owning a vacation rental property for a while now. You even have a few ideas on the best places to buy a property, and it seems like with a good financial plan, you should be able to afford all the required payments. But have you considered all the factors that could affect your investment?
Most people are onto something when they decide to venture into vacation real estate. It's a lucrative investment opportunity that doesn't seem to go out of style. There will always be people looking for excellent vacation spots throughout the year. So, there should always be an opportunity to make money, right?
Unfortunately, it's not that simple. Like any other investment, vacation rentals have their ups and downs. And if you don't know what to expect or do before jumping in, you could end up losing all your hard-earned money. But it doesn't have to get to that. Consider the following before parting with your cash.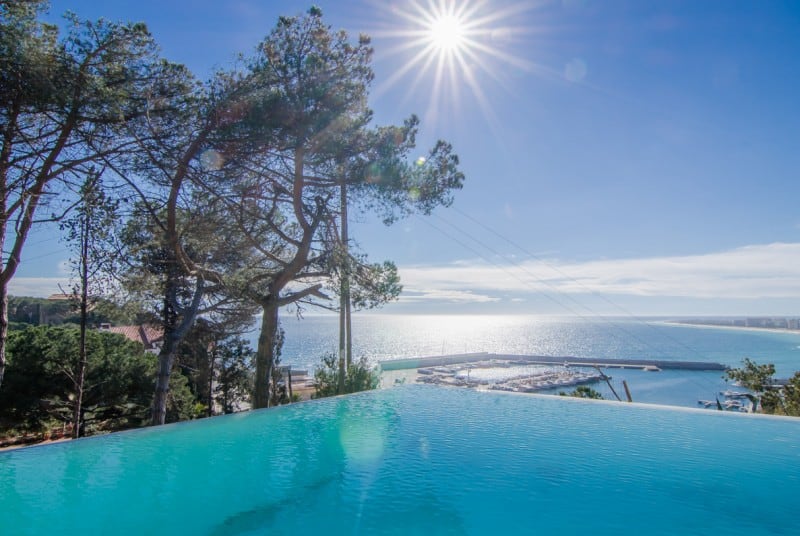 Location Is Everything
When you decide to buy a vacation rental property, the first thing you need to ask yourself is where the property will be located. The location of your vacation house has the potential to make or break your investment.
For this reason, you need to ensure that the house is:
In a secure environment
Close to various amenities like shopping centers, gyms, and malls
Easily accessible
In an area where there are various activities to participate in
Think about it. What do you look for when you're choosing a vacation rental? Chances are you'll go for the property that is easiest to access, offers the best amenities and is closest to the things you'd like to get to during your vacation.
Your renter will go through the same thought process when deciding whether or not to vacation at your rental property. Therefore, before you decide to buy any property, make sure it is an appealing property to buy.
Pro tip: It helps to rent the property yourself before purchasing it. Doing so allows you to learn more about the house and the surrounding area to determine whether or not it would be a wise investment. (Source: Clever)
All Cities Are Not Equal In Terms Of Investment Opportunities
It's easy to assume that any vacation rental property you buy will make you money since people vacation in different cities throughout the year. However, this couldn't be further from the truth.
There are cities where vacation rental properties are not permitted. Investing in such areas could get you in trouble with the law. Therefore, before you start your search for the best vacation rental properties, you need to familiarize yourself with the laws and regulations of the area you're considering.
Are you thinking of listing your property on a short-term rental site? Check first. One of the areas real estate investors face challenges in is investing in short-term rentals. Some cities have strict regulations on how long you can rent out your property, and some do not permit short-term rentals like Airbnb at all. (Source: Investopedia )
A Vacation Rental Property Is Like Your Second Home
One of the common mistakes a lot of people looking to buy vacation rentals make is not thinking of the property as their home. Many people think of the end goal, which is making money and fail to consider a customer's experience in the house.
If you want to continually attract customers to your rental property, you need to be committed to offering an experience. This isn't just a house people will come and spend a few days in and forget about. People are looking for an unforgettable experience, and your vacation property should be able to offer that.
Therefore, you need to not only spend time in the rental property to get a feel of it but also think of various ways on how to make it stand out. There are various ways you can make your vacation rental property unforgettable. Some examples include:
Household appliances: Invest in the latest
Beddings and bathroom essentials: Make sure they're comfortable and stylish
Internet: Provide a strong and reliable connection
Security: Invest in a simple and secure system
Streaming: Offer easy access to TV streaming
Check out these ideas for tech upgrades, as well as these design tips, and before long, your property will be at the top of the charts!

Pro tip: It may also be a good idea to find out what's on offer in other rental properties in the area and kick it up a notch by providing what they don't have. To make it in the vacation rental space, you have to think like a hospitality expert.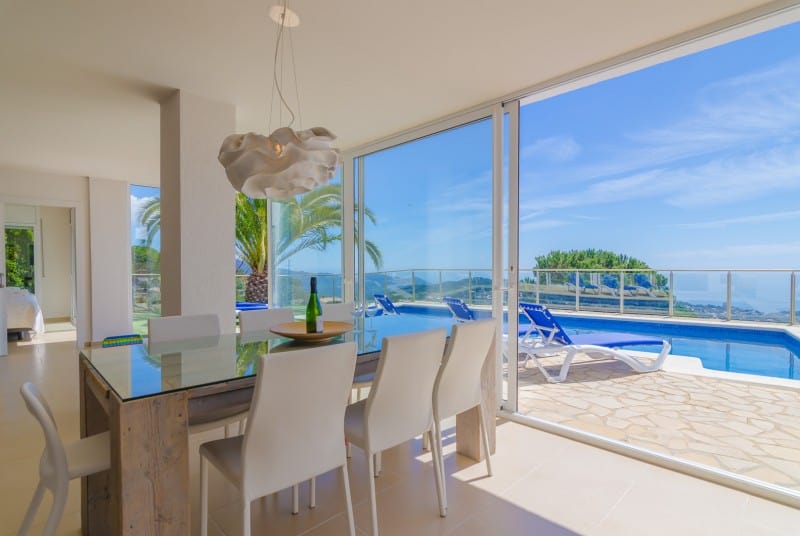 You're Going to Need Maintenance Funds
Another factor most investors don't put into consideration when buying a vacation rental property is the maintenance costs involved. If you're buying a house that was built years ago, chances are you'll need to fix a number of things and upgrade some fixtures to make more money from it.
Some people find it more affordable to do the upgrades themselves, but this isn't always possible. If you don't live close to the property, you will need to hire a property management firm to run things for you while you're away. Therefore, you need to have your maintenance costs figured out before investing in the rental property.
According to Zillow, it's essential to determine your operating expenses percentage to determine if your property can be profitable. You'll want the monthly expenses associated with the total operating cost (including maintenance) of your rental to be less than 45% of the monthly rental income you collect.
Another recommended metric is the 1% rule: your annual maintenance cost should be less than 1% of your total property value.Again, you may benefit from staying in the house for several days to investigate what would need fixing and some of the upgrades you'd need to do if you buy the property. Once you feel serious about a property, get a thorough inspection before making a move.
Getting a Mortgage May Not Be Easy
Before you decide to invest in a vacation rental property, you should also know that getting mortgages for second homes is quite challenging, primarily because they don't qualify for FHA or VA loans. Not to mention, it's harder to get insurance for mortgages taken on second homes.
Furthermore, lenders consider vacation rental properties an investment property. Therefore, you should expect a higher mortgage rate compared to taking out a mortgage for a regular home.

However, just like a first home loan, you need to prove that you'll be able to make consistent payments for both homes to qualify. Some of the factors the lender will look for before approving you for a mortgage include:
Credit score: The lender needs assurance that you're good with credit. In most cases, 25 to 50 points above the standard that's required to secure a mortgage for a first home will be required
Stable income: A second mortgage adds a financial burden on the buyer. The lender will need to see income statements and your work history information to ascertain whether or not you'll be able to handle the risk.
Down payment: Most lenders will require you to pay a higher down payment for the second home compared to the first. In most cases, they require a minimum of 10% for the property.
3 to 5 months cash reserves: To be confident you can handle the financial burden of a second mortgage and assess your risk level, your lender may also require proof that you have 3 to 5 months of cash reserves to secure your loan. (Source: Mortgage Calculator)
You'll Need to Insure the Property
Just like any other rental property, you'll need to insure your vacation rental house against any damage that may occur when renters are staying there or any unforeseen dangers
Before you choose an insurance policy, check with your home insurance service provider to find out if the policy you already have for your home may be extended to include the vacation property.
In most cases, however, if you're planning to rent the vacation house, most insurance service providers will view the house as a "business opportunity." For this reason, it may be challenging to extend your home insurance policy to the vacation house.
Nonetheless, this shouldn't be an issue because insurance offers protection for your investment. You may need to purchase a stand-alone commercial or business insurance policy for the rental house. Some of the essential factors to consider when choosing insurance for your vacation rental property include: (Source: Hostfully)
Protection against legal fees and liabilities: It's crucial to go for a policy that covers anyone who is staying at your property. This way, you won't need to pay any medical bills or losses incurred out of pocket. It's also advisable to go for a policy that also covers you if you happen to be in the property during an accident.
Assurance of rent income: You should also go for a service provider that compensates you for income loss after damage to your property. Most insurance companies will compensate you for a percentage of the amount lost until renovations are made, and you can start earning again. However, you'll be hard-pressed to find a company offering 100% compensation.
Cover for property and belongings: With rental properties, there's no guarantee you'll always host careful guests. Some are careless and can cause serious damage to your property. You'll want an insurance company that offers compensation for damage incurred while guests are staying on the property. Such a policy will reduce your replacement costs significantly.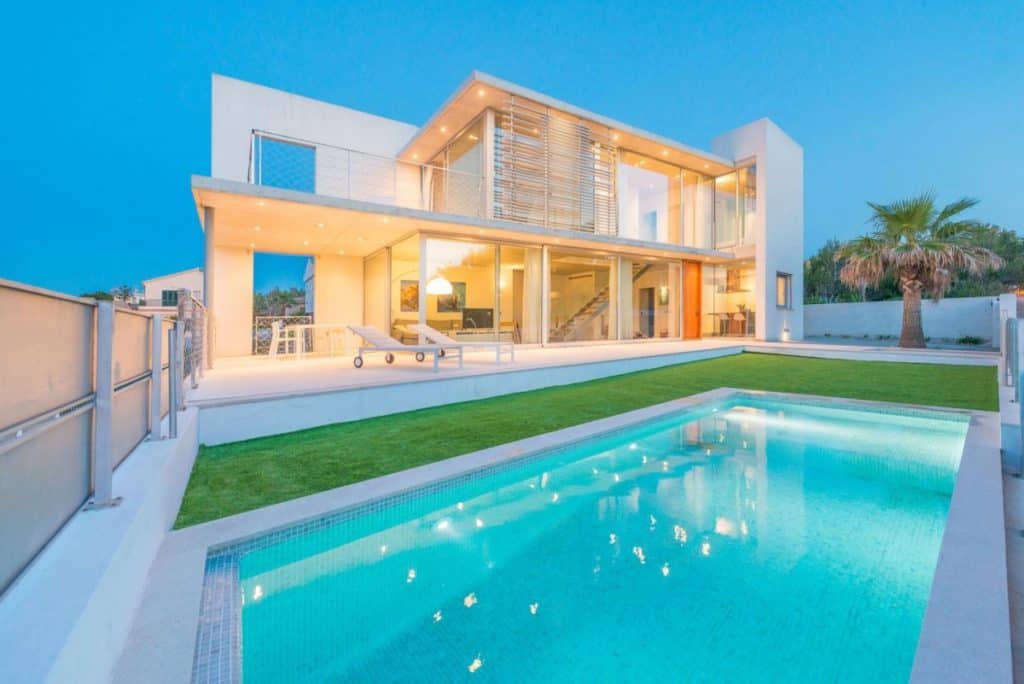 Marketing Is Key
It doesn't matter how picturesque and perfectly located your vacation rental is if you don't have proper marketing strategies in place. Many rental owners assume that if they have a good vacation rental house, people will automatically flock there.
But this isn't the case. Just like any other business, you need to make people aware of your existence to make money.
You can rely on various platforms to get the word out, including:
Creating a website: Include everything a potential renter would like to know about the property, such as where it's located, amenities, charges, and activities in the area.
Getting the word out on social media: You can use different social sites to promote to friends and potential clients.
Rental websites: It may also help to list your property on sites like Trip Advisor, Airbnb, Clickstay, Wimdu, and other platforms where a potential client would look for rental properties in the area.
However, if you're not down for all the marketing responsibilities or you'd prefer to have a professional to do it for you, it helps to hire a property manager located in the area the property is.
A property manager is in a better position to market the rental house because they know all the local listings available for the property and the best ways to advertise in the area. (Source: Mashvisor)
Profits Are Not an Accident; You Have To Prepare For It
When thinking about buying a vacation rental property, most investors don't really think about how to make profits because they assume if the property is there, and people are renting, there will be automatic profits. You can't afford to go into this type of investment with this kind of trial and error mentality.
Before you decide to buy a vacation rental apartment or house, it's crucial to know whether or not the venture will be a profitable one.
Mashadvisor, a real estate blog, suggests the 2% rule, which advises that "a rental property is a good investment if the monthly rental income is equal to or higher than 2% of the investment property price."
Again, remember to consider the costs associated with maintenance of the property, as well as all other costs that go into owning your rental. Try out an online calculator like this one to help gauge the profitability of your investment. Alternatively, consult a professional to analyze the property and your finances to get a clear financial picture.
Having these figures in mind will not only allow you to know if you're making the right decision by investing in the rental property but will also allow you to be creative in terms of reducing expenses to improve on your profits.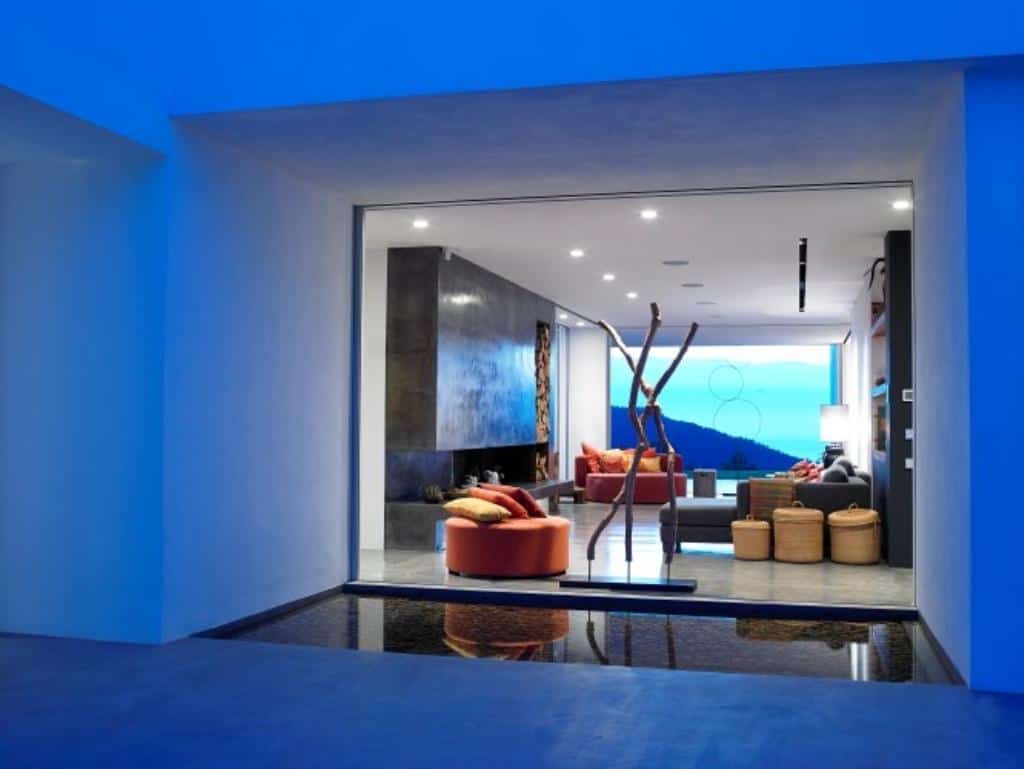 Should You Invest in a Vacation Rental Property?
As you can see, there are many factors to consider before buying a vacation rental property. But chances are there's still one question lingering in your mind, "Is a vacation rental property a good investment?" To answer this question, you need to weigh the pros and cons of the investment.
Pros
It's an excellent way to make passive income
You can vacation there whenever you want for free
You can write off most of your expenses as operating costs
It's a great retirement plan
Cons
You have to manage the property
You need to know how to market it
The investment is not allowed everywhere
Getting loans for a second home is challenging
Now Go!
The decision of whether or not to invest in a vacation rental property lies on how ready you are for the investment. Financial commitment, the responsibility of managing and maintaining the property and marketing efforts are some of the major considerations to examine before jumping in.
Once you find your perfect spot and do your due diligence, you may find owing a vacation rental to be a rewarding and profitable venture, as well as a way to enjoy a well-earned vacation!