Vacation Rental is HOT! There are so many options to advertise your vacation home, that it is easy to feel a bit overwhelmed. Let me help you on your way with these 10 companies to post your vacation rental! Feel free to try all of them!
The 10 Companies Are:
Airbnb
Clickstay
Wimdu
Homeaway
Perfect Stay
TheHolidayLet
Trade Station
Domegos
Euro Direct Rentals
Booking.com
The short answer to telling the world about your vacation rental home and increasing your revenue is the internet obviously. It is efficient, reaching a considerable number of people in the shortest amount of time, and it promises quick results. There are few companies that still send out a physical catalogue or advertise in newspapers and on radio commercials. Not so long ago, that used to be the norm. How the world has changed…..

In the myriad of holiday rental websites, picking the ones that suit you best is not an easy task. You would first have to look up the various holiday rental websites, weigh their incentives before narrowing options on the ones that are the best for you.
Before selecting the best holiday vacation rental listing sites, you first need to know how to advertise your property.
Before listing your vacation home online, you need the following: 
Professionally taken pictures and videos of the property. This is an essential step that must not be taken lightly. Take your potential clients on tour around your vacation rental home, inviting them to a world of relaxation and fun.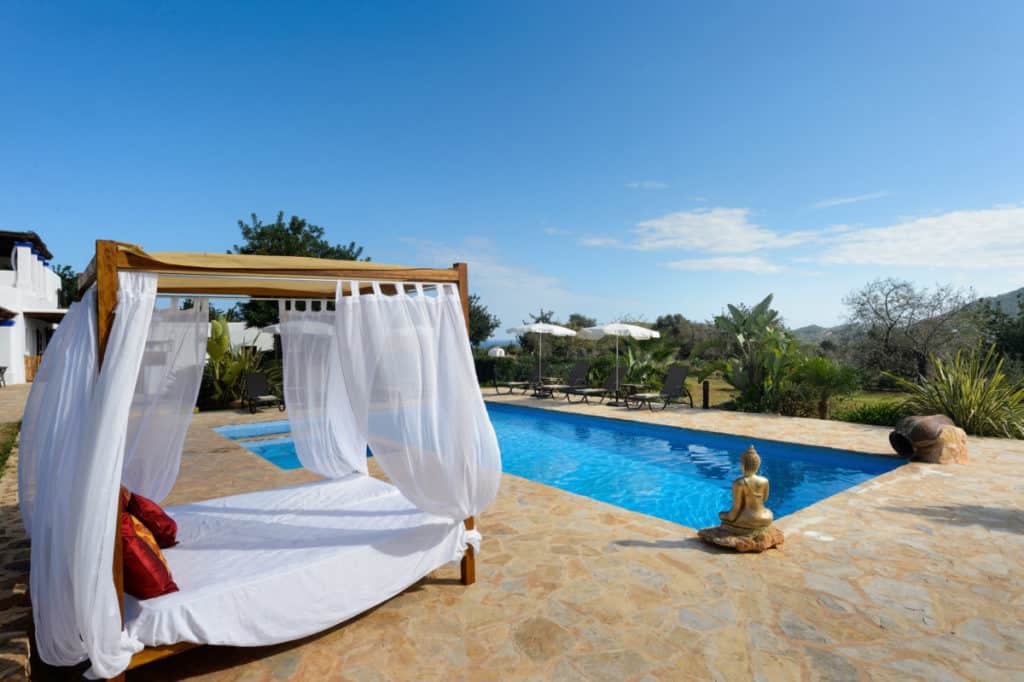 Perfectly and eloquently describe your property. This will be required in the listings, and it is best to have the description at hand. Make the description fun, catchy, and informative. If writing is not your strength, there are various freelance writers you can employ to make your vacation rental home the place to spend the vacation.

Although a website is not mandatory, it is advisable to have one. It will give you cheaper conversion (bookings) and you will keep your independence. Do not rely on only 1 source of guests! Read more about that here.

Ensure that your calendar is up to date and set to your rent price. Remember to put into consideration influencing factors like location, facilities, season, and so on. Guests expect to be able to book and pay and be done with it in minutes.
1. Airbnb For Vacation Rental
The holiday rental listing sites can be free, subscription-based, or commission-based (pay-as-you-book). That last model seems to be the more prevalent now. Below are a few of the listing sites available.
Airbnb works exclusively on a pay-per-booking system. With a 3% commission fee, it is one of the lowest tariffs available. But you have to keep in mind that the guest is also charged 12% (increasing your price), bringing the total commission fee to an industry standard of about 15%.
This rental service, however, is very popular with short visits and especially for urban homes, so vacation rental managers looking for guests that would want to stay for a more extended period will have little luck here. The average nights booked is 4.
Airbnb has proven itself an unreliable partner for owners during the recent Covid19 crisis. Just have a search on Google if you are interested in that.
2. Clickstay
This is a UK based holiday rental company with an exposure base of over 4 million people a year. It has a sister website, Rentalsystems, which helps manage bookings through other applications and sites like Facebook or your website. All these offered at an activation fee of either £1, €1, or $1. The commission range for bookings made from Clickstay requires a commission range from 10% to 2% for bookings made on the owner's website via Rentalsystems.
3. Wimdu
It is the biggest platform in Europe for city apartments with over 350,000 properties in popular locations all over the world. Despite that fact, Wimdu doesn't limit itself to urban flats. It is open to everything from affordable beach cottages to luxury countryside villas. Wimdu allows for free listing of vacation rental properties because the processing fee is added to your set price, which is paid for by the guests. Wimdu operates several other brands as well.
4. The HomeAway Family
HomeAway is the world's highest and most reputed vacation rental listing site. It has 50 international websites and pulls an average of 75 million visits per month. Owners Direct, Homelidays, Home away.co.UK, VRBO, Abritel, VacationRentals.com, Stayz, Alugue, Temporada, Toprural, Travelmob are all subsidiaries of the HomeAway.
With an annual fee of USD 499, vacation rental owners have access to unlimited bookings for the year, colossal exposure, and access to tools that help in self-managing your vacation rental property.

An alternative option is the pay-per-booking listing, which has no upfront charge. Its commission fees start at 8% per booking, but will result in an about 15% fee when the guests´ part has been taken into account.
5. Perfect Places
Perfect Places' is a very flexible listing site that works with the budget and marketing plans of the vacation rental owners. It presents the options of monthly, yearly, or two-year subscription. All of these payment options come with a professionally designed property listing page. There is also a link to your website and translation into 6 different languages. The Perfect Places' also guarantees excellent exposure through the Perfect Places Vacation Rentals Network, which includes listing sites like for Getaway, CoastRentals, LakeRentals.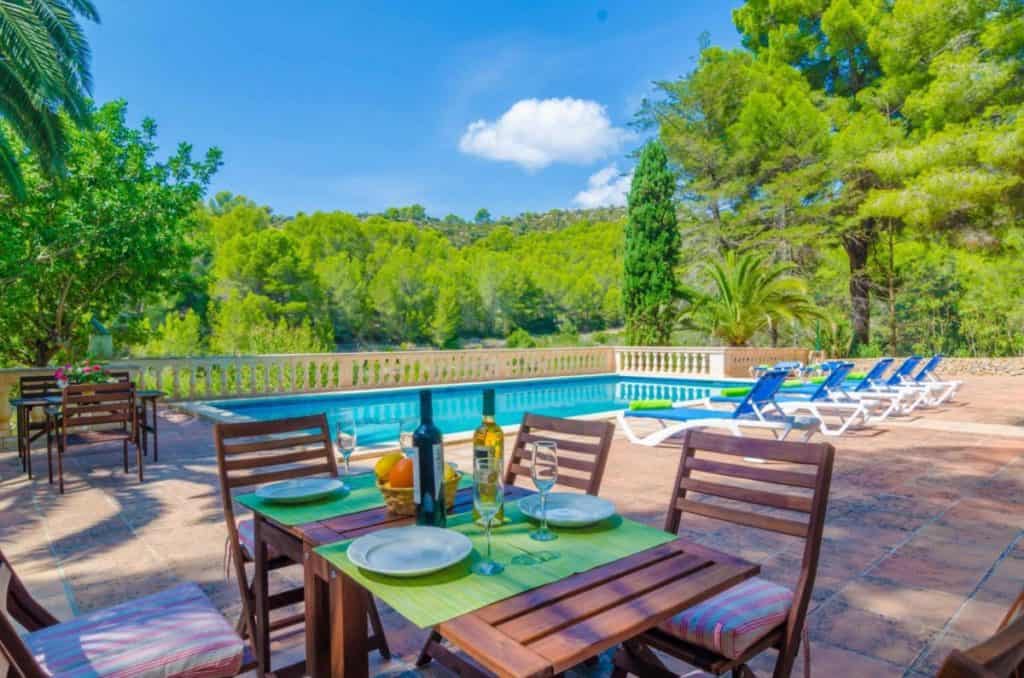 6. TheHolidayLet
TheHolidayLet gives the second-year free upon a £40 subscription the first year. Once the subscription fee is paid, there are no commission fees or service fees to be paid. Their perks include but are not limited to a full-page advert that links to your website, as many as 28 images can be uploaded and the display of seasonal process for your vacation rental home.
TheHolidayLet encourages discussion between the potential clients and the vacation rental homes by ensuring that all inquires to be sent to the email provided by the vacation homeowner. For a token of £15 a month, you can advertise on their homepage to gain extra exposure.

7. TradeStation
TravelStaytion was founded in 2013, and it describes itself as an online platform for professionally managed holiday, and short term let rentals. Unlike the other sites listed above, TravelStaytion is completely free. It also comes with art the tools needed to boost rental occupancy and revenue. TravelStaytion provides 24/7 customer care support, exposure to at least 25,0000 travelers all over the world, and a secure payment system.
8. Domegos
This is another excellent listing site that exposes your vacation rental home to the international community. Domegos will automatically translate your listing into 5 different languages and distribute it across all the Domegos country networks, which includes the sites in the United Kingdom, the United States, France, Germany, Spain, Italy, Switzerland, Austria, South Africa, and New Zealand. For a token, they ca. also create a mobile-friendly website for your vacation rental for those who have not created a website
9. Euro Direct Rentals
Euro Direct Rentals offers landlords and managers with European holiday properties the opportunity to show off their wealth to the world and potential clients with no charge. Hosts with the free 10-year membership can manage up to 5 property listings from one control panel. Euro Direct Rentals encourages communication between potential clients and vacation rental homes owners by allowing bookings to be made directly with the owners.
10. Booking.com
This is a new kid on the block for the vacation rental space, but this company was already a hotel behemoth. Jumping into the vacation rental market was a good idea as the market seems to be taking over the hotel market with regards to revenue. Yes, it is that big.
Booking.com charges a 15% fee and has a huge reach and strong brandname in Europe. Really, this is one not to miss.
Conclusion for Posting Your Vacation Rental
As you can see, there are any options to choose from when advertising your vacation property. Don´t put all your eggs in one basket though. This will seriously limit your independence.
With our rental company, Club Villamar, we generate 90% of our bookings directly. That means with our own website and marketing channels. It is good to keep your dependance on the OTAs (Online Travel Agencies as listed above) well balanced.
Your best option would be to team up with a local rental agency that is connected to all the mayor players in the VR scene and have their own strong channel that will give you even more bookings. Most of the times these companies can look after the guests for you during their stay as well: A Perfect Combination to boost profit!