Why You Should Set Up A Vacation Rental On Your Own
If you are new to the vacation rental market, it might be easier for you to just post your home on platforms such as Airbnb. While this makes it convenient, there are also downsides in doing so.
Added Fees
Since you will be doing everything on your own, you can avoid all of the fees associated with using another platform. Airbnb charges up to 20% service fee to their guests and another 3-5% to the hosts. Similar platforms have the same method of getting fees. HomeAway charges 6-12% to the guests and 8% to the hosts. TripAdvisor charges 8-16% to the guests and 3% to the hosts.
There are other platforms such as Booking.com and Expedia where they do not charge the guests but still charge the hosts from 10% to 25%. By setting up and managing your own property, you can avoid this cost and use it for other things that are more important.
High Competition
As of writing, there are 6.1 million listings in over 191 countries on Airbnb. This is a lot, especially if you are living in a place where there are already a lot of Airbnb hosts who are using the platform for their own real estate.
For a newcomer in the industry, it can be hard to compete with owners who already have a lot of clients and good reviews before. Of course, there is no harm in trying but you have to acknowledge that it can be difficult especially in the beginning.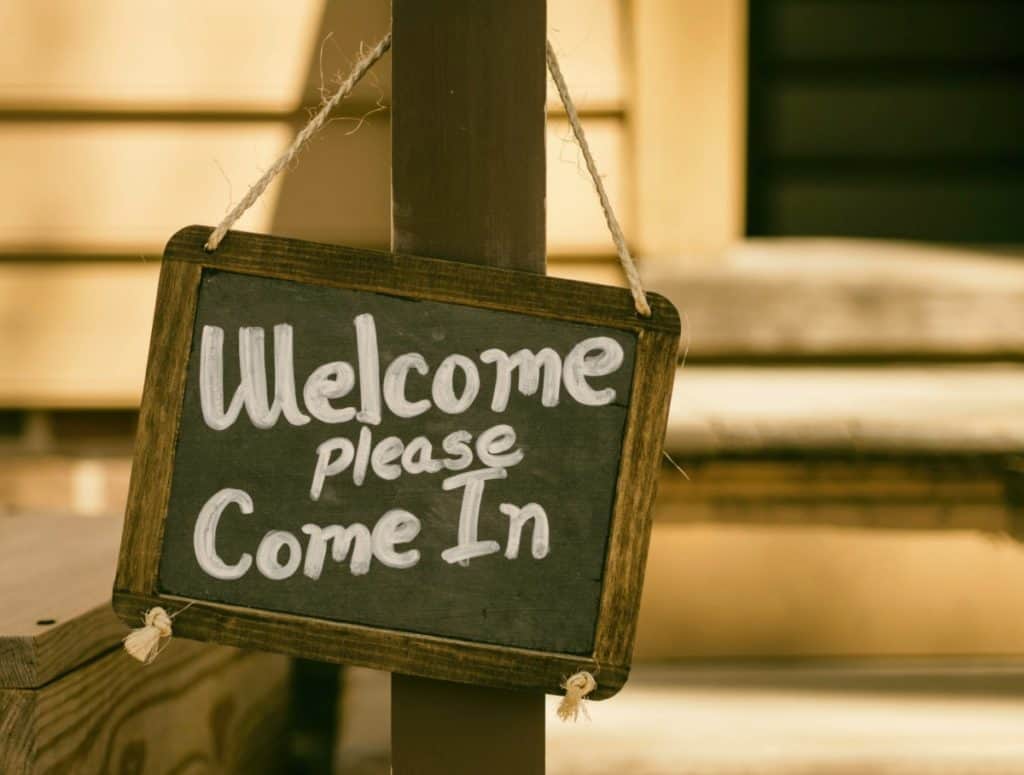 How To Set Up A Vacation Rental By Owner
There are a lot of things to do, especially if this is your first time renting your place. But all of the efforts are all worth it once you get the steady flow on income from your vacation rental.
Step 1: Analyze the market
While a lot of people advertise real estate as a get-rich-quick scheme, there is a lot of analysis and math behind a successful vacation rental. The location and the season are the two primary factors in making sure that you will generate income in your vacation rental.
Location
Is your property near a tourist spot or resort? If there are a lot of tourists going in and out of the place where your property is located, it is highly ideal for you to rent it for vacation tourists.
If it is not near a tourist spot but still within the city, there are still people who may rent your property for a short period of time. This includes businessmen traveling for business or guests to a wedding or reunion.
Seasonality
Now that you know what kind of people will likely rent your property, you have to analyze what months it will likely be fully-booked. You should also make sure that you have a marketing strategy for when there are not enough visitors on the slower months.
For places near the beach, of course, the summer season is the best season for your vacation rental. There are many tourists who visit other cities just to enjoy a day or two at the beach. You can also watch out for summer festivals or other events that usually happen in resorts. With a little marketing and the influx of tourists ready to be tanned, your vacation rental can generate a huge income. Of course, you should also consider spring break. A lot of university and college students are celebrating their time during the break and most of them hit the beaches for a fun and wild party.
Winter is a season where you can see a lot of families going out of town for their Christmas vacations. Sometimes, people from the North will travel South to escape the freezing cold and spend their holidays in comfort. But there are other people who want to make the most out of the winter season and go to mountains or places where there is a lot of snow to do fun activities such as skiing or just spending time with their loved ones in front of the hearth.
Demand And Supply
Research how many people are gonna visit the place, and how many available vacation rentals or hotels nearby. You don't want to invest in a property located in a city where there are a lot of tourists and yet a lot of available places to stay.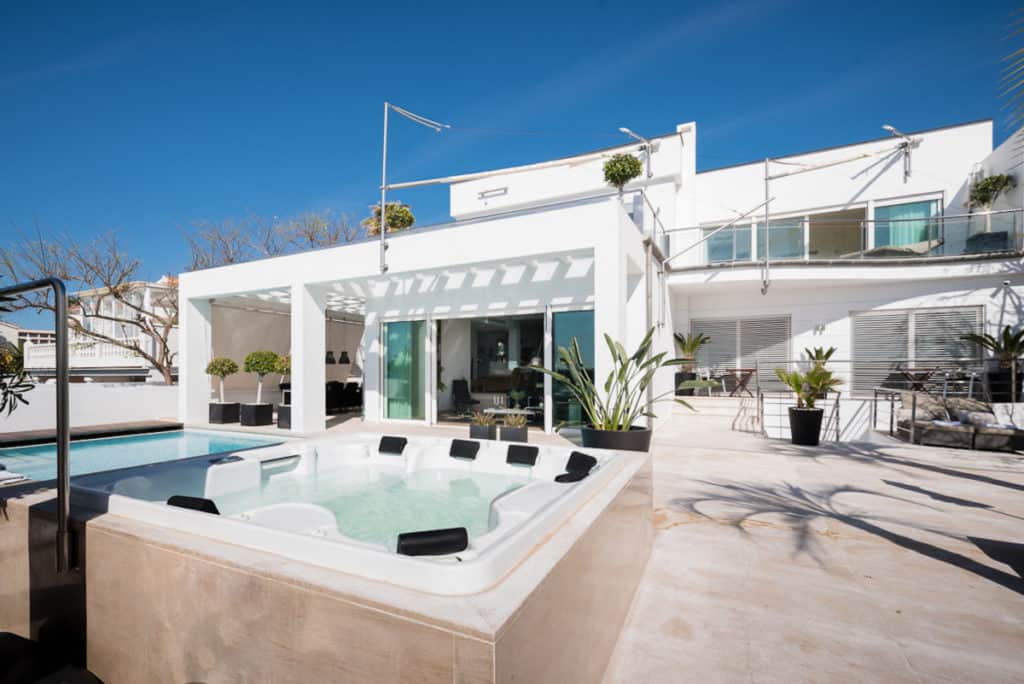 Step 2: Create a real estate business plan
Set realistic goals for your vacation rental and plan around your goals. This is different for every owner as it depends on other factors such as other sources of income, availability, and current budget.
Deadlines
While it may sound easy to set up a vacation rental, there are minor hiccups that can hinder you from being successful. A thorough and good business plan has steps to avoid or address these issues. You should also set achievable deadlines for your business. For example, getting the rental property ready for business requires a lot of time, money, and work. You can't start right away. You also have to schedule fixing the papers for the license of the place.
Budget
The most important thing to put in your business plan is the budget. How much do you have right now that you're willing to spend on the property? How much do you expect to return? For slower months, you have to save enough for the upkeep of the property. This can be done by keeping a portion of your income on days when the place is fully booked.
Personnel
Are you gonna hire an in-house employee to make sure that the place is well-kept or are you gonna outsource from a company? This is a decision you have to make to ensure that there is enough budget to go around for other things. You can also upkeep the property yourself if you want to be hands-on with your business. There are certain pros and cons for both, but in the end, the decision is yours.
Step 3: Legalize your business
Make sure that your business is in a location where you can legally license your real estate business. There are certain places in the world where short term rentals are prohibited.
In Miami, for example, short term rentals below 6 months are prohibited by the law with a fine of $20.000 (USD) for the first offense and up to $100,000 (USD) for the fifth. Other places have restrictions such as in Los Angeles, where it is only legal to rent your home if it is your primary house that you stayed in for 6 months that year. There are other places with similar restrictions against vacation rentals in places like New York and Las Vegas, just to name a few.
There are places, on the other hand, where it is legal to rent your property but they have limitations in how many short term rentals there are in the city. For example, Honolulu in Hawaii only allows 1,715 short term rentals to exist. It differs in every city so you have to make sure that your business is legal or you might face a huge fine.
If your property is in a place where it is legal to rent your real estate for a short term, then you have to get a business license and other requirements from the local government. You should also make sure that you declare your property in your taxes and pay for them according to the laws.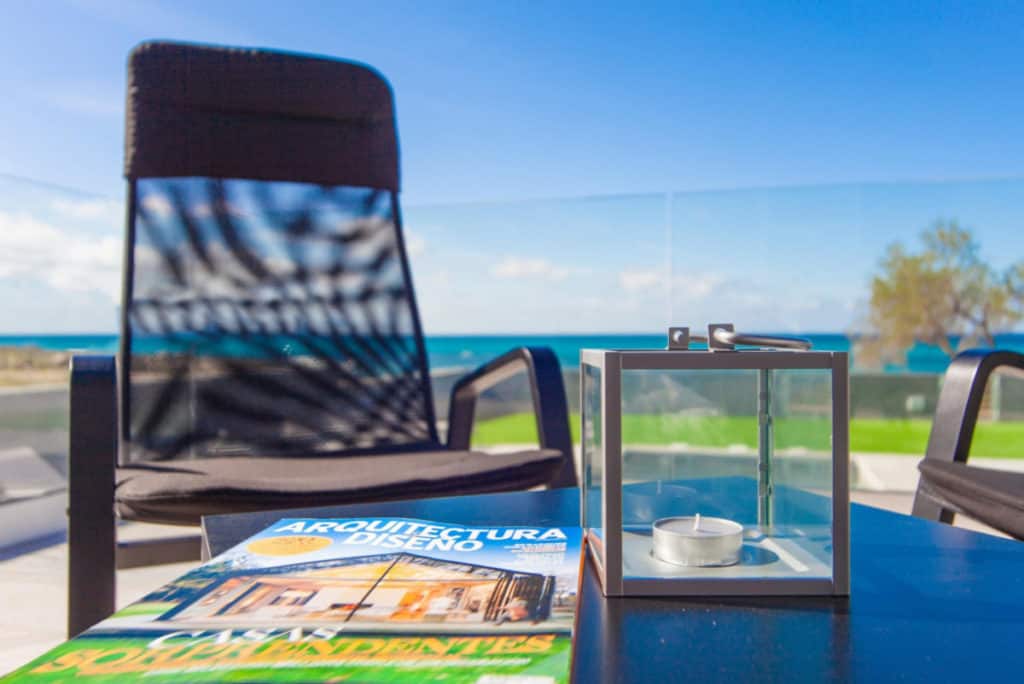 Step 4: Ready your vacation rental for visitors
Now that you're all set, it's time to make sure that your property is lovely enough to attract a lot of people going on vacation. You can inspect the house or have a professional inspector to thoroughly check the property. Any damage or improvements needed should be addressed before you start renting.
Make sure that you buy furniture that is sturdy enough so that you don't have to replace them often. You should also have enough stock of toiletries and clean bedsheets and towels for every guest.
Step 5: Start advertising
You can always post on platforms such as Airbnb but if you want to avoid their fees that can cost you up to 20% of each booking, then you can do the advertising yourself.
It might be a little hard at first since nobody knows about your vacation rental yet but don't worry, there are easy steps in getting your first customers!
Shoot the perfect photo
Make sure that you have enough pictures to give an idea to your potential customers about your place. From the exterior of the house to every room, you should have a photo in every angle ready.
Use a wide-angle camera to make sure that the house will not look smaller than it is. 35mm is one of the best lenses that you can use to shoot photos that will look realistic. However, other homeowners and marketers opt for 24mm or 28mm lenses to make the rooms look wider. Of course, you can use a standard lens for the exterior so that it will not look distorted.
Make sure that the house has enough furniture so that it will not look empty. You should also try opening all the windows to let the light in to create the perfect photo for your advertisements.
Create a website or a Facebook page
Since you want to avoid the extra expenses in platforms such as Airbnb, you should build your own online presence. If you have enough budget or you have other vacation home rentals, you should definitely create a website with all the information a customer needs. However, a Facebook page can suffice especially for smaller homes. You can post testimonials of your past guests to convince potential customers to book you instead of other vacation rentals near you.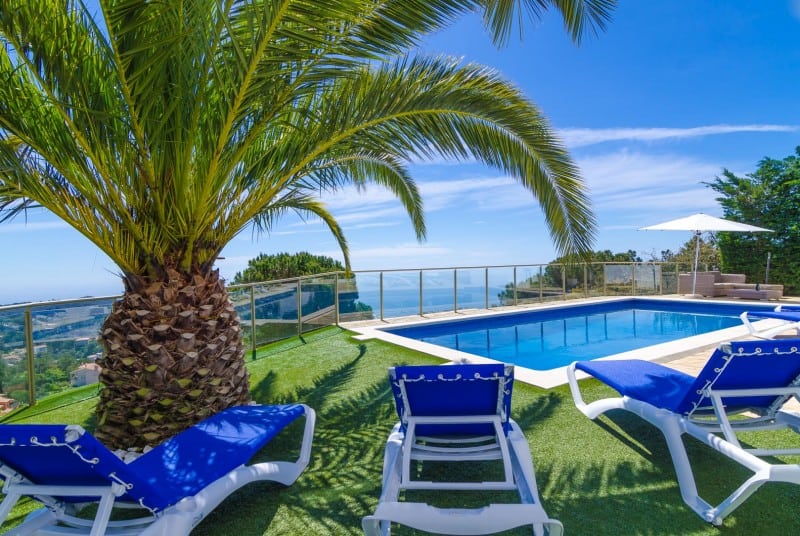 Step 6: Maintain your vacation rental
Damages are inevitable especially if your vacation rental has become so successful that it is always fully booked. Of course, you can run a maintenance check every time a tenant checks out so that you can give them a fine them for any damages.
But sometimes, the damage is caused by natural causes. At the beginning of the spring, it's time to let your gardens bloom again. Rake the remaining leaves of winter and start reseeding your lawn. You should also check the exterior if there is any water damage caused by the snow or other strong weather.
Things you should do annually:
Clean the gutters
Inspect the roof for damages
Check all the walls for crack
Deep-clean windows
Inspect the chimney for any signs of wear
Check smoke alarm and carbon dioxide detectors
Things you should do once or twice a decade:
Repaint the exterior and interior of the house
Give the whole house a bath
Replace damaged parts of the house
If you are too busy to do all of these, you can always hire a company to clean your house. You can also pass the responsibility to your caretaker if you hired one.
Start Your Vacation Rental Now!
If you have followed all the guidelines and steps, you are now on the path to being a successful owner of a vacation rental. After following the guidelines, the only thing you will do is manage, market, and maintain your vacation rental. You can now relax as you see your net worth increase, especially during peak seasons.
Continue marketing and upgrading your home whenever you see fit to maximize your income. You can also start setting up another vacation rental in another city or expand your current property when you have enough budget.
A lot of people say that renting out a vacation home is easy but it's not true. There are a lot of things you have to do just to ensure a steady stream of income. But you have to remember that the first step is always the hardest. With our guidelines, you will be able to generate a passive income from nothing but resetting up a vacation rental!