Have you ever lived near a vacation rental? Maybe an Airbnb? Maybe it just seems vacant a lot. We live next to a place like that, and it got me wondering if vacation rentals are profitable or not. The owner of the place next door says it is. Is his place the norm? I decided to research it for myself and see if I want to invest or not.
Are Vacation Rentals Profitable? They can be profitable. The primary factors involved are location, location, location. Since profitability is based primarily on occupancy level, competition, demand, and rate, the more attractive the location, the higher probability the VR will be profitable.
As a long-time user of short-term rentals for vacations, business trips, and little getaways, when looking at a trip, I don't even look at hotels anymore. Just go straight to the short-term rental sites. You will almost always save money and get a better return on my travel dollar. Since I'm an avid user, I've spoken with many owners, and they all tell me they make money with their vacation rental.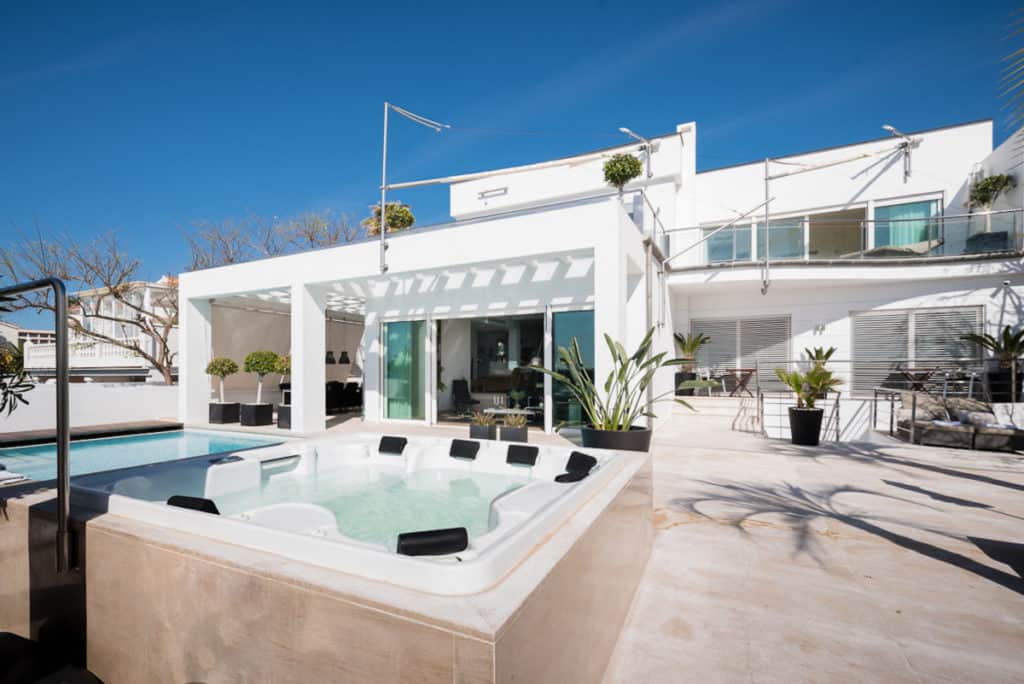 What is a "Vacation Rental?"
A vacation rental is temporary lodging that comes fully furnished, be it an apartment, condo, house, or another form of dwelling that serves as an alternative to a hotel. Basically, rather than rent a hotel room, you can rent a room in a private home, an entire condo, a guesthouse, an entire house… people even rent out yurts and treehouses.
You may be asking yourself what the attraction is. There are a lot of reasons one might prefer a vacation rental over a traditional hotel.
1. Privacy. Regardless of how nice your hotel is, you must access it through the lobby or a common area.
Imagine this. I'm a scuba diver. After diving, I look terrible. Hair is sticking up all over. I'm wind-burned, sun-burned and water-logged. I love it! What I'm not is in the mood to deal with a bunch of strangers giving me the judgmental eye for the sand I'm dragging in with me.
With my vacation rental, that problem is totally negated.
2. Space. Excluding the rental of a private room, and maybe the treehouse, private rentals tend to be much larger and more spacious than a hotel room. I'm assuming you aren't renting the penthouse.
Even a 1-bedroom condo tends to be larger than the average hotel accommodations.
Additionally, unless you have rented a studio, your vacation rental will generally have actual rooms. You know, distinct bedroom (with a door), kitchen, dining and so forth.
Since most users rent an entire condo or entire home, you could be staying in a 2500-square foot home for a nightly rate comparable to a 500-square foot room.
3. Quiet. If you've ever spent the night listening to the guests in the adjacent room having a party or a knock-down drag-out fight, you know what I'm talking about.
No one enjoys spending their vacation time listening to the guests around them (or over them). With an entire home vacation rental, that problem is generally lessened.
Sure, the neighbors may have an argument, but you generally don't have to share a common wall and listen in.
4. Dining. When staying in a hotel, unless you're renting a kitchenette, your meals are generally being obtained in a restaurant of some form. That costs money.
If you're at an all-inclusive resort, the money issue is removed, but your dining options are limited to their choices and their time schedule. Have an early tour? Breakfast doesn't open until 7 a.m. You're out of luck.
With a vacation rental, there is an entire, full-sized kitchen at your disposal. You simply buy what you want and eat when you're hungry. Dishes, glasses, coffeemaker, all right there and at your disposal. Most even offer grills for BBQ and patio or courtyard tables and chairs to enjoy the weather wherever you are.
5. Size. Not to be confused with space. I'm talking about the overall size of the potential property. Say your family and 2 other families are going to the beach together for a week. You can choose to go in together on a super-sized beach-side property.
Great views, excellent access, individual rooms and cost is shared 3-ways. Even if you all got a room in the same hotel, chances are you would not have the same level of access and would collectively pay more.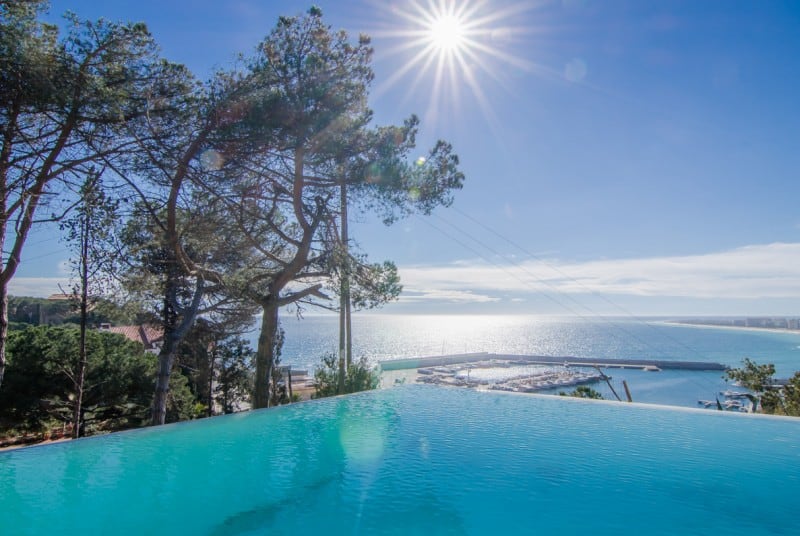 What is the Profit Potential for a Vacation Rental?
According to the Vacation Rental Management Association (VRMA.org) in 2010 only 1 in 10 travelers had used a peer-to-peer vacation rental accommodation.  By 2015, that number was 1 in 4.
In 2020, the vacation rental market was anticipated to have 448.7 million users and it generated $83,984,000m in 2019. The Covid-19 situation in 2020 obviously caused a significant market fall-off, however Statistica.com anticipates an annual growth rate of 21.3% over the next 3 years. That is huge!
So, we have established there is definitely an area of demand for the vacation rental concept. Are you excited about the possibilities yet?
The next thing to consider is what is the profit potential. After all, if you're even going to consider such a step, you need to know that there is a potential payoff, right?
According to InvitedHome.com, there are at different factors that must be considered in determining how much a vacation rental can bring in.
Destination/Seasonality
Clearly if your vacation home or rental is in a prime destination location, it will do better. I don't think anyone would argue that a vacation rental near the ocean or in the mountains is probably going to make more than one in the Midwest.
There's nothing wrong with the Midwest, there are just a lot more people that want to spend their 2-week vacation near the beach or with a mountain view.
Locations near destinations or seasonally attractive areas will do better. Think near ski resorts (seasonality), lakes, oceans/seas, National or State parks, mountains (camping lodges and cabins come to mind).
Let's look at ski resorts. InvitedHome.com noted that their owners in Lake Tahoe, for example, will earn a large part of their annual revenue, up to $100,000 in just the few months encompassing winter. Clearly, Lake Tahoe's vacation rental market is seasonally driven.
In a region less seasonally driven, but with a high level of competition, turnaround time will become key. InvitedHome.com reports that their Florida homes can make up to $125,000 per year
Another focus in this area are locations that are business-heavy, but hotel accommodation light. Places like New York, Los Angeles, and Washington, D.C. come to mind.
With this type of destination, you're looking at the business traveler, rather than the vacationer. Consequently, you would adjust your amenities accordingly.
Events
Another key determination of the income potential is the number of events hosted near the property, particularly in the off-season.
An example…Sedona, AZ. You may have heard of it. It has a very high, year-around vacation rental demand. However, it hosts major events roughly 4 times per year. Those quarterly events are absolute gold mines!
Vacation rentals during that time skyrocket in terms of not only occupancy, but also daily rate. Taking advantage of local events and adjusting your rates accordingly (more on correctly pricing your vacation rental here) can significantly increase your properties overall profits.
Regulatory Considerations
Recently some towns have begun regulating the vacation rental market significantly.
Santa Barbara now designates vacation rentals as "hotels" and requires they meet the same property land use approvals and permits. Clearly this is a profit-busting arrangement. The alternative is forcing vacation rental owners to require 30-day minimum stays to avoid the hotel designation. Without doubt, this reduces their occupancy levels.
Another example is town of South Lake Tahoe, which is enacting and enforcing stricter parking and noise ordinances, with heavy fines for violators. Violations can cost thousands of dollars and 3 violations in a 24-month period can cost you your vacation rental license.
The moral of the story is be sure to check out all regulations and ordinances that may affect your vacation rental before making the commitment.
Taxes
Yup, I had to go there. Taxes are wide-spread and unavoidable. That said, the IRS tax code does have a nice little break built in. It basically says if you rent your property for 14 days or less AND use it personally for 14 days or more per year, you don't have to pay federal taxes on your rental income.
I am not a tax expert. You probably aren't either. My recommendation is to have an accountant discuss the tax ramifications with you prior to either (a) offering your existing vacation home as a vacation rental or (b) purchasing an investment property (link: how to evaluate a vacation rental) to use as a vacation rental.
Competition
Another huge factor in the potential profitability of your vacation rental is the amount of market competition it faces.
As with any good, if demand is high and supply is low, you can charge more. The more you can charge, the higher your potential profitability. This is Economics 101.
What is the competition in your area? Not just the total number of properties VRBO or AirBNB have, but properties like yours. 
If most of the properties are 1-bedroom condos and yours is a 3-bedroom home, that is not direct competition. Each of those has a different and unique niche and will seldom compete for the same visitor dollar.
By knowing your competition, you will also be able to determine what nightly rate you can anticipate. If your competition is charging $179 per night, you probably don't want to ask $250 or even $120.
Amenities
Just like a traditional hotel, the amenities your vacation rental offers will have an impact on both your average nightly rate as well as your overall occupancy levels.
If I can stay in a property that offers a hot tub for the same price as one without, which do you think I'll select?
Or, if I'm going to an ocean community for vacation, am I more likely to consider a place that offers beach towels, bicycles and kayaks for my use or one that does not?
The property itself is simply walls and roof. The amenities are what make it special. This is the area you can truly make yours unique and stand out from the crowd. The right amenities in the right location can increase your nightly rate and still maintain an acceptable occupancy level. This combination will maximize profits.
Location
By location, I do not mean destination. We have already discussed that.
Hypothetically speaking, you own a vacation home in Aspen, CO. This is unquestionably a destination and a seasonality rental.
Now, is it near the ski lift or is it downtown? The location of your property, within Aspen or wherever, will also play a factor in determining your profitability.
Probably goes without saying, but people will pay more to be closer to things they want to see or experience.
Wear and Tear
Another factor in your profitability is the wear and tear your vacation rental will face. This is one of the downsides to using your existing vacation home as a rental.
When you use an investment property, you generally lack the emotional investment that you may have with your second home.
In either even, there will be occasional damage, broken or stolen items, complaints and general wear and tear. You will have to pay for those items. That will affect your bottom line and overall profitability. Expect it.
Personal Use
How often will you personally use the property? Whenever you're using it, no one is paying for it. If you choose to use your vacation rental on the beach for the month of June, you will make less money.
That said, one of the truly wonderful things about a owning a vacation rental is the concept of having other people help defray the costs of the property when you aren't using it.
If you're looking to maximize profitability, you simply stay elsewhere.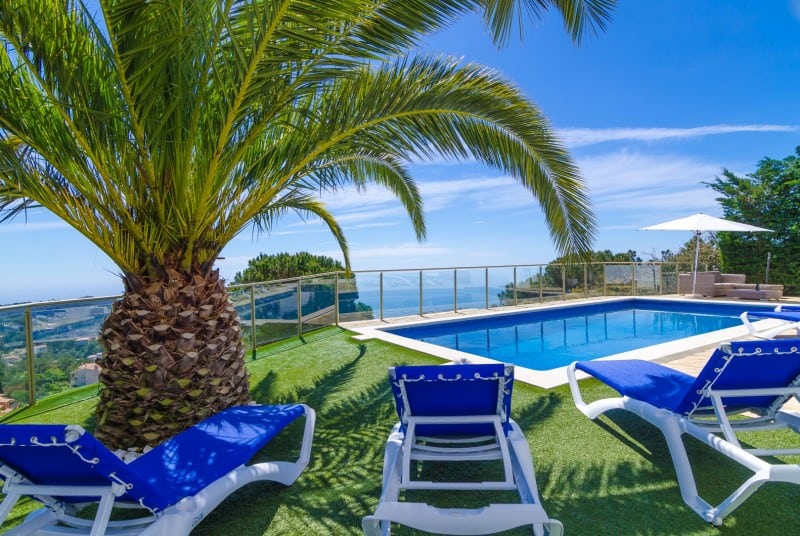 Top 10 Best Locations for Vacation Rentals
We have established that location is paramount in determining the profitability of your vacation rental (to increase your income, have a look here). I think it's only appropriate we look at the top 5 vacation rental locations of 2019, according to Rented.com.  
Their criteria were (1) purchase price; (2) local vacation rental rates; (3) insurance, taxes and maintenance costs; and (4) overall popularity of the tourist destination. Locations were rated on 0 to 100 scale, with 100 being perfect.
1. Pigeon Forge, TN. Scored 98.4/100. Estimated rental income annually of $43,500.
2. Gatlinburg, TN. Scored 93.9/100. Estimated rental income annually of $45,000.
3. Panama City Beach, FL. Scored 90.5/100. Estimated rental income annually of $20,000.
4. Killington, VT. Scored 87.6/100. Estimated rental income annually of $39,000.
5. Palm Coast, FL. Scored 86.9/100. Estimated rental income annually of $33,000.
6. Myrtle Beach, SC. Scored 85.8/100. Estimated rental income annually of $46,000.
7. St. George, UT. Scored 85.4/100. Estimated rental income annually of $69,500.
8. Sevierville, TN. Scored 84.3/100. Estimated rental income annually of $34,000.
9. San Antonio, TX. Scored 82.3/100. Estimated rental income annually of $24,000.
10. Seaside, OR. Scored 80.6/100. Estimated rental income annually of $53,000.
Final Thoughts
Whether you already own a vacation home and are considering offsetting some costs with vacation renting or if you're considering purchasing an investment property (or 2), vacation rentals can, in fact, be a profitable undertaking.
In order to maximize your profits, this should be a long-term investment, however.  The passive income is not the only consideration.
You also have the appreciation of the property itself. It used to be said real estate never loses value. We all know that is not the case. However, real estate does hold its value much better than almost any other investment you could consider.
If you are more of a hands-on type of person, you can manage the entire vacation rental yourself, saving property management costs and increasing your profits.  If that isn't your style, hire a property management company to take the burden off your shoulders. You'll make less money, but you'll also have less stress to contend with.
Absolutely list your property on 1 or more of the vacation rental platforms available. AirBNB, VRBO, and HomeAway are just a few of the more popular platforms to choose from.
These platforms do take a commission of your sales.  They also market your property to potentially millions of possible customers.  In 2019, AirBNB had 33.9 million users in the United States. That's a lot of marketing you don't have to do. But first check out if you really need these websites here.
Do your due diligence, not only with a marketing platform, but with the property itself, the regulations and ordinances of your location. Speak with an accountant regarding tax concerns and with an attorney for ways to reduce your liability risk.
Be smart. All investments have risk. It is up to you to reduce the risk of your investment to an acceptable level.  That starts by doing your research and asking the experts.