Renting a vacation home is a growing trend around the world. Many people that travel tend to prefer the accommodations a rental home provides compared to a hotel. According to the site i-Property Management, there are nearly 297.17 million vacation home users worldwide.
Are vacation management companies worth it? Vacation management companies are a great option if you have multiple properties, do not have time to devote to the rental, or you live out of state. A management company will step in and take care of the rental process as well as maintenance and upkeep of your property, so you don't have to worry about it.
The decision to hire a property manager cannot be taken lightly and involves a great deal of thought, planning, and trust.  In this article, you will learn how a vacation management company works, fees that may be associated with hiring such a company, and how to choose the best vacation management company for your needs.
What is a Vacation Management Company?
When trying to decide if a vacation management company is worth the cost, you first need to understand what a vacation management company does and how they can be of benefit to you. A vacation management company is responsible for promoting and overseeing your personal rental property. The company is also responsible for maintaining the property as well.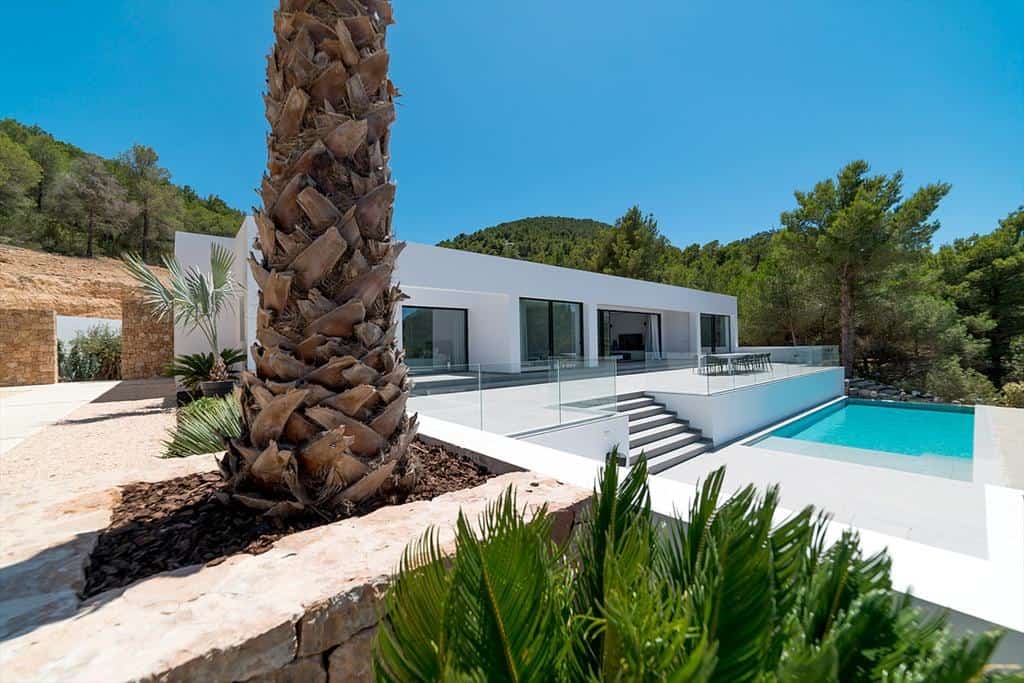 How do I Know if I Need a Management Company?
Perhaps you are new to the vacation rental game and are not quite sure if you need to use a management company. Before deciding if a management company is right for your situation, you need to have a strong understanding of your capabilities when it comes to maintaining, advertising, and renting out a vacation home.
You can begin by asking yourself a few simple questions:
How many properties do you have?
How much money are you willing (and able) to spend?
How much time can you devote to the properties?
How close do you live to the property or properties you are renting?
How many properties do you have? If you are just starting in the vacation rental business, you may only have one home to worry about. If this is the case, your income is likely not going to be significant, and you may lose money by hiring a management company because they will take a percentage of the rental fee to cover their expenses.
However, if you own multiple properties, your revenue won't be as affected by hiring a management company. It could potentially make you more money since your properties will be well-managed and maintained regularly.
How much money are you willing (and able) to spend? This is a significant factor in the decision you make.  If you want to receive the total income from the rental property, you may not be willing to spend the amount requested by the rental company for offering its services. 
The costs associated with using the services of a vacation management company vary. If you are looking at this property as an income generator and would prefer to keep most of the overhead, you may not be willing to give a company 20-40% of the rental fee. (Source: Million Acres)
You must determine if the convenience of having someone to help manage your properties (and the reduction of your stress levels) is worth the percentage the company charges.
How much time can you devote to the properties? This question is an especially important one. Owning and maintaining a vacation rental property takes time. You must remember that you will need to do work around the home as well as maintain the home itself, not to mention making it inviting to the guests you will be receiving. If you happen to have inconsiderate guests, you may need to make repairs between rentals. All these things take time that you may or may not have.
Some of the time requirements that come along with managing your vacation property include:
Marketing the property
Speaking with potential guests about the property
Helping guests while they are on the property (24/7)
Managing maintenance and cleaning services
(Source: Bigger Pockets)
How close do you live to the property or properties you are renting? If you do not live close to the property you are planning to rent out, it may not be easy for you to maintain the home. If you live close by, it will be much easier to maintain the property.
What Do I Look for in a Vacation Management Company?
When you begin to search for a reputable vacation management company, you will find there are many to choose from.  There are nearly 115,000 vacation management companies worldwide. (Source: VRM-Insider) Knowing the number is so significant, you need to be prepared to choose the company that is best suited for you and your needs.  
Here are some things to consider when choosing an appropriate company to work with:
| | |
| --- | --- |
| Things to Consider | What Does It Mean? |
| What homes does the company currently manage? | What do they look like?Are they well maintained inside and outside?How are they advertised? Are they easy to search for and find?Where are the homes located?Do the homes match yours? |
| Where is the company located? | Is the company located locally or nationally?Typically, a local company is going to be much more familiar with rental trends and needs in the area. (Source: Invited Home)  |
| What are the company's fees? | This will likely be referred to as a fee structure.  All management companies will request a percentage of the rental fee to cover their costs; however, there are sometimes extra fees that can be incurred. The last thing you want is to find yourself or guests surprised with an extra charge during the stay. The average percentage requested by a company to list and manage a property is between 25-30% of the rental fee. (Source: Lodgify) |
| How does the company find its guests? | With most bookings being made online, you need to have a firm understanding of how the company chooses the guests that will be staying at your property.If you have specifications, such as the number of occupants or preference toward families, you need to make this clear to the management company, and it needs to be willing to comply. |
| How will the company welcome the guests? | Property management is a multi-faceted task, especially when you look at the rental property market. Find out what the guests will be greeted with. Will there be fresh flowers, complimentary snacks, etc.? These small things go a long way in the rental industry. If the welcome procedure is your typical hotel experience, make sure it is appropriate, and you are okay with it. Will the guests feel at home upon arrival? |
| How is cleaning handled? | Some companies deep clean a property 1-2 times a year. Will there be housekeeping available while guests are staying?Will the guest have any cleaning responsibilities? Which cleaning items will be provided for the guests if needed? |
| What is the price based on? | When looking at additional fees, find out how the company decides its final price and compare it to similar properties. Understand each part of the pricing structure, so there are no surprises.  |
| What does the contract entail? | Does the contract set the length of time you have to be with the company?Is there a way that the contract can be broken without penalty? Be thoroughly familiar with the contractual agreement that you sign. You want to make sure you are not tied into a lousy business deal if you notice things starting to go badly. Being able to get out of the deal may be critical. |
These are just some of the things you will want to find out about before committing to a vacation management company.  While this list is not exhaustive, you will likely get a feel for the type of company you are potentially working with rather quickly.  
You should also ask for references from other clients the company has worked with, so you can get an accurate picture of the company and its dealings. If the company is hesitant to provide references or it is unable to answer questions adequately, it may be wise to look elsewhere.
How Does Looking at Current Properties Managed Help Me?
Taking time to look at the currently managed properties by a company can give you a bird's eye view of what prospective renters will see. You can navigate the company's website and even call customer service with inquiries to see how it handles everything.
Not only will you be able to see the amount of care that is taken to maintain the property and develop relationships with potential renters, but you will be able to see if the company is a good fit for your expectations as a property owner.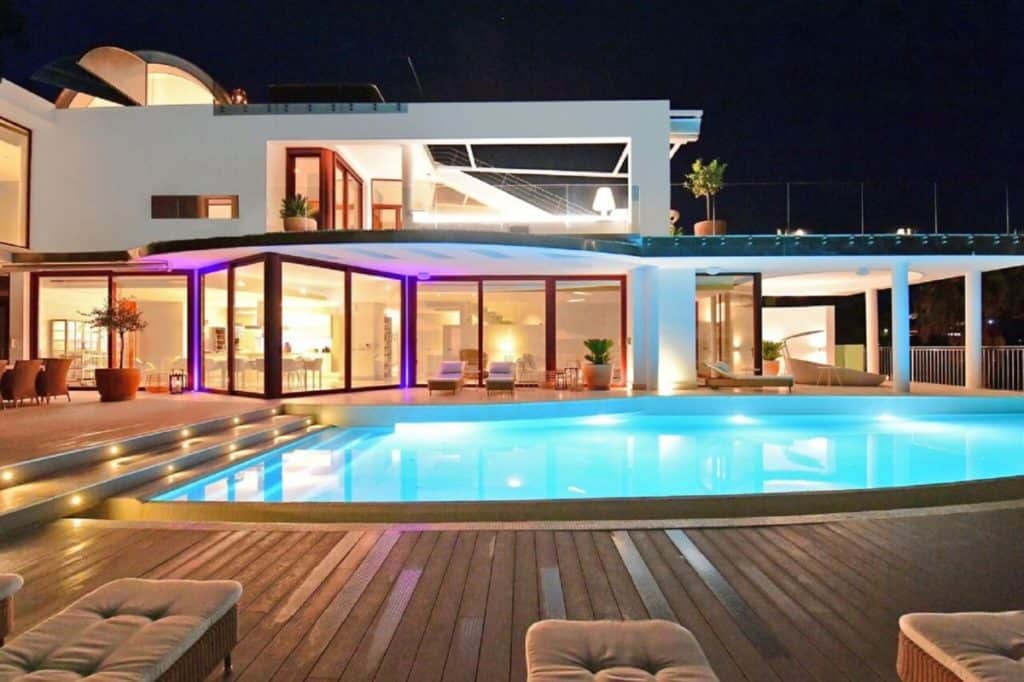 What do Most Vacation Management Companies Handle?
Now that you have seen a list of things you need to consider, you may be wondering what these companies typically handle. The first thing you need to remember is that the company works for you, so it should be able to accommodate most, if not all, your requests regarding your property.
Here are some of the things you can expect from most vacation management companies:
Booking: The company is responsible for making sure the guests are correctly booked into your vacation home.  While this seems standard, there may be additional fees for this service.  You will also want to request a detailed explanation of what the booking process looks like from start to finish. Will there be face to face contact with the guests when they arrive?  Will the booking agent be responsible for checking on the guests as a courtesy? 
Cleaning: This is one thing you can count on being done by the management company, but you will want to have a firm understanding of what the company's cleaning entails and what its expectations are versus your expectations. (Remember there are two types of cleaning – general and deep).
Maintenance: All homes need maintenance from time to time. This is especially true with a rental property that will have many people going through it.  If something happens while guests are there or after they leave, how it is handled could be quite different for each company, but general maintenance should always be provided. 
Amenity Services: When you are looking at an individual vacation home, the amenities could include hot tubs, pools, or saunas.  Most companies will take on the job of maintaining these items (usually for an additional fee); however, some companies will require that an outside person be hired to perform these tasks. 
Security: Most property management companies will have a plan in place for security, whether that be a private security company or the local police station. 
There are a wide variety of things a vacation management company is responsible for. While this can be fantastic, it can also lead to many questions as far as the depth of commitment to each area, as well as additional fees that may be associated with extra tasks. The best thing you can do is get a detailed list of exactly what is include in your contract, so there are no gray areas. If there is something that you are passionate about having in the contract, you will likely be able to add it in.
Potential Problems with Vacation Management Companies
You may think a vacation management company sounds like a dream come true, but some things could be problematic if you blindly begin working with a company.
Limited Control
You are relinquishing some of your control over your rental properties when you choose to hire a management company. This is critical to think about because, although you own the property and know what you want to happen with it, you are ultimately handing that control over to someone else.
If there is any variation in the company's process from yours, you may be in for significant and potentially costly surprise either in terms of the quality of guests or the timeliness and quality of repairs. (Source: Rented)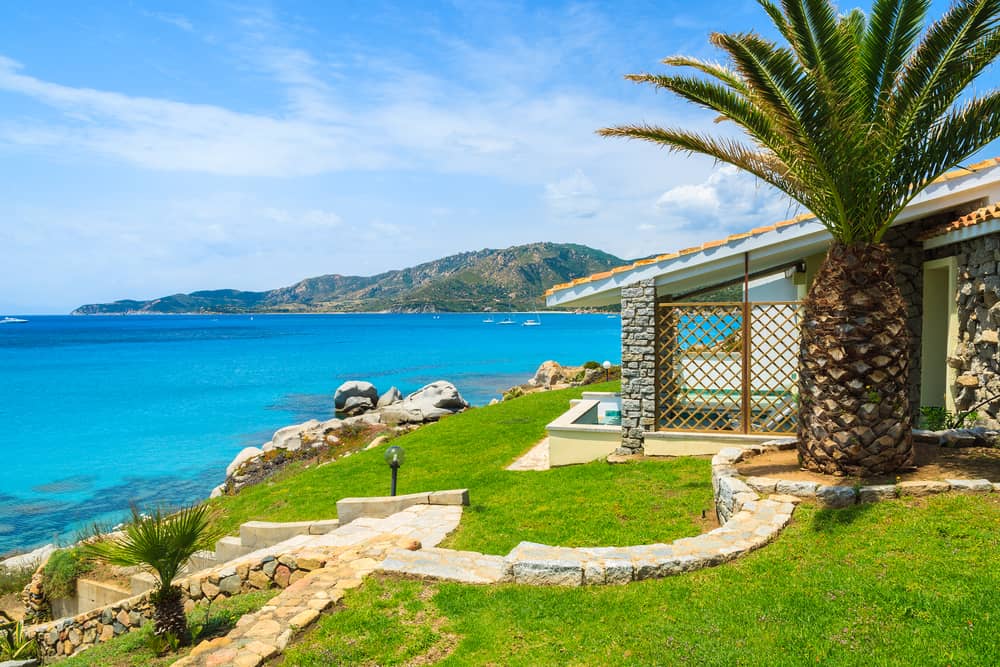 Cost
The cost may be one of the most problematic situations to arise when working with a vacation management company. The company is responsible for many aspects of keeping the property up and running. However, you must remember those things do not come without a cost. If you are not clear about expectations and the amount you are willing to spend, added costs could begin to pile up.
All-inclusive management: Several companies will provide you with an upfront all-inclusive management fee that includes everything discussed above and possibly more. If you live in a snowy location, it may include snow removal.
A la Carte: Some companies also use an a la carte method where you pick and choose what you want them to do, meaning not everything is included for one set fee.
If you have the option, it would likely be best to go with an all-inclusive fee option, so you don't have any surprises. However, if this isn't an option, you would be best served to find out the exact cost for every single thing the management company is responsible for. It would be advantageous to get a written copy of this so you can track where your expenditures are coming from.
Flexibility
You should have a firm understanding of how a company will handle issues with your property, such as:
Double booking
Guest evacuations
Weather or natural disaster emergencies
Emergency repairs
Because the company employees are operating according to a specific set of guidelines set forth by the company, the amount of flexibility it can have when dealing with situations like those above may be inflexible, which can cause a bad experience for the guests.
Guest Charges
While this should not be a problem if you are explicitly clear with the management company, there is a chance that your guests could be charged for an extra service that they think is included in the fee. For example, if you have a contract that states linens are only replaced twice a week, but the guests request replacement three times a week during their visit, they may face a charge at check-out.
If you believe that additional charges should not be the responsibility of the guest, you may need to work out a plan of action with the management company to avoid confusion and to ensure it is very upfront with guests before they begin their stay.
Final Thoughts
Hiring a vacation management company may be the best thing that you ever do as a property owner, but it is a huge commitment that should not be made blindly.  Vacation properties are a hot commodity, and there will always be a need for them. However, you want to retain the value of your property while making it a steady source of income. Choosing a vacation rental management company can help with this.