You have an amazing rental but you're not getting the bookings you want. And despite your efforts, it seems not to be getting any better.
So, how can I increase my vacation rental booking? Well, you can make some minor tweaks such that when someone looks at your property, they don't head to the other. Here are a few things you can do to increase the bookings quickly.
Get inside your visitors' mind
There are many reasons why people come to your website without making any bookings. For instance, the process can be complex or you may have unclear information on your website.
Your website should be mobile responsive
Did you know that most travelers make their last-minute bookings via mobile devices? So, if your website isn't mobile-optimized, you could be losing out on potential clients. You should check whether your website is responsive by trying to drag the corners and see how the content adapts.
Work on the about us page of the booking website
The `about us' section should highlight your name, logo, tagline, and who you are.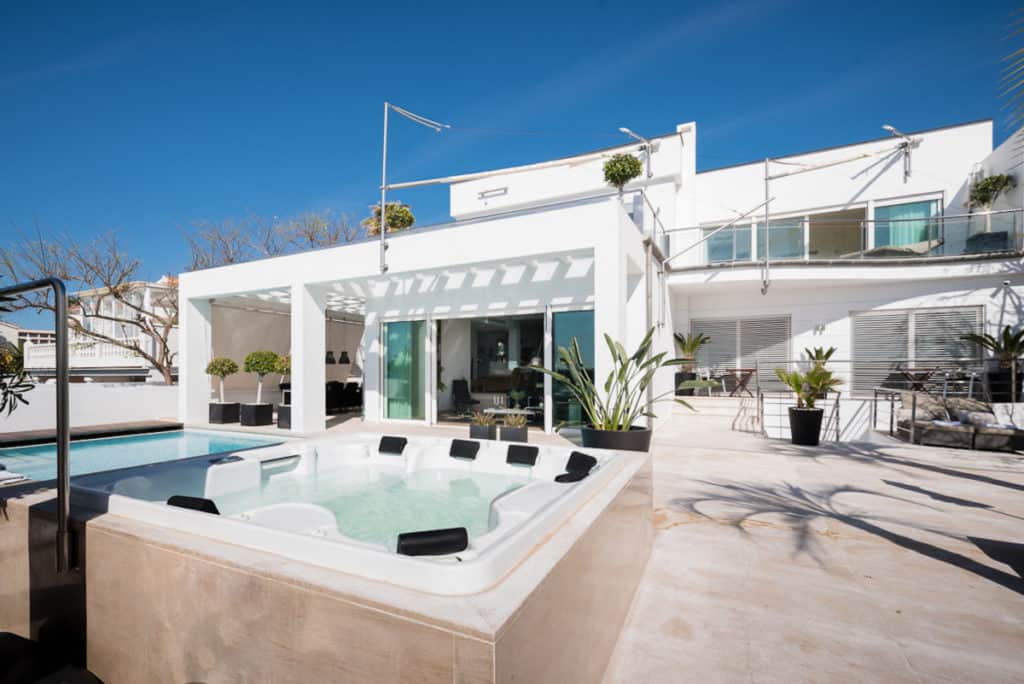 Encourage more testimonials and bookings
Many vacation rentals fall short of their bookings when they don't get enough reviews. As you maintain your vacation rentals website, you should use the right strategies to attract new visitors. In a recent study, 83% of travelers look at reviews before they make their decision. More specifically, about 80% read 8-12 testimonials before they make their booking.
If you want to capture the attention of travelers, you should showcase all the reviews and ensure they are up-to-date. If your website is not credible, you'll have a rough time securing the bookings. Once travelers confide into your business, they will feel at ease making their reservations.
Reviews also help to evaluate your rental performance. Whether they are positive or negative, they will highlight what works and what doesn't work. If a traveler complains about a certain trait, you should make the necessary adjustments.
So, how can you make the most out of your vacation rental reviews? If you want your vacation rentals to stack up above the competition, you should have someone who speaks well about your business. And because reputation management is a full-time gig, you should always be aware of what your visitors are talking about. Think about it- a guest who wants to book your vacation rental may be turned off by a review that was posted three years ago.
Positive reviews convince buyers to choose your services rather than what your competitors offer. You can pin positive reviews on your homepage or highlight them in the newsletter. Needless to say, you can post them on your social media platforms too.
When visitors give a negative review, you should be polite and address their needs appropriately. This also means that you can turn a negative review into a positive experience. You can also send the guest an email and assure them that you're doing the best to improve your rental. Let them know that you're always ready to listen to their concerns. Finally, when a visitor sends an email, you should respond immediately. Always remember to give them a simple `thank you'.
Read more on how to encourage guests to leave reviews here!
Take professional photographs
The images that you showcase on your property will reflect the services that you offer – they could make or break the booking opportunities. While hiring a photographer may look expensive, an increase in bookings will help to cover the expenses.
People are visual creatures, so you should never skimp the effort on your photos. Great photos ensure the visitors don't get overwhelmed by what they see on the website. The photos should capture what is important in your property. More specifically, they should highlight the stunning location, bedrooms, how pet-friendly the area is, etc.
When taking photos, the angles matter a lot. Because guests want to envisage where you stay, you should showcase everything in your rental. Also, if you want the photos to look professional, you should use the lighting to your advantage. You should simply open the curtain and take the photos during the day.
During the holidays, you should take photos of the charming décor with heaps of blankets. Don't forget to edit them to adjust the brightness, shadows, and increase the highlights. You may want to avoid going overboard.
When posting the photos, you should highlight why your property is unique. Maybe your vacation rental is located in the heart of the downtown area or you have a great pouch.
Read more on how to take perfect pictures of your vacation rental here!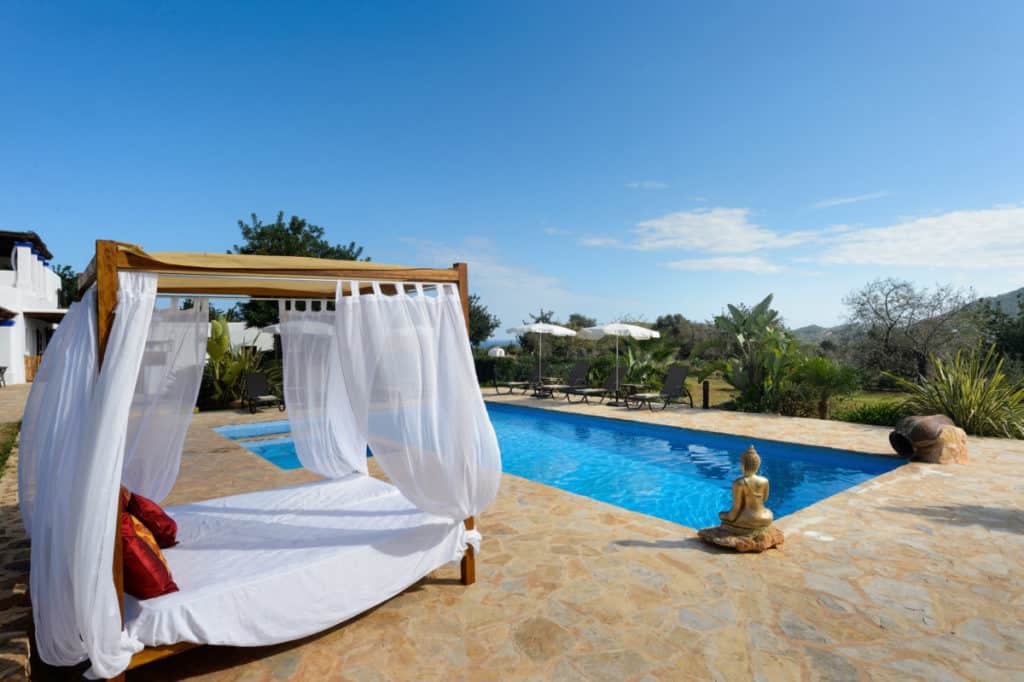 Be accurate in your description
Captivating headlines will not only pique guest curiosity but also influences the booking decision of visitors. To ensure the writing pack a punch, you should focus on the unique selling proposition. You should highlight important details like the number of beds/baths, the number of parking spots, Wi-Fi, etc.
Do your competitors have modern kitchens as you do? Do you offer flat-screen television in every room? The idea is to give people a unique reason to book you.
When writing a description, you should keep the audience in mind. As you show the key features, you should get into their minds. Do you have games that keep the little one's mind engaged? If you're targeting honeymooners or couples, you may want to describe the cozy nights around the fireplace. Still, you can describe that little intimate restaurant.
The description you use should cater to the needs and wants of the core demographic. If you want to inspire bookings, you should create a rich image in the minds of customers. Don't overdo the descriptions – you should only engage your audience to create a compelling look.
How about being honest about your services? By all means, you should make the property sound desirable. Keep in mind that some sugar-coated descriptions can ruin your reputation. While that `heart-stopping panoramic view' may bring in more bookings, the last thing you should do is to make the victors feel misled.
Your description of your vacation rentals should capture the right tone. While it's okay to write in a formal tone to sound professional, you should also be friendly. If you want to develop a rapport with the travelers, you may want to use a more conversational tone. Remember, you're selling the experience, not the property. Think about how you can sell the attractions face-to-face. It's worth mentioning that when writing the descriptions, you should use a tone that resonates.
Read more on how to write a perfect description for your vacation rental here!
Special offer in your bookings
Offering discounts during the low season is a good idea. This will improve business reputation and may result in more bookings. By taking into consideration the quality of property and location, you can use dynamic pricing.
If you want to get more bookings, you should ensure the rates for your property are better represented. You can even use the word `discount'. When you offer discounts, the customers feel that they get a special price. During a difficult-to-book season, a discount could make the visitors come again.
Use blogs to drive traffic
Owning a vacation property is all about building relationships- you want to create memories during their vacation. A blog will help you show expertise and build authority. You're not just like any other vacation rental. A blog should be a top resource for your vacation guests.
For instance, you can use a blog to give travel tips and any other information the renters may need for a great vacation. There's a lot to write about the location of your property. How can travelers get to theme parks? What are the coolest hiking trails in the area? Where are the best places to go with your kids? A blog that provides in-depth information will help you become the voice of authority.
A blog will allow potential guests to give their views. This is also a chance to make other people see your website. Of course, you can share the blogs on your social media accounts like Facebook.
While you can answer the concerns for your guest via email, a blog will provide more in-depth information. Think about the common questions guests look for. What happens when it rains in the area? What is the distance to the nearest store?
When you update your blogs regularly, that is a sign that you care about them. You can tailor it around winter activities. Where can the visitors go for ice skating? You can also mention the things they can do at night. If you produce high-quality content, you will show your guests that you're committed to the business. When you blog more, you increase the chances of generating more bookings.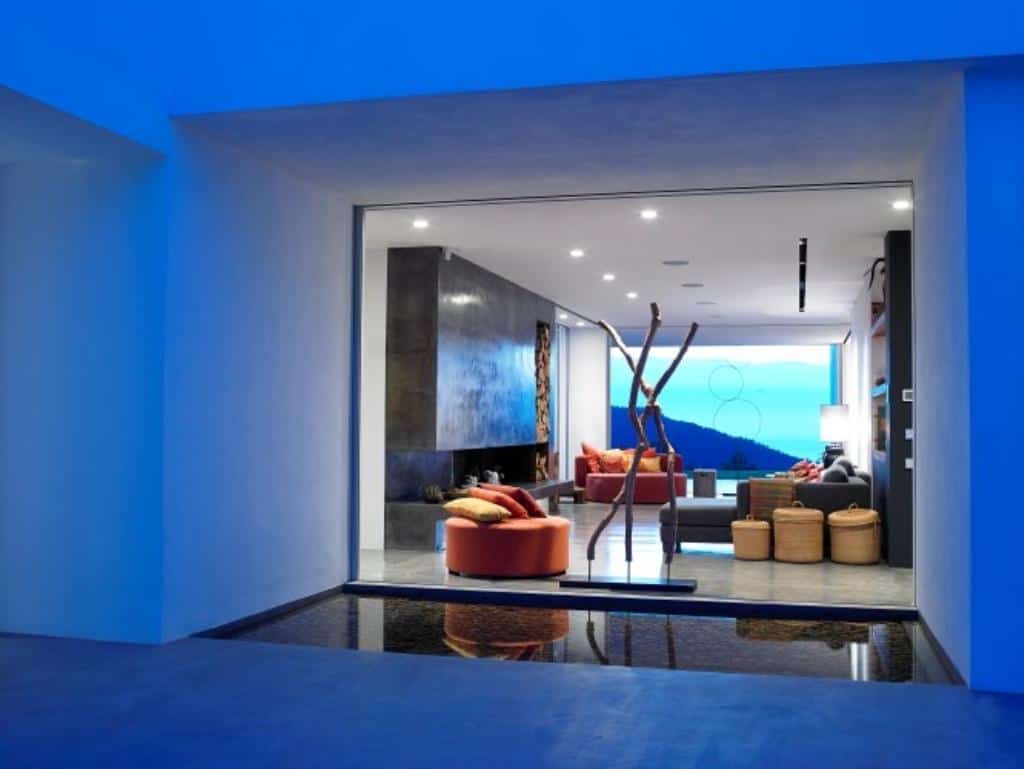 Provide instant bookings
If you provide a platform for instant bookings, you'll be surprised. However, many property owners are not sure whether they are doing it right. In a nutshell, an instant booking doesn't require some kind of approval before the actual booking.
Guests just choose a travel date, agree to the house rules, and then make a payment. Modern travelers want something instantaneous. They want to book their flights with a simple press of a button, so booking for accommodation shouldn't be anything different.
What makes instant booking unique is the fact that travelers don't have to wait around for you to accept them.
Offer more amenities
Whether you're looking to increase the price of your property or potentially raise the bookings, vacation amenities are an absolute must. So, what amenities can make potential clients book your vacation rental instead of the competition?
What is it that your travelers are looking for? The newest trend in vacation rentals is offering entertainment devices. If your travelers love music, a smart TV is a definite plus. Be sure to equip it with Netflix if your guests want to enjoy movies all night long. You could also have a sound system that allows guests to choose their favorite music.
Small things like kitchen luxuries could make a difference. You can include extras like beautiful sharp knives, a nutria-bullet juicer, or even a kitchen robot. If your guests want to get around, you can provide bicycles.
Outdoor space
During the summer season, some guests may like something to swing with. A hammock or rocking chair could make a big difference. If your vacation rental doesn't have all the amenities, you could find out that the vacancies exceed the bookings.
Most travelers will look for a place they can chill with their friends, so fabulous outdoor space is a must. And to ensure the visitors enjoy those cold nights, you can build a fire pit. Most kids will love to candle up next to the fire.
Bedrooms
While you may not be able to change the number of bookings in your vacation rental, you can increase the number of guests who can comfortably fit into your property. As a bonus point, you can provide a master en suite for travelers who like privacy. Your goal is to create a sleeping arrangement that can make guests comfortable during their stay.
Provide Saunas, Spas, and Hot tubs
Vacation is all about unwinding and relaxing. You should think about those things you want to offer during your stay. Most vacation rental houses will provide spas to make their property stand out.
Walkable attractions
You can't change where your vacation rental is located but you can recommend the nearby attractions. This could be hiking trails, playgrounds, parks, restaurants, shopping areas, etc.
Pet friendly
Nowadays, people are choosing to travel with their pets. This can be a plus if your vacation home allows for this. You should ensure that your yard is well fenced and provide directions to the nearby parks.
Make the experience memorable
When you give your guests a memorable experience, you expect repeat bookings and great guest reviews. You should offer local suggestions, print clear rental instructions, and even leave a small welcome gift.
Don't shrug off interior design
Your vacation rentals may give a nice view but if there're no accents around it, you should not expect more bookings. To enhance the appeal of your room, you can place a bold bookcase at the corner, a unique lamp on the coffee table, or even image an elegant chaise lounge. The interior design is all about finding the right balance. Don't add too many personal effects that can put visitors off.
Wrapping it up
As a vacation rental property owner, your ultimate goal is to have no vacancy. If you follow the above tips, you'll minimize vacancies and increase profits. Take a step back and think about your financial goals. It's time you gain more exposure for your property and reap the rewards.