There is no denying the power of social media. It has been estimated that as of 2019, 2.95 billion people globally have been hooked to social media platforms. The penetration is supposed to increase manifold in the coming years. The statistics presented in January 2020 shows that the worldwide penetration of social media stands at 49%. If you are planning to promote your vacation rental offerings to a large customer base, then social media should be your next stop.
You have amazing vacation offerings to provide to your customers in picturesque locales. Beautiful destinations are a hit on social media where the customers scroll through the pictures and express their desire to visit that place. You can tap into this sentiment and make social media a portent tool to show your value proposition to the world. This article will guide you on how to promote vacation rental on social media.
You will find a detailed discussion in this article on the following topics:
How to craft an effective social media approach for your vacation rental business?
How best to implement social media strategies for your vacation rental business?
Which social media platforms will be most effective to convey your value proposition?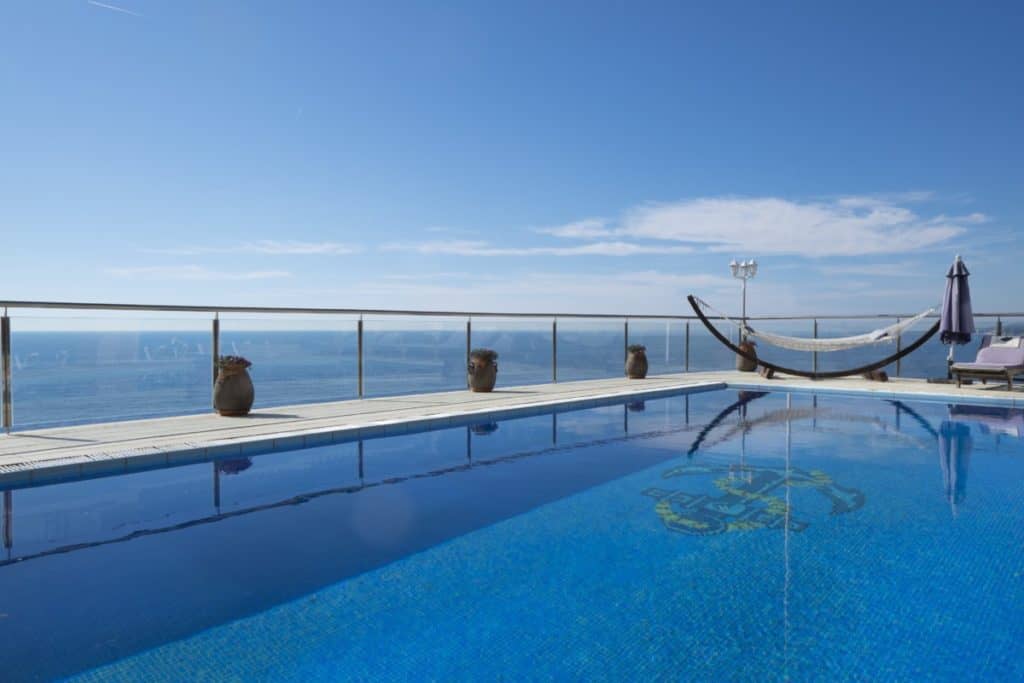 How To Craft An Effective Social Media Approach For Your Vacation Rental Business?
You need to maintain a very strategic approach while creating your social media plan. The virtual platforms invite a huge number of viewers. So you need to make sure that whatever you put out there should be accurate, effective, and methodical.
Here are some of the effective social media strategies you can implement:
Create a separate profile and account for your business
The first thing you need to do is create a separate profile or a social media account for your business. It looks professional and shows to the world that you are in a serious business mode. It also shows that you have a host of value propositions to offer and hence you need a separate account. Your personal account will have stories that are irrelevant to your vacation rental business. Your followers or potential customers will not appreciate getting updates about your private life amidst vacation pictures.
Hence, you must create a separate business page and promote it. This way you can directly connect with your target audience who can follow your page and ask their queries.
Create a Social Media Calendar
You need to have a proper plan in place about when to post what. You simply cannot post anything and everything during any time of the day. Each social media platform has its own algorithm to search for effective posts based on good content and its relevancy. The algorithm helps in giving reach to that post.
You should create a social media calendar for your vacation rental business that is tailor-made according to the various platforms. 
Here is an example of a social media calendar that you can create. You can also get an idea about how to make the posts more effective.
Ideally, a business account should put up 1 post per day on Facebook for maximum engagement.
Put up a beautiful high-resolution image of your property or place.
Provide some useful information about your business.
Provide a call-to-action button.
Provide a link where your customers can know more about your vacation rental business.
Instagram is a picture-friendly platform. It is advisable to put up a minimum of 2 to 3 posts per day to get maximum reach as pictures are sharable. (How to make perfect vacation rental pictures)
Use relevant hashtags with your posts like #travelgram, #vacation, #travel, #wanderlust, #vacationrental, to name a few.
Location-based hashtags can improve traffic. What hashtags to use for your vacation rental.
The pictures should be of high quality and high resolution.
Reduce the text on the image. 
Many other effective platforms will be discussed in detail in the upcoming segments.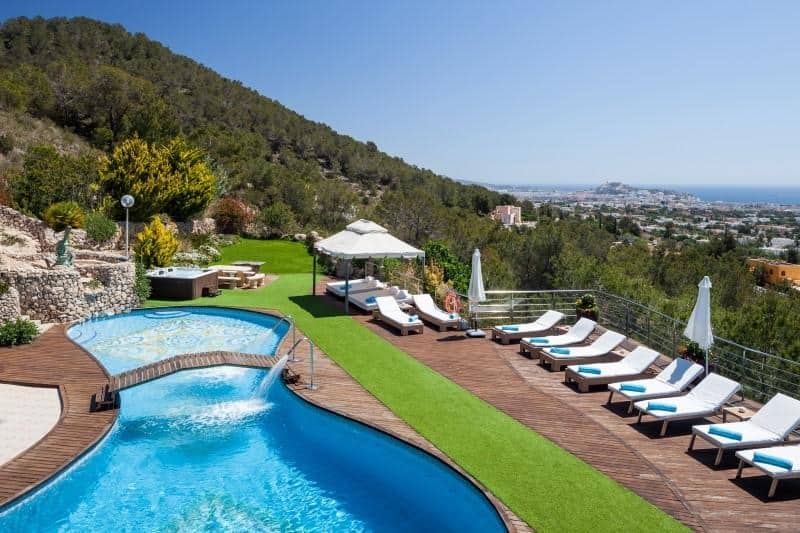 Having a set of goals in mind makes the social media campaign for your business more effective. You need to be realistic and set measurable goals for your vacation rental business. Measuring the goals regularly will help you understand whether your vacation rental business is generating interest on social media.
Here are a certain set of measurable goals that you can fulfill while operating your social media platforms:
Increase your page followers by 100 within a month
Have over 60 likes per post
Increase the engagement on Facebook by 100 within a month
Aim for 150 views for your Instagram Story
Create 2 Group Boards related to your vacation rental on Pinterest
Write 1 blog related to various vacation places per month
You can create your goals based on your business needs and feasibility.
Post more about the experience rather than your vacation rental business
Traveling is a beautiful experience where people get to take a break and experience a new culture. Your customers should feel the energetic vibe of mesmerizing travel destinations through your posts. Try to sell the experience rather than your property. Apart from the amazing selling points of your property, try to convey to your audience how you can enhance their stay. The spacious balcony in your property will give them an imposing view of the mountains. The long glass-paneled windows will make you feel closer to the waves on the beach.
This way you can make your customers feel the experience of staying in that destination. You can also add valuable information about the locality. This way the customers will refer to your post as a guide which will increase the traffic to your business account. This constant reinforcement in the minds of your customers will increase your brand recall. So next time they travel to any destination, your property will be the first on their mind to enhance their stay.
More about how to write the perfect description for your vacation rental property.
Try to Show more About the Place Rather than Your Property in the Posts
People wouldn't exactly come searching for your property. They will tend to search more about their favorite destination and what it has to offer. Your post can have more about the place rather than your property. Maybe a balcony view overlooking the vast expanse of white sandy beach can trigger wow factors about your property. A patio opening to the picturesque view of the valley would make the customers flock to your property just to get the view.
People pay for the experience and thrill when they travel to a place. Promoting your property by showing how it can give them the best of that place, will make them more interested.
You can write about the famous features or landmarks of different places in your posts. This will make your customers refer to it again and again to know more about the location.
Be Natural in your Posts while Projecting your Business
Pushing your vacation rental business by barraging the value propositions on your viewers is not a good move. Nobody responds to a post well if it is purely about business or what rates are you offering. Infuse natural elements into your posts. Maybe a beautiful picture of a busy street, a crazy selfie in a good location, a warm picture of a good eatery, will help in attracting more audiences. It will catch the eye of your customers who will yearn to create such moments of their own.
Content and pictures are driven by their ability to tell a story. Let your pictures say a lot of stories and encourage potential customers to create their own.
How Best To Implement Social Media Strategies For Your Vacation Rental Business?
Try to ask open-ended questions in your posts
You can post a series of pictures of various locations where you have your properties and ask the viewers to choose the best one. Maybe you can also ask your viewers about their favorite aspect of a particular location. You should try to interact with your viewers and encourage responses from their side. Any sort of fun question encourages people to participate in social media posts.
Encourage your customers to leave feedback on your social media page
Word to mouth feedback plays a very important role in convincing potential customers about your valuable services. You should encourage your customers to leave a review on your Facebook page or other social media pages. This will help in reassuring your viewers about your properties and services. Once they go through positive feedback, they will want to find out more about your value offerings. This will drive them towards your social media pages and posts.
Request your customers to tag your company name in their social media posts
People tend to be on a picture posting spree on social media when they travel to new destinations. You can request your customers to tag your company in their posts so that you can get a wider reach. If your services and properties are good, your customers would happily tag you and leave a nice review.
This move will help you gain a wider reach and increased traffic. Your customer's connections will look at your property in a favorable light. They will have confidence in your services as some of their known have vouched for your value offerings.
Try Geotagging your posts and use relevant hashtags
The potential customers always research their travel destinations before zeroing on the location. Hence, whenever you put up a post make sure you tag your location, town, or city. This way, people searching for holiday destinations will come across your account.
Make sure you link your posts and profile with your properties. People will get a chance to glance through them when they research the location through your profile. Even if the customer does not book your property, this engagement will help in increasing the reach and ranking of your posts.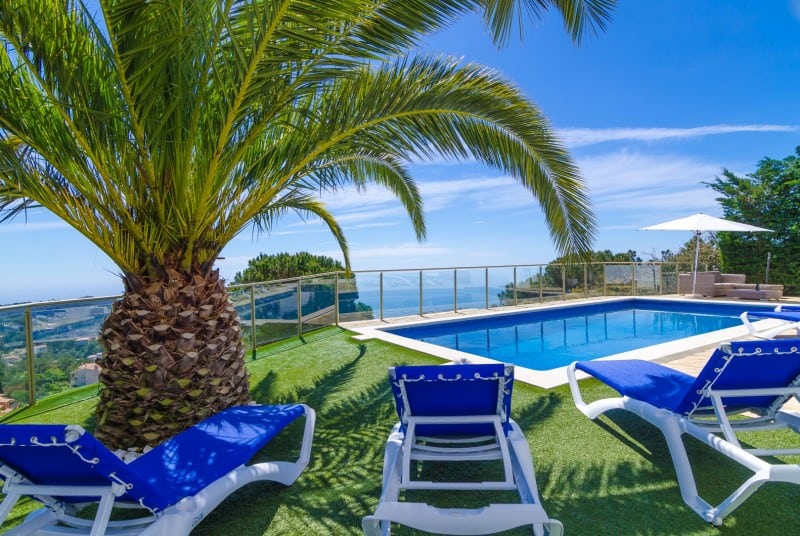 Which Social Media Platforms Will Be Most Effective To Convey Your Value Proposition?
You need to choose your platforms carefully. Every social media platform is unique for the type of crowd it attracts. All the platforms have their own way of expressions and styles which we need to follow to get maximum reach. You also have to keep in mind that not all social media platforms will be suitable for your vacation rental business.
Let's take an example. If you put up a post on LinkedIn about your beautiful property it will not serve your purpose. LinkedIn is about finding corporate connections. Nobody comes looking for holiday destinations on LinkedIn. So you need to choose your social media platforms carefully.
Here is a list of most effective social media platforms which will further your vacation rental business:
Facebook flaunts to have 2.6 billion monthly active users. This platform gives its users the opportunity to create events page. It also allows its users to invest in increasing the reach of the page. You can create Facebook groups of travel communities where enthusiastic travellers can share their experiences.
Creating an events page is a great way to gain visibility. Many locations have different famous cultural festivals and events. You can entice your customers to attend the event and offer special discounts or complimentary services. Are you attending the La Tomatina festival in Spain?' Such notifications will go to all your connections that might prompt them towards a holiday trip. They can always go through your page and book your property.
Instagram is completely picture-oriented. People love to scroll through the good quality pictures, drop a like, or share them as stories on Instagram. This platform is an excellent option for a vacation rental business which has beautiful properties to flaunt in picturesque locations. You can take permission from your customers and post fun pictures of their stay on your property. This will add authenticity to your business. Always research for relevant and trending hashtags related to travel, location, and stays. Your post should be followed by a good set of relevant hashtags to get more reach.
You can cultivate connections with social media influencers and utilize their followers to further your business. There is nothing better than a video depiction, like a travel vlog, to show the beauty of a place. You can have social media influencers create travel vlogs about their stay in an awesome location and their experience of staying at your property.
You can keep up the tempo through Twitter and Pinterest. You will get an option to put up a lot of pins on group boards about your properties. For example, you can post pins of ´Top 5 Places To Visit This Year'. This will create a good engagement and interest in the group boards.
This article aims to provide you the ultimate guide for promoting your vacation rental business on social media platforms. Once you start your stint with social media and go about it methodically, you will see that a lot of interest generated around your properties and business.