Your summer home is a magical place where you and your family have spent countless hours bonding together. It's a great place…that you probably only see about one to three months of the year. During the rest of the time, it's just there. You finally decided to rent it out as a vacation home, but now, you don't know where to start. Sounds familiar?
What are the best vacation rental tips for owners? The best tips for owners who are ready to get their vacation home rented include:
Add more security
Keep your house guest-friendly
Choose a good rental platform
Advertise wisely
Get insurance
Remember that reviews are king
If you're brand new to vacation rentals, you need to be aware of the ways you can make your rental easy for everyone involved—and super safe for your end of the deal as well. This guide will give you a brief intro to what you should be ready to do.
What Are the Best Vacation Rental Tips for Owners?
Truth be told, your best bet when it comes to managing a VRBO (vacation rental by owner) setup is to focus on security, getting good advertising, and knowing how to prevent losses that could break the bank earlier.
Security 101
The most important thing to remember about your rental is that you don't know the people who you're renting to. You also don't know who could find out that you're not at home. To help keep your property and your renters safe, it's important to follow these important measures…
Have A Small Fund for Security Features
There are plenty of things you can want to invest in for a VRBO, including remodeling and more. That's great, but before you even consider advertising your property online, you need to invest in security measures.
The good news is that you don't need to spend much in order to make your home secure enough for renters. Most homes can be secured decently with a couple hundred dollars, if only for security cameras and keypad locks alone.
Install Safety Equipment
To keep your clients safe and accountable, it's important to have good security tools in use. The most important ones to have include:
| | | | | |
| --- | --- | --- | --- | --- |
| Cameras | Light Timers | Digital Locks | A Safe | Fire Extinguishers |
| You need to be able to see what's going on inside your rental home, or at least get footage if something goes wrong. Having at least a pair of outdoor cameras is a basic rule. If your rental platform allows for it, have cameras in your common living areas too. | Nothing deters thieves like seeing lights turn on in a home, primarily because it makes them think someone's there. | Regular key locks can be picked, and people can make copies of the keys. This can lead to some terrifying unexpected reentries. Digital locks make checkouts easier and also are easy to change. This makes things easier and safer for all involved. | This may seem like overkill, but you never really know what people's cooking skills are like or what your guests might do. Having a fire extinguisher reduces the chances of fire damage. | This may seem like overkill, but you never really know what people's cooking skills are like or what your guests might do. Having a fire extinguisher reduces the chances of fire damage. |
Clear Out Your Stuff
This should go without saying, but it's worth saying again. You are letting people you don't know into your home. Trusting them with your most prized possessions isn't wise. The ideal vacation rental will not have any personal items, photos, bills, or extremely expensive pieces of decor inside.
Not sure whether to put it in storage? If you wouldn't want to have it sitting on your front lawn for three days, don't leave it in your home. Bring it to a storage facility, or have professionals store it for you via a service like Clutter.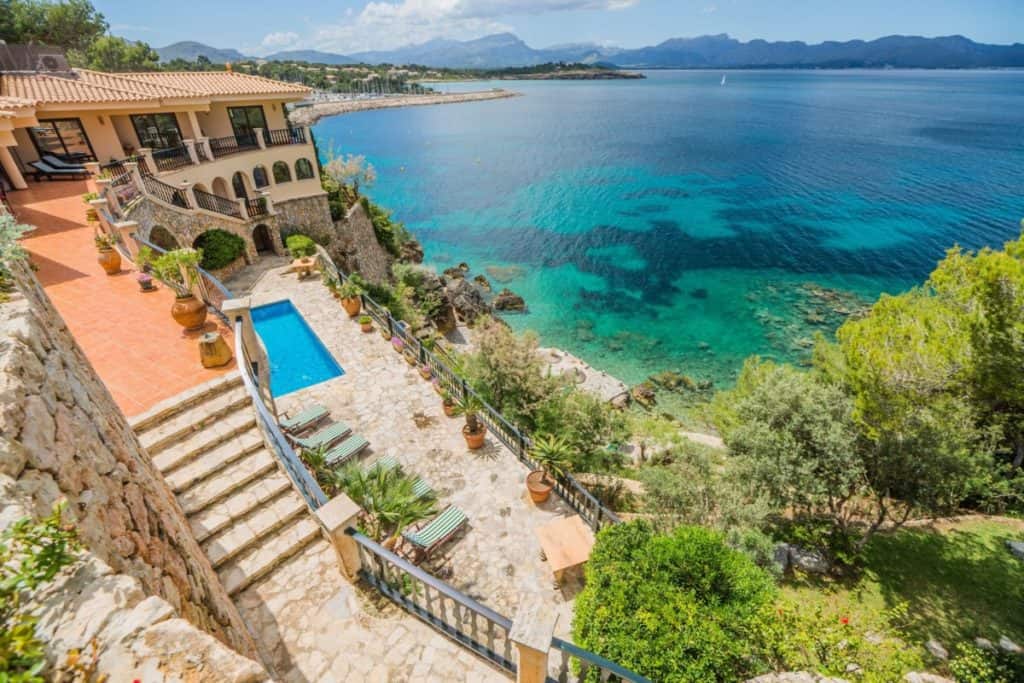 Give Your Renters A Number to Call
Should anything go wrong (they forgot the key code, or they had an accident), being able to call you will be the easiest way for them to get things solved. It also helps ensure that they feel confident in your rental.
Keeping Your Home Guest-Friendly
Though we all like to think that guests will be great, the truth is that some renters aren't that nice to properties. At times, you might not even realize what went wrong until long after they're gone. To ensure that you are able to keep your home livable, we suggest doing these things:
Your guests might look clean, but you don't know what their housekeeping habits are like. A thorough cleaning will help deter any long-term damage and reduce the chances of skiving out new clients.
Inspect your home for bed bugs and other pests.
This is an owner's worst nightmare, sure, but you still need to take that risk into account. The sooner you find the pests, the less damage they'll do to your home.
Repair anything that needs to be repaired.
You'd be amazed at what a little TLC can do for your home's value. Even things as simple as repairing a chipped handrail or a leaky faucet can help improve guest ratings.
If you want to be generous restock the fridge and have a basket of freebies, too. The freebies don't have to be big. Just a bag of chips and some water can suffice. Many prefer to get family packs of candy as a way to give a warm welcome to guests.
Things like remodeled kitchens, getting a Keurig coffee maker, and even having nicer bedding can make a huge difference in your guests' satisfaction.
Keep your home fragrance-free and allergen-free.
Pet dander and heavy perfumes may be your thing, but they can trigger an asthma attack in others. Keeping things unscented is just a smart thing to do.
Consider hiring the pros for maintenance and cleaning.
Most homeowners don't want to have to spend time cleaning up after guests, but let's be honest, this goes beyond normal upkeep. Having professionals do it is a good way to ensure quality and save some time.
Don't Be Afraid to Have A Guide to Your Home
Not every home is built the same, and it's important to be aware of that. A guide that covers simple things like how to use your TV, which remote works, and how to use your Amazon Echo can make a big difference in the comfort levels your guests have.
Having small signs where garbage bags are, and where guests can store specialty items in their fridge also help immensely, especially if you have multiple renters at the same time.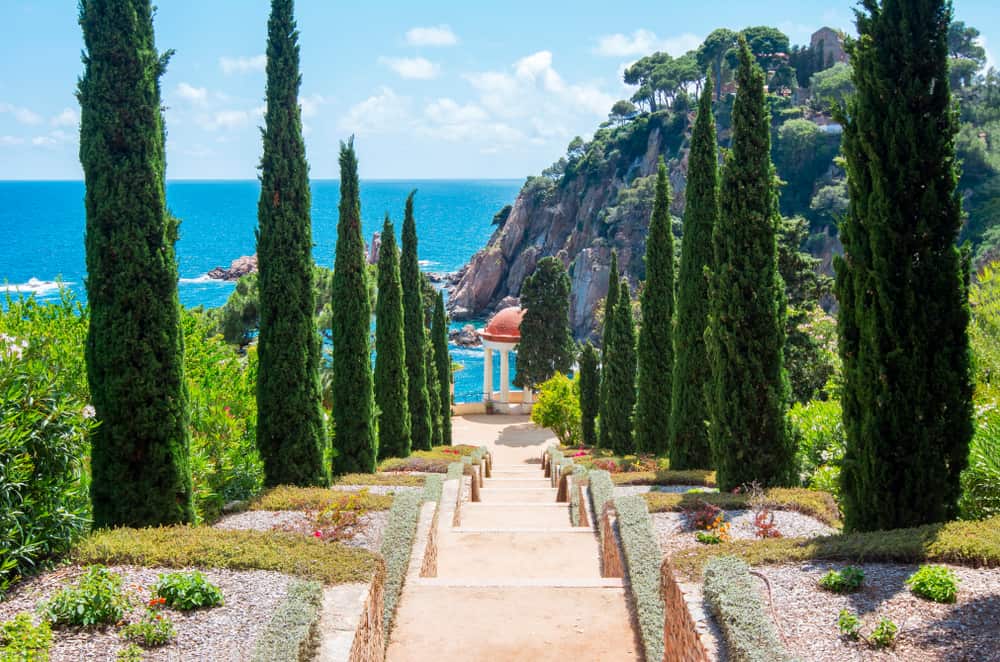 Use Your Local Knowledge
If you have knowledge about your home's surroundings, putting that to good use is a smart move. Most guests will want to know the following details:
Having an emergency repairman or pest control service, plus the numbers of local taxi services and police departments can be a major stress-saver.
Most people will want to get takeout at least once during their stay. Having some recommended menus can help make their choice easier.
Know any good secret spots? Having them written down with a guide and some coupons is a smart way to get guests connected.
Treat This Like A Business
Whether you want to realize it or not, having a vacation rental is a business. It might not be your primary means of income, but it's still a major source of income. So, think like a business owner. Do you need to hire professional cleaners? Should you have a staffer on site? It's up to you to decide, but this frame of mind remains good to have.
Choose A Good Rental Platform
Most people already know that Airbnb is the chief rental platform out there and that there are others out there that are equally safe. Most owners do their best to maximize their bookings by advertising on multiple sites, then blocking out days that have been booked via other platforms. This is fine, but it's still important to choose trustworthy platforms.
A lot of vacation rental owners have advertised on sites like Craigslist or other anonymous forums—only to get burnt badly by scammers. We strongly advise against using platforms that don't offer protections to owners or accountability with renters. If you choose to advertise on them, do so at your own risk.
A good rental platform will:
Have a solid reputation among users.
That's why going for the tried-and-true, like Airbnb or VRBO, is usually the best option. They are well-known for being responsive and for helping both owners and renters get good results.
Hold renters accountable.
For your own purposes, you need to have a way to track renters' identities and ensure that you will get paid for your property's use.
Give you some amount of safety.
Let's face it. Renting is a risky move. If your platform doesn't offer insurance, you might want to rethink it.
Things glitch. Bad renters happen. You might need help putting your profile together. Services get it and that's where you can see the differences between the good and the bad.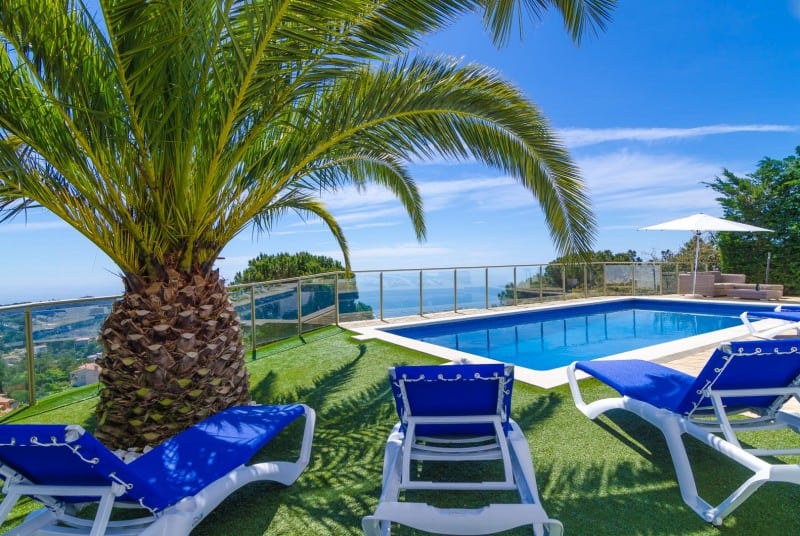 Advertise Wisely
There's a lot that can be said and done with advertising. A good ad campaign will make people flock to your rental, while a bad one will make people stay away. These tips will help you make the most of your ad space.
Good, Clear Photos Sell
What people see will attract or repel your visitors. That's why clear, beautiful, brightly lit photos are the biggest seller you can have. If you can, splurge on a professional photographer who has experience in staging real estate pictures. Trust us when we say it's a good investment to make.
Think Like A Burglar
You never want to say that the home is uninhabited, even if it is. Robbers regularly use renting apps to spot homes likely to be burglarized! When writing your ads, ask yourself if a burglar could figure out if you're home or if you're a good target from the ad. If a burglar could, it's time to rewrite it.
Be Honest About What You Offer
Details matter, especially when it comes to your proximity to different venues, the size of the beds, the kitchen amenities, and other similar vitals. The more detail you offer to your renters, the better off they'll be and the more secure they'll feel.
At the very least, you should explain the following:
How long it takes you to get there, by what methods. Don't lowball estimates!
This should include if you're sharing a room and/or a bathroom, whether you get kitchen use rights, how many rooms they're getting, cable TV, a gift basket, laundry service…
If You Are Going to Be There
Some renters will only rent if they get the entire house to themselves. Others are okay with live-in people or help being there.
Each owner has their own boundaries. For example, some owners will welcome pets. Others won't. You should make them aware of this before they rent.
On a similar note, having a renters' agreement in place is a smart choice here. This should lay down the rules you want to have in your house, and what renters should expect to have happen if they are broken.
Know Local Laws
Some jurisdictions treat Airbnb guests as true renters, which means that after a set period of time, they become residents of your summer home. This means that you may be unable to call the police to force guests to leave if they don't want to leave.
If you want to avoid having to legally evict your renters, an ounce of prevention is worth a pound of cure. In most areas, having a cap on how long they can stay back-to-back is a good way to prevent it.
Get Insurance
If you're like most homeowners, you already have your summer home insured with a standard policy. That's great, if you were the only family who might be using that home! When you have a steady stream of visitors who are spending the night for money, things get more complex. These tips below can help:
This company offers up to $1 million in insurance money to protect your home and belongings. If you have the misfortune of having guests that are too rowdy, this can be a lifesaver.
If that's not enough or you're using another platform, look for short term rental insurance.
This is a special type of insurance that is made for VRBO situations. Most major insurance handlers have it, so shop around and find a policy that works for you.
Consider getting a pest insurance policy.
Some exterminators offer annual insurance contracts that let you get free pest treatments for major issues like bed bugs. This can be a major steal for busy owners.
Also consider getting a handyman on retainer.
This isn't quite insurance, but it'll act like it should any major problem arise with appliances or plumbing. By having someone you can keep on call and do instant repairs while your guests are there, you streamline your business operations and avoid extra hassle.
Remember That Reviews Are King
If there's one thing that the VRBO market has become famous for, it's how competitive the market is. Reviews are what customers use to determine whether a place is worth staying at, or if they should keep searching.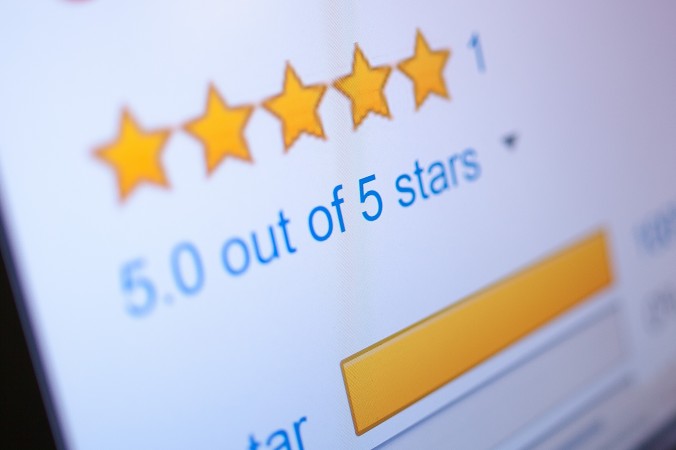 As a vacation rental owner, your goal is to get customers to start buzzing about your rental. The more good reviews you get, the more business you get. In the VRBO world, a single bad review can be enough to tank your business.
The best thing you can do for yourself and your property is to defend your reputation with all your might. You do that by providing great service, a clean living space, and outlining exactly what you're going to be offering.
A Well-Kept House is a Happy House
If you're just starting out on your journey as a VRBO owner, you have a long learning trip ahead of you. The best thing you can do is to think of your vacation rental as a hotel venue, and to work through that concept on
every detail you can think of—security, amenities, advertising, and insurance included.
The idea that renting out your vacation home for money is an easy cash grab is not correct. It takes planning and a little business intelligence to do. However, don't let the work and startup funding needed deter you from getting started.
With the right amount of business sense, it's possible to get an amazing amount of income from your vacation property. That income can be used to improve your summer home or just enjoy as extra wealth.