There is no doubt that the vacation rental industry is booming. This is the reason why more and more property owners are getting their apartments or guest homes listed in order to earn huge profits. If you're looking for the best place to list your vacation rental, then say no more! Here, I have narrowed down some of the best options for you. So, keep reading further! 
So, where should I list my vacation rental? 
Vacation rentals have completely outpaced the hotels. Majority of travelers across the world look for vacation homes over any other accommodation. Due to the increasing demands or you say the 'vacation home' culture, the number of vacation rental sites has increased significantly. In fact, it can be a bit overwhelming for you to select the best and the most profitable site to list your property on.
To help you make the right decision, I have researched and figured out the sites that offer fair prices, low commissions, plentiful options and no hidden charges. Though there is no single vacation rental site that has everything, each has its own set of pros and cons to suit different motives. Having said that, let's dive in..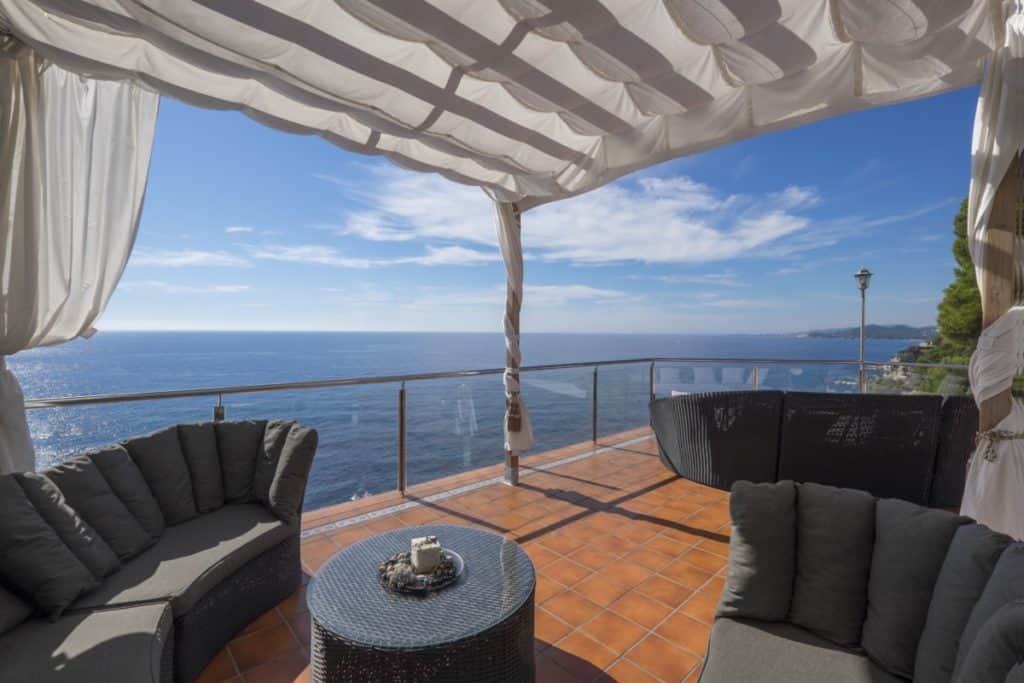 1. HomeAway
HomeAway is another popular vacation rental site among travellers. There are over 2 million vacation homes listed in 190 countries across the globe. Further, about 25 sites are running internationally to serve the hosts. Not many people know this, but HomeAway is actually owned by Expedia – which is named as the top travel website. In total, there are over 50 websites under HomeAway to serve the hosts as well as the guests. 
On this site, you will get two payment options. You can either purchase the annual subscription or can pay per booking. The annual subscription is priced at $499 and offers benefits like unlimited bookings with a 3% credit card fee per booking. If you choose the pay per booking option, then you have to pay 5% as the site's commission and 3% credit card fee per booking.
Best Features:
Fast booking
A number of reputed websites across the globe.
Affordable annual subscription
2. VRBO
VRBO is a well-recognised site which is also a part of HomeAway. This site usually focuses on providing vacation rental homes in the United States. This means it is a good option to target the guests who are looking for accommodation in popular tourist destinations in America. Further, it has over 255,000 vacation rental listings. 
The vacation rental fee on VRBO can be paid again in two ways: the subscription and pay per booking. The annual subscription is priced about $499 per year and the pay per booking charges ranges from 8-10% of the booking subtotal.
Top Features:
You can list your property for free.
The best site for targeting upcoming travelers at US destinations.
3. Booking.com
Booking.com has been a constantly growing accommodation platform. Its popularity is increasing among the guests as well as the hosts. The site has more than 27 million properties in different countries across the world. Further, boasts 1.5 million daily room bookings. Although it is more popular for hotels as compared to the vacation rentals, you can take advantage of high traffic. Surprisingly, there is no payment system on Booking.com. Instead, you have to select a payment option you want. After that, the site asks you to pay about 15% of the booking of subtotal per booking every month.
This amount will be deducted directly from your account. Moreover, the site also includes a commission fee on all the non-refundable reservations where the guest has cancelled the booking.
Best Features
You can list your property for free.
Offers instant booking
No shortage of traffic
4. TripAdvisor
TripAdvisor is one of the oldest travel communities. Undoubtedly, it is the largest vacation website and has great brand value. Due to its reputation, TripAdvisor is the priority of a majority of travelers. These reasons make it the best place to list your property on. The site boasts 750,000 vacation home listings. Further, TripAdvisor is the owner of many vacation rentals sites like VacationHomeRentals, HouseTrip and FlipKey. 
You can list your property on this site for absolutely free. Also, it charges about 3% commission for each booking on the owner side. 
Best Features:
You can list your property for free.
Commission rate is very low
Has brand recognition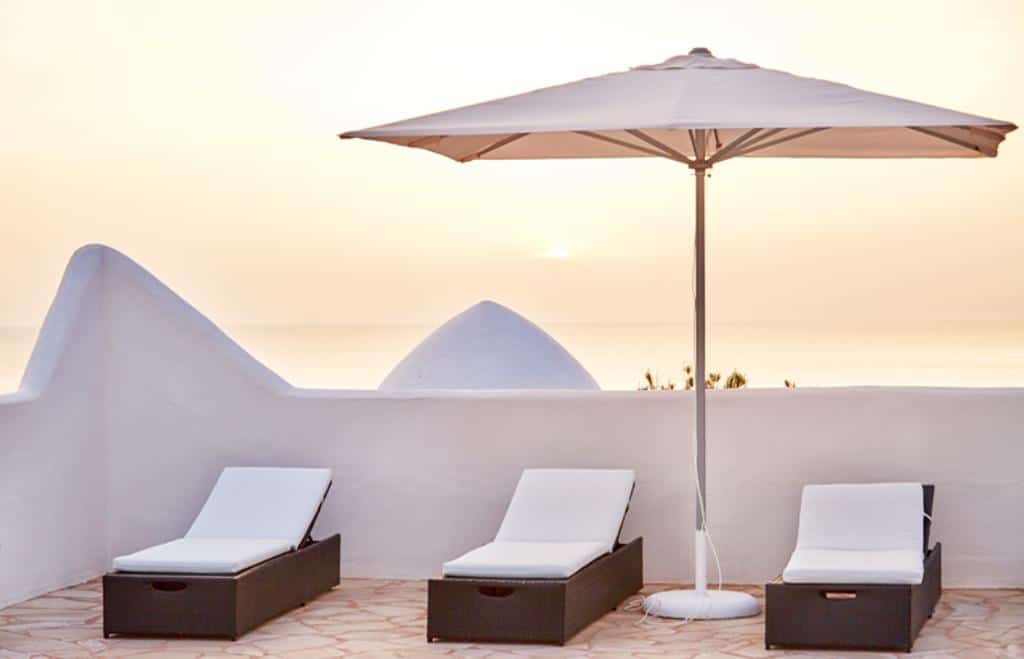 5. Homestay.com
Homestay.com is currently offering vacation rentals in more than 160 countries across the world. It also offers private room rentals with more than 33, 000 rooms. The company was founded in 2013 and has served over 200,000 guests till now.
Again the commission rate is the same as most of the other sites. You have to pay a 3% commission per booking. Moreover, if you want to charge for additional services like cleaning or laundry, you are free to ask your guests for the charges prior to the booking.
Best Features:
Offers private rooms for solo travelers
Low commission rate
You can negotiate the price directly with your guests.
You can charge extra for the additional services.
6. Travel
This is a vacation rental listing website which focuses mainly in Europe. Travel boasts over 270,000 vacation home listings. Moreover, they work with about 1,000 European sites to advertise their vacation rentals listings on.
Although it is free to list a property on travel, you are required to pay 15% +VAT for each booking.
Best Features:
Again, it is free to list your property on this site.
Best for holiday bookings across Europe
7. OneFineStay
OneFineStay is a well-known vacation rental platform which is owned by AccorHotels. As of now, the site has more than ten thousand vacation home rental listings for more than 180 tourist destinations.
Unlike most of the vacation rental sites, OneFineStay does not provide a fixed listing fee. Instead, they select the property on their own and provide a full-service solution by managing that property.
Best Features :
Includes High-end properties
Offers full-service management
8. Interhome
Interhome has been serving in the vacation rental industry since 1965. At present, the vacation rental site offers about 95,000 vacation rentals in 31 countries. Interhome also doesn't publish its fee on the website. Instead, it is quoted by the management team. Further, you can select between two options: full-service property management or direct hosting.
Best Features:
You can opt for full professional property management
Offers in-resort service for guests
9. 9flats
9flats is a budding vacation rental site which was launched in 2011 in Germany. It is serving the international hosts as well as guests through its vacation rental homes and property listings.
At present, 9flats has about 6 million vacation rental listings in more than 140 countries. Also, it mostly focuses on Europe based property listings.
Coming to the prices, you have to pay about 12% for instant bookings and 15% in the case of non-instant bookings. What makes this platform unique, it allows the guest to pay in Bitcoin.
Moreover, it is completely free to list a vacation rental home on 9flats.
Best Features:
Offer free listing.
Offers payment options via Bitcoin.
10. Perfect Places
The main highlight of this site is the flexibility it offers. You can select between the monthly, yearly or 2-year subscription plans depending on your needs and budget. All the plans include a well designed listing page which also has a direct link to your website. Further, the platform offers 6 language options. Another plus point of Perfect Places is its large network. This means your property will be advertised on a number of listing sites including CoastRentals, LakeRentals, forGateway, Tripping, Vacaguru, AOL and MountainSkiRentals.
Another advantage of this site is that it offers a free trial. According to it, you can list 3 properties on the sites and get your first five email queries absolutely free.
Best Features
Offers a free trial.
Your property gets enough exposure through its large network.
Flexible pricing
11. Airbnb
When it comes to the most popular vacation rental site, Airbnb does come into the mind. It is one among the most preferred sites for travelers across the world. However, now there are better places available online to list your property.
Anyways, It is very easy to use and has an intuitive interface. You will find a map of properties on the main page itself, from where you can browse by the locations quickly. The main listing page also offers useful information like the traveler rating, number of bedrooms, prices, luxury items, guest capacity etc. It also lists the type of accommodation, whether it is an "entire" apartment or some "private room in house".
All this information is followed by high-quality photos of the property. As a matter of fact, Airbnb is ruling the vacation rental industry with over five million properties listings in more than 80,000 travel destinations around the world. It has served more than 200 million guests. I guess all these figures are enough to give you a clear idea about why to list your property here! 
Also, it is growing at a much faster rate than the other vacation rental sites. It has gained a significant reputation among both the guest and the hosts. 
The best part is, you don't need to pay anything for listing your property. The site only charges a small hosting service fee which is about 3%. The total guest service amount is deducted from the subtotal ranging from 0 – 20%.
Best Features:
You can list your property for free.
Provides 1 million USD Host Guarantee insurance policy
12. TheHolidayLet
You have to pay 40 GBP for the first year in order to list your property on TheHolidayLet. The best part is, you will get the second year for free. Also, you don't have to pay any commission or service fee. Further, it encourages direct communication between the hosts and the guests. This means you can reply directly to your customers. Another great benefit is you can pay 15 GBP per month to get your property featured on the homepage for that extra exposure! 
Best Features
Offers great advertising and exposure
13. Tripz
You have to pay $399 for the annual subscription on Tripz and then you can control your unlimited bookings all by yourself. What makes it different from the other vacation rental platforms, it allows the hosts to communicate with their guests directly without requiring them to pay any additional fee. Moreover, it has more than 60,000 property listings across the globe but focuses mainly in the United States.
Best Features
No hidden charges
Affordable subscription plans
Offers direct hosting
14. Tourist-Paradise
Tourist-Paradise is a Germany based company. It is offering its services in the vacation rental industry from the past 14 years. For advertising their vacation rental properties on this platform, you need to pay an annual fee of €99 + VAT charges. It will not only expose your vacation home to more than 800,000 visitors but also advertise on other sites including resido.it, resido.fr, resido.es, domy-letniskowe.com etc. 
Tourist Paradise is mainly popular for its affordable holiday apartments and homes in Europe.
Best features :
Affordable holiday homes and apartments
Expose your property on a large network.
15. Wimdu
Wimdu is the largest local platform for room rentals in Europe. It boasts more than 350,000 properties at the hottest tourist destinations across the globe. Not just the apartments or flats, you can even list beach cottages and luxury villas. Further, listing a property on Wimdu is totally free. You just have to pay a minimum commission or service fee per booking.
Best Features :
No cost property listing
High-end vacation rentals, beach villas
The Bottom Line
Although there are many more vacation rental sites these are the best and the most popular ones among the hosts as well as the guests. 
However, if you really want to make huge profits, then don't look for the vacation rental sites that charge low commission fees. Instead, look for the ones that attract more guests i.e have more traffic. The more is the traffic, more will be the booking and the maximum will be your profits.