So, now that you hosted your rental business online, its time for the real challenge of marketing. If your guests are unable to search your place, how will they reserve it? Getting your word out of your vacation rental business isn't an easy job, especially with the enormous volume of hosts competing for customer attention.
Marketing is essential for any business and requires dedication, time, and, most significantly, a sizeable amount of money. The popular listing websites such as Airbnb, Homeaway, VRBO, etc. are great, but they charge a hefty commission on both hosts and guests. (Are they even worth it?) Besides the 3% service fee you are bound to pay, Airbnb levies up to 20% service fee plus the reservation fee on guests. If the guests can find your rental outside Airbnb, they will undoubtedly prefer reserving it directly than paying Airbnb's exorbitant fee for just using their online catalog. Also, you save on the substantial commission they charge you for reaching a potential audience.
Fortunately, you can market your rental without paying commissions and still attract new guests and make substantial profits. While almost every rental around you is paying a lot for advertising on websites like Airbnb, you can advertise yours without spending a penny on commission. By just using your resources to its full extent and being creative, you will be surprised by how far you can go. Today, I have come up with some top tips for the advertiser in you: ´How can you advertise your vacation rental without paying commissions?´ Lets dive into them: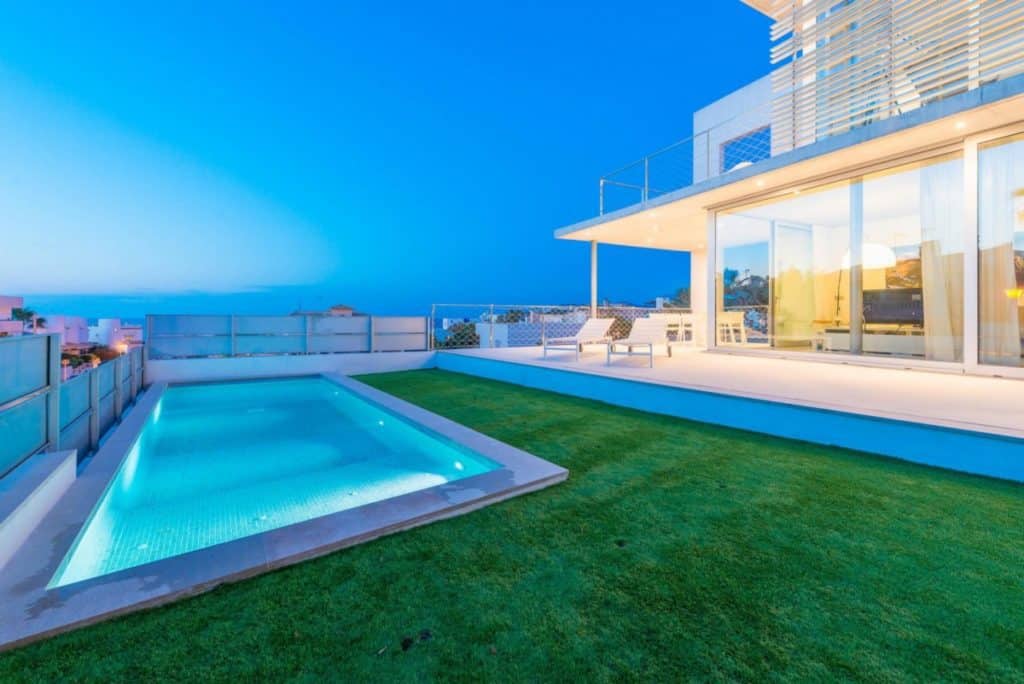 1) Be Social Media Savvy
With two-thirds of the world's population using it daily, Social media is the first and foremost place for you to start. Various Social Media platforms have exploded in the past decade and have become a gift of self-promotion and, more importantly, a necessity for your rental. Facebook, Instagram, Pinterest, and even twitter has become the ideal way to appeal to guests without paying a penny.
Facebook
With a rated 3.1 billion active users, Facebook is the reigning king for gaining attention and advertising your rental. Facebook is a powerful social media platform that facilitates you to create a loyal customer base and enhance your credibility. All you have to do is create a Facebook page with an option to book your rental. Post stunning images and a stimulating tour of your property with your evolving follower base. Show your exact location, contact information, and keep them updated with any special events going on in the town. It also allows you to respond to the queries of future guests and build confidence. Check out how to set up a Free Facebook page for your vacation rental here.
You can also join Facebook groups where you can share your listing. Ask your guests to leave reviews on such groups and your page for future guests to read. Marketing on Facebook could take some time, but you will achieve exceptional visibility and exposure with unprecedented traffic to your rental page.
Instagram
Instagram is certainly the most admired social media platform used purely for sharing videos and photos, and that's precisely what you need to do. One essential tip- Don't sell your rental but sell the experience, because that's what differentiates you from the crowd. Using high-quality images with a sweet short description is the key. Follow local bloggers, recognized owners in the same sector, and have a closer look at your competitors. Post success stories and seasonal photos so that they can picture the experience you are trying to sell. Check out how to set up an Instagram page for your Vacation rental here.
Part of being socially savvy is incomplete without utilizing the exposure Instagram Hashtags can provide you. Learn how to use Hashtags (see the best hashtags for vacation rental here) and create a few unique ones that include your location (#MaldivesExoticJewel is way better than using #BeachHome). Additionally, try to use hashtags that are likely to be searched for more for a particular topic or location. Using GeoTagging is another excellent source that allows your photos to be searchable by location.
Youtube
The popularity of Youtube has multiplied, especially since the pandemic COVID19 hit the news. Many people are now inclined to spend at least a few hours on Youtube. You could leverage this opportunity by sharing quick amusing tours of your property and some useful information that they can't find anywhere else.
2) Build your Local SEO
The most effective way to be visible and reach a larger audience is through SEO. It doesn't matter how incredible your website is or how stunning your rental is if you are not visible. SEO is what it takes to become noticeable when someone searches for lodging near you. I know the word "SEO" seems intimidating, but don't be scared of it.
When someone talks about SEO, it is not always about promoting your website. Websites like Google My Business, BingLocal, Yellow Pages, Craiglist, Yahoo Local allows your rental to pop up when someone looks for apartments in your area.
We have all used Google for local searches. You would have noticed the well-structured listing with contact information, Google Maps direction, and hours when you search for a local service on Google. All this is because of GMB and Local SEO. Over 94% of consumers looked for local rentals in 2018, and 89% of them read and believe in online reviews.
Google My business is free to set up and makes a significant difference to your local SEO. If your rental is not listed in GMB, you are missing out on a lot of potential guests. According to Oxera, vacation rental with listing on GMB, Bing Local, etc. are considered twice as reputable by consumers as they look professional, relevant to the search, and accessible. If you have more than five positive reviews, the probability of someone booking your property multiplies by about four times. (Speigel Research Center)
3) Register with the Local Tourism Centers
As the competition is immense, you need to act differently and be creative to convert those visitors into your guests. People visiting a certain city will always research the attractions, area, things to do, and accommodation beforehand. And while doing so, they are likely to check the popular local tourism page in the searched destination.
By contacting and registering with a popular tourism page in your city, you are exposed to a massive audience by a free link on a popular tourism website. Most local tourism owners won't charge you for it, but there might be some who would ask for a small monthly subscription fee.
4) List on other Free Websites
Using the right SEO strategies will boost your online presence, but it would take months before you could see your listing appear on top of the Google Search result.
Many homeowners tend to list on popular vacation rental sites to complement their marketing activities. It's not all about big guns like Airbnb, HomeAway, Expedia, and VRBO. Several sites let you draw more visitors without any listing fee or commission. Below are the best vacation rental websites where you could advertise your property free of cost.
Although they don't have a stunning looking website, they are one of the most effective vacation rental sites out there. VRFO hosts hundreds of vacation rental in more than 50 countries, and they are entirely free for both visitors and owners. And there's no catch.
HouseTrip by TripAdvisor is one of the leading websites that hosts hundreds of thousands of rentals from all across the globe. They have a unique business model where the hosts don't have to pay any commission. You define the price of your rental (more on that here) per night, and you get the same amount credited to your account. It's the guest who has to bear the commission of 10% to 20% on top of it.
5) Advertising with TripAdvisor
If you have a vacation rental business, you can't afford to drop TripAdvisor off the list. TripAdvisor is the first place customers look at while searching for attractions, lodging, and restaurants. You can choose to answer queries related to accommodation or attractions in your area, create a credible image of your rental, and get bookings and maximize your vacation rental income.
Also, TripAdvisor hosts a network of various rental sites, including HolidayLettings, FlipKey, HouseTrip, and Niumba, which not only saves you money, time and energy but also provides you an ultimate exposure to over 500 million holidaymakers on the world's largest travel website. The listing is free, but they charge 3% on every booking. Still way cheaper than other most popular alternatives.
6) Yelp for building credibility
Yelp is often considered as a mere customer service website but, trust me, it is way more than that, You don't need to wait for people to post reviews or ask questions, you could create a Yelp profile, and it will help your potential guests find you. Adding stunning photos (tips on that here) to your listing will boost your customers' attention by 2.5 times. Yelp also boosts your vacation rental SEO and makes you more visible during searches. However, you should ensure that you acknowledge every review and comment and answer all enquires regularly.
Never forget to request reviews about their experience from past guests. Shoot them an email and make sure they post it everywhere they can – Facebook, Google, TripAdvisor, Yelp, etc.