If you own a vacation rental property, you've probably wondered how to increase the amount of money you make from it. There are many ways to do this, but it is highly dependent on the property you own.
Ways to increase your vacation rental income. You can increase the income you receive from a vacation rental home by creating a desirable environment guests want to stay in for prolonged periods of time. Through changing management, marketing, and renovating your vacation rental home you can maximize the amount of income you can make.
How happy customers are with their vacation at your rental directly effects how much you can charge for a stay at your vacation rental. The other way to maximize profit is to cut down the overhead you pay on your home. Below, we'll take a look at some of the best ways to receive more money for the vacation rental you already own.
How Can I Increase My Vacation Rental Income?
There are a few ways you can increase the income of your vacation rental. The key elements to consider when setting out to bring in more money from your vacation rental property are:
Management
The Stay
Guests
Renovations
Marketing
If you consider these carefully, you should be able to maximize the amount of money you collect from your rental home.
Management
Manage the Property Yourself
Financial Goals and Distribution of Funds
Pricing/Rates
Comparable Pricing
Data
1.Manage the Property Yourself
Managing a vacation rental yourself will take more research, labor, and effort, but you stand to gain anywhere between ten and thirty percent more revenue.
2.Financial Goals and Distribution of Funds
Set financial goals for your property and remember to reinvest some of your earnings back into your vacation rental.
3.Pricing/Rates
As you may have noticed, prices for hotels and vacation rentals fluctuate. There are many different aspects to consider when pricing your vacation rental, but the price should never be stagnant. Seasons and events, depending on where your vacation rental is placed, are two of the main things to consider when pricing your home for renters. In the off season, the price of your vacation rental should go down, but if there is a convention or festival of sorts your prices should go up.
4.Comparable Pricing
Many people choose a vacation rental for different reason, but one way to consider is what other places offer for the same price. If your rental makes a customer feel like they are getting more than their money is worth, your property will be in higher demand.
5.Data
Take in data from your vacation rental including:
How many people stayed in your home
How much did each person pay
How long were their stays
Etc.
Keep records and take the time to analyze the data you can collect from your vacation rental. Examine how your property is doing over longer periods of time. This might help you learn what can make your rental home more desirable for new customers, or it could inform you which weeks need increased or lowered pricing. In any case, you cannot know how the data will help you unless you take the time to examine it.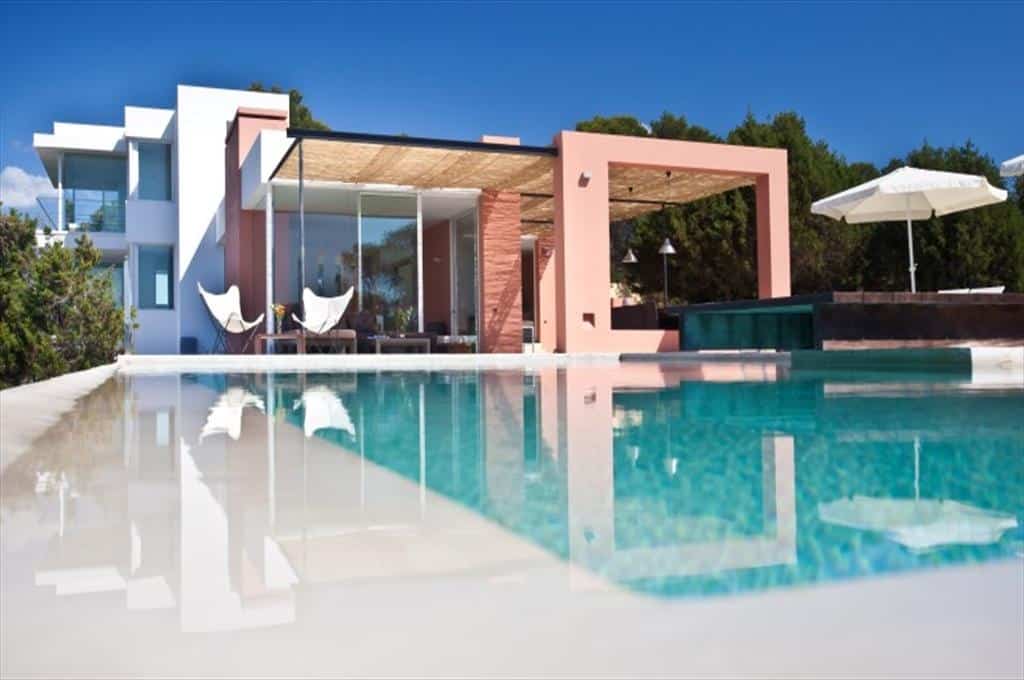 The Stay
The experience your guests have is the product you are selling time is your vacation rental. You want your guests to feel like they have received a more valuable and pleasurable experience than Remember that creating a memorable stay for your guests is the best way to increase the desirability and demand of your rental.
Customer Service– Be attentive to the needs of your guests. When a guest contacts you with an issue, you should reply immediately. The sooner you can resolve any issues that arise in your vacation rental, the more relaxing the stay will be for your guests.
Payment– Accept major credit cards and online payments. Whether this means you use an online booking site, set up a payment section on your own website, or taking a credit card over the phone. Make it convenient for the customer to give you money.
Guidebook– Guests don't know the house and area as well as you do; help them navigate and maximize their stay at your vacation rental. Having a guidebook that guests can refer to will help by giving guests options and instructions regarding their surroundings. In addition to this, many people would prefer not having to call you when they want to use an appliance. A well written guidebook can make a stay at your vacation rental much smother, more relaxing, and enjoyable.
The Guests' Time– How your guests spend their time is up to them, but you want to be sure to provide as many options for them as possible. You can't know what every guest will enjoy doing. So, providing an array of options of activities, from video games to books or bikes to boats, will allow guests to choose how they would best enjoy their time.
Guests
Guests are the customers of your business. Knowing who your customers are, in any business, is essential to providing them a service that best suits their needs.
Who your target customers are will depend highly on where your vacation rental is located, and on what you can provide. If you have a vacation rental on an island that is only reachable by boat the guests who will stay in your vacation rental will likely be different than if your vacation rental is in the snowy mountains.
Finding out who are the people most likely to rent your vacation home will make it easier to know their needs and preferences. Once you know who will be renting your vacation home, you can adjust different aspects of your vacation rental to fit their needs, Such as:
Pricing,
Renovations
Marketing
Repeat customers are the best way to generate income because they require no marketing. A steady number of repeat customers could mean that you would no longer have to spend money on advertising. Annual family vacations to the same place are a common occurrence. If you provide a vacation rental that meets all the family's needs for a price they appreciate, they will likely stay with you again the next time they are in the area.
Renovations
Renovations should cater to your target customer. When renovating, remember to keep in mind the information extracted from the data you've collected on your vacation rental and target audience. Making the stay at your vacation rental a memorable experience for these guests is the best way to receive better reviews and more repeat customers.
Style The style of your vacation rental will vary depending on your target audience and location. A vacation rental on the beach probably wouldn't have a ski lodge theme. Your guests will want a style that compliments the vacation they are on. Giving your guests a space with a cohesive aesthetic style that complements the surroundings is a great idea. It will go a long way toward cultivating a relaxing feeling of escape from their daily lives.
Quality Guests renting vacation homes likely want to stay somewhere nicer than their own home. Providing an air of comfort and luxury can help guests relax and enjoy a change of pace from their daily lives.
Amenities and Features When renovating, it is a great idea to add features to your house that will make it more desirable. Making your vacation rental meet ADA requirements, or building a dock so guests can go canoeing are only a couple of examples of features you can add while renovating that would open up a whole new customer base.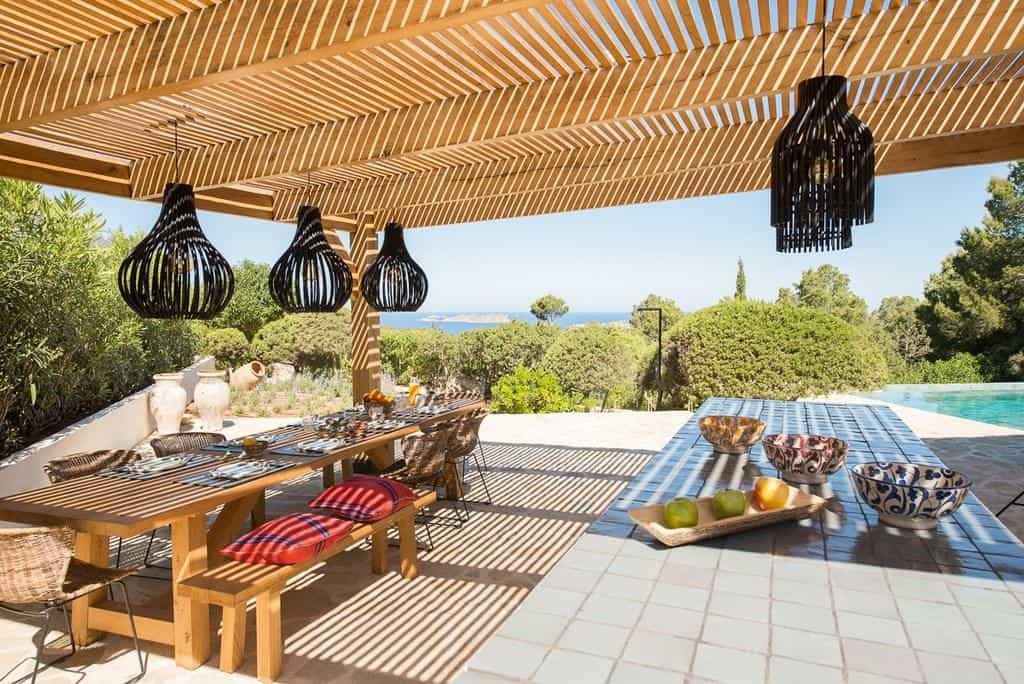 Marketing Will Increase VR Income!
Marketing is a great way to reach people who would potentially like to stay in your vacation rental but have never heard of it. There are many ways to market. Marketing, if done correctly, can create a huge boom in the revenue from your vacation rental.
Plan Making a marketing plan based on your target customer is essential for your marketing to be effective. Finding out what kind of advertising and what places your target customer is likely to see your advertising will be very important to increasing the income you gather from your vacation rental. Don´t forget Social Media Marketing in your plan!
Advertising A law firm can spend a lot of money on an advertisement, but if it only runs during Saturday morning cartoons the add isn't likely to pull in any new customers. Alternatively, if the ad runs at a good time for the target audience but doesn't appeal to the target audience the add isn't likely to bring more customers. You want your advertising to appeal to your target audience, and you want the ad to be placed where your target audience will see it.
Website If you are managing your property yourself be sure to have a website dedicated solely to your vacation rental. Guests should be able to view all parts of the home, book a vacation, and have a thorough idea of the area where they are staying.
Use a Phone Number Many people prefer to hear someone's voice before handing over a large amount of money. Having a phone number potential guests can call on your website is highly recommended.
Listing Sites Listing sites are probably the best way to gain exposure for your rental home. With sites like Airbnb and HomeAway, renting your home can actually be quite easy. But to effectively fill your vacation rental with a constant flow of guests, your vacation rental should be listed on multiple sites, preferably the ones your target audience frequents most.
Reviews Having a good review on listing sites is paramount to continue receiving guests from that site. The better the overall experience is at your vacation rental the more likely it is that people viewing your home for the first time will choose to rent it.
Photos Have professional pictures taken of your vacation rental. Many rooms can look small and uninviting if photographed from the wrong angle. Professional photos will also be sure to catch images that show the entirety of your vacation rental while making it look inviting.
Conclusion
There are many ways to increase the income of your vacation rental. Some ways will require some investment up front. But, if you spend your dollars effectively and consider your target audience, then your vacation rental should bring in more income.