So you have this vacation rental that you want to see fully booked, right? Let me share you what we use in our marketing mix, renting out 1000-s of villas with private pool in Spain.
Do you have an apartment or piece of property idle without any use? Or you are away from your place at work for a long time? Guess what, with vacation rental platforms you can use these assets to generate revenue for you.
Hundreds of people are moving locally and internationally every day who could use your property in return for easy cash.
But the question is: ´Where I can advertise my vacation rental and what are some of the best platforms to use?´ This article will help you to make that decision by providing an in-depth review of all the available websites for you. All based on our own experience.
Your Own Website
Your Local Agency
Airbnb
Booking.com
Homeaway
Free Listings
Homestay
1. Your Own Website To Advertise Your Vacation Rental
You did not see that one coming, right? It would have been easy to list just all the current rental behemoths and be done with it.
Some even believe that you do not stand a chance competing with these giants, but you can. Sure, you will have to be creative and focus on a stellar guest experience. But you wanted to do that anyway, right?
Not only can you market your property cheaper yourself, but it will also give you the freedom and independence from the heavily investor backed Big Names of the industry.
Even when you choose to advertise your property on an OTA (Online Travel Agent, like Airbnb), it is a good idea to have your own platform in the marketing mix as well.
It is what we have done with out company Club Villamar. In the days we started out it was easy not to be too reliant on the OTAs (because they were not there yet in 2004: early internet days). But in the last 15 years we have been able to book direct for 90%, our own website, our own marketing. I talk more about that here. Sure it is more work, but it is cheaper and you do not have to give up your independence and freedom. If the OTAs change their algorithm, you have choices.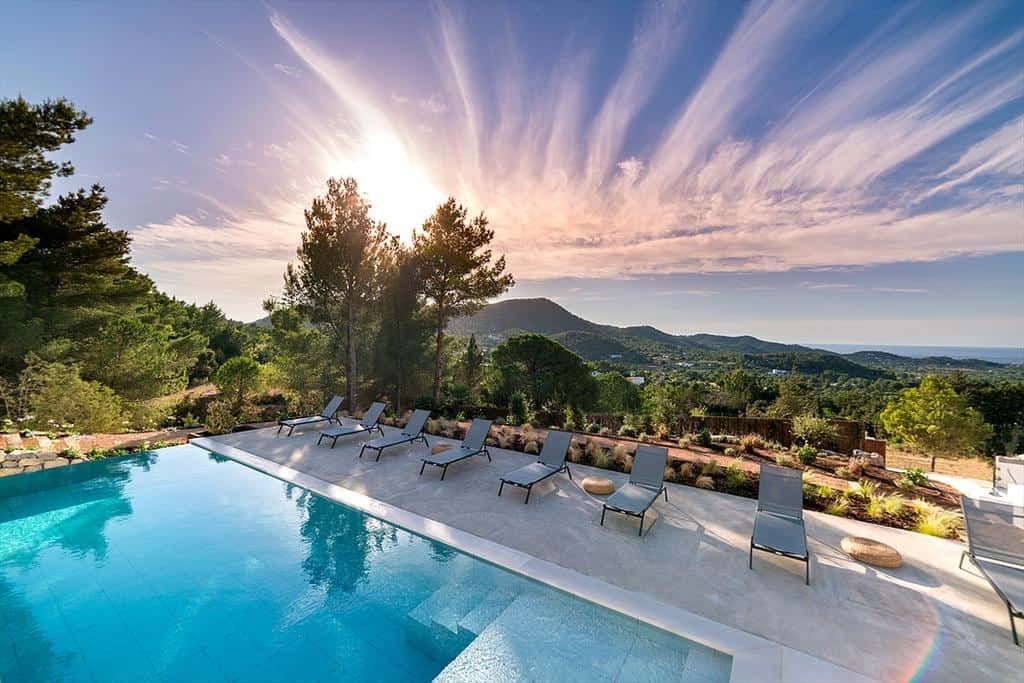 2. Your Local Rental Agency
In most areas you have local rental agencies that can not only help you with getting your vacation rental booked, but can also take care of the guests and the property itself for you. That makes this the most ´care free´ option of all. All you have to do is count the money coming into your bank account.
Likely the local rental agency will be connected to the bigger websites to rent out your property as well. So you will benefit from their direct bookings (check out this article on direct bookings) and the bookings of the OTA.
For a full service package you can expect to be charged 25% to 30% of the rental amount. That seems a large commission, compared to most ´do it yourself´ OTAs, but you have to take into account that the commission percentages on the OTAs are divided between an owner part (taken from you) and a traveller service fee (charged to the traveller).
On average the OTAs charge around 15% of the rent. But then you still have to look after the guests yourself. For an extra 10% you can save yourself a lot of headache.
Another advantage is that you help out the local economy in stead of a huge company HQ somewhere half way around the world.
More tips on how to advertise your vacation rental? Click here!
Are you the owner of a vacation rental business or thinking of starting, check out this Productivity Hack right here!
3. Airbnb
If you do decide that you want OTAs in your marketing mix (as we do with our company Club Villamar), you might as well give this one a go.
This name for all the right reasons has become synonymous with vacation rentals. Airbnb is one of the fastest-growing vacation rentals of the world with more than 5 million property listings around the globe. All these stats mean it is one of the best platforms to advertise your website. Despite such amazing offerings, Airbnb only takes 3% of all the reservations made. Another 12% is charged to the guests directly. Listing on this website is easy and free. All these factors contribute to Airbnb's success.
Another amazing thing due to which a lot of landowners are attracted is the $1 million Airbnb host insurance policy. This feature makes Airbnb quite popular with property owners. There are different levels of verification for both the host and guest to minimise scams. There have been some complaints about this service however. Just search online for ´Airbnb reviews´. Being the host, you can also ask for additional levels of verifications like government identification, etc.
In the time of COVID19 Airbnb has not proven a reliable partner. The Terms and Conditions were changed almost every week and each time not in favour of the owner.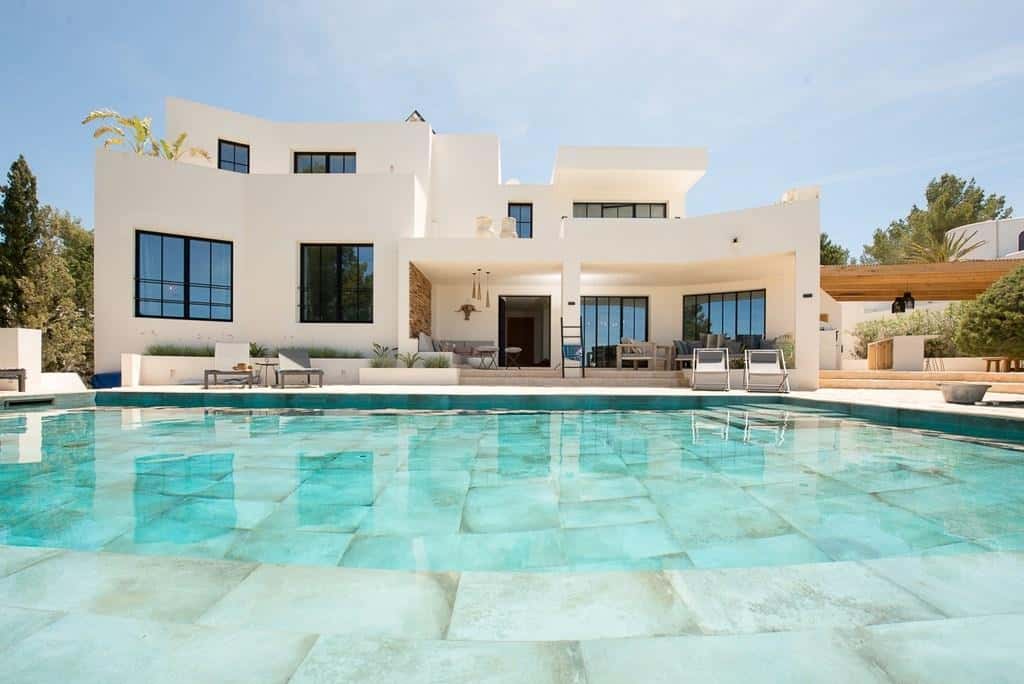 4. Booking.com
Having started as a local European website in Amsterdam, Booking.com has from then transformed into leaders of travel e-commerce. The website through its amazing model gained the trust of guests and hosts to climb the stairs of world domination. In the beginning, it dominated Europe's market before becoming world leaders.
In terms of services, this website offers all types of properties from apartments, to condos, to B&Bs, etc. This means that whatever you have at your disposal can go on this website. The registration process is pretty simple and can take a maximum of 20 minutes. You don't have to give any subscription fee or other hidden charges as a partner on Booking.com.
The commission charged per booking is 15% of the rent.
With amazing customer service, Booking.com ensures that the reviews guests leave you are legitimate and organic. This way you can improve your credibility by offering good services to clients and earning more revenue. Also, the prices that the guests see are final and Booking.com doesn't include any other hidden charges.
Huge following, amazing services, and other perks should make this platform one of your top choices for renting out your property. The brand of booking.com ensures that your property gets enough traffic and helps you generate healthy revenue.
5. Homeaway
Another giant of the vacation rental industry, HomeAway has become one of the most reputed websites for its amazing services. Now owned by Expedia, and connected with a network of 75 other websites, HomeAway is the number one platform for vacation rentals.
As far as the listing is concerned, your property will be judged by several factors like description, guest review, pictures, etc. Additional factors such as wi-fi availability, property type, and location. This helps the guest making the right decision, thus less hassle for hosts. The biggest advantage for users is the ability to do an instant booking. Also, the large network of HomeAway provides numerous advantages for both the users and hosts.
The total commission charged is around 15%.
However, all these services like the previous websites aren't free. Here hosts have the option to choose from two choices: either to pay an annual subscription fee or pay per booking. The annual subscription can give homeowners tools that can make managing property very easy, but is an option that is not available anymore in most parts of the world. But if you opt for the other option you must pay some fixed percentages: 5% commission and 3% credit card charges on every booking made.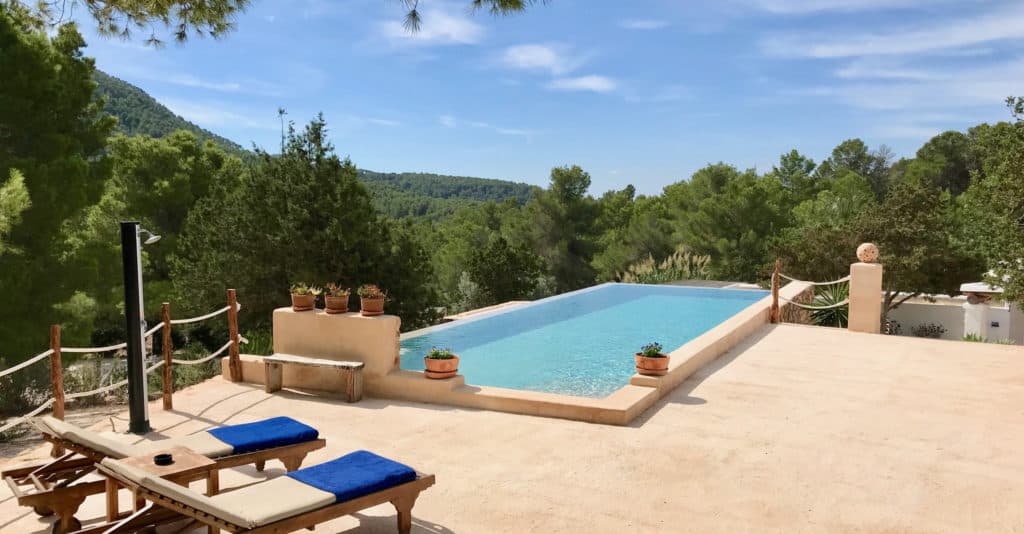 6. Free Listings
Apart from all the website with paid plans- annual subscriptions (Dinosaur model) and commissions- there are platforms which can help you perform these tasks for free. These websites may not offer the same experience as paid ones and might have some features missing out, but it is very effective if you are low on budget. Starting hosts can use this website to get a feel of what they are getting into or in general diversify their options.
Trip advisor is one such app in which one can post their ads for free and pay just 3 percent on each confirmed booking. Ok, that´s not really Free. Being the world's largest online travelling community, trip advisor can give your ads plenty of traffic.
Also, by posting your ad on trip advisor, you are automatically being connected to a large network of websites like Holiday lettings, Flip key, HouseTrip, Niumba and Vacation home rentals, etc. The nature of these websites allows you to cancel ads at any time. You can even choose a cancellation policy that suite your type. The platform also provides an easy and secure collection of money. With so much to offer for free, Trip advisor should be on your list.
Travel Station is one another such website that offers its services for free. Though just founded in 2013, this website has earned itself a name in the market. One can list their property for free on this website without a limit on postings. They offer good customer service and their services to more than 25000 travelers around the globe.
7. Homestay
Homestay is one another such website that helps you list your private rooms for free. This website operates in more than 160 countries and has had more than 200,000 guests since its foundation in 2013. Although the listing is free, you still have to pay a 3% host service fee to the platform.
This application also provides you the opportunity to charge for additional services you plan to provide by directly negotiating with the client. This website specializes in providing services, such as private rooms, to solo travelers. Also, the option of directly negotiating with the guests makes this platform a very cool option.
Conclusion
Even though it seems easiest to just list your vacation rental on the OTAs like Airbnb, you need to know that you will be 100% reliant on them for taking care of your interests. If you appreciate your Freedom and Independence, make sure that you have alternatives like your local rental agency or your own website.
Remember: The OTAs can be friendly, but not necessarily your friend.
Diversify your marketing channels!