If you have amazing rentals knitted with all the luxuries for a comfortable stay, your goal should be to get more bookings. But with thousands of vacation listings out there, it can be tough to make your property stand out from the crowd. So, are you wondering how to get more vacation rental bookings and maximise income? Well, it takes more than just waiting for reservations to tickle in. In this post, we'll discuss how to increase vacation rental bookings. Read on and learn more. 
Competitive pricing
If you want to increase bookings of your vacation rentals, you should master the skill of competitive pricing. Think about it- if the price is too high, you lose the bookings. And if it's too low, you risk losing some money. But this doesn't mean that you should be reluctant to raise the price during peak season. Similarly, you don't have to hold to a higher rate when the calendars are empty. This is so important that we wrote a whole article on Pricing your Vacation Rental.
If you want to thrive in a highly competitive market and get repeat renters, you should find a sweet spot when it comes to pricing. Not to mention, overestimating your rental fees can lead to a high vacancy rate. This brings us to the question, how do you set the pricing?
First, you must research the prices travelers are comfortable paying. What's more, you should analyze the expenses to ensure you're within a reasonable range.
While it's okay to price your property based on the competition, you should first understand whether you're in a level playing field. As you do the market research, be sure to compare your pricing to other vacation houses equivalent to yours. Also, look at the listings in your location and analyze the defining qualities of each property. 
When it comes to pricing, you must put yourself in the shoes of potential guests. What would be your selection criteria if you find vacation rentals offering the same services and are in the same area? Of course, you'd choose the one with a lower price. If you want to gain a competitive advantage, you should differentiate yourself from the rest.
For starters, the pricing you use can help build reviews and reputation. As long as you still make a profit, you can use the undercutting strategy to stay ahead of the competition. You should always monitor the prices of your competitors and keep yours lower.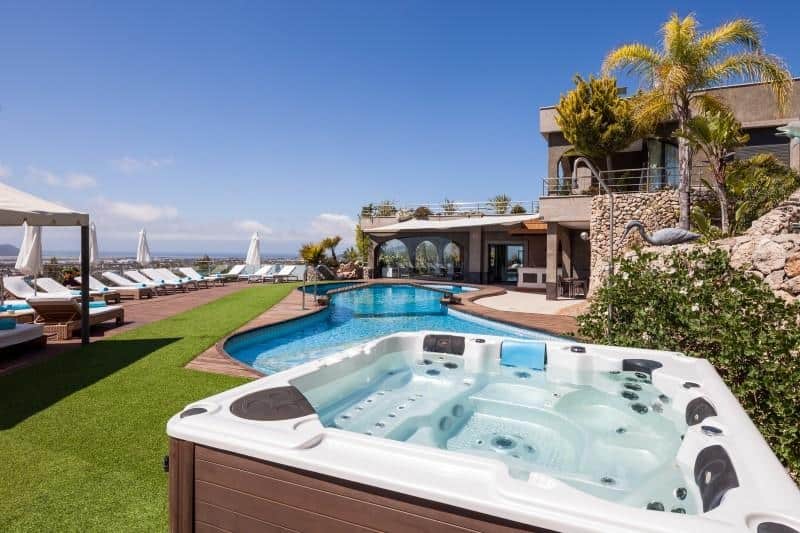 Increase social media presence
If you're not active on social media, you could be losing lots of bookings. As a vacation rental owner, you should leverage your online presence with platforms like Facebook, Twitter, Instagram, and more. Every time someone interacts with a photo, blog, or videos, it will appear on the users' feed. And when someone likes your post, you can see their friends. That way, you can reach out to thousands of people for free. 
When you post great pictures of your vacation property (let us help you with that), you should add a mix of useful things that your guests will find helpful. One way to engage them is to provide tips about your local area. As you share information about your property, don't just promote the place but the experience. For example, you can take photos and videos of how spacious the rooms are. You can also take it a notch higher by posting photos of marshmallows sitting on a coffee table or a living room with a fireplace. 
Photos are the most important tools for selling your home. If they're of low quality, a traveler won't be comfortable making the reservation. The idea is to give guests opportunities they can take advantage of. To ensure what you offer reaches more people, you should encourage guests to tag you on their social media pages. This will help you get out of your normal circles. But how do you reach out to people who don't know that you exist? Well, you should make use of hashtags and location tags. Even if they won't do the booking at the spot, the click though can benefit your search ranking. 
No one can find you
You can have a stunning website but if no one can see you, then it's useless. As a vacation rental owner, you should not underestimate the power of SEO. If your website doesn't appear on the first pages of the search engine, new clients find it difficult to reach you.
For optimum booking conversion, you should ensure your website appears on the first three pages on the search results. To do this, you need to find the right keywords. What terms do people search for when finding vacation rentals from your area? This is what you should add to the content on your website.
If you recently created your first website, you can target low competition but specific keywords. However, you still need to do more work to rank high on SERPs. Another strategy is to use appropriate page titles. This should include three elements: the Meta title, Meta description, and URL. The Meta tag is the most important as it attracts the attention of users.
Because search engines try to provide users with valuable information, you should ensure what you post is relevant to the target audience. Perhaps, you can describe your rental by posting high-quality photos, pricing, customer testimonials, etc. Other than that, you should keep the blog of your website up-to-date. Be sure to include things like area news, special offers, and any changes in your vacation rentals.
Optimize your listings
If you want people to click your rental booking, you must optimize the listing. Apart from giving exciting property descriptions, you should use titles that pique interest. You should also advertise your property on as many websites as possible. As a vacation rental owner, you're up against hundreds of neighbours so you should make your listing stand out of the crowd. 
One strategy to optimize the listings is to accept online booking and payments. This is what most travelers prefer. Secondly, you must respond to all inquiries promptly. While it's okay to respond to questions within 24 hours, most people want immediate answers. And bearing in mind that you're in an oversaturated market, you should provide your guests with unmatched customer service. Guests appreciate fast responses and they will reward your efforts by becoming repeat clients.
When guests are tossed between deciding on booking two similar properties, they try to look at the one that stands out most. Therefore, you should ensure you complete your host profile. Do everything you can like uploading your biography or smiling photos. The idea is to persuade the guests to choose your property over the other. It's worth mentioning that some listing sites provide a link to your website – take advantage of their authority.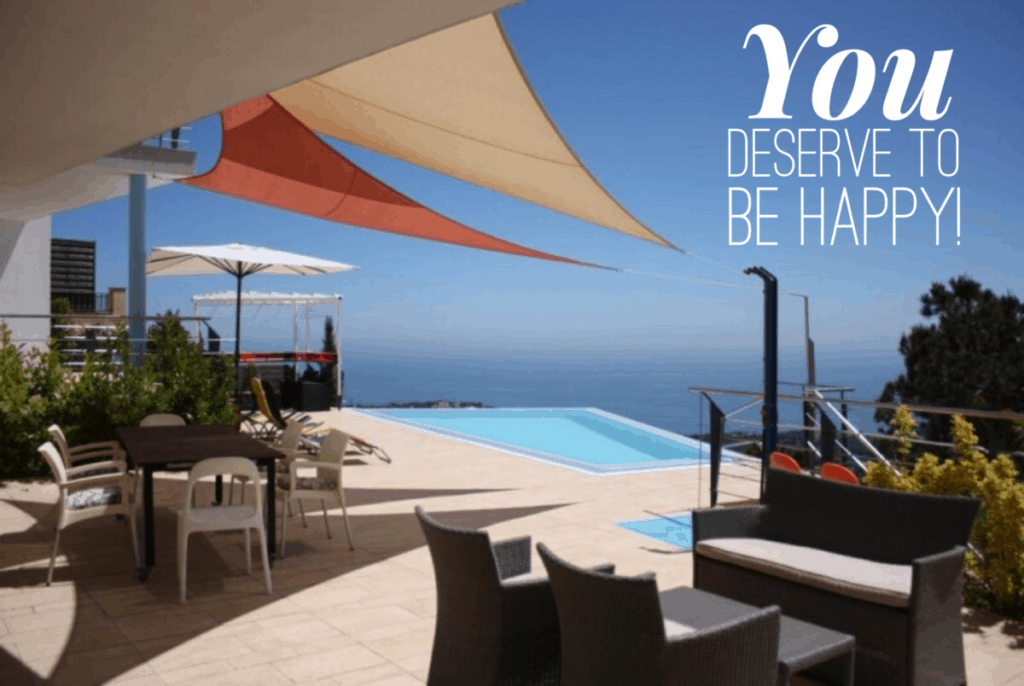 Encourage reviews
It's estimated that 80% of travelers book a vacation rental listing that has reviews of the past guests. Reviews can be helpful if your website doesn't have high-quality pictures. But how do you get them? You can personalize the requests and insist on travelers that reviews are an important part of your success.
Alternatively, you can request guests to write reviews before they leave your vacation rental. For those who can't write a review, you can ask them to email you handwritten notes that you can post on your website. 
Customer reviews don't have to be positive. Even negative experiences can be valuable to the success of your business. At times, the guests may experience some hiccups that they can mention in the review. And think about it- any online review without some negative feedback looks biased. Maybe the light bulb wasn't working or the bed was not made. However, you should ensure you give the guests a moment that will color their experience for the rest of the vacation.
A guest who feels they got the best value for their money can request to write a review. If they are happy, they will mention every good detail about your property. The more reviews you collect, the more your services will look more appealing.
Pay attention to the property description
Your property description should include a `hook' that makes travelers choose your vacation rental. Make sure you include a well-written description and eye-catching photos. If you don't know where to start, you can emulate other listings but make yours more enticing. Your goal is to create images that remain in the mind of prospective clients. We will help you writing the perfect description for your vacation rental here.
Some of the things you should include in your listing notes can include an inviting living area with a large flat screen, an L-shaped couch, etc. This will make travelers feel comfortable booking your property. Remember, you only have a few seconds to leave a lasting impression on the visitors.
The rates should be up-to-date
A traveler will get frustrated when he or she finds that the rates you give are not up-to-date. If you're not updated your listing, take time to do so. Sometimes, when the calendar is not updated for two months, the listing is removed from the search results.
The moment you receive a booking, you should ensure the rates are current. Needless to say, the most competitive rates will depend on the price of the surrounding lodging options, location, and quality of the property. Keep an eye on the peak season as well as market fluctuations and then adjust the rates accordingly. Any inaccurate charges can leave the prospective client bitter.
Final thoughts
Travellers want the best vacation, so you must prove they've picked the perfect rental. If you're still stuck on how to get more vacation rental bookings, it's never too late to change your strategies. Be sure to follow the above tips and you'll soon reap the rewards.