Vacation rental is a HOT Market to be in! The vacation rental tourism segment is looking to overtake the percentage of market share of hotels in 2020. That is huge! Post-COVID19 the vacation rental market is expected to expand even more rapidly, which is logical if you consider the hygiene element.
So if you are looking to start a vacation rental business you are surely in the right segment! Let me share with you how we did it with Club Villamar (a double-digit-million-revenue-per-year villa rental company in Spain) over 15 years ago and how I would do it in 2020.
If you are looking to start a vacation rental business, check out this and this article as well for useful insider tips! Learn from my mistakes, that is why I made them 😉
What is A Vacation Rental Business?
A Vacation Rental Business rents out private homes for the short term. It is very different from hotels, because there are probably multiple owners and all properties have their own kitchen, living room and several bedrooms.
A vacation rental business involves acquiring, maintaining, marketing and renting out these properties to travellers.
Why A Vacation Rental Business?
Look there are people that start businesses all the time and you can choose. So why choose Vacation Rental as a business?
Growing Market – As I already said, this market is booming and not a lot of professional players have really taken advantage of it. Sure, there is Airbnb, Booking.com and other Big Boys that are making money in this space, but they do not control the ´beds´, the actual accommodations. You can.
Service – It´s a service company which means: no stock, no shipping, no physical products, no ´sizes of clothes that do not sell well´, no perishables. Less headaches.
Multiple sources of income possible – You can make your money on renting out, service looking after the guests, maintenance, insurance, garden and pool services, cleaning company etcetcetc. It even gives you access to owners who will one day sell their vacation home and might want to buy a new one. That gives you the possibility for being their real estate agent (they already trust you with money and the keys of their house) or even investing yourself!
Using OPM – You are using OPM (Other Peoples Money). That means that you do not actually have to own, maintain, pay for the mortgage of a vacation villa yourself. Other people do that.
It is fun – Vacation rentals are often situated in places where guests would like to come to spend their vacation. So: Happy Places! You will meet a lot of guests who are just happy to get away from it all and are looking forward to spending a great vacation in a villa.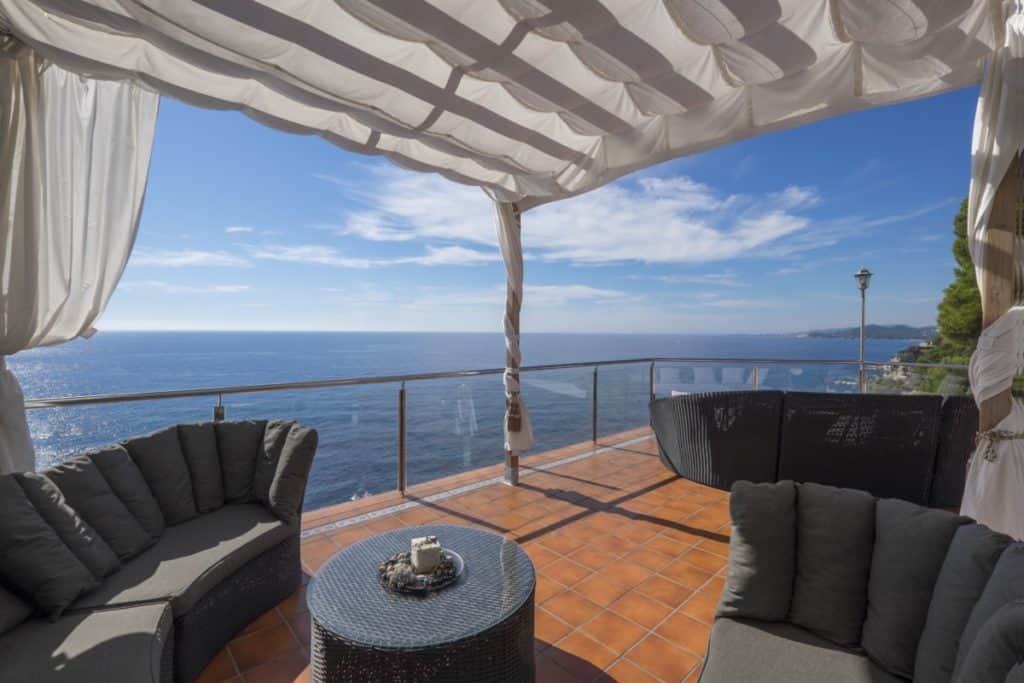 How To Start A Vacation Rental Business
Of course you have to start with all the stuff you would normally do when starting a company:
Do Market Research. If there are no vacation rental properties and no tourist in your area, how are you ever going to make money with this gig? If there are plenty of tourists (ideally growing numbers as well, like in Nashville, TN and ideally all year around) and homes available (the regulations are not too strict), you´re in the right spot.
Check out the competition. There will likely be competition online from the Big Guys: Airbnb, Booking.com, Homeaway and others……but do not fixate too much on that. That can be an opportunity as well as you can list ´your´ vacation rentals on there as well. And you might not need them as much (see how we generate 90% direct bookings) if you do your own marketing as well. Try to look ant hte competition ´on the ground´ the ones that actually rent out and manage multiple properties. The ones that sign the contract with the owners. See what they are doing and ask yourself: ´How can I do this better?´
Make a business plan and try to look into the future: What do you want this business to look like in 5 years time. 10 Years?
Register your business
Do your taxes
…..bored yet? Let´s move on to the fun part. (but seriously, do the normal stuff to start a business.
Your Own Vacation Rental
You do not actually need this, but owning your own vacation rental is actually a great way to start a vacation rental business. Just think about it. You possibly will be even more motivated to rent out your own vacation villa. You will prepare it immaculately, stock the kitchen, do the best, smartest and cheapest marketing to optimise your turnover and profit.
You will soon find out that a Vacation Rental is not really a passive source of income, which gives you the perfect opportunity to offer your services.
You will write down everything you have learned and then apply it to vacation rentals of other owners. That is how we started out as well. First we bought a villa in Spain, then we had a group of friends that also wanted us to rent out theirs. Then friends of friends. And now we offer over 3500 villas, of which most have a private pool, on the Spanish Coast.
It will also help you with the acquisition of other owners. Walk the walk.
Vacation Rental Acquisition
Back when we started Club Villamar, we were 5 partners in the company and only 2 spoke Spanish…..not native tongue. And we started out in Catalunya, where the inhabitants prefer to speak Catalan. Catalan is and was like Chinese to us. So we had a problem. Not only did this slow down our acquisition, but we had to hire staff for that in the early stages of the company as well.
I am hoping that you do not have this problem, because: You will have to network. Let everybody know that you are looking for properties to rent out and what services you actually offer. Tell them how you will make them money, how much and that you will look after the property. Those are the main things the owners are looking for:
Will this nice person get the most out of my property?
Will this nice person pay me and when?
Will this nice person not wreck my vacation home?
Which brings me to the next topic:
Vacation Rental Systems
Imagine you are sitting at the coffee table with the owner of a property that you want to rent out (you do have criteria that a vacation home should meet, right?). You have convinces the owner that you are the real deal, the one to trust. What now? Sign a contract, right?
Like any business you should have your systems in place. A system for following up with a prospective owner, a system for signing a contract, a system for inventory and all further steps that will follow. In our start up days there were not so many tools available, but now we use Trello.com and Pipedrive.com and a whole bunch of other tools to streamline out business processes.
You will need them, believe me!
Take Vacation Rental Pictures
Ok, here is the place you really need to do your best. Pictures are crucial. Good pictures make the difference between not renting out and crushing it. We have seen this time and time again.
Just think about it: you are asking stranger to choose your property even though they have never been there and do not know you: They need to be re-assured that all is OK.
Most owners and agencies make pretty good pictures these days, so you really need to step up your game. For more Tips, click here.
Write Vacation Rental Description
Even though a Picture Paints A Thousand Words……you still need to write a nice description for the property and you might need to translate it as well.
This is a great opportunity to excel as most owners and agency owners really have no idea how to write a stunning villa description.
If you swore, the day you left school, that you would never write more than 140 characters (a twitter tweet), hire a pro through Fiverr or Upwork.
List The Vacation Rental
All you have done till now is preparation. This is where the rubber hits the road, but….Where o where to list my vacation rental?
I´ll tell you what not to do. Do not list on just one site. ´1´ Is the most dangerous number in business. And you can list on several of them, no problem. There is even software on the market that lets you connect to most of the Big Guns at once.
That leaves only one question. Should you have your own website?
YES
Do not be too dependent on the OTAs (Online Travel Agencies) if you value your Independence and Freedom. it s not that they are bad people, but they can do bad things as they have proven in the COVID19 crisis. These are just other businesses and your interests and theirs are not always aligned.
You will be happy that you have your own channel in these times. Did I mention marketing can be done cheaper than the 15% that the OTAs charge you for a booking? Get your own website 😉
Look After Your Guests
This is why you exist. Give your guests a memory they will never forget. The perfect stay at ´your´ property. This is the gift that you can give them.
They will love you for it, leave a good review, recommend you to other travellers and might even return!
Even though it is getting more and more difficult to satisfy and ´WOW´ your guests, if you are creative you can still find ways to do this!
These tips will make sure you make the right decision in starting your own vacation rental business. Best of Luck to you!