We all dream about having Multiple Sources of Passive Income, but do Vacation Rentals qualify as a passive source of income?
Vacation rentals can be a passive source of income, but you will pay a hefty commission for all the work that needs to be done by others. Very broadly you will have to pay for 3 things:
Advertising and securing the actual booking
Looking after your guests
Maintenance of your vacation rental
The Investors Walhalla: Passive Income
Ever since reading ´Rich dad, Poor dad´ by Robert Kiyosaki, this quote has stuck in my mind.
And if that did not convince you, this is what Warren Buffet (one of the wealthiest people alive and very very successful investor) said:
The expert are all clear on the subject: Make sure you have several sources of passive income to cover your expenses and you are financially free! Not have to work anymore, unless you really feel like it.
A great goal to strive for.
Investing Is A Great Idea, But…..
You have to have money work for you and pay you a return on your investment. The stock market is a common vehicle for doing that. And of course Real Estate. There are lots of ways to investing in real estate, the most common sectors are:
Commercial real estate
Residential real estate
Land
And then there is the sexier option: Vacation Rentals.
Have a luxury villa with private pool and sea view near the beach to enjoy with your family AND make money? Great! I´m in!
Is it really possible to make money with Vacation Rentals?
It is absolutely possible to make money with vacation and short term rentals. Home owners do it all over the world and it is now more popular than ever to rent a vacation rental property for your next holiday. Vacation rentals share of travel increases year over year.
Check out this article: Are Vacation Rentals Profitable?
2020 Could very well be the first year that the vacation rental market trumps the hotel market. Yes, it is that big.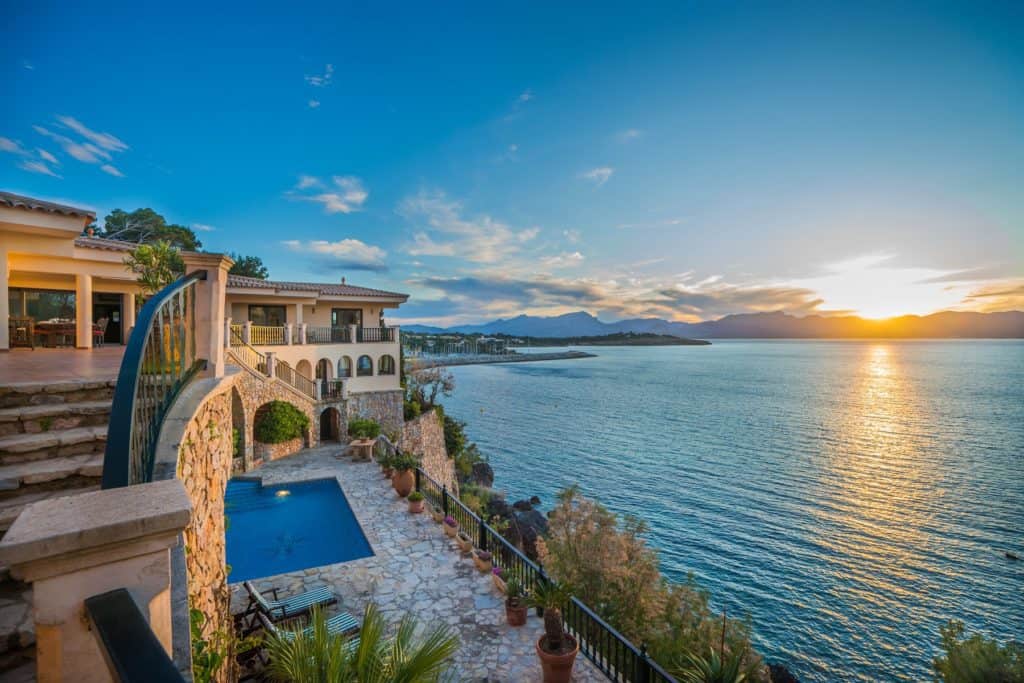 …..Are Vacation Rentals a Passive Source of Income?
It all depends on your definition of Passive Income.
If you mean: Buy it and forget about it…..No.
Buying a residential rental property for long term renters is certainly more passive than a vacation rental.
What Work Is Involved?
The work involved can be categorised in 3 facets, The actual rental of your Vacation Home, the contact with upon arrival and during the stay of the guests and maintenance.
Renting Out Your Vacation Property
There are 2 ways that you can do this:
Take care of it yourself
Have other people do it for you
Renting Out Yourself
Nowadays it is not so complicated to list your vacation property on one or more of the bigger short term rental platforms like Airbnb, Booking.com, Expedia, Homeaway or VRBO. These are the biggest players on the market right now and they all work with a ´commission on booking´ model. The fee you can expect to pay is on average 15%.
Even after you have listed your property, you will have to:
Communicate with guests. The sooner you reply to their requests, the better for your ranking in the search results
Improve your listings (taking pictures and improving your description)
Stay up to date with all the changes that the platform makes, like new Terms and Conditions
Active price management
It´s not so bad when you have 1 short term rental property, but when you have several it kind of adds up.
There is software available that connects your vacation home(s) to several of these platforms. That makes the management easier, but of course these come with either a fixed costs or a commission on a booking.
If you want to rent out your vacation rental by yourself, you might appreciate this article about Advertising your Vacation Rental.
Have An Agency Take Care Of Your Bookings
You can also hire an agency to manege the above tasks. They are professionals and will have constant focus on optimisation of the presentation of your property.
Most of the time these agencies also have a website of their own and will generate direct (without involvement of the OTAs, Online Travel Agencies). That is ideal as that spreads the reach of your property and lowers your dependance on the OTAs like Airbnb. Read more about that here.
You can expect an agency to charge you 10 to 15 percent per reservation for these tasks.
In either case you will have to find multiple new guests every season and year.
Guests Check In and Service
When the guests arrive, they will appreciate a check in . And even if your guests arrive and find the keys in a key locker (very common nowadays), you will have to provide a point of contact in case of emergencies for the guests.
Again, you can either do this yourself or pay a service company to help you out. Most of the times, local vacation rental agencies can also take care of this for you.
You can expect to pay another 10 to 15% commission on your booking for these services.
Maintenance Of Your Property
Of course when your guests arrive, they would like to find your property well taken care of:
Clean house and arranged
Clean and fresh linen
Garden maintained
Pool maintained
Again you can do this yourself, but with several properties that may be too much work.
The costs of this service depends on a lot of factors, like the costs of manual labor where your property is located and the size of the property. Of course the property will also need regular maintenance, like painting.
Another consideration is that when you are renting out long term, the utilities are charged to the renter. With vacation rental, the property owner usually pays for the utilities.
Conclusion
It is possible to rent out your vacation home passively, but there will be extra expenses that can run up to 25% of the booking sum and new guests will have to be found each year. If your property is in a desirable location, you can still expect to make a good return passively.
If you choose to rent out and manage your property yourself, it is not a passive investment at all.
So why are vacation rentals so popular?
Renting out Short Term is popular, because you can also use the vacation home for your own stays and family outings. That is just great: You can make a return on your investment and improve your (and your loved ones) life style.
Who does not want that?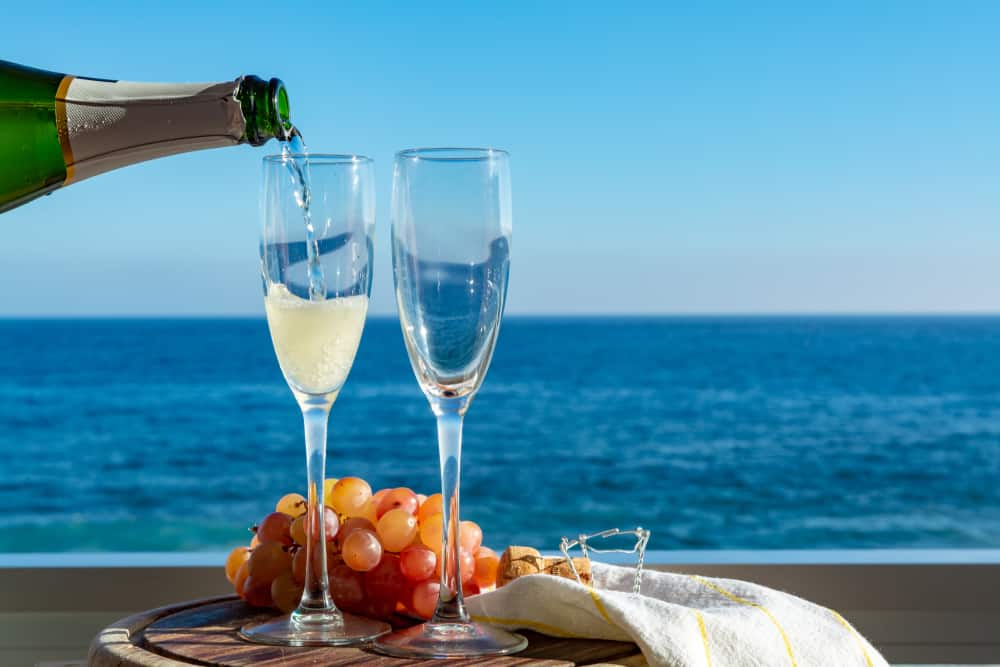 Related questions:
How to Advertise my Vacation Rental on Facebook for Free
How to make Pictures of my Holiday Home