It seems obvious that a vacation rental manager's job is to manage vacation rental properties.  If that is something you are thinking of doing, you want to more about it, right?  Besides taking reservations and people's money, is there more to the job?   
What do vacation rental managers do? Vacation rental managers oversee managing multiple vacation rental properties for clients. They market their company, list rentals, price properties for rentals, communicate with guests and staff, and report and analyze data for rental property owners. 
This article aims help you see exactly what a rental manager does as well as what to consider if you're looking to start renting out vacation properties. We'll also cover the main benefits of choosing a vacation rental property management company for any properties you have that you want to rent out on a short-term basis.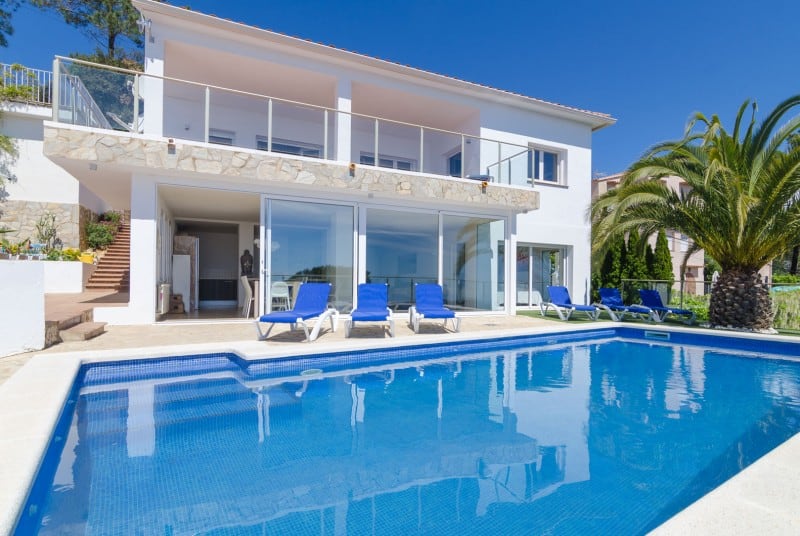 What Are the Main Responsibilities of a Vacation Rental Manager?
A vacation rental manager has a huge number of responsibilities including marketing, upkeep, listing, and communicating with tenants. 
Marketing to Vacation Property Owners
It is impossible to run a vacation rental business without any properties to market. With this in mind, the first step that a vacation rental manager has to take is to market their business to people who own rental properties to make them aware of their services. 
The best way to market to these vacation homeowners is to build a website that relays reliability and credibility. This is also a great place to build a good list of testimonials along the way. A website is a great place to post exactly what is on offer. A well-optimized site will bring in customers on its own. You can create a website using tools such as WordPress or Wix. 
Social media is also a great platform for marketing to vacation rental homeowners. Platforms such as Facebook, Twitter and Instagram to marketing the different properties that are on offer. 
Listing Rental Properties
While it is beneficial to marketing rental properties on dedicated business website, it is also important to list on all the platforms that modern travellers use to book their vacation accommodations. Some examples include Expedia, Booking.com, and Airbnb. It is best to get your listing on as many platforms as possible so that it is more likely to sell out on all dates. 
The more places it is listed, the more people are going to see it and the more likely it is that you're going to receive bookings. Listing rentals involves uploading descriptions of each of the managed properties as well as various pictures of each one.
The descriptions will also include lists of all the amenities that are include within each rental property, as well as lists of any house rules that may be relevant if people want to stay at the property. This can include things such as no smoking, no pets allowed, or no parties allowed.   
Pricing Rental Properties
A vacation rental manager is also responsible for pricing up rental properties. To maximize the occupancy, vacation rental managers will need to continuously increase and decrease the rental prices to reflect the demand for properties. 
This means that higher prices will be set during popular travel dates and lower prices will need to be set during the less popular travel months. This can be quite a time-consuming aspect to a vacation rental managers job, especially if they are managing properties in multiple different regions.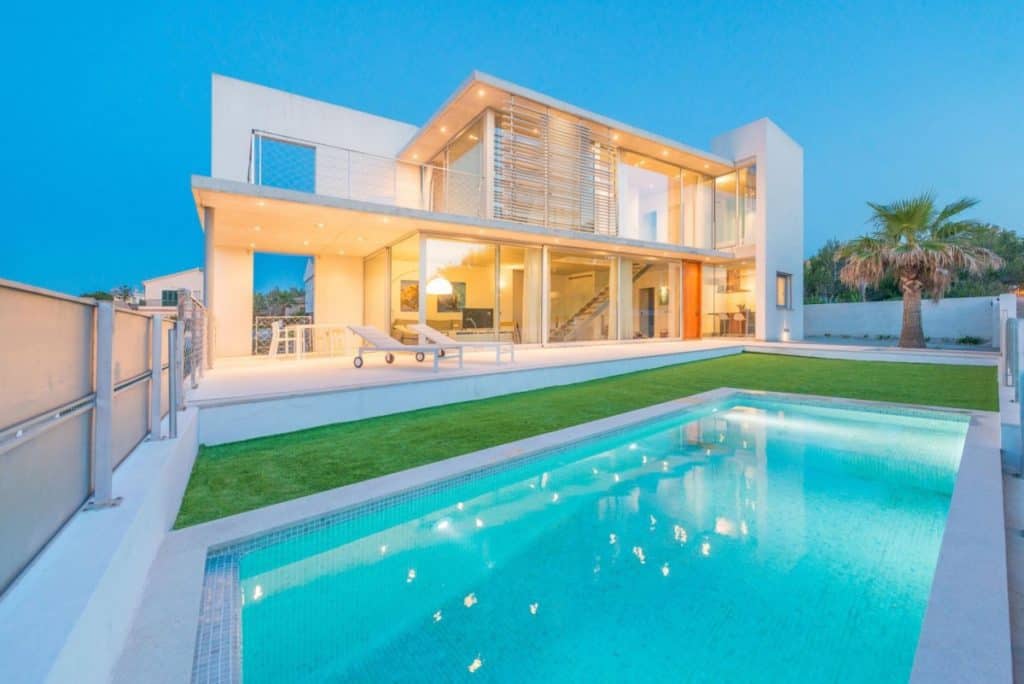 Synching and Managing a Calendar
To avoid renting out properties multiple times on the same dates to guests using different channels to make their bookings, a vacation rental property manager will need to alight their calendars on all channels to accurately represent the availability of each vacation property.
This means that if a booking comes through on one channel, the vacation property manager will need to block these dates off on all other channels to avoid the possibility of someone else making a booking for that property on the same date.
It is always essential to keep on top of checking that there are no overlaps in bookings as mistakes can be extremely damaging to a vacation rental property manager's business. Just like you want your customers to be reliable, you need to be reliable, too.
Communication with all Current and Future Guests
The best way to close sales is to communicate with potential customers. If interested guests have any questions, it is a vacation rental manager's job to respond in a timely manner to adhere to the potential guest's query and secure the reservation. 
Guests will expect timely responses during the entire process of the rental. Staying on top of communication is the best way to get good reviews on properties and is great for securing returning guests.
Responding to communication can be a timely manner and can take up a large portion of a vacation rental manager's job. Some people prefer to outsource communication entirely so that they can focus their efforts on the other aspects of the business. As a vacation rental property manager, hiring an assistant or a team of secretaries could be really helpful.
Co-ordinating with The Staff
Rental properties need to be prepared before each new set of guests arrives. Owners of rental properties will usually have reception staff, cleaning staff, and maintenance staff on hand to sort out the property after each guest vacates and before the next guest arrives.
The staff need to know where they need to be and at what times and they should also be aware of how many guests are staying at the property at any one time, as well as when they are due to arrive and vacate. They also need to be aware of any special requests that the guest have made.
It is the vacation rental manager's job to ensure that the on-the-ground staff are always aware of what is happening when, and what they are required to do at any given time.
Reporting to Property Owners
Keep in mind that you do not own the property yourself, so keeping up with the owners as well as the tenants will help everything to run smoothly. If things run smoothly, people tend to come back.
That involves keeping the owners of rental properties in the loop on what is happening at all times. Clients need to be aware of how their property is performing, how much they are earning, how many bookings are being made, and how they are performing in comparison to their competition.
Vacation property managers should also relay any feedback received on properties as well as any complaints or issues that may come up when guests stay in the property. The property owner should always be well in the know when it comes to everything to do with their property.
Analyzing Success
Vacation rental property managers will analyse the success of each rental property to determine any factors that need to be changed. They will keep an eye on reviews and will advise on areas that could be improved to increase the rental success.
It is important to know which areas of the rental are strengths and which are weaknesses so that these can be improved or replicated. It is also important to review which dates are selling out the quickest and which are being left unrented so that the prices can be adjusted accordingly to maximize the rental profits.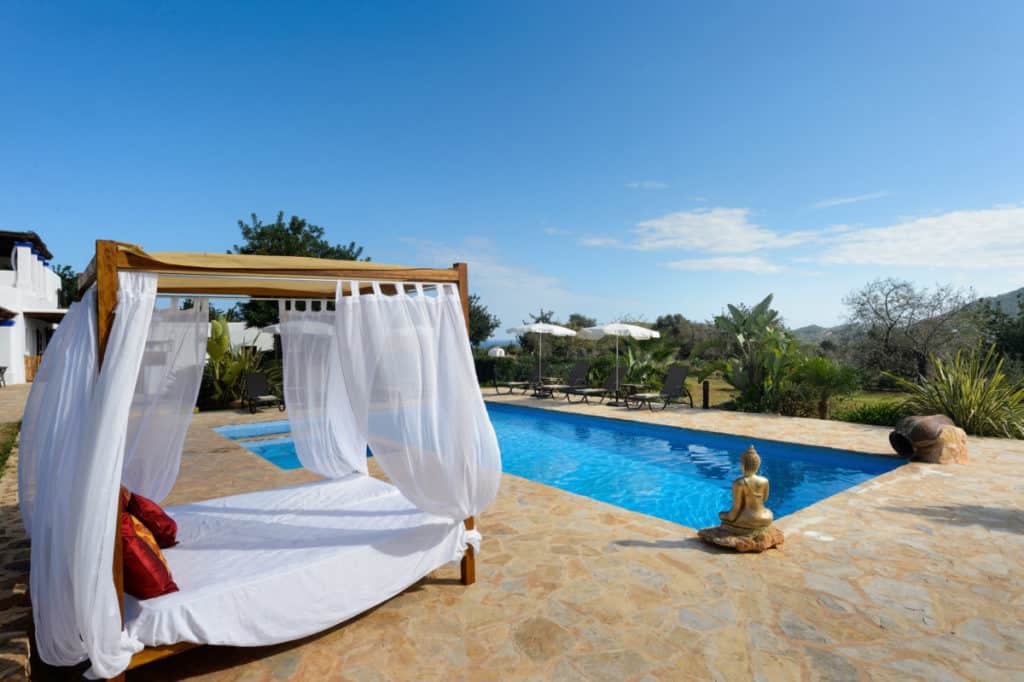 Enhancing the Experience for Guests
The most important factor of vacation property rental is the experience for the guests. This is the key to continued business. Vacation rental managers must ensure that each property is properly prepared for every new guest on time. Whatever a vacation rental manager can do to make guests happy they must do.
People rely a lot on reviews when it comes to booking a rental property, and it is the job of a vacation rental manager to ensure that each property they manage received glowing reviews from every single guest.
What is a Vacation Rental Property Management Company?
A vacation rental property management company is a business that includes overseeing all the promotion, rental tasks, and maintenance tasks involved with renting out a vacation property. There are a huge number of elements to a vacation property management company and it can be a little bit more complex than you may think. 
Property rentals have been around for an awfully long time, however, the newest trend in the industry includes short-term vacation rentals. This is where a rental property management company comes in. 
The concept itself is simple – if you own a property of any kind, you can rent it out to guests for short periods of time. Most often, guests will stay at a vacation rental property for a few days to a week, however, sometimes they may wish to stay a lot longer. The idea is to have a home-style place to stay while on their trip without having to pay hotel prices.
Vacation rental properties will usually come fully furnished and will provide guests with everything they may need – similar to a hotel. However, the stay will feel a lot more "homey" than a hotel stay.
Since managing vacation rental properties can take a lot of work, many property owners will choose to outsource the work to an external company, also known as a vacation rental property management company.
Generally, vacation rental property management companies will earn commission each time someone makes a booking of one of their client's properties.
Things You Need to Know if You are Thinking About Getting into Vacation Property Management
If you have a rental property of your own, or if you are thinking of going into vacation rental management yourself, there are a number of things that you need to consider first. Below is a list of things to consider if you are thinking about going into vacation property management:
Know Who You Are Marketing To
If you are looking to purchase a property to rent out, you should think about the location carefully. It is best to choose an area that you are familiar with, and you should be aware of what people visiting that area are looking for in a vacation rental property.
It is important to have knowledge of the above before listing your first rental property. Doing online research before deciding to start a rental property management business can be extremely beneficial. 
Search on Google for everything you need to know, take a look on some public forums for information, and scope out the competition. Scoping out your competition can be greatly beneficial.
If you can read reviews of other properties in the same area, you can see what aspects of the stay people are happy and unhappy about and you can adapt your own properties to reflect the aspects that people enjoy about stays in that area. The more prepared you can be, the more likely you are to succeed. 
Put the Guests First
The guests are the most important aspect of a vacation rental property management business. You can never stop going above and beyond to improve guest experiences. There are so many things you can look at for improvements including better amenities, more efficient checking in and checking out process, or more helpful information about the property.
Improvements can go a long way in ensuring that you receive positive guest reviews and secure continued business. The better and more memorable your properties are, the more likely you are to receive glowing reviews from guests. As long as you put guests at the very front of your business and make them your top priority, your vacation rental business is going to prosper.
Never Stop Learning
Guest needs are incredibly diverse and forever changing, so it is important that you learn from every guest and every experience. Try sending follow up emails and surveys to your guests after their stay to see what they thought of it. Plus, you can also encourage them to leave you a review if they enjoyed their stay. 
Getting feedback from your guests is especially important as a vacation rental property manager and is one of the keys to successful growth. If you always strive to improve upon people's ratings of your properties, you can ensure that you receive nothing but top ratings in the future.
Insure and Secure Your Rental Properties
It is incredibly important to maintain the safety of your guests, your property, and your own financials when it comes to vacation rental property management. To help both you and your guests sleep easy at night, ensure that your property has all the relevant security measures needed, and that you also have any relevant insurance needed to rent out your vacation properties.
A good way to look at this is to put yourself in your guest's shoes. Would you want to stay over in an environment where you do not feel completely safe? The answer is most likely no and will be the same with any potential guests you may have. When you set up your property management business, be sure to take care of all the security and safety measures needed to make your guests feel fully at ease.
What are the Benefits of Using a Vacation Rental Property Management Company?
There are several benefits to choosing to hire a vacation rental property management company to handle your vacation rental properties. Below is a list of the main advantages of finding a good company to take care of your property rentals for you:
They help get more guests to stay at your property so there is a much larger turnover rate and you will make a lot more profit over the year
They will ensure that your rental property is almost never empty
They offer a point of contact for any questions or concerns that guests may have
They can market your property very well
They will reduce the time, effort and stress that goes into managing vacation rental properties
They will offer fast turnarounds on any issues that may arise at the property so that your guests are always happy
They will organize everything and keep to schedules so you do not have to worry about a thing, you can just sit back and see your rental property maintain a steady flow of guests
They will manage your reviews to ensure you are getting great reviews and recommendations
What Vacation Rental Managers Do – Final Thoughts
With travel and tourism being such a booming business, and with the ever-growing popularity of short-term property rentals, renting out vacation properties is a great business to get into and is one that can be very profitable if you can find a good property in a tourist-friendly area. 
However, the area won't do it all. If you aren't ready to make sure you keep good relationships with your tenants and the owners alike, you're not ready to go into vacation rental managing. Make sure to check in and always inspect the home after your renters check out.
SOURCES