Registering on a vacation rental website is just one side of the story. The other side is living up to the expectations and providing quality service to your customers. An important component of this service is your kitchen; since a lot of people use vacation rentals to be able to cook for themselves. For this reason, your kitchen needs to live up to the hype. So: What should you stock in your vacation rental kitchen?
Your kitchen needs to have all the necessities that a guest might need for cooking. This article presents in detail the things you need to have at your vacation rental kitchen for the better guest experience.
A Set of Clean Functional Appliances

This is one of the most important components when it comes to stocking a rental kitchen. As a host, you need to make sure that everything is clean and working before a guest walks in. This fact gets even more important when it gets to kitchen since that is where you eat. Make sure that there are no leftovers from previous guests or some rotting dishes welcoming the new guests. A clean healthy kitchen can leave a lasting impression on your guests and get you more positive reviews.

Stove, Refrigerator, and Oven
These are the three basic and important appliances that every kitchen needs to have. If your kitchen is small and doesn't have the space to accommodate a stove, you can replace it with a microwave. This allows some form of cooking and heating, and in some ways can act as an alternative for a stove.
Ovens can provide a variety of options to the guests. This is a necessity that many guests need to bake delicious cuisines while they are on a vacation or work trip. Adding it to your kitchen adds a lot to your customer service and credibility.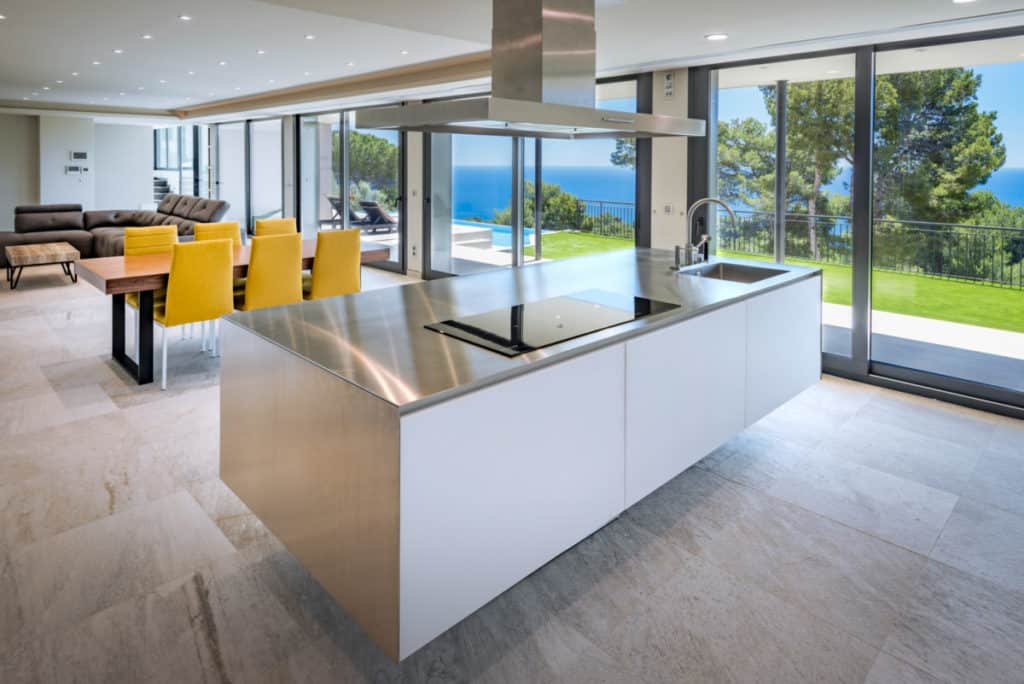 Refrigerators are another important appliance without which a rental kitchen is incomplete. They are the storage house where guests can save their meals, ice-creams, and what-not. Without a refrigerator a lot of food is going to go to waste and a lot of mess is going to be created.
 
Coffee Makers and Electric Kettles in your kitchen
Whether you are a tea lover or a coffee addict, these two appliances are going to come in handy. Many people want to treat themselves with coffee and thus a good coffee maker with an auto timer is a must to have. If you are renting out a property in Europe, make sure you have an Nespresso machine (and the first 10 cups). Your guests will love you for it!
Electric Kettles have a lot of other different uses than just making tea. They can be used for boiling water for let's say noodles or boiling an egg. The wide variety of uses of this product makes it invaluable to guests.
 
Electric Mixer, Chopper, and Toaster:
These are some other appliances which can assist your guests greatly in their cooking. For a very nominal price, you will be adding a lot of value to your vacation rental kitchen. These things can really ease the lives of guests and show that you put effort into thinking about their needs.
 
Kitchen Ware:
Now let's get into what your guests need to cook, serve, and eat their food. Planning the number of plates or glasses you need also depends on your property size. Thus, it needs to be thought before buying.
 
Cookware:
For a delicious meal, you need to have the right cooking gear. Just make sure you buy durable and quality products. This investment is going to reward you in the long-term. Some of the most basic cooking gear is highlighted below, although a lot of additions can be made.
 
Boiler pans
Different sizes of stainless-steel saucepans with lids
Loaf and Muffin Pans
Serving plates of different sizes
Different sizes of skillets
Utensils
This is the final set of kitchenware which can help you complete the kitchen rental experience. The list can go on and depends on how much thought you put in. Following are some basic utensils which can facilitate your guests:

Dinner plates
Bowls of different sizes- cereal bowls etc.
Basic cutlery- spoons, forks, knives, etc.
Sharp knives and other tools for meat
Can openers
Tongs
Vegetable peelers
Kids and family-friendly kitchen:
An important aspect of your kitchen needs to be inclusivity. You should include enough cutlery to accommodate kids as well as friends of your guests. One can have an accurate estimate keeping in mind the size of his property i.e. the number of bedrooms. You should have plastic kitchenware and other crockery for children. This cheap addition will add a lot to your customer value.
Also, if you have a property where you think guests will be inviting their friends over, be sure to have proper wine glasses and other serving dishes. Small additions like these can really win over your guests' hearts and help you with a positive review, your ultimate goal!
Cleaning Supplies:
To facilitate your guests to clean after themselves and receive a clean home at the end of the stay, cleaning supplies are pivotal. Most guests want to save you the hassle and clean the kitchen once they leave. So, to assist them in this holy task and prepare your property for the next guests, cleaning supplies are important. How can your guests help you with the cleaning when there are no cleaning supplies?


Mops and brooms
Cleaning detergents and sponges
Paper towels
Wipes
Kitchen cloths
Trash bags and dustbins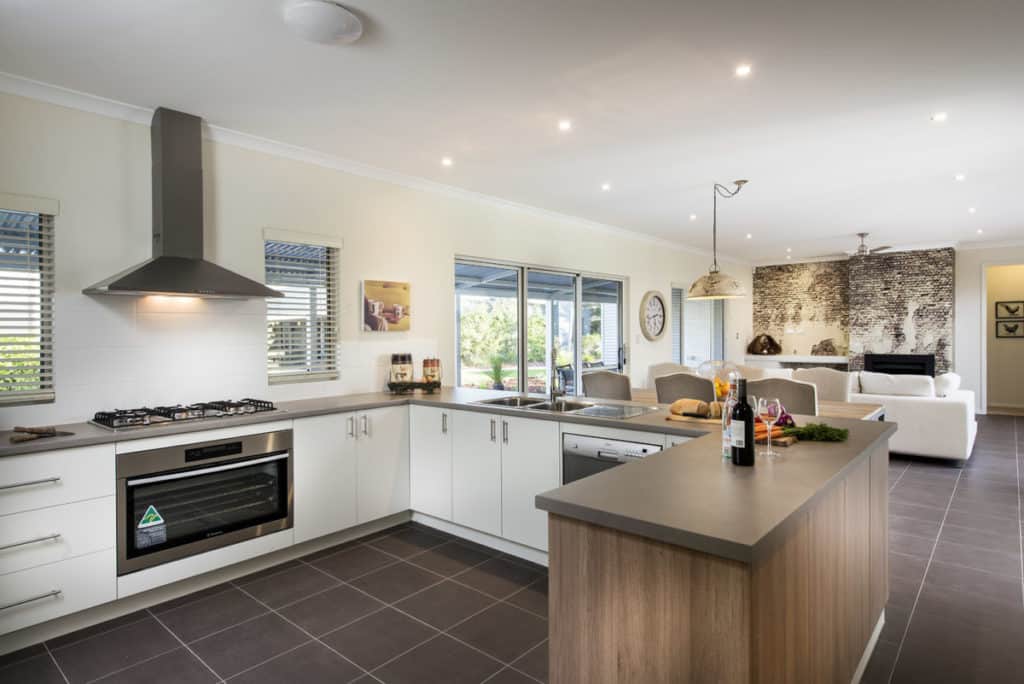 Storage space in your kitchen:
This is one of the most overlooked aspects of a vacation rental. Hosts usually do a good job when it comes to providing kitchenware, but don't install places where guests can store items. Small kitchens of vacation rental can't accommodate; thus, it becomes a problem.
The most basic and inexpensive solution to deal with this problem is the installation of wall shelves. This will not only add storage space, but a little investment in it can improve the internal décor of your place. So, it is important to give this factor some thought when building or upgrading your kitchen.
Pantry items:
The final touch to your kitchen is to have some very basic spices and sauces which are ubiquitous for any cuisine. It is a huge plus point to add these items as it just seals the deal for a positive review. Following are some items which you should include

Salt
Black Pepper Powder
Toothpicks
Basel
Garlic Powder
Vinegar
Cooking oil
Conclusion: Stocking your Vacation Rental Kitchen
With this, your kitchen for a rental is complete, stocked and ready for your guests. The items discussed in the above paragraph are necessary for you as a host to offer. This creates a very positive impression on the guests' minds which will help you to get 5-star reviews and generate more business for you.