Do you want to reach over 1 Billion Instagram users to promote your Vacation Rental? Good idea! With our company we have had Instagram in our marketing mix for ages. Here is how we got started, how we went from 0 to over 30.000 followers and what we learned along the way.
Launched in 2010, Instagram has been a sharing platform, and every brand is beginning to establish its presence on this site. Instagram is built around photos and videos, which makes it a perfect marketing tool for vacation rentals business.
To create an Instagram account:
Download an Instagram app from play store or Google play.
Sign up a business account and add your business profile to let others know what you have to offer.
Begin posting content
Invite as many people as you can to like your Instagram page.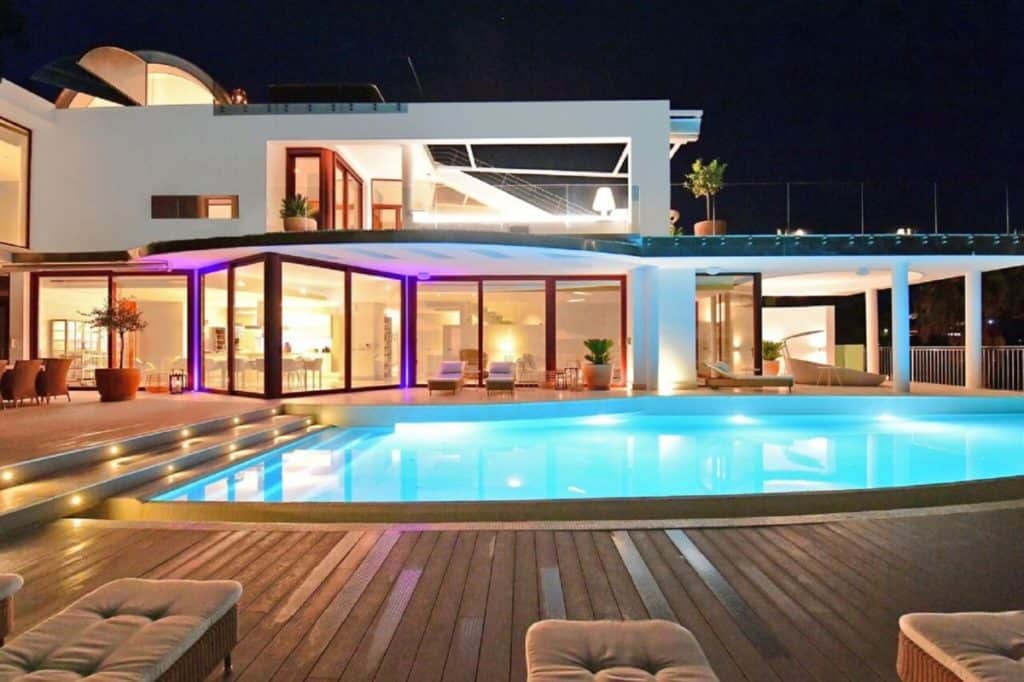 Why use Instagram for vacation rental business?
When Instagram first started, it was just a platform for people to share personal pictures and typically check their feed every day. Now, it has become an essential social media marketing platform for brands and marketers.  More often, businesses ask why they need to create Instagram. The answer is right here.
Instagram is a very simple but creative app. The visualization power it provides, you may not find it anywhere on social media.We already know that for renting out your vacation home, stunning, scroll-stopping pictures are crucial! It is a platform wherein you can market your vacation rental products the way you like. Whether you have a small cottage for rent or several modern apartments, Instagram is open for all. And best of all: It´s basic use is Free!
Instagram has been of great help to the travel and hospitality industry.
Most travellers plan their vacation with Instagram. Once they ascertain where they are going, they quickly check to see if they can get any idea on fun activity or a place to lodge.
With hundreds of millions of active monthly users, Instagram is the best app to get your vacation rental noticed. It allows you to engage your audience, leaving users with a deep sense of community. It is also a cool place to connect with your socially engaged customers.
Marketing in Facebook it is easier to add a link to every post and Facebooks seems more and more for ´old people´ (me included).
These are a few tips on how to create Instagram for vacation rental business.
Download The Instagram App
If this is your first time using Instagram, to start with, download the app. Instagram is available on play store in smartphones, tablets, and computers. The app was made to fit into mobile devices, and most times, posting activities are carried out on mobile phones. On the other hand, you can visit the Instagram website through google chrome if it works better for you. However, some mobile devices require special plug-ins, so let's focus on the mobile app for the purpose of this guide.
Create An Account
This is an essential part of your marketing plans. The first thing a user will see is your account, and you must ensure it leaves a lasting impression. After you've downloaded the app, launch it, and create an account in one of the two ways.
Sign up with your full name, phone number, e-mail address, and then enter a username with a password.
If you are a Facebook user, you can create an account by logging in with the same information and link it to your Instagram account.
You can open an Instagram account for your business without having a personal account as you need for Facebook.
You can choose to use a commercial name that refers to your property of your website. Be creative!
And don´t forget to add your website or the page where you advertise your property in the profile. This is the only place you can add a link for free.
Create A Profile For Maximum Engagement
Creating a profile that increases the chance of converting a mere visitor to follower is the first step. Profile creation consists of 3 parts, your
Profile picture,
Username
Description.
This is a good chance to flaunt your brand. If your brand has a logo, you may use it as your profile picture or, preferably, one of your attractive properties. Of course, your username should be your brand name or something that depicts your business. As for the description, write something that's short yet intriguing and give out information about your business.
When you create an account, you'll begin with a personal profile by default. Then, you may switch to a business account and connect it to a Facebook business page. Click the profile icon and scroll down, and then you'll see "switch to business profile." This makes it easier to add content on the 2 platforms in 1 action. Easy, right!
Complete The Profile Setup
To complete your profile, you need to enter all the necessary information. Some info may automatically fill by itself if you have them on your Facebook page. Once you are done filling all the required spaces, "click done." A new graph icon will show above on the Instagram app, which is your insight page. It is a feature that enables you to monitor all promotions and engagement stats.
Once you have entered the proper information and signed up, a confirmation code will be sent to ascertain if the details you submitted are correct. Once your account is confirmed, you have become a part of the moving train of Instagram users. Welcome to Instagram! Time to get your property fully booked.
Post Quality And Creative Photos And Videos
As this app is a visual platform (which is great for vacation rentals), you need to be creative with your photos and videos. Take your time to create a cohesive grid on Instagram. Make use of unique filters to enhance the images.
With good shots, you could set the mood, and give your photos that extra edge. Take pictures of the available rooms, bathrooms, kitchens, interior décor, and other attractive amenities from a creative camera angle. Some of these photos are necessary for your Instagram feed so, share visually pleasing pictures.
If you can, record a couple of videos because videos are more effective on Instagram. The good news is most smartphones have an excellent in-built camera to make jaw-dropping videos from strategic angles. Also, be guided appropriately by holidays, seasons, and popular events. Leverage on this moment and stage your home for seasonal photos.
Most importantly, ensure to caption your photo or video well. When we're talking about business, you need to add a short and crisp caption to give your audience first-hand info about your business.
Invite Contacts To Follow Your Vacation Rental
Once your profile is set, ensure to make your audience a part of your Insta world. For a business to grow, the first thing is to reach out to our targeted audience. Most business has mapping target audience as their marketing strategy, and Instagram is no different. When mapping your audience, some crucial factors to consider are location and interests. Your competitor has followers, so you can check them out to make your audience mapping easier.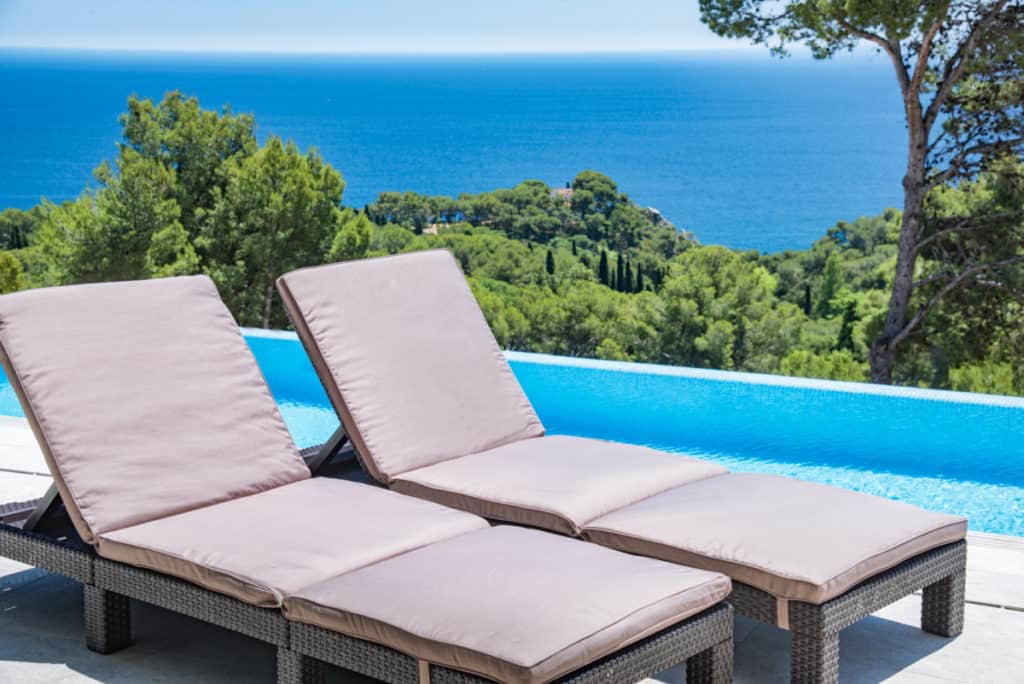 Interact With Other Instagram Users
It's vital to engage and interact with your followers on Instagram in a few ways, we saw a sharp increase in follower when we started to do this:
Like: You can like photos as many as you can. You'll see a heart-shaped button then, click it
Comment: Next to the like button is the comment button. Click it, and the tab will take you to the comment page on the photo. Write your comment and press the 'post' button to publish your comment. You can easily identify and meet users interested in travel, business trip, vacations, and tourism from the comment session.
Tag: Just like twitter, you can use @ symbol to tag other users in your post. If you are able to get handles of travellers or those that seem to be interested in vacation rentals, you can tag them. Once they are tagged, they can tap to see the content and other people that are tagged. You can also tag your former guests!
Direct message: Here, you can send a private instant message to other users. It is a means to easily answer questions and take online bookings, even on Instagram. You can start a productive conversation, and exchange phone numbers with your potential customer who is attracted to your photos and videos.
Hashtags: Hashtags are a great way to help you find content on Instagram. Using a lot of trending or content hashtags might earn you a lot of likes from other users. But, it probably won't increase your following all that much. The interaction you get might not be from people who are interested in your vacation rental unit. It means you need to understand how hashtags work. It's also smart to create a custom hashtag for your vacation rental business. It can motivate your guests to share your photos with their friends or fellow travellers. Note that Instagram allows a maximum of 30 tags in a post. If there was 1 thing that I see other marketeers do wrong or don´t do at all, it is the use of hashtags. Increase your reach, use hashtags!
Instagram stories: Instagram allows users to share posts directly to their stories. With this feature, you can easily interact with your followers and show them the available property you have for rent. These will only be shown for 24 hours, but they have a prominent position in the newsfeed.
Advertise: You can advertise in 3 ways on Instagram. It could either be through photo ads, video ads, or carousel ads. They are all regular posts, but they enable sponsored labels above contents.
Optimize Your Instagram Account
After setting up an account, you can go back to edit your profile. Select a profile name that accurately represents your brand. Use your business as your username or choose a username that can be easily recognized with your brand. Write an engaging biography to tell your story.
It will help showcase your brand to prospective customers. When you post contents, use appropriate hashtags to reach out to a wider audience. Boost your post and get good engagement. Overall, add the link of your website to your Instagram bio and drive traffic instantly.
Final Words
It is not difficult to create an Instagram account for your vacation rental business. However, it's not only the creation that matters but how you manage it. For your brand to market successfully on Instagram, you need to ramp up your following. Most importantly, post great content that resonates with your vacation rental business consistently.
You do need to realise that your posts are not shown to your whole audience all the time. You will have a better chance at that with Instagram (Facebook) advertising. You do not own this audience (even though you have connected them to your page). Instagram just lets you access them, and only fully when you pay. If and when Instagram changes their algorithm (as they have done before), you will need to adapt to another strategy.
That is why I would advise to build your email list, which is something you do own and can use even long after Instagram changes its rules.
One Marketing Channel is None, make sure you diversify the ways you can attract guests. Read more about that here.
Related topic: Set up your Free Facebook page for your Vacation Rental