In renting out thousands of vacation rentals in Spain for over 15 years through our company Club Villamar, we have learned the most important factors in renting out profitably and successfully. One of these factors is certainly the price. (Another is stunning pictures. Read more here)
So that brings up the question: How to Price your Vacation Rental? Let me share with you my 6 essential tips to make sure you rent out at the best price! (= Most profit for you)
In determining the best price for your vacation rental, there are 6 important factors to consider. They are:
Demand For Your Vacation Rental
The Competition
Your Vacation Rental Costs
Your Additional Costs Prices
Shorter And Longer Stays
The Time Until The Arrival
Demand For Your Vacation Rental
This one is huge! Obviously the value and price of your services (in any market) is determined largely by the demand. If your vacation rental is situated in the middle of nowhere with nothing attractive for tourist for miles around, you will not be able to charge (and rent out) for Top Dolar.
Of course this is one of these topics you already thought about before deciding to buy a vacation rental, but the effect is huge. If your vacation home is in a town where it is difficult to arrive in the first place: same deal.
We see such a large difference with villas with private pool situated at walking distance of the beach of Spain or just 7 km inland. The latter will make about 30% of income of the former. That is the difference between surviving and thriving.
Seasonality is also an important factor. If you are the owner of a ski chalet in the Swiss alps, you will have more demand in the winter time and less in the summer. If you target families as your guests, most will be bound by the time off school of the kids, especially where schooling and attendance is mandatory.
Think of who your target audience is and how much they spend on average to stay somewhere. Are you targeting backpackers of trendy city dwellers? Each has their own spending pattern and will not deviate from it a lot.
The good news is that the renting of a vacation home is the quickest growing market segment in Tourism, so whatever the demand, it is increasing rapidly.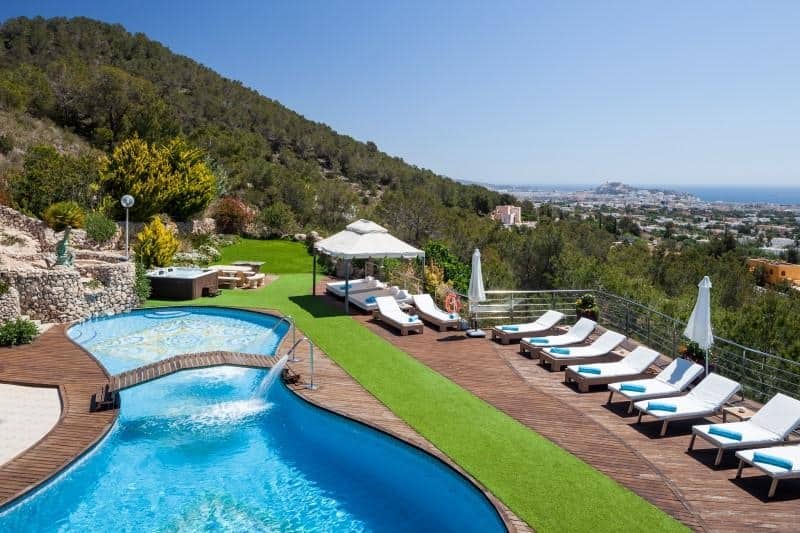 The Competition
You do not only have competition on the platform (like Airbnb or your own website) where you are advertising your vacation rental. But the websites of competitor vacation rental websites are just one mouse click away.
Not even that: Your vacation rental has to compete with all other accommodations that are available like hotels and Bed and Breakfasts.
This is the way to conduct a competition research:
Look for vacation rentals that match the criteria of yours: same area, same number of bedrooms, same facilities, same quality of amazing pictures and reviews. Look for these on the platform you advertise on.
Look for alternate accommodations, like hotels that can facilitate the same number of guests.
If your vacation rental is more expensive than the alternatives you find: you are likely to rent out last or not rent at all. You can do this research manually, but……Some great tools, that will let you analyse your prices compared to other properties offered across the biggest OTAs (Online Travel Agens) are AirDna and Transparent. These tools will make your analysis qwuick and easy!
Your Vacation Rental Costs
Of course you want to make as much money as possible when renting out. I have never met a vacation rental owner that says: ´I don´t care about the money, I just want strangers in my house´ 😉
But you might want to consider at what minimum price it still makes sense to rent out your property.
Costs that you will encounter are fixed costs (mortgage, insurance, property taxes etc) and variable costs (commission to rental agency (that is why it is smart to make sure your guests come back and book at your own website directly), water, electricity, airco, cleaning etc).
Of course you want to cover at least your fixed costs, but as soon as you reach that point, the variable costs will be more important. Naturally, the general rules is:
As long as you keep your cost low, you will be able to charge a lower price and still make money. You can consider cleaning the vacation rental yourself or install water saving shower heads.
Yes, it is possible to rent out and actually lose money, so make sure you know your costs!
Your Vacation Rental Additional Costs
There is the price for the rental and the extra charge for additional costs. Some of these can be mandatory (like cleaning) and some might be optional (like extra set of linen). The prices for vacation rentals are getting more transparent for the guests, si ti is easier for them to see the final price that they have to pay (including all additional costs).
If you charge 150 Euro per night and an additional 150 Euro for cleaning and 50 Euro for linen and your competitor will charge 150 Euro per night with only 80 Euro for cleaning and linen……who do you think will rent out?
Your additional costs can easily add up and do matter.
Shorter and Longer Stays
It is custom to offer discounts for longer stays. You really love these guests, right? You just check them into the property and you see them again after 4 weeks at check out.
It is also custom to charge more for shorter stays. Most websites and platforms actually have neat tools for that, called: ´Length of Stay´ tools. These will allow you to set different day rates for different duration of stays: either more or less. The price calculating for you is presented in a matrix with a factor to either increase or lower the price. All professionals use this.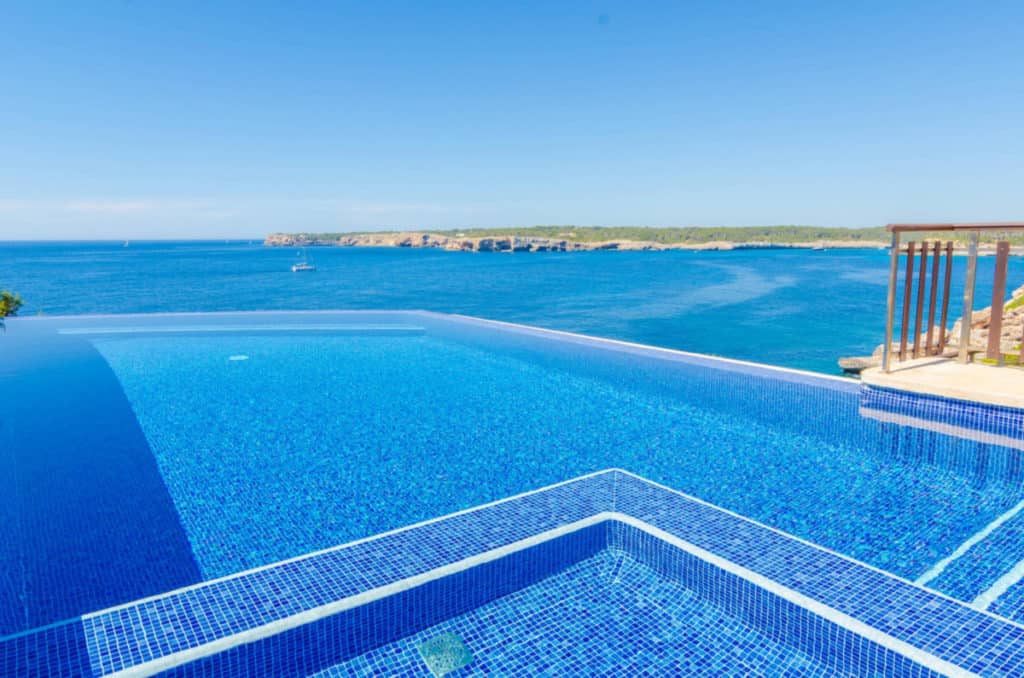 The Time Until The Arrival
You already know this principle from the airliners. If you book months in advance, the prices are likely lower (the airliner is covering the fixed costs of the flight) than if you want to fly last minute. The difference can be huge. Same seat, different price.
Same applies to vacation rental prices. Usually the longer the guests book in advance, the more discounted price you want to give them. You have the security of a booking and cashflow, so the guests has to benefit from that as well.
But as soon as you are nearing the dates of arrival, you might want to elevate your prices a bit….BUT only if there is scarcity. This of course makes no sense of the property still has a lot of competition. So you need a tool that factors in the availability fo comparable vacation rentals and their prices. These tools are called ´Revenue Management´ of ´Dynamic Pricing´
Looking for such a tool? Shop around at Beyondpricing (they will give you advice on the prices you should ask) and Pricelabs. You can also learn this valuable skill yourself at Transparent Academy
Conclusion On How To Price Your Vacation Rental
As you might have noticed, there are a lot of factors that you have to consider when pricing your vacation rental. The good news is that very few vacation rental property owners actually do this! Their logic is ´My villa is the Ferrari of all villas, so it has be priced accordingly´. They set their prices one time an year and never look at it again.
However, that is wherein the opportunity for you to excel lies. There are a lot of excellent tools available, that will help you with competitive research in the blink of an eye. Sure, you could attempt to do this manually and these tools come at a cost, but the investment is well worth it to make sure your property is booked.
Not a data cruncher or do not want to be? No problem! Just find an agency that can list your vacation rental for you and manage your prices. Do make sure to provide them with a pricing bracket that makes sense. The good part is: They only make money when you make money!
At Club Villamar we have found that the properties at which we have a flexibility to rent out a flexible prices are booked back to back all season. That ensures the maximum income (and profit as all fixed costs are paid for easily) for the owners!
Frequently asked questions:
How do I increase my Vacation Rental Income?
There are many ways that you can increase vacation rental income, but the main ones are:
Improve Vacation Villa
Improve Marketing
Improve Reviews
Improve Management
Improve Maintanance
Want to to know more? Check out this article!