Airbnb reviews are an integral part that reflects how Airbnb works. They play an important role in deciding upcoming booking chances for both guests and hosts. The standard review rate as per Airbnb is around 78%. But, community forums insist that the variance lies between 33 and 85 percent for any type of individual property.
In asking an Airbnb guests for a review some tact is involved. So, how can you do it? Continue reading the post to find out more about ´How to ask an airbnb guest for a review´.
Should you ask your Airbnb guests for reviews?
Airbnb provides a time period of about 14 days for both guests and hosts to furnish a review. Therefore, time is regarded as the lifeline when it is about getting a review from your dear guests. So, will you ask them for reviews? The answer to this question is yes. 
You should always ask your Airbnb guests for reviews. Even Airbnb puts stress on their hosts by requesting them to follow their content policy when it is about asking for reviews. You need to understand that the content policy emphasizes that hosts can ask their guests to give a rating. This way, the review reflects a positive experience.
You may find that there are many hosts who never ask for reviews. Yet, they manage to attain a good and healthy review rate. When you are communicating well and providing a quality stay, there is no good reason you won't get a good and nice review.
Many guest aren't familiar with the importance of reviews, or they get busy with something and forget later. A gentle reminder for an honest review can bring back the happy memories of your guest's stay in the property. You can even make them feel better by letting them know about the importance of their reviews.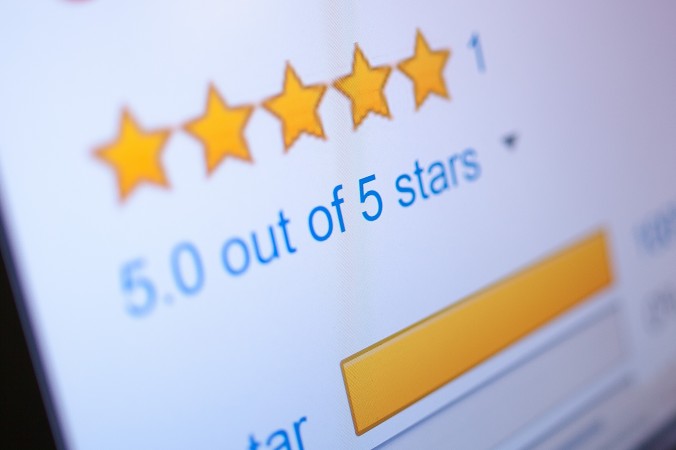 How to ask Airbnb guests for a review?
Being an owner and manager, you should try to have your guests give honest reviews. Also, you can try to have those reviews in a thorough and well-written way. So, how can you do that? One of the best ways to receive appreciation is to meet and fulfill your guests' expectations. Here are some ways through which you can nudge your guests to give a good review.
In a tender manner, prepare your guests when they check-in
This is the best time to ask for a review. During the check-in, some procedures have to be taken care of. And, when everything is going to get closed in a while, this is when you need to start your pitch. Start your goodbyes by saying something nice, such as "Enjoy your stay, don't hesitate to contact me if you have any question".
Try to give your guests something to talk about. Stun your guests with valuable services during their stay, and you will see the positive reviews in no time. This is probably the easiest and popular way to gain the trust of consumers. Even though it is not easy these days, try to ´WOW´ your guests.
Remind your guests for a review while they are staying 
This is another great way to remind your guests about the review. But, it's a bit tricky situation. You should only try that if there is good communication between you and your guests. Such an instance could happen during their stay if they encounter something good or bad.
Address and resolve the matter for which you were being communicated for as early as you can. And, then you get a chance to remind them again about giving the reviews after their stay is over. Begin your dialogue with something like, "Sorry again for the inconvenience caused". Get on with your guest in a comfortable conversation and when the moment is right, just remind them.
Guests are likely to leave good reviews for you during their stay. The first thing you can do is to make the place a Wi-Fi zone. If you provide free Wi-Fi, you can make it quite easy for your guests to post a nice review. You may find it unethical to provide free service in exchange for reviews.
Keep in mind that while mentioning about the free Wi-Fi service, make it a casual conversation. You can tell your guest that the service is made free so that they can post a review if they want to do so.
Request for a review as being a part of the normal check-out process
Check-out can provide you with two different opportunities to humbly ask for an Airbnb review. One, the day before the check-out, and another one is on the day of check-out. In general, it has been found out that the most effective way to request for a review is during check-out.
Don't just jump into the matter, rather have some decent conversation with your guests. Praise them by saying that they have made a good decision by choosing your home for a vacation stay. Make the conversation interesting by allowing your guest to speak their mind whether there could be alterations so as to make a better stay.
This way, your guest would feel more privileged. They would give you review quite easily with the least efforts. Finally, bid them goodbye. Make them believe that the next time they would even have a greater experience.
4. Keep in touch with your guests soon after they leave
Soon after your guests have left your place and have checked out, don't forget to send them an email or text messages. This email or text should thank your guest for renting your place. Also, include a formal request for their honest feedback during their stay and encourage them for a review.
For their convenience in giving the reviews, send them the relevant links of websites or pages of your website that contains different testimonials of other guests as well. This will help them to give sincere reviews. Don't forget to communicate as early as possible after your guests have left while their stay is still fresh in their minds.
According to research, a majority of the reviews come from request emails. When you request reviews through emails, it means there is a fair transaction that really happened. It lends valuable authenticity to your Airbnb review.
5. Tell your guests how their reviews will help you
Make every effort to give some credit to your guests. They are just normal people. And, if they have enjoyed their stay and satisfied with every service of yours, there is no harm in approaching them and ask for their Airbnb review in a gentle and frank way.
Have a casual talk with your guest and don't make it look like you are selling it. A simple line like, "we'd hugely appreciate it if you leave a review" would suffice. Such an action would make them feel proud. They will be happy about the whole episode and remain grateful to you.
They will somehow feel that you have put great faith in them and by asking them for good and honest reviews. In addition, explain to them in a descriptive manner that the reviews are not for you but for the future guests who would be reading those reviews.
In what way reviews work on Airbnb?
All the reviews you come across Airbnb are written both by hosts and the guests who have successfully completed their stay with the help of Airbnb. Apart from giving a written review, the guests are duly asked to give star ratings, too. These are the two ways of providing reviews on this platform.
In general, you can have 14 days to write for reviews after check out from a certain stay. To encourage honest and impartial comments, the reviews are only posted after both the parties have finished their review. Or, the 14-day period for submitting review has ended.
Why reviews are considered an integral part of Airbnb listings?
Trust – If you are using Airbnb, reviews are very important to build the trust factor. Hosts depend on the guest reviews for avoiding bad guests, and vice versa. With no reviews around, both hosts and guests would be rolling dice on a given stay.
Rankings – If you want to rank on Airbnb, both the quality and number of the reviews that you receive are the two most important factors.
Superhost status – To retain or earn Superhost status, a host should have 4.8 ratings based on the reviews of the last 365 days they have received.
Conclusion:
At last, it is not about how many times you made a request for an Airbnb review. But, how smoothly you have to do it and make use of the right tone when you are conveying an important message to your guest. Remember that if you have failed to give them the right experience, you won't get positive reviews.
Related questions:
How to list your vacation rental on Airbnb
How to delete your Airbnb listing
What to do when guests thrash your Airbnb