When picking a vacation rental property, there are many things that potential clients look out for. With the help of the listing agency, many vacation rental properties can give their vacation rentals a polished look. Beyond the obvious, though, various things catch the attention of a veteran vacation rental guest.
Also read: Are vacation rentals profitable?
To capture the heart of guests and make them into loyal clients, certain things must be done. These are the things that make a good to excellent vacation rental property and distinguish yours from the rest. The following are some pointers as to what makes an excellent vacation rental property.
What You See Is What You Get
It may not seem like much, but getting exactly what was advertised in the vacation rental listings is very important in the making of the right vacation rental home. Many people are skeptical about ordering or making reservations online and with good reason too. To make your vacation rental stand out, get repeat customers as well as positive reviews, it must be precisely what is advertised is what is available.
If the vacation home is listed as a three-bedroom apartment, the three bedrooms must be in the right conditions to accommodate guests. Advertising a four bedrooms home when only three are availability and/or access is a great disservice and would very likely hurt your business. Let the pictures posted on the website be a true reflection of what your vacation rental property looms like.
Be Truthful
What makes an excellent vacation rental is the truthfulness and honesty of the manager or owner. Not all houses are perfect. In whatever shape your vacation rental is, it is somebody's dream vacation home.
Not everyone wants a house with a yard, and some may consider the distance between the parking space three blocks away from the vacation rental the opportunity they need to put in their steps and complete their exercise quotient for the day. Whatever quirks and inadequacies your vacation rental may have, there is always someone willing to work with it. It is, therefore, of great importance that you do not overstate while listing your vacation rental.
No Other Presence
To make an excellent vacation rental, you should clear out any personal items. The presence of personal things like family photos, laundry, toiletries makes many guests uncomfortable. The purpose of a vacation is to relax and lower inhibitions, and that can be a little difficult with the continued evidence of some stranger through pictures and mementos.
To make an excellent vacation rental, store all personal items and those who cannot be put away, organise in a tidy manner. Do not leave your guests with the feeling that the host is looking over their shoulder. Allow them to nest as well and relax.
Relaxation is Key
The purpose of a vacation is to relax and have some downtime. Having some games, reading materials, fast Wi-Fi, movies, cable TV for guests to peruse through and pick whatever suits their mood is the makings of the right vacation rental.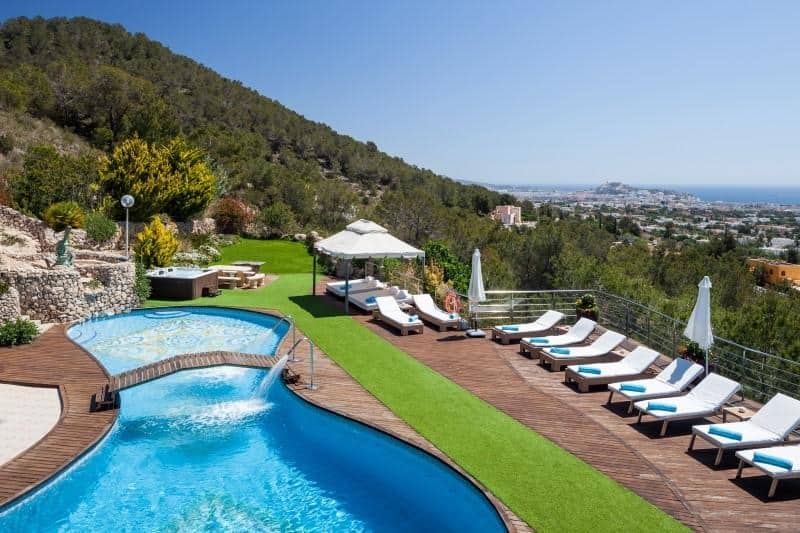 Family Time!
Vacation rentals are open to all and everyone, including families. Providing items for guests with small children is the hallmark of the right vacation rental. Little things like games for kids, toys, movies, kid's plates and utensils, even books for children would warm up the guests to the vacation rental and prompt not just another visit but also recommendations to family and friends.
Prepare Your Vacation Home
A vacation rental can't have everything guests want, nor are they necessary. It is therefore advisable to mention all the things available in the vacation rental like kitchen supplies, bathroom amenities so that guests can know what to bring; it is incredibly frustrating to discover that certain items are unavailable and would have to be bought, especially when they are available at home.
Do Not Hide
It is incredibly frustrating to search the entire house for the extra sheets or turn the kitchen upside down when looking for the wine opener. Everyone arranged their homes differently, so what may seem like the rule to you is not for someone else. Why not save your guests the headache of searching every time they need something by sticking post-it notes, helping them acclimate to their new surroundings.

Nice Place to Sleep
The bedroom must be clean, the mattress soft and does not squeak. Make sure there are extra blankets, the linens and pillow are fresh and clean. Tired guests are grumpy guests!
A Clean Vacation House
Not just the bedroom, the entire house must be squeaky clean, free of dust and dirt. It is very off-putting to arrive at a vacation rental and have your shoes sticking to the floor. A right vacation rental must sparkle, be well arranged, and airy, putting a smile on the guest's face as they see your vacation rental.
We have experienced that the cleaning of a vacation villa is the domino that triggers either good or bad additional feedback. Cleaning bad? Good chance the guests will not like the property.
Be Reasonable
From rent charges to check in and check out times, an excellent vacation rental must be willing to be flexible, not charge somewhat obscene amounts. A quick census can help vacation rental owners determine reasonable to check in and check out times while also putting flight changes and the weather conditions in mind.
This will help draw guests to your vacation rental. Also, be very clear about any extra expenses the guest are expected to cover, like cleaning fees.
It´s In The Little Things!
People staying in vacation homes will appreciate the little personal touches which say to them they are more than figures and numbers. A complimentary basket, a bottle of wine on the counter upon their arrival, favorite scents and soaps for repeat guests, a list of recommendations for restaurants, cafes, tourist sites makes guests feel special.
These little things might not seem like much, but they go a long way in reassuring your clients that they made the right choice. For more ideas, check out this article and this one.
Related articles: Where to Advertise your Vacation Villa?