Looking to invest in a rental property? Property rentals can be a good source of income especially if you want an income stream that does not require constant supervision. Yes, vacation rentals can be a passive source of income! Investments in vacation real estate rental come with distinct advantages given the current state of the global market, because more and more people are having the disposable income to go on vacations.
However, being a real estate rental owner means that you need to have a good sense of local markets as well as a good idea of projected revenues, based on various factors like location, seasonal fluctuations in tourist volume, and even the size of your unit. For example, if your rental property is not located dead center in a tourist hub, the property can go a few weeks without any booking. If you are on the market for potential vacation rental revenues, you need to know which properties are ideal investments and which are potential real estate lemons that you need to avoid.
So the Question is: How to Evaluate A Vacation rental Property?
That is the question I have been answering over the last 15 years in buying and investing in (and renting out of) vacation rentals. Let me share with you what I have found:
Location
Location is the most important consideration because other factors rest on how good or bad your location is. If you want a vacation rental to have a high occupancy rate, you might want to look at city centers, business districts, or areas in and around tourist hubs. Bear in mind that these areas are also very expensive areas for real estate and may come with various regulations and restrictions that apply to vacation real estate rentals. All these can affect your bottom line.
Experts recommend being as specific with your location goals as possible. It is also crucial to have minimum requirements like accessibility and a more or less desirable neighborhood that is relatively safe for residents and visitors alike.
With these basic requirements, you can easily create a list of potential locations with the right mix of accessibility, stable market conditions and employment rates, peace and security, and availability of essential utilities.
With these factors you are more likely to land a real estate rental property that can generate enough demand to give you a sensible amount of regular passive income.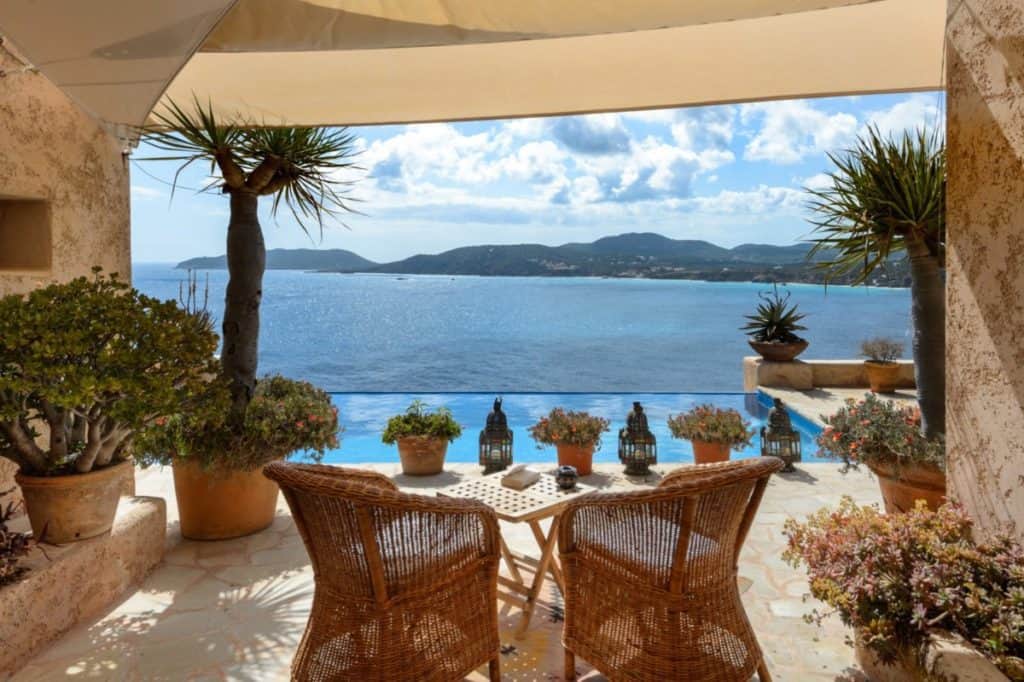 Market Analysis
Experts recommend doing a deeper market analysis once you have narrowed your location choices to one or two options. This means looking at the potential of the rental property from a marketing standpoint if it is located in an area where there is good rental demand. Typically, areas that see ample tourist volume during the year are ideal for rental properties that offer good ROI especially in areas where rental demands are consistent throughout the year. Good examples are tourist towns that offer significant attractions for guests both in summer and winter.
Market analysis also involves looking at the type of property in the area that is most likely to give you the returns you want. Do a comparison of properties in the area to see how different assets perform in the local market. Look at free-listing sites like AirBnB for initial data. This is also a good starting point for looking at rental benchmarks which you will need when you formulate income expectations for your property later on.
Vacation Rentals vs. Traditional Rentals
It is important to understand that vacation rentals perform differently than traditional rental properties. For one, vacation rental incomes tend to be seasonal. If you choose a property in an area known for summer attractions you can expect the majority of your bookings and income to come during the warmer months, and less during cooler or winter months.
If you opt for a rental in a place that is known for winter attractions, the opposite is true. This is the reason why experts recommend opting to invest in areas where there are attractions catering to winter and summer populations so you can expect regular bookings for most of the year.
Understanding the unique characteristics of vacation rentals is the most important step for any investor because you need to know what to expect during the different seasons of the year. You have to know when the lean months are so you can adjust your expenses accordingly. Knowing when the peak months are is important because you want to make sure that arrangements, such as regular cleaning and maintenance, are ready and in place for each new guest that comes along.
There are also other expenses tied to vacation rentals that you won't find in traditional rental properties. For example, you may face higher homeowners' insurance rates. You may be required to put down at least 25% of downpayment with a higher interest rate than traditional rentals. Knowing what these differences are can help you prepare and avoid nasty surprises down the road.
Finding the Rental Sweet Spot
The factors mentioned above can help you arrive at the most ideal rental rate for your property. Rental income is usually contingent on the geographical location, and you can expect to charge rental rates 10-20 percent higher than your monthly mortgage payments. If your property is located in a high-traffic area you can even charge more than that.
Finding that sweet spot is crucial since you want to charge the maximum amount of rent that will not scare prospective tenants away. Also factor in your potential income during the slow months. While you can expect strong demands in the peak seasons, demand may be lower in the slower months. Factor in at least a 25% vacancy rate to account for those times in the year when you can expect your rental to sit empty.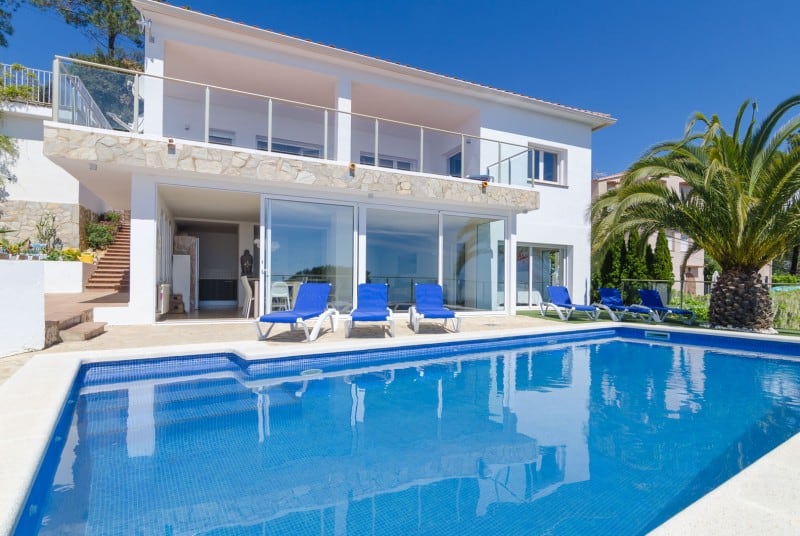 Expected Expenses vs. Expected Income
Once you have determined whether or not your prospective rental property is situated in an area where consistent cash flow is possible, it's time to look at your expected net income when you factor in all your expected expenses, as well as your gross rental yield.
Aside from the expenses for utilities, cleaning, maintenance, and repairs you also need to include other fees like homeowners' insurance, flood insurance, property management fees, among others. While it is possible for you to perform property maintenance yourself, it is recommended to work with a professional maintenance company especially if you live a good distance from your rental property or you don't have that much free time to devote to regular upkeep.
Working with a professional management company allows you to offer consistent rental service to guests and this consistency can pay off in the long run in terms of repeat bookings and positive guest feedback.
The gross rental yield is also another number to consider. This the annual rent you can expect to receive divided by the total property cost, and then multiplying this number by 100. The property cost should include the purchase price, closing expenses, and renovation costs.
Yes, renovation costs can be substantial depending on the current condition fo the property and your willingness to upgrade the space. There are vacation rental investors who try to cut costs by flipping properties before renting them out. While this can be a good strategy especially if you have the capital for a renovation, it is important to balance renovation expenses with your expected income.
Mortgage Costs
Your mortgage payments depend on a number of factors. For one, lenders can offer a debt to income ratio of 36 percent for an owner-occupied property. This figure can be higher depending on your credit score and other factors. Big lenders can often go as high as 45 percent debt to income ratio for an investment property.
What makes a vacation rental property the ideal investment?
A good rental property is one that allows you to meet your mortgage principal, interest, and other essential maintenance expenses with your monthly rent. This is the ideal scenario, with the addition of cash reserves to tide you over during slow weeks or months or to cover unexpected repair or maintenance costs. Make sure that you have a safety net to avoid negative cash flow, which often happens when you borrow too much to buy the property and the income is less than your expenses.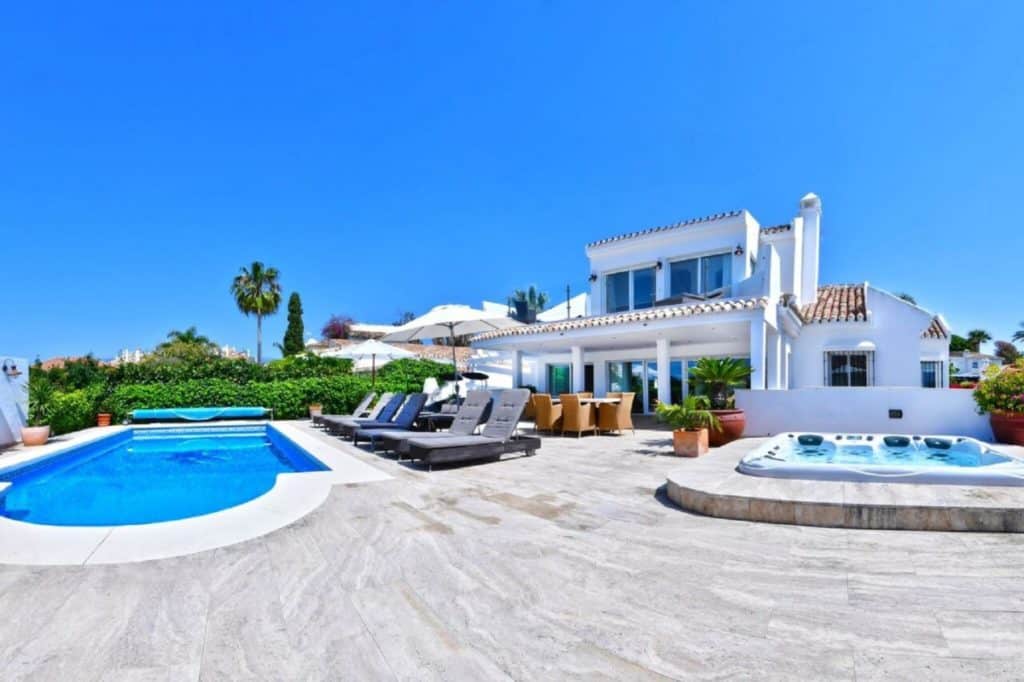 Advertising Costs
Once you zero in on a property and all arrangements have been made to make it ready for rental, the final step is to list it on the market. Luckily, there are a number of platforms that allow rental owners to list their properties for free (like Facebook and other Social media or for a nominal fee. These fees (to pay no fees, click here) may factor into your all overall expenses but they can help make sure that your potential renters are well-screened and transactions are secure and protected. Sites like AirBnB offer low listing fees among a host of useful features in a mobile interface that is easy to use even for those who are renting out properties for the first time. 
A vacation rental property is a good way to create a passive income stream. However, like other types of investments, you will need to have sufficient capitalization to cover purchasing and operating costs. It is crucial that you know what to look for when choosing a vacation rental real estate as an investment property. This is the only way to make sure that you can make sound decisions about whether a property is a valuable investment that can give you the returns you are looking for.