So you have a vacation rental home, preparing the property for the first guests, but have no idea what to put in it? Let me help you out with a couple of tips!
A vacation rental home is a well-furnished apartment or house which temporarily houses guests that are travellers or tourists who would not like to stay in a hotel. 
Many of them like the illusion of a ´home´ away from home while some could not find a hotel to accommodate them, maybe in the cases of those traveling with pets or a large family.
More and more people choose to stay in a vacation rental in stead of a hotel. 2020 Is probably the first year that the Vacation Rental revenue exceeds the hotel branch revenue. Yes, that big.
In any case, a vacation rental home is expected to provide top-notch services, and the amenities provided can turn a one-time guest to a dedicated client.
Even beyond the free toiletries, certain niceties are expected of a vacation rental home. Below is a list of comforts that speak volumes in ensuring the support of a traveling guest.
24-hour Check-in Service
Things do not always go as planned. Flights get canceled. Trains are delayed, the weather is unpredictable. Anything. It would ease the mind of an incoming guest to be assured that no matter what time he or she arrives, the home would be waiting rather than spending extra getting a hotel room to pass the night of the storm. There are automated check-in systems that ensure there is no need for additional human resources to man the desk 24 hours a day. Technology is really helping out the vacation rental market here!
Cable TV or Streaming Services
Just because one is on vacation is no excuse to miss one's favourite TV series in this age and time. It is, therefore, imperative that every vacation rental home provides cable TV and/or streaming services for guests who have to catch up on their movies or would like to relax watching the television. Who is not on Netflix nowadays?

Dvds And Books
While some like DVDs there is those who are more partial to books. An extensive DVD collection and library will strike a chord in the hearts of vacationers, slowly turning them from one time guests to committed members.
Books will also convince people to slow down a bit and get into the (good) habit of reading. In our properties we see that books are added by the guests every year, leading to full libraries in many of the villas.

Fast And Convenient WiFi
Perhaps the one thing more infuriating than no internet connection is slow Wi-Fi. Unless the purpose of the trip is to stay off-grid and to take a break from the internet, a good and steady Wi-Fi connection must be available at all times.
Most of your guests will work during their stay in this 24h economy. If there are tasks they cannot complete (or take ages), they will not have a great feeling the rest of the day.
Your guests need to be able to upload and download easily. If you do not have state of the art wifi, you will hear about it in the reviews.
Game Console And Family Friendly Games
A vacation means a chance to spend the whole day playing video games and bonding with the family. Game consoles, as well as a variety of gaming options, can help create and strengthen family bonds. For those with younger kids or those who aren't into video games, board games like snakes and ladders, dungeons and dragons, Twisters can also provide a fun-filled evening.
Are your kids avid gamers? Then you know what we are talking about. For these kids it´s like oxygen. Be sure to mention in the description that you have this option in your house, as it will convince people to book with you.
Chargers And Electrical Adapters
One of the most infuriating things that happen to the best of us is forgotten or spoilt chargers. With a supply of electrical adapters and chargers, vacationers will be spared the horror of going through their entire vacation without their electrical devices.
Yes, I know that just about every version of a new Apple product has its own 100 USD charger, so no need to go overboard here.
Your guests just need to charge their devices, it will be one of the first thing they do after a day of travelling.
Guidebooks And Recommendations
With the help of the various applications like Google maps and Yelp, strangers in a new place have a specific idea of where they are going and what to expect. This, however, doesn't negate the human touch. A list of recommendations and how to get there would further endear guests to the vacation rental home as it speaks to them that they are personally taken care of.
It will be a lot easier for you to tell your guests what the best restaurant in the neighbourhood is, then them figuring it out themselves.
It is also a great way to stimulate your guests´spending at places that really need and value it. You might even be able to offer your guests a discount voucher for whatever place you want to support. Most restaurant owners really like to participate in this.
A Complimentary Welcome Basket
Everyone loves feeling like royalty, and taking the time to prepare a complimentary welcome package for guests leaves them with a sense of importance which charms your guests.
Everybody has their own preferences, that is why we (at our villas) make sure there is water, wine, beer, fruit, chocolade etc. You cannot go wrong with these items. Maybe you want to add some artisan, local products.
Tour Packages
Vacations are not supposed to be hard work or a daunting assignment. Take the stress off your potential clients by partnering with local businesses packaging them as add-ons to your vacation rental home. Services like a chauffeur, picking them off from the airport, and driving them around, tour guides, and so on would be a great draw in attracting new clients as well.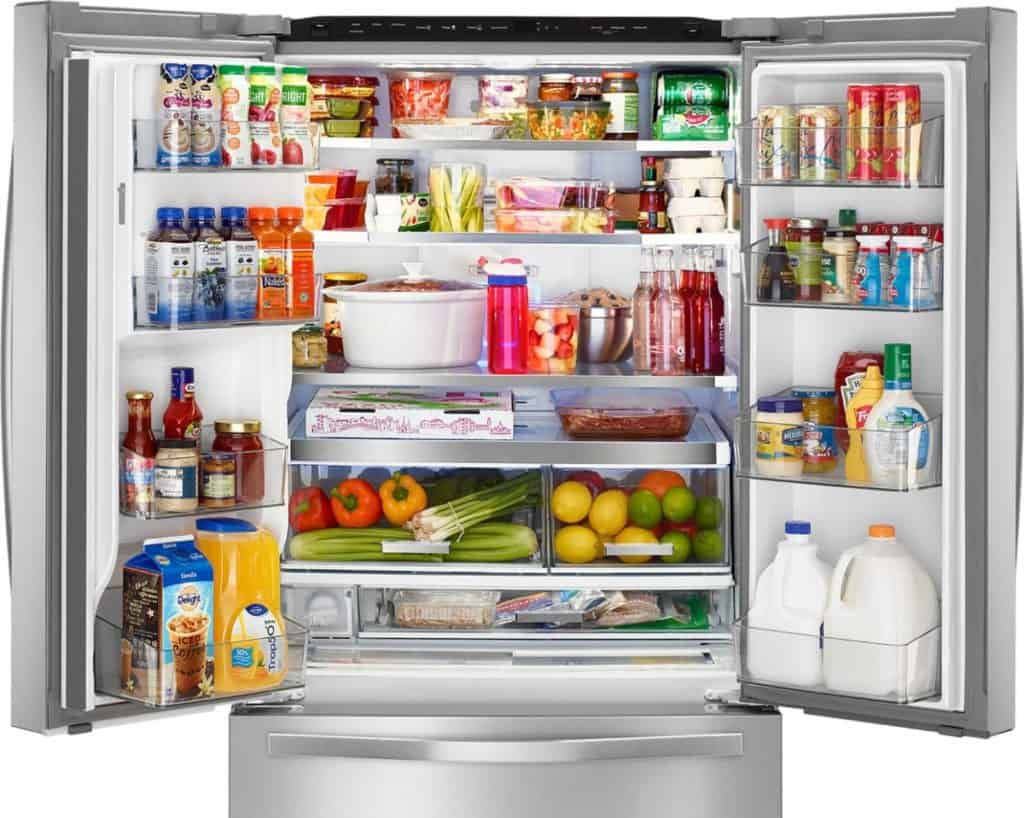 Custom Stocked Fridge
A well-stocked refrigerator filled with supplies and complimentary snacks and drinks will go a long way in making them feel at home, especially when you know that your guests will be arriving late in the evening and all shops will be closed.
Of course you can also offer this as an upsell.
Kids And Pet-Friendly Equipment
Some are partial to vacation rental homes because there are no restrictions about their pets and small children. To cater to that, pet necessities and childproof equipment will be highly appreciated.
There is no better way to show ´you care´ by adding these options.

Toiletries And Fresh Towels
Just because the travelers and guests aren't lodged in a hotel does not mean they do not desire hotel-like hospitality. Basic bathroom amenities like travel-size toiletries like soap, shampoos, toothbrushes, toothpaste are highly encouraged. Also, fluffy fresh, sweet-smelling towels add a nice touch to any vacation rental home. They love it and can be purchased cheaply in bulk, especially when you are a vacation rental business owner.
Grooming And Beauty Appliances
Creating the illusion of a home away from home means providing not just the necessities but also some extras. Apart from the essential hairdryer, straighteners, curling irons. Disposable razors, makeup samples, and so on are little touches that create fond memories in the hearts of guests.
Just think: ´What would I appreciate?´
Premium Bedding
Nothing beats a good night's sleep, and the quality of sleep is often associated with the surroundings, specifically the bed. Good quality linens and soft pillows will seduce guests to a blissful night's rest and give your guests the ´Hotel Feeling´.
Better Sleep
Many people find it difficult to sleep or have specific arrangements before falling off to slumber. Various provisions such as sleep masks, earplugs, blackout curtains, alarms can be provided, all to ensure a smooth journey to a peaceful slumber.
Tired guests are grumpy guests.
Bedroom Arrangements
When arranging the room, the head of the bed must be positioned close to the outlets. Also, the provision of mosquito nets on the bedroom windows to avoid mosquito bites is very important.

Cleaning Amenities
The provision of the cleaning amendment would much encourage guests to clean the house and doing their laundry. The presence of recognizable brands and special instructions for needed places will reduce the impression that it is a difficult chore. In the absence of a washing machine, detailed directions to the nearest laundromat are essential.
Of course you can never expect your guests to leave your property ´cleanish´ unless you provide them with some tools to do this 😉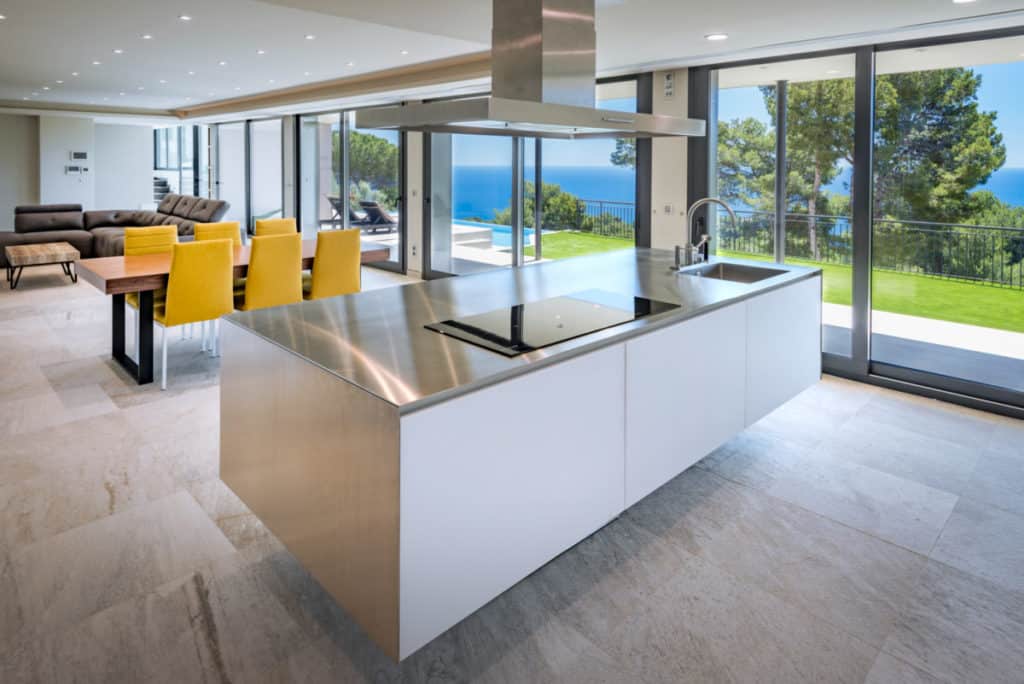 Fully Equipped Kitchen
Make sure that you have everything that your guests can be used to. A coffee machine with the right coffee cups. Enough plates for 2x the amount of guests that can stay at your property. Same with cups, glasses, cutlery etc. Toaster, Blender, Juicer, Microwave, high quality pans.
Related questions:
Where to advertise my vacation rental property?