Hashtags are super relevant as they are online tools that aid social media marketing and help you get organized. As a property owner, it's important to understand where the industry is going as a whole to know the best vacation rental Hashtags to use. To me it is incredible that some villa rental companies still have not found the power of using hashtags. The use of hashtags helped us increase our Instagram following to over 30.000!
Here are curated list of the most compatible Hashtags you can use for vacation rentals. #holiday, #homeaway, #rentalproperty #vacationrentals, #vacationrental, #vacationhomes, #familyvacation, #holidayrentals, #airbnbrental, #airbnbhomes, #vacationmode, #vacationrentalsbyowners, #vacationlife, #beautifulhomes, #traveladventure, #travelandleisure, #airbnbexperience, #traveldestination, #weliketotravel, #superhost, #travellife, #dreamvacation, #vacationtime, #takemehere, #vacationtrip, #vacationrentaltips
What Are Vacation Rentals?
Vacation rentals are fully furnished properties available to rent on a short term basis for self-catering holidays. Homeowners around the world, from the rural countryside to big cities, rent their homes, villas, cabins, cottages, apartments, to travelers looking to live comfortably for a short stay. Therefore, guests live in the property as if it were their home for a period of time.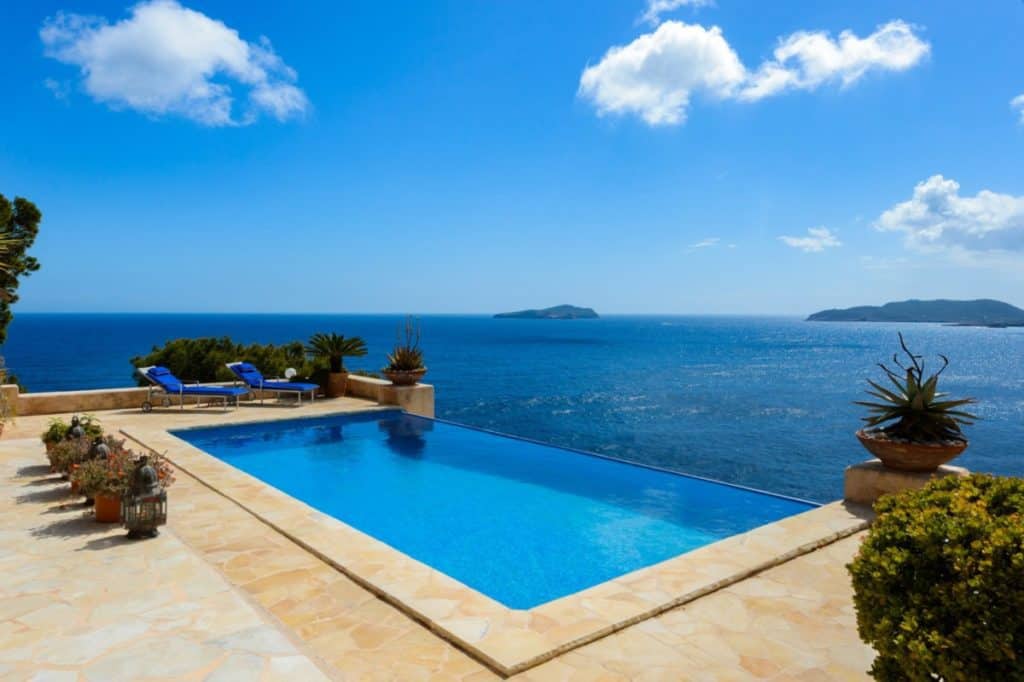 Why Use Hashtags For Vacation Rentals?
Social media outlets (like Facebook and Instagram) and online classifieds may be some of the best sites to market a vacation rental. As such, many property owners create social media accounts for their vacation rentals business. But, the property listed might be invisible. That is, it might require a thorough search before your potential customers see your property. This is the reason you should use appropriate hashtags for marketing your vacation rentals. If you don't, you are missing out a lot. 
If you are looking for other ways to advertise your Vacation Rental, check out this article here.
We utilize a lot of social media platforms, such as Facebook and Instagram, for vacation rental marketing. But from experience, hashtags eliminate the issue of monitoring your listing on these sites. This would probably be your most advantageous option. So, if you want to go ahead with this option, chances are you get more search permutation. Most likely, you'll get easily connected to your potential customers either by search or recommendation from the social media platform.
When a social media account has a lot of traffic, then it provides exceptional benefits to any website linked to it. When used strategically in contents, it influences your website ranking and conversion. Hashtags on social media can also boost your SEO game when your potential customers are searching for vacation rentals. It adds more value to your SEO campaign when used properly. With hashtags, you can drive long term, steady referral traffic back to your vacation rentals website.
As a business owner, you can't ignore hashtags because it is an essential factor when it comes to communication on social media. After you've taken advantage of all marketing and promotion possibilities, you need to maximize your exposure online. Use meaningful hashtags that will aid your marketing strategy on your vacation rental unit.
How To Use Hashtags For Vacation Rentals?
Every vacation rentals have a niche. For some property owners, it's a cabin that brings the inspiration for being in the wood. For others, it's a well-furnished modern apartment that looks like a dream home. Whatever makes your home unique gives you an idea of hashtags to use when posting images of your vacation rentals.
There are hashtags commonly used by other property owners in the industry. But it's pointless to use hashtags that are not connected to the image. Hashtags is a big deal in social media marketing. When used strategically in contents, it influences your website ranking and conversion. You will rent out more!
Here are a few categories of common hashtags:
Brand and campaign-specific: You can customize hashtag for your own vacation rental business to market your brand. It may be used as your signature tag as well. As for campaign hashtags, you can specify your marketing campaign. If you have your vacation rentals listed on Airbnb, HomeAway, or VRBO, you can use hashtags that carry the name of the sites. Hashtags like #airbnb, #airbnbvacation, #homeaway or #VRBO.
Trending hashtags: These are popular hashtags that are currently trending right now. You must have heard people talk about "what is trending now." You can follow how people interact with those hashtags by tracking the number of likes and comments. Also, pay more attention to the context of the discussion, which is the word that appears the most frequently next to the hashtag you track.
Location hashtags: Nowadays, people are able to browse stories by their location. It shows off the massive amount of photos and videos being shared around the world about different places. And with this, guests searching for vacation rentals can easily see the ones that are within the location of their choice. You can use the names of provinces, cities, or even qualities associated with the place. Some of these hashtags could be in this form; #Sanfrancisco, #centralpark, #Mountain, #desert, #valley, and #Beachview
Popular hashtags: If you want more views of your post, use popular hashtags. You may think of a smart way to work them into your social media marketing. Here is a curated list of popular hashtags #travel, #beauty, #beach, #nature, #fun, #photography, #lol, #home, #holiday, #life, #Throwbackthursday, #lifestyle and so on
Generic hashtags: Niche hashtags that relate to travel and hospitality industry can get your post in front of those who are interested in vacation rentals. Some of the generic hashtags are #traveling, #travelers, #explorer, #travelinspiration, #beautifuldestination, #tours, and #holiday.
Content hashtags: Content hashtags are not branded hashtags neither are they highly popular. They are simply common hashtags that are related to your post content. Some of these hashtags are #vacationrentals, #vacationrental, #rentalproperties, and so on.
Travel activities hashtags: It makes more sense if you can win your potential gue through what they love doing. Most times, people look forward to outdoor activities or things to do for fun when they travel. This is a good opportunity to entice them to your vacation rental home in the wood, around the mountain, beach, and shopping mall. Etc. You may use words like, #swimming, #adventure, #skiing, #surfing, #shopping, #diving, #yoga, #skating and so on.
Keyword hashtags: If you want to find top hashtags for your business, you can use keywords in vacation rental listings; social media profile bio, youtube videos, and websites. You can use accommodation keywords, travel keywords, holiday keywords, and home keyword. Some of these keywords are #vacationrentalowner, #vacationhome, #vacationinspiration, #vacationproperty, #vacationrentalphotography, #vacationguest, #vacationcabin, #vacationapartment.
Hotel hashtags: The idea is to tap into the conversation about hotels since both are options most travelers consider. A smart way to incorporate vacation rentals hashtag is to compare it to a hotel stay. Something like, "As you have gotten a #hotelinspiration, #vacationrental might be your best bet."All you need is to be creative with your caption and hashtags. Some other hashtags you can include are #besthotels, #fivestarhotel, #luxuryhotel, #beachviewhotel, #Rockviewhotel, #hotelparadise, #hotelhideaway, #hotelroom, #hotelbeauty, #hotelidea, #beautifulhotel, #uniquehotels and so on.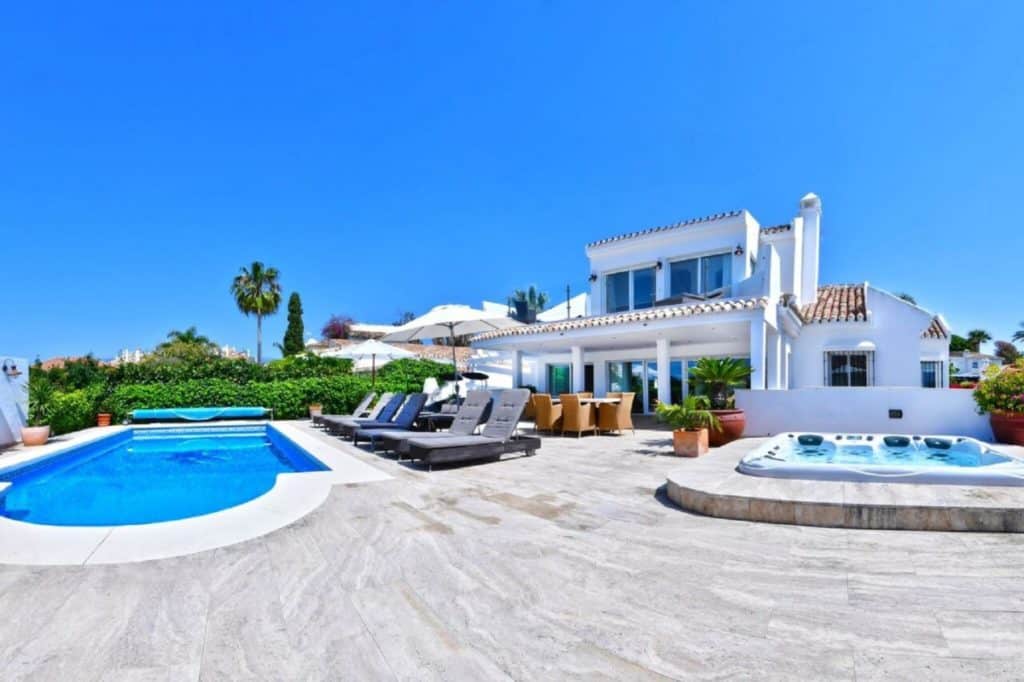 Hashtag Best Practices
A hashtag is a unique identity given to conversations. It groups similar conversations into the same category. So, when you follow a hashtag, you'll discover all the discussions under it are related to a particular topic. Users create hashtags by placing the sign (#), usually in front of a word or unspaced phase. A hashtag can be of any length, but the shorter it is, the better.
People often broadcast information that isn't related to a particular hashtag. The purpose is to leverage on the progress of that hashtag. So, hashtags are vital if you want to get a hoard of traffic on your post and also to your social media account.
Conclusion
A simple hashtag can build the brand, generate excitement, and also promote the launch of a vacation rental. Though it's easy to create a hashtag, it's more important to use relevant ones. This is when you can generate relevant traffic and get your post right before your potential customers.