With the current state and misbehaviour of Airbnb, I can easily imagine that you would like to Delete Your Listing On Airbnb. Or maybe you have found a good alternative. Let me help you with the ´deleting your Airbnb listing´ part!
As an owner of a rental property, there is a high chance that you are already familiar with a couple of or many rentals listing websites. There is no doubt that the particular listing site you choose can significantly affect the success of your vacation rental. A listing website has an impact not only on your chance of getting bookings but also affect your pricing.
One of those popular sites for listing your property rentals is Airbnb. The booking fee seems low (you just have to calculate the guests part as well to get to 15% on average), and it is a reasonably priced option for most owners. Similarly, if you factor in the massive traffic the website receives, it is clear why many people prefer it as the rental listing site they prefer to use.
Airbnb Listings
To guarantee your success while using Airbnb, you must know how the site works. One feature that you may need to use more often is the listings. As an Airbnb host, you should appreciate that how you list your home or space for renting on Airbnb has a significant impact on whether you are successful or not.
And so, you must focus on enhancing your listings section so that it becomes much easier for customers to find you via online search results.
As you will discover, navigating the listings feature poses its challenges. You may have to rely on an expert or trial and error to be in a position to get more exposure and enhance your rates of booking conversion. Some of the listings tips you can rely on include:
· Adding more amenities to your listings. This happens to be a common thing that many hosts tend to overlook, and yet, that ideally should not be the case. Indicate the different amenities available in your property, including toothpaste, lotions, shaving kits, shower supplies, and even other bathroom amenities.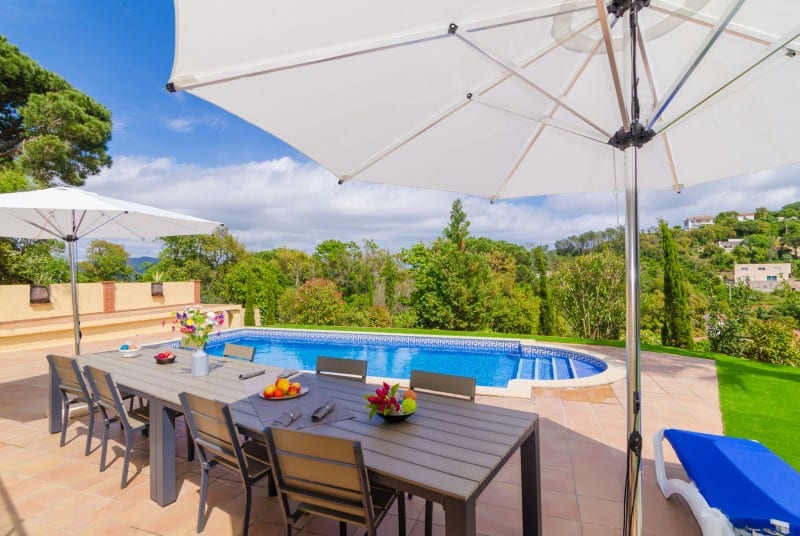 Improve your pictures and description is a huge part of success on any of the Listing websites or OTAs.
· Allow pets in your home rental. Having a pet-friendly property gives you an added advantage over other hosts. The reason is that most people like traveling with pets, so it could be inconveniencing to them if pets are not allowed in your property. Pet lovers will adore you for this.
· Wishlist Saves. When any guest or visitor browses through the rental properties listed on the Airbnb website, they can save the particular rentals they see suitable to a wishlist. If your property manages to accrue more wishlist saves, it can perform better in search results and rankings. You can enhance your listing's SEO by requesting your family and friends to have your property on their wishlist save.
Having seen the importance of Airbnb listings and how you can enhance your listings, however, you may sometimes need to delete a listing or listings altogether. As a result, read on to learn how to delete Airbnb listing.
Why You May Want To Delete Your Airbnb Listing
There are different reasons why you may need to delete your Airbnb listing. One possible reason could be that you have decided to sell your home. For other reasons, you may want to delete your listing may include opting against renting your property at the last minute, when you create a duplicate listing and many more.
Or maybe you are mad at the way Airbnb has treated you during the COVID19 Crisis. You are not the only one: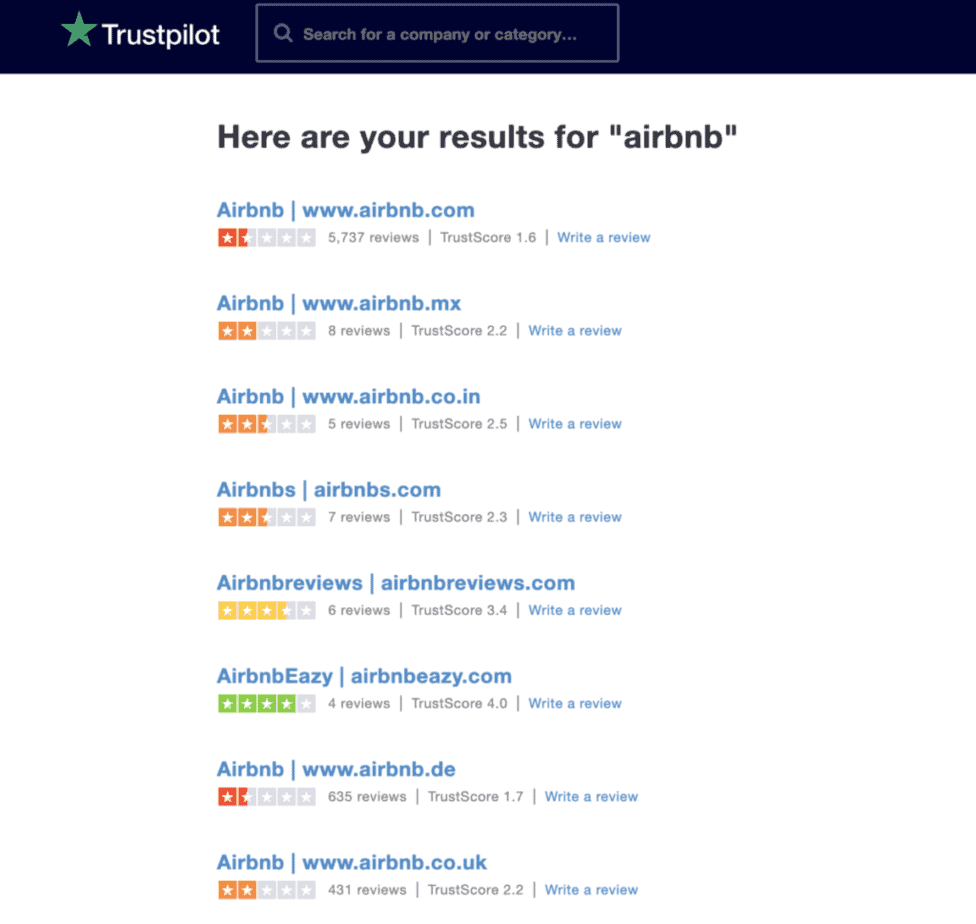 Or maybe you have found a way to be less dependent on the OTAs and prefer to book directly.
Or you have decided to give a local agency a try. there are many reasons to delete your Airbnb listing and account.
When searching for how to delete Airbnb listing, you will find out that the process is sometimes more complex than you initially thought. It is not just about locating the tab for listing deletion.
That is why we have made a concerted effort to present a practical and simple procedure of removing your Airbnb listing. The guide has helpful instructions that, systematically, when you go through it, will help you avoid any wastage of time. Subsequently, see below how to delete Airbnb listing.
I. Proceed to the homepage of your airbnb.com profile.
II. Choose the particular listing that you want to be deleted from your airbnb.com profile page. Then, proceed to click or tap the tab labeled "Listing Details."
III. Scroll down through the Airbnb page until you locate the tab labeled "Listing Status." Proceed to click on the option "Edit." Window section pop-ups requiring you to verify your choice for the listing removal. On the window that is shown, the rental listing website also provides other options, apart from wanting to delete your Airbnb listing.
IV. Your screen displays or presents to you a drop-down menu. The menu offers you three options, which are "Published," "Paused," or "Hidden." Since you need to delete your listing, select the link showing you to "disable Airbnb listing permanently."
V. The website then asks you the reason why you have chosen the deleting option. The rental listing site even goes ahead to provide you with a few possible reasons. Some of the reasons the site recommends include, "I no longer want to continue renting," and "I no longer have access to this lodging." For that reason, you should choose the most appropriate and particular reason for wanting to delete your listing.
VI. Then, proceed to choose the option "disable permanently."
Once you have gone through the procedure shown above and finished selecting the option for deleting your listing permanently, you will receive a verification email. The email is sent instantaneously, and hence, you have to check your email address to confirm that the deletion process has been completed.
Once you have deleted a listing, you can relax, knowing that it has no impact on your other Airbnb listings. Your Airbnb account remains the same.
What You Need To Know Before Deleting Your Airbnb Listing
Before you proceed to follow the procedure provided above, about how to delete Airbnb listing, you should note a few vital things. First, when you delete a rental listing from your Airbnb profile, the act is final. If you need to repost the listing, you have to restart a new one. You have to recreate the deleted listing and post it again.
Secondly, if you happen to have a listing that is active for future booking requests and or future bookings, understand you are not allowed to execute permanent deletion. Meaning, in case there is a booking to stay by a visitor or guest, you cannot delete or remove the listing. You first have to complete all your current or confirmed reservations before you can delete a listing.
Thirdly, you need to know that removing a listing does not delete available comments or past reviews on your publicly accessible profile.
Lastly, it is a recommendation that before you remove or delete a listing, you can contact the Airbnb helpline first. Contact customer care will enable them to supply you with worthwhile suggestions and authentic ways concerning your Airbnb account and listing.
Alternatives to Deleting Your Airbnb Listing
As already noted, deleting any listing on your Airbnb profile is a permanent procedure. It cannot be undone. The only option is to create a new listing. For this reason, it is why the rental listing site has come up with and provides deleting alternatives you can choose.
It is possible to temporarily unlist or hide your listing from your profile not to be found on search results. It is also possible to snooze or pause a listing for a while so that it is not available on search results. This particular alternative to listing deletion represents a compromise between a listing being paused and complete listing deletion. This option that makes the listing to hide from search results does not involve having a planned date for reactivation.
In terms of the duration of snoozing a listing, it is possible within six (6) months from your snoozing date. By the end of the six months or the timeframe set within the six months, automatically, the snoozed listing is deactivated. You will receive an email notification a day prior to the reactivation of your snoozed listing.
Why Your Airbnb Listing May Have Been Deactivated
Airbnb can also sometimes deactivate your listing essential for making sure that if you are not in a position to host; potential guests do not contact you. Deactivation of your listing can also be vital in helping you maintain your rate of response.
Below are some of the reasons why your listing may be subjected to deactivation.
· If it takes you more than seven (7) days consistently just for an inquiry to be pre-approved.
· If over a prolonged period, you decline successive booking inquiries or reservation requests.
· If you let up to four (4) successive booking inquiries or reservation requests to expire.
If the guys at Airbnb have deactivated your listing, you will receive email instructions you are required to follow for reactivation. To reactivate a listing at any time, you can do that through your Airbnb dashboard. One must be patient as it may take longer, like an hour, for your listing to be found on search results after a reactivation.
In Conclusion
Following this extensive guide on how to delete Airbnb listing, we hope is that it proves the most useful and relevant one for your use. Having this proper guidance is essential in ensuring that your procedure of deleting your Airbnb listing is not challenging and time-consuming.
The guide was specifically designed with you on our minds, and thus, you can successfully delete your Airbnb listing by following the steps provided above.