With the vacation rental market exceeding $17 billion in 2019 and the prevalence of property sharing apps such as Airbnb and Vrbo making it extremely simple to market your space, it can be tempting to move into a small apartment and turn your home into a vacation rental. But, despite the seemingly lucrative overtones, this may or may not be a profitable venture.
How much do vacation rentals make? Large, multi-occupant vacation rentals in destination areas can clear $100,000 in rental income for the year; smaller, less attractive properties in landlocked regions, on the other hand, can struggle to turn any profit at all.
There are innumerable factors that can influence how much profit you are able to turn from your vacation rental. Vacation rentals are only capable of generating income if there is a demand from the consumer, so with travel trends continually fluctuating as the result of global influences, it is essential to have a clear understanding of where your rental stands.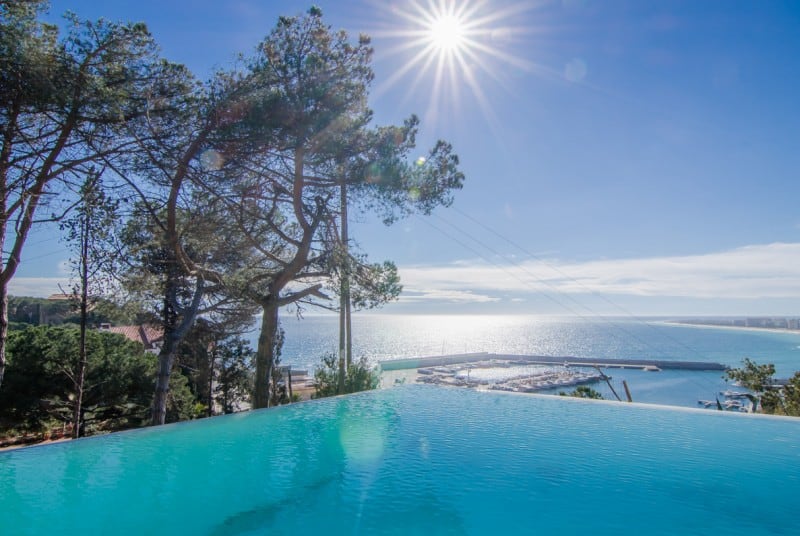 Factors That Influence Vacation Rental Income
The range you can expect to make from your vacation rental is vast and nearly impossible to pinpoint without narrowing the "filters" down on a number of specific points. If you score strongly in a majority of the following categories, though, you can easily expect to make five figures annually, with the possibility to approach or exceed six figures.
Location, Location, Location
The old real estate maxim that location is everything certainly applies to vacation rentals as well. A rundown apartment in Miami is likely to rent itself at any price during the winter months, while a five-bedroom mansion in Minot, North Dakota, could not even be rented for free during the same timeframe.
Anything that is considered a destination hotspot is likely to have the potential of generating at least $10,000 of rental income annually. While the definition for "destination" can be a little bit nebulous, a great way to determine your property's rental potential is to ask yourself the following question: Is this a city or area I would consider when planning a vacation?
Excluding all other factors, your rental might be considered to be in a destination hotspot if it meets one or more of the following criteria:
Beach – Any property with a beach nearby is almost guaranteed to command a premium price. It offers the opportunity to get away from cold climates during the winter months and the ability to jump in the water and cool off in the summer.
Mountains – These vacation properties essentially rent themselves during ski season and maintain strong demand during the summer as people look to cool off at the higher elevations and enjoy outdoor activities such as camping, hiking, or mountain biking.
Lakes – Many Americans have boats but do not have a place to use them. While rental potential may be limited in the colder months, summertime should see you generate a lot of business among people who want to go fishing, tubing, or jet skiing.
Favorable Climate – Cities that do not get too cold in the winter or too warm in the summer, such as many areas in northern California, will be favorable to regions that see temperature extremes.
Theme Parks – Disney World comes to mind right off the bat, but any other property that is a short distance from a major tourist attraction will have strong rental income potential.
Cultural Relevance – While cities such as Chicago or New York may not score strongly in some other areas, they are "bucket list" cities for many travelers who want to experience a wide array of culture, cuisine, and art in a short period. For this reason, they also have excellent rental income potential.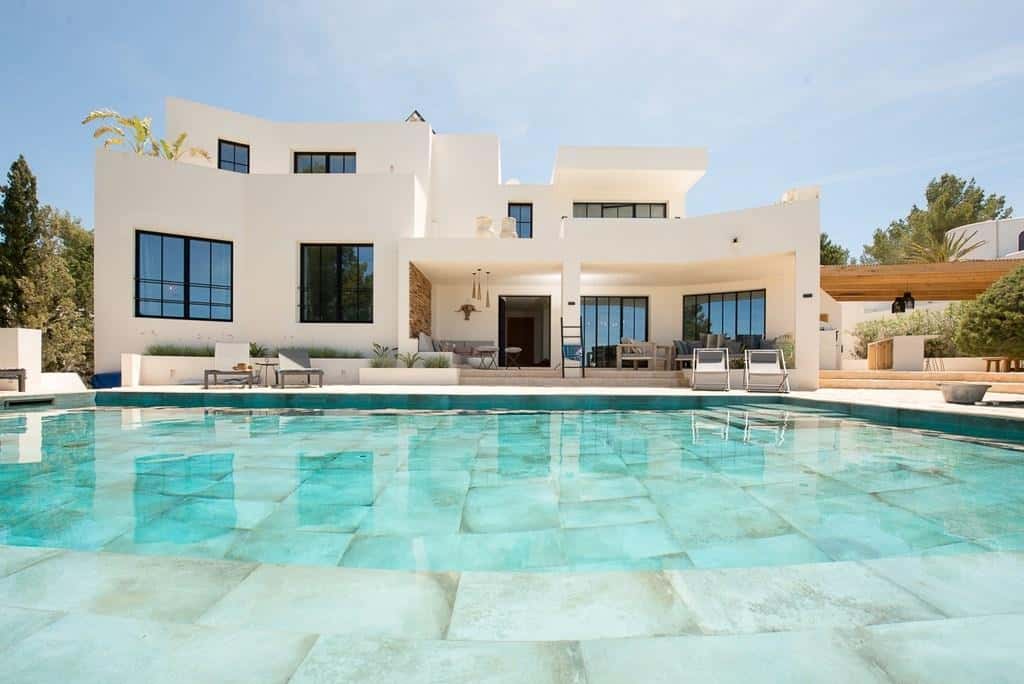 Property Size
Vacation rentals can be classified into several categories based on size:
Small Rentals – These are rentals that have two or fewer bedrooms and two or fewer bathrooms. They can include apartments, condos, townhomes, and small houses.
Large Rentals – These are typically three to five-bedroom houses that have two to four bathrooms. They also likely feature some kind of combination of garage and yard access.
Mansions – These rentals have at least five bedrooms, four bathrooms, and feature a wide array of additional luxuries.
Small rentals have the hardest time making rental income not only because hosts are not able to charge as much, but because there is stiff competition. There is not much that separates a small vacation rental from a hotel or lodge, in addition to the fact that most Americans have smaller properties that they are looking to rent as an extra stream of income.
Large rentals are capable of generating significant income. If you are in a destination area, you can easily charge between $500 and $1,000 per night for one of these properties. This is generally not a deterrent for most guests, as they usually use the extra rooms to split the cost several ways and make it affordable for everyone who will be staying there.
The one drawback to large rentals that can cut into your profits is the tendency for this rental size to attract a party crowd. It is not uncommon for gigantic groups to try and cram into this rental size, leading to extra cleaning and maintenance.
Mansions are capable of bringing in more than $2,000 per night in the right location. These rentals are attractive to the ultra-wealthy who want the experience of living in various destinations across the country.
The one downside to renting mansions is that the cost of ownership is also high. Many of these properties are eight-figure homes, so if you are on a mortgage, you could take a significant financial hit if your property is not consistently occupied.
Property Condition
Just like with hotels, nicer properties that are more well-kept will allow you to charge higher rents and keep your property more consistently occupied for a steady stream of income.
This is an area where some hosts really struggle. While many guests prefer vacation rentals to hotels for that home-away-from-home feel, most people are expecting a particular element of luxury if they are going to be spending money to stay somewhere. 
Therefore, keeping the lawn well-manicured, the furniture fashionably upholstered, and hotel-quality towels in the bathrooms will go a long way in ensuring that your vacation rental is as profitable as possible.
Amenities
Anything that can be considered an added perk of staying at your place, or something that sets your vacation rental apart from similarly listed properties, can help you maximize your rental income.
First and foremost, a pool or hot tub, while of dubious value to the overall resale value of a property thanks to the extensive maintenance requirements, is a significant selling point for vacation rentals. Any property that features one or both of these amenities just screams "vacation" and can set your location apart.
Other amenities that can help you get a premium for your vacation rental include:
A workout room or recreation area
A view of mountains, water, or other attractive landmarks
A deck with a grill or patio with an outdoor kitchen for preparing meals
By adding one or more of these amenities to your vacation rental, the potential for income increases by at least 10 percent.
Special Events
Some properties may not necessarily be ideal for generating vacation rental income but see their potential spike at certain times of the year due to special events.
For example, Green Bay, Wisconsin, becomes one of the nation's rental hotspots during Packers home weekends, and New Orleans is a hot spot during the Mardi Gras season.
Areas known for their special events can be great for setting up part-time vacation rentals in which you live in your property during periods of low demand and rent your property during the special event seasons.
Comparing Vacation Rental Incomes in 3 Strong Markets
Evolve Vacation Rentals recently did an excellent study that combined some of the data from their own rentals with that listed on other property listing sites to generate a comparison of what hosts could expect, in terms of income, from vacation rentals in Breckenridge, Colorado; Sevierville, Tennessee; and Kissimmee, Florida.
Understand that all of the locations and properties listed in this comparison score very high on the desirability factors listed in this article, with Breckenridge being in the heart of ski country, Sevierville being the gateway to the great Smoky Mountains, and Kissimmee being a short drive from Disney World.
Therefore, the numbers listed in this study should be considered the upper end of the rental income you would expect to obtain from a property of a similar size.
Small Rentals
In terms of rental income for two-bedroom properties, the Breckenridge property generated $52,840, the Sevierville property generated $31,449, and the Kissimmee property generated $25,505 in yearly revenue.
While this makes it seems like the Breckenridge property clearly outperformed the others, there are a couple of things to consider.
First, the Breckenridge property lists at $785,000, nearly four times the amount of the Kissimmee property that lists for $195,000. Despite this hefty multiplier, the rental income was only double. So, the Breckenridge property may not be generating enough income to make up for the extra cost of purchase.
Second, the Breckenridge property only booked 175 nights of stay, while the Kissimmee location booked 248 nights; this could lead to added wear and tear on the Kissimmee location.
The Sevierville property was in the middle of these two extremes for all rating factors.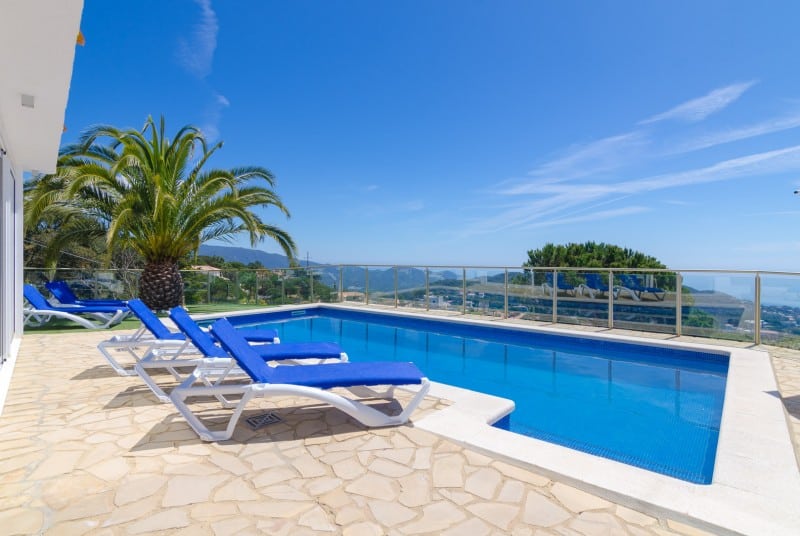 Large Rentals
The ratios between the three locations were very similar for four-bedroom homes as they were for two-bedroom properties, with the main difference being the price of rental income and the cost of purchasing each property.
The Breckenridge house brought in $93,579, the Sevierville house brought in $63,310, and the Kissimmee house brought in $37,065 in yearly rental income.
Again, the difference is that the Breckenridge house lists for $1.2 million, the Sevierville house lists for $550,000, and the Kissimmee house lists for $300,000. These figures need to be considered when considering the return on investment for each rental property.
Finally, just like with small properties, the Kissimmee location had by far the highest occupancy rate, driving the rental income per night way down in comparison to the listings in the other two sites.
Mansions
Staying in line with similar ratios for all three locations, the rental income for mansions was the highest of the three vacation rental size types.
In Breckenridge, a luxury listing brought in $313,036 in yearly rental income against a $12.29 million price tag; a six-bedroom cabin in Sevierville brought in $165,400 in annual rental income against a $1.5 million price tag, and a six-bedroom house in Kissimmee brought in $50,045 in annual rental income against a $455,000 price tag.
The yearly occupancy rate remained higher for the Kissimmee property than the other two locations, just like with the small and large properties.
Other Factors to Consider When Looking at Vacation Rental Income
As you can see, the old business adage of "it takes money to make money" holds true with vacation rentals, as those properties that bring in the most money every year are also the most expensive to purchase.
If you own your vacation rental outright, then this income may be all gravy for you. However, if you are using vacation rentals strictly as an investment and need to balance your rental income against the cost of a mortgage, then these are essential factors to consider.
In addition to the property's market value and the other factors listed in this article, there are myriad different situations that could affect the bottom line of how much you make on your vacation rental.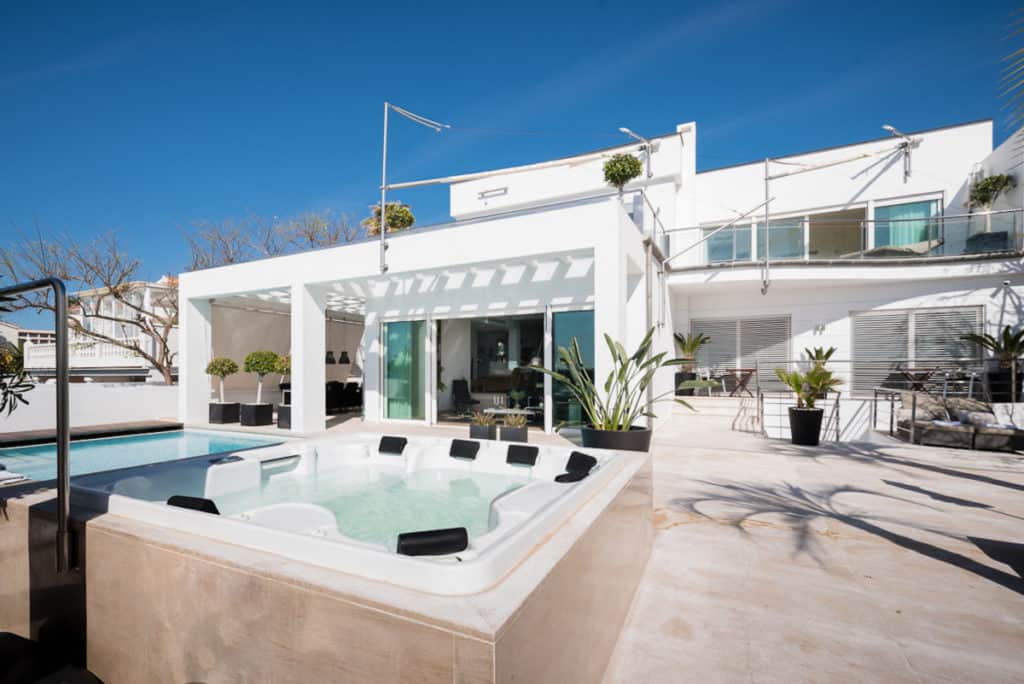 Regulatory Factors
Due to the popularity of vacation rentals, many cities and local governments are jumping in to take their share of the pie or ensure that any potential income from hotel stays and eating out is not lost due to travelers choosing vacation rentals.
As such, it is essential for you to know your area's policy on vacation rentals to avoid being hit with fines and losing nights from travelers that are restricted by the policies. For example, Santa Barbara, California, demands that all vacation rentals obtain the same land use approvals and permits that a hotel does and only allows stays of 30 days or longer if you do not have them.
Lake Tahoe is another popular destination that is aggressively regulating vacation rentals. Due to various complaints by local residents, the city has implemented strict parking and noise ordinances. Any property found to be in violation will pay hefty fines, which makes posting a vacation rental unfeasible for many hosts due to the potential for income loss.
Taxes
As with many things in life, the tax code for vacation rentals can be extremely complicated. One important consideration, though, is that if you rent your property for 14 nights or less and use your property for 14 days or more, then you are not required to claim the rental income on your taxes. This is a significant consideration for those looking to rent their property for special events.
If your vacation rental is truly an investment and your goal is to bring in as much rental income as possible, then you will be taxed on that amount. However, there are many write-offs that can help you lower your tax liability, including the following:
Mortgage interest
Utilities
Maintenance costs
Insurance
Depreciation
While you can count all of these as write-offs, if you use your property strictly for a vacation rental, they are limited if you use your home for personal reasons part-time. If this is the case, you will need to be very meticulous with your bookkeeping to make sure that all expenses are correctly classified.
Management Costs
Many people who own a vacation rental think that managing the property themselves is a no-brainer, as it eliminates having to pay someone else management fees. However, maintaining the property yourself can become an expensive burden, with the following a few of the factors you must consider:
You will likely have to take time off work or lose personal income to manage the property.
There are going to be maintenance calls late at night or on the weekends that will cut into your personal time.
If you are not a professional in property management, it can take a long time or require you to hire professional assistants, anyway.
If you are not up to the task of managing the property yourself, the reviews for your rental can go down, costing you income in the future.
There will always be management costs that cut into the earnings potential for your vacation rental. Before deciding to handle it yourself, check with property management companies, as their fees may actually save you money in the long run.
Conclusion
In conclusion, most vacation rentals have the potential to earn at least $10,000 annually, and possibly much more in the six-figure range, as long as they fit the criteria for high-earning rentals discussed above. By considering each of these factors, you can adapt your location so that you can start bringing in a significant amount of revenue in no time.