There is no doubt that there is a growing dependence on service provider like Airbnb both by rental owners/agencies and also customers. The growth of Airbnb and many other vacation rental service providers (OTAs) has literally exploded, not only in this country but also across the world. While this has made the life of tourists, business people and other customers quite easy, it also comes with its own share of problems.
There have been many instances where customers have literally ransacked and perhaps even misused the rented apartments. This could lead to huge losses for the apartment and home owners and could also tarnish the image of service providers like Airbnb. 
While educating the customers and impressing upon them the need to be careful with rented homes and apartments is important, this always remains a work-in progress. There could be many instances where the customers who stay in various homes and apartments take things in their hands. So there is a common question that comes to the mind of the apartment owners and also various well known service providers like Airbnb.
Unless the right answer is found, it will not be long before we see a big jump in the number of instances where the guests thrash the Airbnb and also the apartment and home owners. It will be a big loss of face and Airbnb and other such service providers may also be drawn to courts and may have to face the risk of spending thousands of dollars as compensations.
What Kind of Risks May Apartment and Home Owners Be Into
There is nothing wrong in homeowners trying to make some extra bucks by renting out their homes to willing customers. Instead of doing it on their own, they prefer to go through service providers like Airbnb. These apartment owners place advertisements and list their properties so that interested tenants can take it on hire.
The homeowners do not mind paying a commission to Airbnb because it was through their help and assistance that they could get a tenant for their homes and apartments. Most of them are for short term periods and the stay could range anywhere from a couple of days to a maximum of 2 weeks or a fortnight. There could be some special situations and circumstances where the stay could be expected by the customers beyond a few weeks and may go up to a month or so. 
It May Not Be As Simple As It Seems
While the above looks a simple, workable and common-sense solution, it may not be always that way. While in most cases, it is a win-win situation to the apartment owners, service providers like Airbnb and of course the customers who stay on rent, there have been many instances where the customers have gone berserk. They have not fulfilled their part of the terms of contracts. There have been instances where busloads of people have landed up at the homes. They were seen indulging in all sorts of illegal activities including conversion of the homes into a drug-peddling home and drug-using home.
The petrified home owners could not just kick the customers out of their homes because the rental term may not have expired. The guest often took refuge under the contractual law but at the same time they indulged in activities that could be considered illegal to say the least.
So, what is the way forward as far as the hapless home owners and also the service providers like Airbnb. Let us try and find answers for the same over the next few lines. Many homeowners were left high and dry with damages that may have run into many thousands of dollars. 
Should Homeowners Stay Away From Airbnb?
It is obvious that the homeowners have a common question in their minds? Should they stop using the services of Airbnb? This looks a simple solution and it may deprive the homeowners of earning some money by renting out their homes to willing customers who are decent and abide by the law. It would be pertinent to mention here that property rentals using service providers like Airbnb is quite big. According to some figures, hundreds of homeowners were able to collect big money while the listing services for Airbnb ran into billions of dollars.
However, it would be a good idea if Airbnb and the homeowners spent some time, and effort to ensure that the properties of the homeowners are not damaged while the reputation of Airbnb also remains intact. Let us see how this is possible.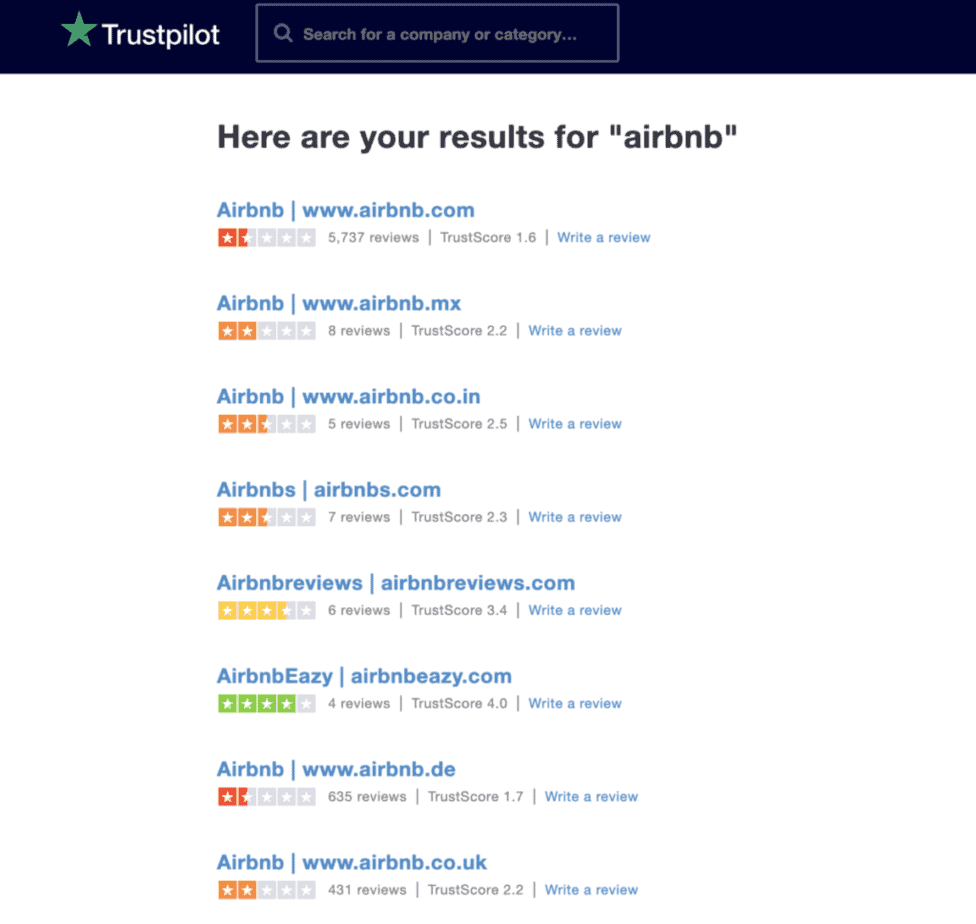 Importance of Updating Insurance Policy
It is quite obvious that as a homeowner you have to sign a home insurance contract. When you sign such a contract, you implicitly agree that you will keep your insurance provider with the right information and fact pertaining to your home. This includes certain important things such as building of a swimming pool in the backyard and also some details as to how you would be using your home.
However, when you are using home for rental purposes, even if it is short term rentals, you must be aware that you are taking on board a new set of risks. Therefore these risks must be factored and should be a part of the insurance coverage as far as your premiums and policy coverage amount are concerned. If you rent your entire home or even a portion of it for even short periods of time, you must keep your insurance provider informed about it. If you do not do this you will be voiding your policy.
Further you also must inform the insurer that you have listed your property for rentals on Airbnb site and not doing so will again be a breach of contract. Therefore, before you get started with your rental business even for a few days or even for part of your home, you must ensure that it is covered under insurance. This will help you to breathe easy and rest assured that your financial risk is covered should the guest misuse the services offered by Airbnb and yourself.
Importance of Protecting Your Property
Both Airbnb and the home/apartment owners have a role to play in ensuring that the property of the homeowners is protected. You must get started my listing down certain rules and regulations. These rules must form a part of the contract and it should also be available in the listing site of Airbnb and you also should ensure that it is part of the guest handbook that you handover when they come to stay on rent. This will ensure that the guests cannot feign ignorance should they fail to honor the contract or do something that is damaging both to Airbnb and the homeowners.
Check on Guests Before You Accept A Booking
This is extremely important and it could save quite a few problems as mentioned above. Always look for guests with good reputation . Airbnb has a system by which they rate guests based on feedback from other property owners. It would be better to stay away from guests who have just joined or who are willing to pay in cash. It also could be a good idea to make use of various identification processes that Airbnb has.
The guests are asked to upload a copy of their IDs, photographs and also link their profile to social media sites like Facebook, Linkedin or Google. Further, it would be better to always go for couples and families rather than opt for young students in groups. They are more prone to drug abuse and other such nuisances that could disturb and impact their neighbours. 
Take A Damage Deposit
Take a damage deposit from the guests so that they are careful about the way in which they use the apartments and homes. You are free to charge the right deposits based on your risk assessment but generally it is around 20 to 30% of the rental costs. You should layout clear terms regarding the non-refunding of the deposit money or partial refunding should any damages happen.
Make The Guests Liable For Damages Caused By Them
Your contract should also contain clauses that talk about damages that should be paid by the guests should it be proved that they have not used the homes and apartments the way they should have. The fear of such penalties and damages do work on the back of the minds of the guests and this is has been proven to be an effective deterrent against mischief mongers.
You have to work in close coordination with Airbnb so that jointly you can haul the guests and make them pay for damages that could cover the home, the social prestige and other such things. 
Check on The Home Apartment Thoroughly Before Refunding The Deposit
Finally you must thoroughly examine the entire home and make sure there are no damages to the homes. Yes, the home may be a bit dirty with some litter and these can be cleaned by the right professionals. But be very strict with your deposit refund if damages have occurred. Airbnb also has a system of rating the guests and you can use this tool to report bad guests and make them face the negative consequence.
The Final Word
Though the instances of guests thrashing your home booked through Airbnb is limited, the instance of misuse and even vandalism is growing. You must, as a home owner, be aware of the problem and take the required steps to address the matter.
After all it your expensive home that you are renting and the guests are obligated legally and contractually to behave the right way when staying in the homes and also ensure that it is maintained properly.