Troubled by your Airbnb guests and don't want them to visit ever again? If so, this post is for you and for many such hosts like you: How to block an Airbnb guests from booking (again).
Lending your home as a vacation rental is one of the best things you can do as a property owner. This industry is growing significantly and offers the hosts to make handsome money using their property. However, being a host is not as easy as it sounds. You have to put yourself and your family's safety at risk. There are fair chances for you to end up with annoying guests.

Although most of the guests are friendly and stay according to your rules and regulations, sometimes the host may experience a lot of trouble and discomfort because of some bad guests.
Over the years I have read or heard about terrible bad guests experiences of the Airbnb hosts. Most of the hosts complained about the bad behaviour of the guests, damage to the property, stolen items etc. All I can say, it can get really traumatic.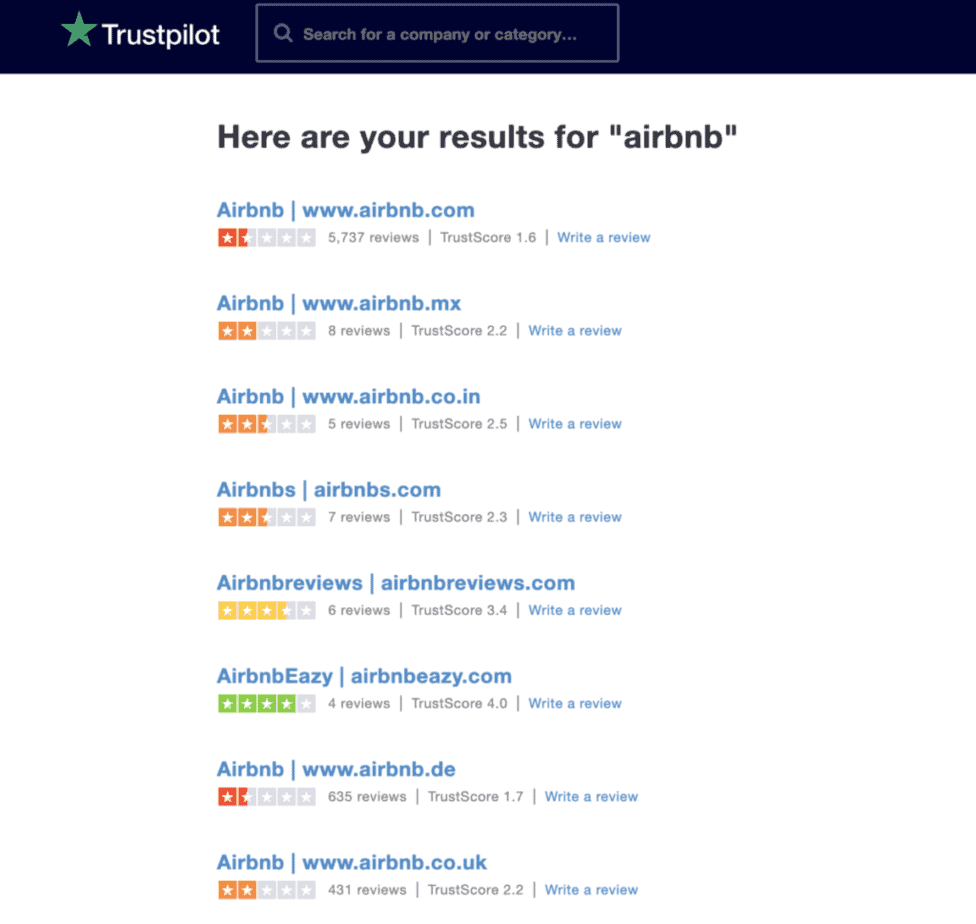 Nobody wants to harm their own property due to the presence of someone else. In such situations, it is totally fair to chase away such guests from visiting your place again.
So, the bigger question is how to block a guest from booking again? Well, let's see what can be done!
How To Block An AirBnB Guest From Booking Again?
Don't get disappointed after knowing that unfortunately, there is no direct way for blocking a guest from booking again. Airbnb is yet to launch this option for facilitating its hosts.
However, this doesn't mean you have to go through all the trauma and discomfort due to the bad guests. Here are a few things you can do :
Report AirBnB for any such situations. Although there is no direct way to block the guests, Airbnb will allow you to cancel the re-booking without hitting your ranking. This is by far the only way to prevent a bad guest from entering your property.
Another and possibly the best way is to have a proper screening of guests before allowing them to enter your beautiful property.
For the latter way, there are a few actions you can take against the bad guest in order to protect the misuse of your property.
The good news is, AirBnB allows the host to assess their guests and determine whether they should be allowed to stay or not.
Here Is What You Can Do To Bypass The Bad Guests
1. Make Sure The Guest Have A Complete Airbnb Profile
Most of the genuine guests sincerely complete their Airbnb profile by filling each and every section with the necessary details. This shows the positive efforts they've made in order to be a wonderful guest. Also, it shows that they are experienced and planning to use Airbnb for the long term.
However, the incomplete profiles are the ones you should doubt. Someone who doesn't even care to provide some basic details through his profile is more likely to be a red flag bearer. You should consider it a sign of a bad guest.
2. Check The Past Reviews Of The Guest
Determine whether or not the guest has a past stay on Airbnb. Most of the time hosts leave reviews of their guests in the same way guests do on the listings. These reviews can be used to screen the bad guest. It is pretty simple, if the guest has many negative reviews, you can easily decline their request.
Moreover, this is the reason why should guests, as well as hosts, use the power of reviews. They help in the betterment of the Airbnb community both for the hosts and the guests.
It is your responsibility to review each guest so that they don't trouble the hosts by becoming regular offenders
3. Check How Old The Guest Profile Is
If the profile was made for a while and the guest is active in the Airbnb community, consider it as a good sign. It shows that he/she is a genuine person. But, if the profile is created on the same day or a day before the booking request, it is a clear sign that you should decline this request. There are fair chances that a troublemaker is willing to book your property.
Make Sure The Guest Is Verified
Airbnb offers a verification feature for all the profiles where the users need to prove their identity on the platform. It is a crucial feature that helps the host to trust their guests and know they're allowing the right person to stay in their property. The verification options include a contact number, address, Facebook, LinkedIn In, email address etc.
The key is to steer clear from the non-verified users. You have the right to decline their booking request. In fact, you will put yourself in danger in letting these unverified users stay with you. A good option is to consider a minimum of two verification options for all the guests.
Check Whether They Have An Original Profile Picture
Sometimes, the red flag bearers fill out the wrong profile details and even manage to verify their accounts. In such situations, what can be done?
The answer is to examine their profile picture because most of the non-genuine people never put their actual profile picture. They either use a grainy/ unclear picture or no profile picture at all. Situations like points that the person is not suitable as a guest.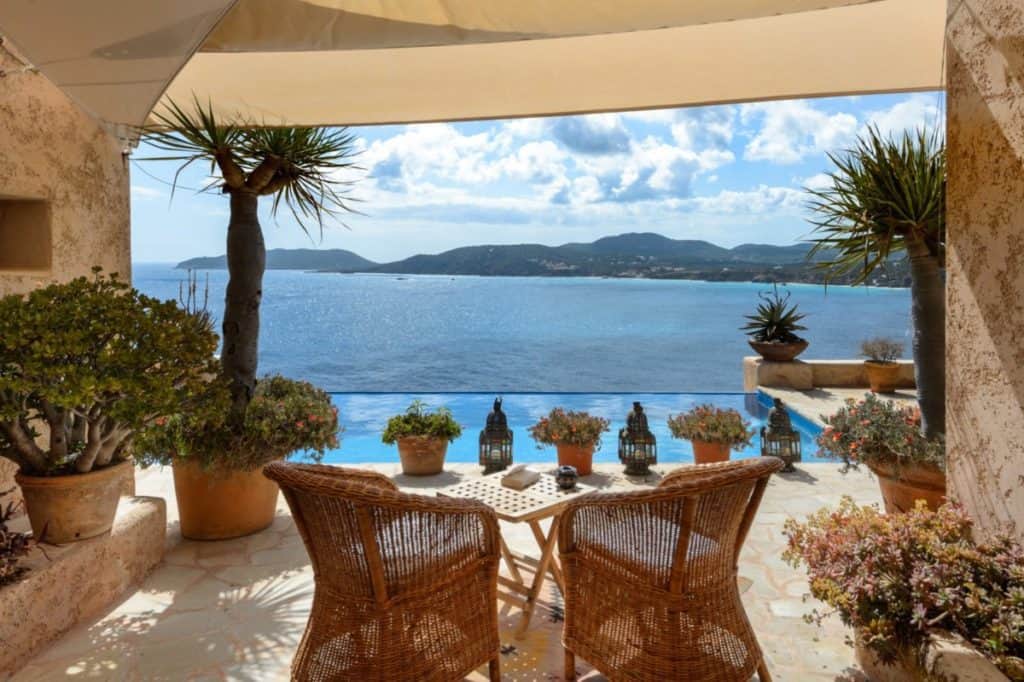 Try Meeting Your Guest In Real-life At The Time Of Check-In
If possible try to meet the guests in-person during the check-in process. You will get enough idea about the character of the person and you will be able to make informative decisions for determining whether or not they're suitable for the stay. In case you have doubts or second thoughts after meeting them you can stay alert.
Have A Written Agreement With Airbnb
Always have everything in written format over the Airbnb platform. Don't get indulged with your guests outside the platform. Suppose, a guest has booked your property for 10 days and he is asking you to extend the stay for a few more days outside the Airbnb platform, know that something is wrong.
Although it is understood that many hosts and guests communicate through different messaging tools like WhatsApp, Instagram, making important decisions regarding the stay is not recommended outside the main platform.
Even if you have to contact them outside the Airbnb platform, make sure to send a follow-up message through the main platform for confirming the conversation related to any important decision. If a guest is pressuring you outside the platform, report it to Airbnb as soon as possible.
Employ Security Cameras And Smart Locks
This is one of the most important things every host should do. Deploy the security cameras in your property and make use of smart locks. It will help you in a number of ways. You can enhance your security and keep an eye on the unethical activities of some guests. You will be able to know whether your guests are complying with your rules or not? Whether they're damaging your property or indulged in any other harmful activity?
Further, you can use it as evidence in case of any complex situation. Also, by using smart locks, you can lock the property remotely after the checkout time.
Frame Your Own Rules And Make Them Clear To All The Guests
It is a very important factor to keep in mind. See, it's your property and you're responsible for maintaining it along with providing better accommodation to the genuine guests.
Thus, set your own rules and include them in your listing, and make them clear to the guests at the time of accepting their booking request. These rules may include the spaces they are entitled to use, check-in /check-out timings, usage of other items etc.
Now, if you're into this field for a good time, you may already know that guests tend to ignore reading such rules on the listings as well as on the welcome books. It is purely your responsibility to make them understand your rules. For this, write them to several places other than your website or welcome book.
Seek Help From Airbnb Itself
If you find yourself in a situation where your guest is causing utter discomfort to you, damaging your property, breaking the rules etc then notify Airbnb at the earliest. This is the right way to handle such situations. Sometimes, you may also find it hard to make the troublemaker guests leave your place. Airbnb can resolve it in a much better way than you would do. So, let them handle such situations.
Although you can't block your guest directly from booking again, these ways will help you to prevent such situations where you will need to take such harsh decisions.
By keeping in mind the aforementioned points, you can deal with the bad guests and protect your property from any damage while also maintaining your comfort. I hope you get the answer to your query and you make better decisions for your business.
In a severe case you could also delete your listing from Airbnb.